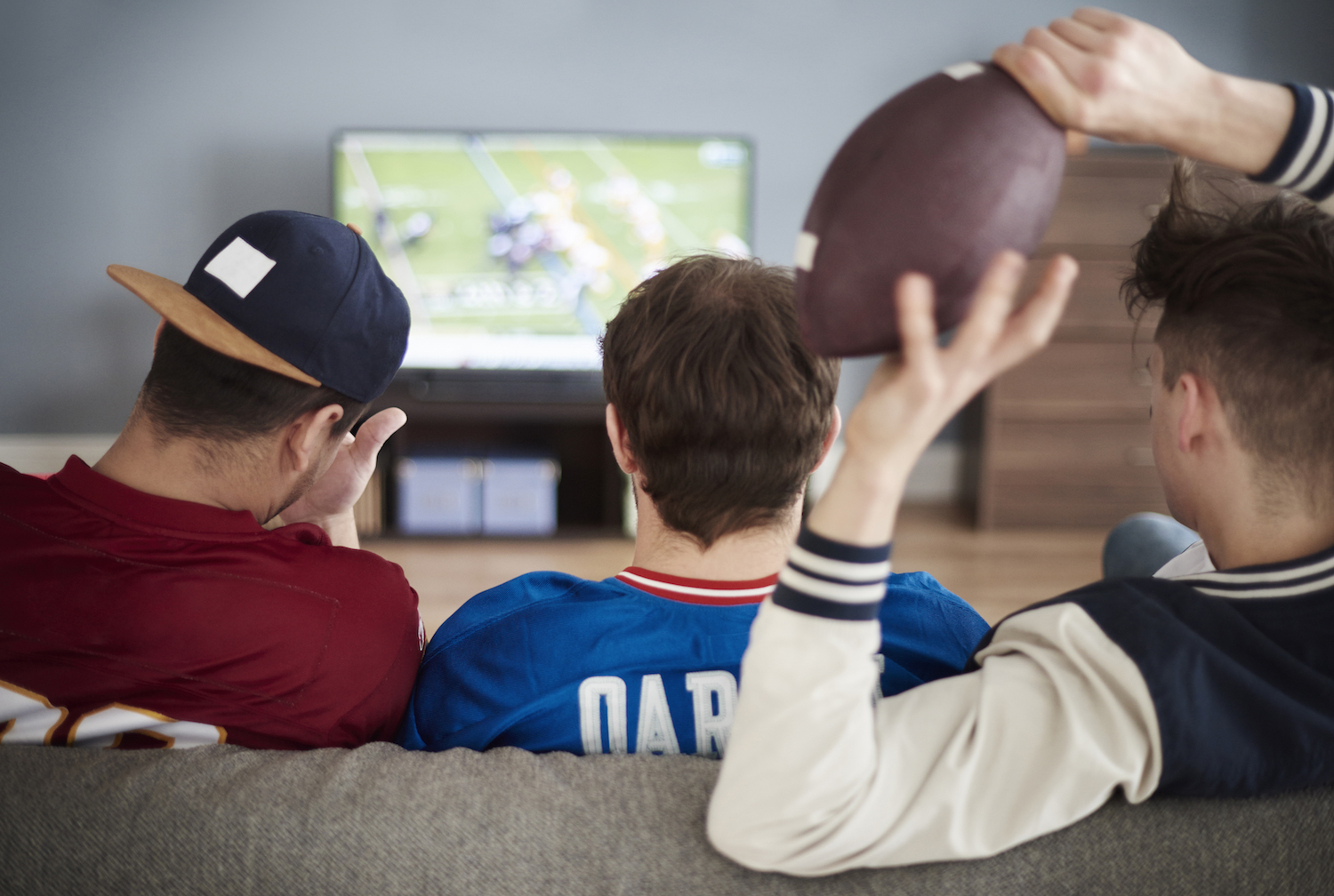 With late January approaching, Super Bowl preparation is in full effect with teams, fans, and brands all anxiously waiting for the big day. While fans and teams are focused on securing their spot in the big game, brands hope to score with memorable commercials. Consumers have another, perhaps less obvious, mission – to buy a new TV. In 2016, 111.0 million viewers tuned in to Super Bowl 50, and many of those viewers were watching the big game on a brand new HDTV.
FatWallet's annual 2016 TV Buyer Survey revealed that 26% of Americans planned to buy a new TV in 2016, and of those, 25% will buy a new TV during Super Bowl sales. Last year, we saw the same trend increase across the Bazaarvoice Network. Page view traffic for TVs started to increase three weeks before the Super Bowl with the highest traffic days the Sunday and Friday before the big game, for those last minute shoppers.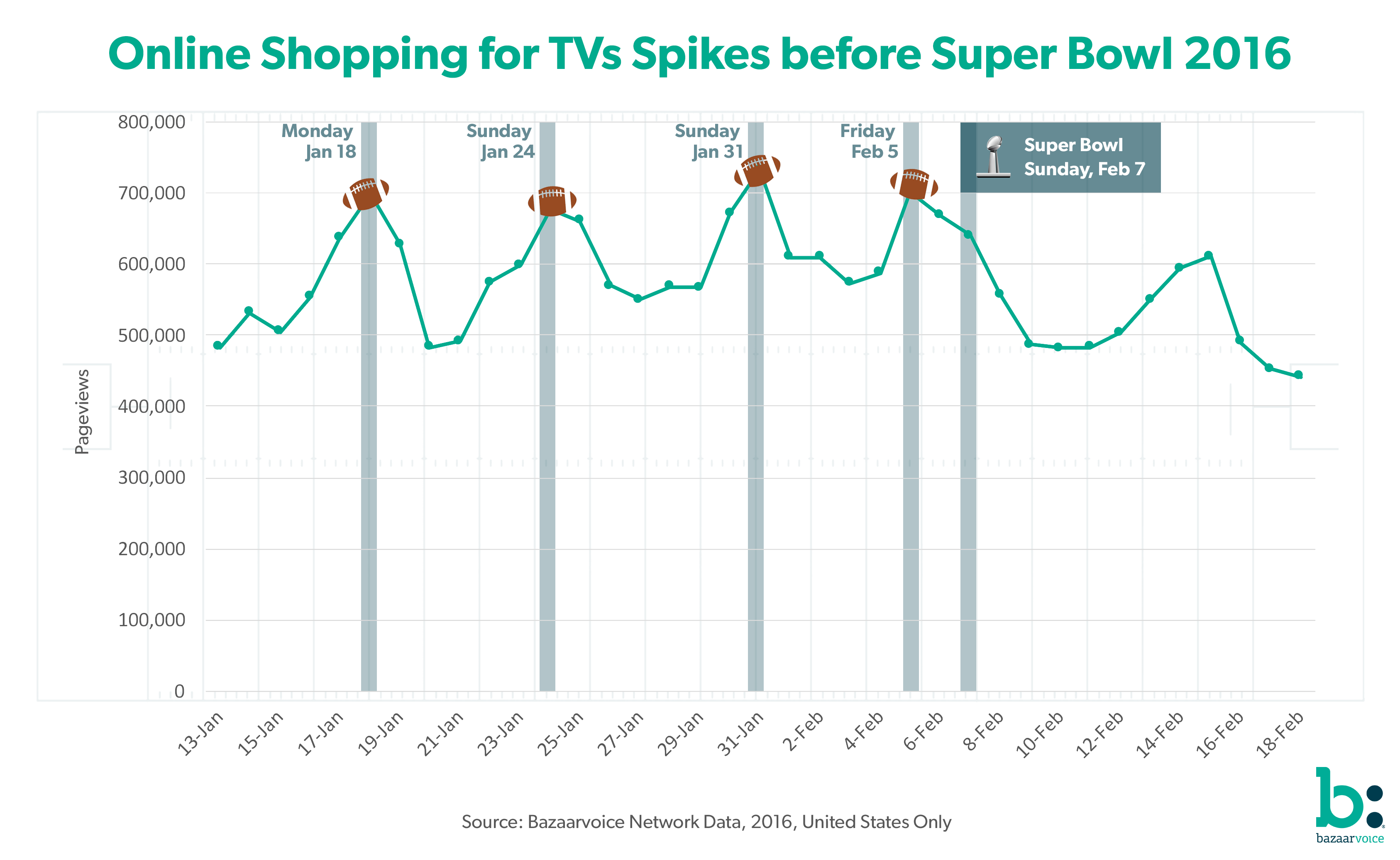 Fans want to sit back on the couch, reach for their preferred game day snacks, and watch the game on the best TV they can find. Brands have capitalized on this desire by offering some of their biggest sales to promote new TVs and to sell out of prior years' stock. With so many brands and retailers offering deals, it can be hard to cut through the noise of advertisements. Here are three tips to score with in-market TV shoppers:
Know your consumer's path to purchase journey

Know what shoppers want

Leverage the power of first-party data 
Know your consumer's path to purchase journey
So, we know shoppers will be buying TVs right before the Super Bowl, but what does their path to purchase actually look like? Thanks to our Network of brands and retailers, Bazaarvoice sees how consumers research, review, and purchase products. Based on our data, the average TV shopper spends seven days researching products across two separate shopping sessions. They are also cross-shopping for three different HDTV product SKUs.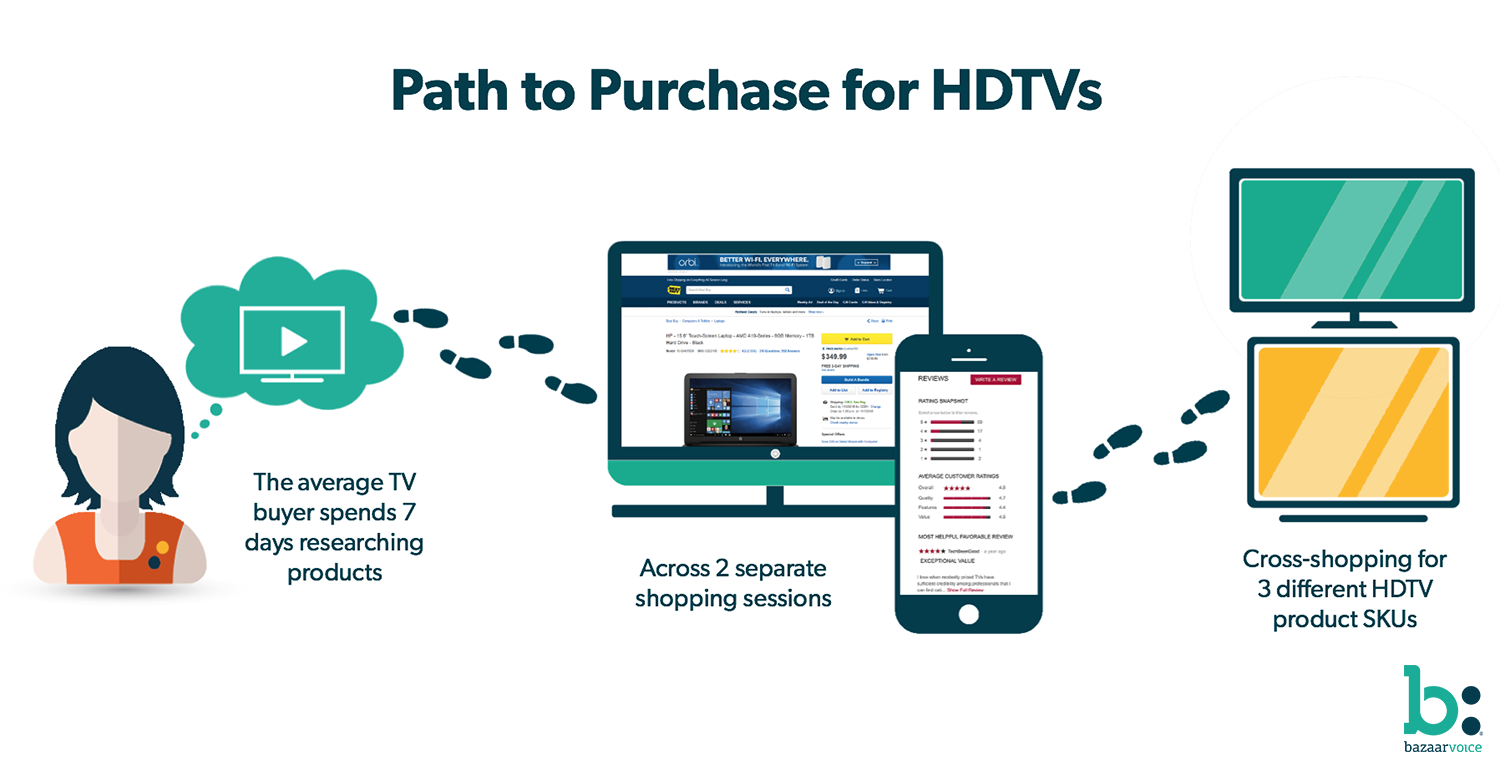 To influence purchase decisions, brands must intersect shoppers' during their path to purchase. Understanding that path and the typical pattern for TV shoppers is a critical first step towards planning your online advertising campaign. Instead of making assumptions, use data to see each step shoppers take. They take the time to comparison shop, research products, and read reviews. Each step represents an opportunity for brands and retailers to get in front of buyers with advertising during the short time frame when they are in research and buy mode.
Know what shoppers want
What do shoppers want from their TV? Is it top notch sound quality or the ability to connect to the internet? Because we collect and moderate the reviews for televisions on major brand and retailer websites, we don't have to guess. A whopping 82% of online electronics shoppers read a review prior to making a purchase. Across all of the reviews, consumers mentioned these features with the highest frequency:
Picture quality
Getting a good deal
Smart features (integrated internet capability)
Screen thickness (The flatter, the better.)
One of the greatest challenges for advertisers today is creating messaging that is truly relevant to their target audience.By leveraging insights like these to highlight the features in TVs that you already know are most important to buyers, your messaging could actually stand out and grab their attention. For example, there are so many advanced features in televisions today, but shoppers still care most about the basics: picture quality and a good deal. Smart advertisers should not overlook these features in favor of promoting the bells and whistles. And who would have thought that whether a TV had a flat screen, which is essentially a given in 2017, would be an top consideration for buyers? To make your advertising relevant to online shoppers, you must know what is important to them.
Leverage the power of first-party data
Our own insights revealed just how small the window is when the average TV shopper is actually in-market — just a mere seven days from research to purchase. If your advertising campaign relies on targeting using stale third-party data, you will miss out on reaching the shoppers who are ready to buy your product. Even beyond that, you are more likely to annoy them with outdated retargeting ads for something they have already purchased. With our first-party data, we know how frequently shoppers in our Network view a product, how often they read product reviews, and what products they're actually purchasing. Why risk guessing when you can take advantage of reliable data to reach and influence shoppers.
In the game of online advertising, winning requires getting to know your consumers. With our fresh first-party data, you can learn how and why they shop, and, most importantly, when they're ready to buy.