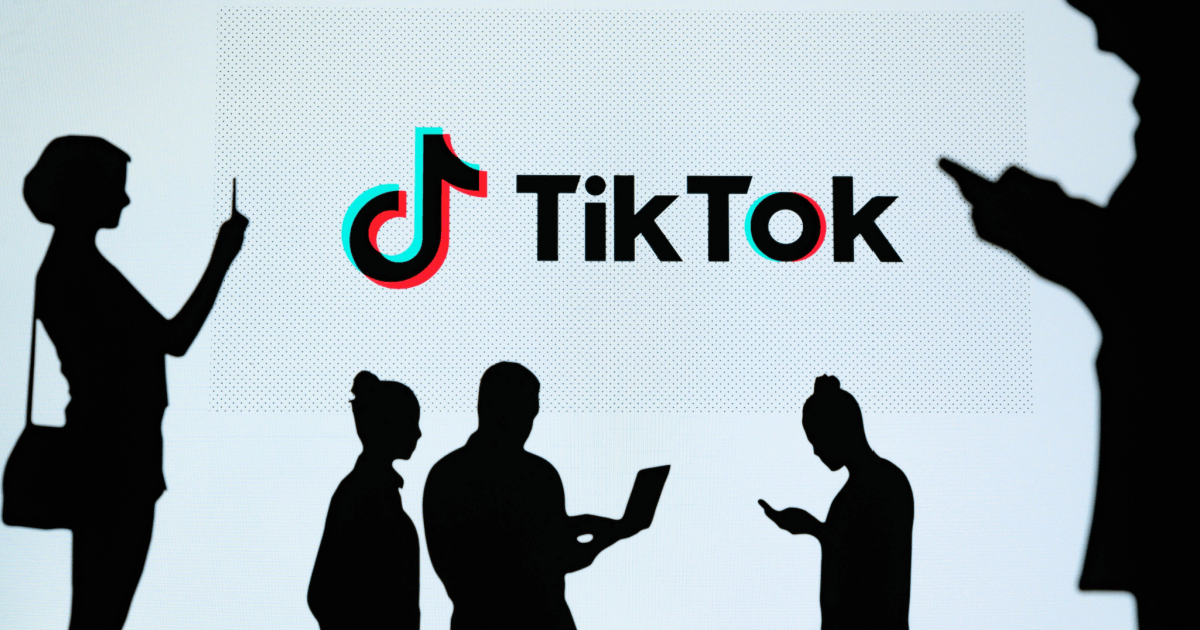 This is a guide for social media managers (or anyone, to be honest) on how to track, evaluate, and strategically apply their TikTok analytics to grow their brand. We're also going to explain why to do it. Because there's very good reasoning, as you're about to find out. 📈
Chapters:
---
TikTok is a place for experimentation. Whether you're a creator making amazing art from seemingly mundane street scenes, or a major peanut butter brand hosting a rap challenge with Ludacris, TikTok is where you can flex your creative muscles. While this is undeniably fun for both the people behind the camera and on the other side, is it good for business? And if so, how do you know?
The answer is TikTok analytics, providing brands with all the metrics they need to measure their performance on the hottest short-form video platform around. Shoppers make purchases on TikTok more frequently than any other social media platform, and it's a huge springboard for off-platform purchases. So, shoppers are going to TikTok to discover and purchase products. That's a big opportunity for e-commerce brands, and analytics will reveal the value of its impact.
With TikTok analytics, you can gain insight into what content is the most engaging, who your followers are, the success of particular campaigns, which products drive the most in-app sales, and more. It's a window into how a unique segment of your audience — predominantly Gen Z consumers — interacts and connects with your brand.
Discover all you need to know about TikTok analytics, including which metrics you should be tracking and how to apply those insights to optimize your strategy.
What are TikTok analytics?
TikTok analytics are a set of metrics designed to track the performance of your TikTok videos and content strategy. Analytics are available to individual creators and brands with business accounts. There's three main analytics categories, all with their own collection of metrics:
Overview
Content
Followers
There's other metrics that you can find outside of the main analytics dashboard in TikTok, including hashtag, trending content, and TikTok Shop insights.
Why are TikTok analytics important?
TikTok analytics will tell you how your content is performing, if your audience is engaging with it, and if you're attracting new followers. These insights will help to inform how you keep up or improve the success of your TikTok marketing strategy.
TikTok is a major destination for brand discovery. In an Attest survey of TikTok users, 79% of respondents claimed they've discovered new brands through the platform. The types of content respondents expressed they want to see from brands are primarily funny content, followed by tutorials. By focusing on these content categories, brands can promote their products in entertaining and educational ways that their audience genuinely enjoys. They can measure the success of these campaigns with analytics.
Metrics like video and profile views, follower growth, and comments, likes, and shares indicate the health of your brand awareness and audience engagement. Audience demographic data shows where your followers are from, their gender, and what days and times they are most active on TikTok. All of this info will help you personalize and target your content so it will reach and resonate with your audience.
Social commerce
TikTok is now also a major social commerce platform, with engaging shoppable content available in LIVE shopping videos, in-feed videos, and creator collaborations. TikTok Shop analytics are important to track sales, which products are the most popular, and which products and product messaging need tweaking to optimize performance. According to the 2022 Sprout Social Index, brands use social media data the most for sales strategy (65%), followed by product development (48%).
Another important benefit of analytics is that you can identify opportunities to share user-generated content (UGC) from your followers who post about and tag your brand and products. Post-purchase activity will be important to keep an eye on to keep the momentum going. Customers who purchase your products on TikTok will often post about them later.
This UGC provides your brand with influential content you can share to inspire other shoppers. You can use video reviews and tutorials to fill your e-commerce product pages with rich content to encourage more sales and conversions.
How to track TikTok analytics
There's plenty of detailed data that creators and brands have access to that will develop a clear picture of their TikTok performance. You can find these on TikTok itself or by using other social media management tools. There's different analytics categories, each with their own granular data.
On TikTok
As mentioned, the three main analytics categories on the TikTok platform are Overview, Content, and Followers. To evaluate your brand's analytics, make sure you're logged in to your business account. If you have multiple TikTok accounts, you can toggle between them by:
Going to your profile page → settings and privacy tab via the top right corner menu → manage account → account control → switch to business account.
The Overview tab will show the following TikTok metrics over a seven-, 28-, or 60-day time frame or a custom date range within the previous 60 days:
Follower growth: The number of users who follow your TikTok account at any given time within the selected period
Video views: The total number of times your videos were viewed over the selected time period
Profile views: The number of times users viewed your profile over the selected time period
Likes: The total number of likes received from your videos over the selected time period
Comments: The total number of comments your videos received over the selected time period
Shares: The total number of times your videos were shared over the selected time period
The Content tab gives you a deeper look into the performance of each individual video post. Analyzing each piece of content will reveal which kind of videos resonate with your audience and are the most successful. The following metrics are accessible for the previous seven-day time frame:
Total views
Total likes
Comments
Shares
Average watch time
Percentage of viewers who watched the whole video
Traffic source: Where users found your videos, like from your profile or the For You feed
The Follower tab will give you details about the users who follow you. That audience data includes:
Number of followers
Gender
Geographic location
Sounds they listened to
Follower activity: When your followers are the most active on TikTok
Brands who create LIVE videos can find LIVE-specific data on the LIVE tab over the previous seven- or 28-day time period. Those metrics include:
Total views: The total number of viewers who watched your live videos over the selected date range
Total time: The total length of time spent hosting live videos over the selected date range
New followers: The number of new followers you gained from hosting live videos over the selected date range
Top viewer count: The highest number of viewers who watched a live video at one time over the selected date range
Unique viewers: The number of individual users who viewed your live video one time or more.
Diamonds: The number of diamonds, which are virtual presents that you can exchange for money, you receive from a livestream video. Diamonds are a way for viewers to support you via your LIVE content if you activate the

LIVE Gifts

feature
With Bazaarvoice
As social commerce experts, at Bazaarvoice we're building our way to having a full TikTok suite of products, the first of which is TikTok analytics. This is a third-party TikTok analytics tool built into a larger social media management platform. A unique feature of accessing your analytics through the Bazaarvoice platform is the ability to view and manage it in one dashboard, along with your other social media channels.
The TikTok metrics you can analyze include follower growth, overall engagement, and audience profiles. You can also focus on the performance of your individual-owned videos, including views and reach. These TikTok analytics also calculate your engagement rate and watch rate for each video, which indicates the level of interaction and interest for each individual video. This way, you can easily track those important data points without having to do your own math. You also have the ability to select a custom date range to see performance over time.
Bazaarvoice TikTok analytics complement Bazaarvoice's other TikTok tools too, including saving UGC, influencer, and owned TikTok videos with a Chrome extension. You can feed this content to your product page galleries and make them shoppable by tagging products in your videos. Enhancing product pages with visual UGC can increase conversion rates by 150%.
TikTok social commerce data
With TikTok Shop, creators and brands can sell products through the app in fun and creative ways. If you're eligible to be a TikTok Shop merchant, you can manage your product catalog, orders, creator partnerships, and yes — analytics — through the TikTok Seller Center.
TikTok Shop analytics include video analytics to find click rate and revenue earned from individual videos linked with products. You can also access livestream analytics showing the number of visitors, orders, and revenue earned from live shopping videos.
According to TikTok, assessing this data, "will help in optimizing your merchandise structuring, content production, and creator cooperation planning." These tools show an overview of top revenues, top products, and most popular content to see the best-performing campaigns at a glance.
Other TikTok data to seek out
Beyond the metrics found in your preferred TikTok analytics tool, there's a lot more useful information you can source on TikTok. Hashtag counts will show you how popular certain TikTok hashtags are so you can include relevant ones with your videos to extend their reach. You can also easily look up your branded hashtags and specific hashtags associated with individual campaigns to gain engagement insights.
TikTok's trend discovery section for business accounts is a treasure trove of insights into what's currently popular on TikTok, including hashtags, songs, creators, and videos. You can search to see what's trending in your specific industry. Click on individual hashtags for a deep dive into interest over time, detailed audience insights, trending creators, and similar interests and hashtags.
How to extract and apply TikTok insights
So, now that you know what TikTok analytics you can access, what do you do with them? The insights from this data contain so much valuable information to help evolve and optimize your TikTok marketing strategy.
Video insights
Looking at individual video performances can help you determine songs you used that your audience likes, which videos were watched from beginning to end, and which ones were engaged with the most. The longer your followers watch your videos, the more reach they'll get, so watch length is an important metric to track.
You may wonder how important your song choice really is for your TikTok videos. The answer is: very. According to TikTok, when brands feature songs that users like in their videos, 68% will remember the brand better, and 58% will feel a stronger connection with that brand. You can use this knowledge to create similar content formats and styles that will resonate with your audience.
Song selections have the ability to create viral trends on TikTok, like the photo challenge paired with "Teenage Dirtbag" by Wheatus and the dance challenge paired with "About Damn Time" by Lizzo. Brands can jump on these trends to show their own interpretation and personality. Brands also have the opportunity to collaborate with a TikTok Sound Partner to create original sounds. Fashion retailer ASOS leveraged this tactic for a custom campaign, which led to massive engagement and a 25% increase in brand awareness.
Engagement insights
Your engagement metrics can tell you a lot about your top and bottom-performing content. If certain videos garner a high number of views, likes, comments, and shares, you can extend that success by reproducing the qualities that your audience is responding to in future content. If your engagement is low and needs some work, you can plan to leverage more engaging content. That could include tutorials, partnering with influencers, recipe videos, lip sync videos, or whatever makes sense for your brand and industry.
Another important engagement metric to track is when someone tags your brand in UGC videos. Not only can this increase brand awareness and provide you with impactful content to leverage on your e-commerce channels, but you can also discover useful feedback.
Consumer product reviews and tutorials can show you how your customers like, use, and experience your products. You can use this knowledge to improve products and inform product development. It's also important to respond whenever another user tags your brand as an engagement best practice, especially if their post reveals a customer service opportunity.
Social commerce insights
If you're a TikTok merchant, your Shop insights will show your most popular products. This will spotlight opportunities to promote similar products or emphasize less popular products to improve their performance. Or you can use this information to showcase less popular products in different ways on TikTok or even take that information to your product team.
A unique feature of Social Commerce tools is that you can take your TikTok audience data and create "lookalike" audiences based on your most engaged followers. You can segment those audiences and send them follow-up targeted campaigns. And soon, you'll be able to retarget users who clicked your TikTok Like2Buy link-in-bio with personalized campaigns.
One method for launching personalized remarketing campaigns is sending emails featuring products that customers clicked on via the Like2Buy storefront. You can include visual UGC and product reviews of featured items and include product recommendations of similar or complementary items.
Trend insights
The trend discovery data can identify what TikTok users are interested in and searching for related to your industry. This can help you plan content around those themes, promote relevant products, and leverage trending hashtags for greater visibility.
With TikTok analytics, you can also plan the days and times to post content based on when your audience is most active.
TikTok benchmarks to aim for
If you're new to TikTok analytics or TikTok as a social media marketing channel in general, knowing average industry metrics can help you understand how well you're performing. Keep in mind these 2022 benchmark figures from Rival IQ to help set your performance goals:
The average engagement rate per follower is 4.1% for brands on TikTok, which is significantly higher than Instagram, Facebook, and Twitter
Brands with 200,000 to 1 million followers have a 7.6% average engagement rate per view, nearly 46% higher than brands with 10,000 to 50,000 followers
The largest accounts (more than 1 million followers) have close to a 9% average engagement rate per view
Across all following sizes, brands on TikTok grow their followers by at least 2% to 3% every month
Since engagement rate grows with the number of followers you have, focus on how you can increase your brand's followers. Some essential ways to grow your TikTok followers include defining and targeting your niche audience, leveraging trends and hashtags, engaging with your current audience, and posting content when most users are online.
Get stakeholders on board with TikTok analytics
Leveraging TikTok for social media marketing is great for building your brand and growing your business, but you'll never know if what you're doing is actually achieving those goals unless you routinely consult your analytics.
Using analytics to report on performance is also instrumental in getting executive buy-in. If there's ever a question from any stakeholders or decision-makers at your company about the business value of TikTok, analytics will be a powerful tool to demonstrate that. You can clearly show results like increased brand awareness, brand loyalty, and revenue with analytics metrics. With the support of leadership, you can fully invest your available resources into getting the most out of this wildly popular marketing and social commerce tool.
Now you know how to use Tiktok analytics to boost your social strategy, it's time to master Instagram analytics.
---
Make your case and build internal brand alignment with TikTok analytics. Learn more about how Bazaarvoice can provide the tools and customer support you need to get everyone on board.