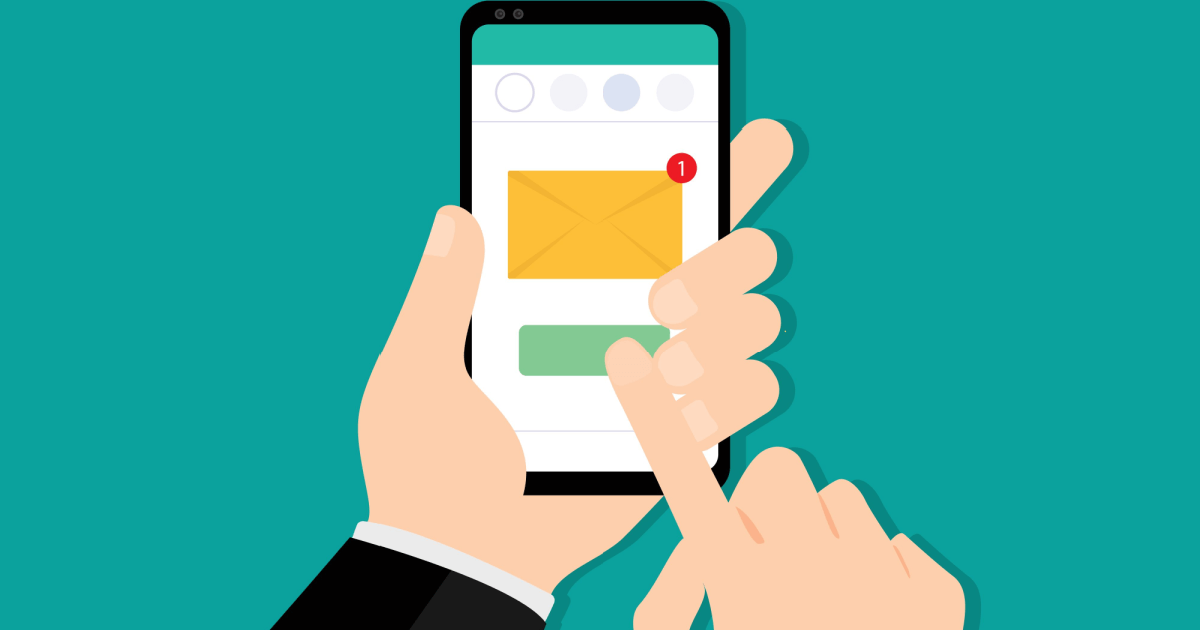 According to Attentive's SMS Marketing Benchmarks report, 73% of marketers say SMS drives incremental revenue for their business. As well as being a direct revenue-driving channel, almost a third of marketers see SMS increasing their average order value, and/or growing overall customer lifetime value.
But a substantial amount of marketers don't feel confident they're maximizing its potential and want to improve their strategies to further strengthen performance.
That's why Bazaarvoice recently partnered with SMS experts Attentive — to help brands unlock customer advocacy and elevate their SMS marketing strategies.
If you're one of the companies that want in on the SMS marketing goldrush but aren't sure of the best way to do it, we have the answers to help you get the most out of this quickly growing trend.
Chapters:
---
---
What is SMS marketing?
SMS marketing is a way for businesses to communicate with their customers who have opted-in, primarily through text messages. These types of marketing messages can include promotions, order and shipping notifications, new product alerts, brand updates, news, and more.
Because of the nature and capabilities of texting, brands can also utilize MMS — multimedia messages that include images, videos, GIFs, and other animated and visual content.
Benefits of SMS marketing
We've already established the attractive revenue opportunities of SMS marketing, but there's plenty of other reasons to invest in this particular channel. These are some of the other incentives SMS can offer in a world that craves speed and brevity, and sometimes wit.
Deliver what customers really want
91% of consumers globally have already signed up for an SMS program, or are interested in doing so. And according to Soprano Design research, 85% of smartphone owners would rather receive text messages from brands than phone calls or emails. Their behavior confirms this, given that the average text open rate is a striking 98% and response rate is 45%, compared to 6% for email.
And when it comes to customer service correspondence, 63% of global consumers engage with brands' SMS programs at least twice a week. Consumer preference for texting comes as no surprise, considering that many of us are frequently fixated on mobile screens, and our devices are quite literally within reach at any given time.
Higher click-through and conversion rates
In a benchmark report that analyzed over 10,000 text campaigns, the SMS click-through rate (CTR) is 30%, meaning 30% of customers clicked a link in a text. If you're wondering if that's a high CTR, the answer is yes, insanely high. For comparison, the total average click-through rate of email campaigns across 40+ industries is 2.6%.
Conversion rates for SMS marketing are equally impressive. The average conversion rate based on a combination of sources is 29%, which is significantly higher than Facebook ads, digital ads, Google ads, and email marketing campaigns.
Examples of SMS marketing
Texting customers isn't just like texting your friends or family. While the tone should definitely be conversational and friendly, it's much more intentional and focused. Before launching an SMS marketing program, consider the most effective types of campaigns, how they apply to your business, and how to work them into your strategy.
Regardless of the types of messages you plan to send, make a great first impression and start off the relationship right with a strong initial welcome message. Automate your first message to send right after a customer signs up for SMS. Thank them for subscribing, and reinforce your brand by including your company name and what you specialize in. Include a call to action (CTA), like a link to explore your e-commerce site or to apply a first-time shopper promo code to their purchase for a discount.
Here's the different types of SMS marketing, with examples for you to emulate.
Customer service SMS
Handling customer service-related questions and concerns is a popular and valuable form of SMS marketing for brands. SMS provides a quick and direct avenue to alert customers of purchase confirmations, shipping notifications and updates, delivery notifications, and any other pertinent information.
Beyond alerts and updates, texting is becoming consumers' preferred method of communicating with customer service representatives about pressing issues. We're all familiar with the nerve-wracking scenarios of being on hold with the customer service department for up to an hour or more or waiting days for a response to a customer service email. But with SMS, shoppers actually want to talk with brands.
When Attentive asked 8,000 consumers which of the following actions they'd rather do, from most to least, they said:
Text a brand customer service questions
Talk to a store representative
Do laundry
Exercise
Talk to a brand/customer service on the phone
In a consumer survey of over 2,000 adults, 44% of active texters would rather initiate an immediate text conversation instead of waiting on hold for a customer service agent. Conversational commerce via SMS — if done properly – can eliminate those customer frustrations and allow you to resolve problems quickly.
One way to offer customer service through your SMS program is with live texting with a real representative. This is an effective method that can satisfy the 88% of global consumers who would strike up a conversation to learn more about a product. Another approach is to automate customer service messages with prepared responses to frequently asked questions and concerns.
A successful SMS improves convenience, promptness, and accuracy in customer service experiences and can increase satisfaction and retention.
Promotional SMS
Promotional SMS is likely the most common type of text coming from consumer brands. These are the kind of texts designed to drive sales and strengthen brand loyalty. There's plenty of use-cases for promotional SMS, including:
Special offers: Special offers can include any kind of sale you're running site-wide, for holidays, or for particular products. These can also include promo codes for first-time purchases, text-exclusive promo codes, or any other type of discount
Product launches: Using SMS for product launches will alert your text subscribers of new product releases and early release access before new products are widely released
Product updates: SMS is a great tool for notifying customers when out-of-stock products have returned and when certain products are low on stock
Customer acknowledgment: Another clever way to use SMS to strengthen customer connection is to send personalized texts on their birthday, anniversary, or other special occasions
Educational content: For health and beauty brands, consumer electronics, or any industry that can offer helpful resources for its products, SMS can help distribute tutorials, tips, and how-to articles
One brand who sees success with promotional SMS marketing is clothing giant Monsoon. Monsoon creates and sends campaigns targeting loyalty members, with voucher reminders and early access to shop sales, to help increase engagement and spend.
Their lowest value voucher reminder (£10) resulted in a 13% CTR and 45% CVR, while their highest one (£40) resulted in a 16% CTR and 57% CVR — well above industry benchmarks
Post-interaction SMS
Similar to post-interaction emails, post-interaction SMS is a way to follow up with customers after they've made a purchase, are considering a purchase, or are otherwise engaged with your brand.
Sending texts for abandoned cart notifications is an important function of post-interaction SMS. Current abandoned cart rates are at just under 70%. But the good news is brands can use SMS to recover abandoned carts by sending their customers encouraging texts to convince them to close the deal.
Abandoned cart reminders should be friendly and personalized with the customer's name. You can take it to the next level by including user-generated content (UGC) featuring products customers added to their carts. This can include customer reviews and visual UGC, like images and videos of customers with the products. To sweeten the deal, you could include a promo code for a discount if the customer finishes the transaction.
Post-purchase texts are an opportunity to send customers complementary information about their purchases, like useful tips, tutorials, loyalty points earned, and UGC to show how other customers use the products. You can also recommend similar products and accessories for future purchases.
Post-delivery texts are your chance to ask for valuable customer feedback. These SMS campaigns can be used to ask customers to leave a product review, share their own UGC on social media, and fill out customer satisfaction surveys. (You can collect 2x more UGC with Bazaarvoice SMS review collection).
Collecting and leveraging UGC and customer feedback has a direct impact on your business. Customer ratings and reviews are the top third factor that improves online shopping confidence for over 7,000 consumers surveyed.
Customer satisfaction surveys can also provide brands with feedback that helps improve their products and services.
Communicating brand values and social responsibility
Expressing your brand values, including aligning with social causes you support, is an effective way to diversify your messages and instill your brand identity. This can include your thoughts on and participation in environmental sustainability, diversity and inclusion efforts, human rights, mental health, and more.
These messages will particularly resonate with your younger audience, given that nearly a third of Gen Z have stopped buying from brands that don't support social causes. By distributing this kind of content, you can also convey your brand story and background and make connections with customers.
The above SMS example from fashion brand MATE the Label demonstrates its environmental values and commitment to using natural materials. MATE's SMS program produces positive results in the form of high open rates and engaged subscribers.
SMS marketing best practices
Texting your customers may sound like a simple marketing task, but as you can see, it's not a one-size-fits-all endeavor. Just as there's different forms of SMS communication with their own objectives, there's different best practices you need to take when developing your SMS marketing strategy and launching campaigns to uphold quality and privacy standards.
Ensure compliance
Make absolutely sure that you only send SMS texts to opt-in subscribers. Conversely, stop sending messages as soon as recipients request to opt out. You should have clear instructions for how to opt in and opt out and explain the details of what customers can expect by opting in to receive texts from your brand.
Text sign-up prompts should be clearly separated from email sign-up forms and any other subscription options. With the opt-in prompt, include the kinds of messages customers will be receiving, like special offers, early access announcements, shipping notifications, etc. There should also be clear instructions for how to opt out on both the sign-up form and within the texts sent to customers.
Last but not least, do not send or schedule texts during off hours, like early in the morning or late at night. Doing so can be disruptive and can be a quick way to frustrate your customers.
Segment before you send
Segmentation is a core component of effective personalized marketing and will greatly increase your chances of customer engagement. Instead of blasting out one general mass message to all of your SMS subscribers, you can meet the unique needs of different categories of customers with segments.
The qualities of each customer segment will determine the type and frequency of messages to send each one. Some examples of segments with tailored SMS approaches are:
Engaged subscribers: This segment includes SMS subscribers who regularly click links in messages or respond to messages. You can include all general messages to this segment
Subscribers who haven't purchased: If a consumer opted in for texts but hasn't made a purchase, you can send incentivized messages that include promo codes, UGC, or reminders of products and how they can benefit them
Product categories: These segments can include customers who have a particular interest in certain product categories. You can send this segment price drops, new similar products, relevant sales, etc.
Loyalty members: This segment includes SMS subscribers who are also members of your loyalty program. Strengthen the value of your loyalty program by alerting this segment of points gained, exclusive offers, etc
Menswear brand Mack Weldon leveraged the power of SMS marketing during the pandemic to reach different customer segments. They focused their SMS strategy on targeting customers interested in particular products and categories with custom messaging, including price drops and restocks. Based on its success, the brand plans to continue to invest in SMS as a retention channel and refine its strategy based on performance results.
Personalize your messages
At a minimum, add the customer's name to the beginning of your messages, and you can do a lot more to personalize your SMS marketing. Your customer segments are a great resource for planning your messaging. Send special offers and content that aligns with the behaviors and interests of the customers in each segment.
You can personalize messages to all of your SMS subscribers by promoting text-exclusive specials and sales. Make sure your recipients know it's an exclusive offer by including "only for our text subscribers" or similar messaging.
Make it conversational
The casual nature of texting is a draw for SMS subscribers, so you should avoid sounding like a robot or too rigid. Since texting is a primary form of communication for many, brands should treat it as an interactive exchange. Encourage recipients to respond by asking questions and inviting their thoughts and feedback. And allow your brand's voice and personality to shine through to create authentic connections.
Promote your SMS program
Feature sign-up forms on your website and your mobile app if you have one. Be clear about the kind of communication customers can expect and what the value is for them to opt-in. Invite your email subscribers and social media followers to subscribe to texts for the full omnichannel experience.
Make it as frictionless as possible by allowing customers to text your brand to automatically opt in and begin the SMS relationship.
Measure campaign performance
As with any marketing campaign and initiative, you should measure the performance of your SMS marketing to decipher what's working and what isn't. Use the data from your SMS platform's analytics to your advantage. Make sure you're tracking the three key buckets of SMS KPIs: list growth, revenue growth, and message engagement.
Revenue growth. How is SMS helping your bottom line? What's your program's return on investment (ROI) or return on ad spend (ROAS)?
Message engagement. What types of campaigns and triggered messages are your subscribers engaging with? Are they responding to your messages? Are certain message types or send times driving more opt-outs?
List growth. How many new subscribers are you adding? How many subscribers are you retaining, and how many are unsubscribing? Which sources are driving the most opt-ins?
And make sure to frequently assess any underperforming campaigns and optimize your strategy for better results.
A/B testing is a helpful way to utilize the best elements of top-performing SMS campaigns for future success. Different components you can test are text copy, CTAs, timing, frequency, and multimedia, including emojis, images, GIFs, and video. Users have different tastes and lifestyles, so their preferences will vary, making it even more important to pay attention to your campaign performance.
Getting started with SMS marketing
SMS marketing is a relatively new addition to the e-commerce marketing toolkit that customers have latched onto, but not all brands are practicing it yet. Or at least not to the extent they could be. Now's your opportunity to adopt this powerful channel or improve how you're currently using it.
To do that successfully, you need to dedicate the necessary resources, and this may require buy-in from the decision makers. Consider this guide your pitch to go all-in on SMS marketing and take your brand to the next level.
With the Bazaarvoice and Attentive integration, you can unlock the power of customer advocacy. By meeting your customers where they want to be met, you can encourage more review generation and other types of UGC, driving more connections with customers and enriching the customer's shopping experience.
Request a demo