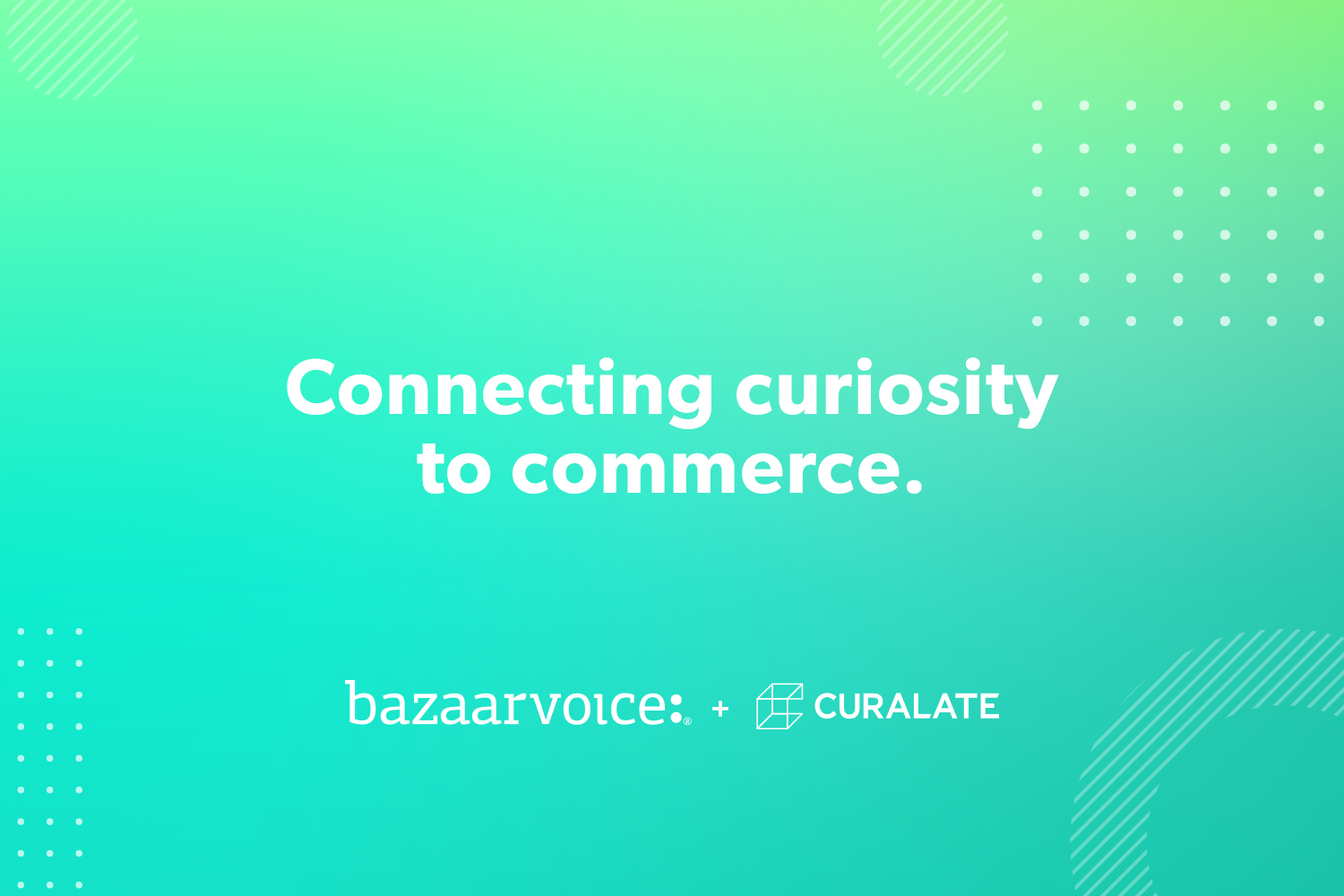 Today, thanks to the overwhelming popularity of e-commerce, shopping is quick, simple, and can very often be spontaneous. Before the introduction of e-commerce, shopping actually required quite a bit of planning and effort. You had to decide where you wanted to go, when you wanted to go, and how you were going to get there. You also had to decide you even wanted to go shopping in the first place. Fast forward to today, and shopping has become even quicker with the introduction of social commerce. You can be laying on your couch scrolling Instagram one second, and be pressing "purchase" the next. In fact, nearly one in three consumers have clicked and immediately bought an item from a social media platform. 
Shoppable social media has led to a boom in online brand discovery and social buying, creating a strong demand for the visual content that inspires the purchases which happen in these least-expected moments. But this visual content isn't just driving purchasing on social media — shoppers' find it useful on product pages as well. In fact, in 2019 we saw a 17% year-over-year increase in reviews with photos in the Bazaarvoice Network and a 67% increase in photo submissions in the Influenster community. Despite this significant upward trend in photo submissions, shoppers want even more visual content in reviews. In a survey we conducted with over 5,000 global shoppers, when asked what type of user-generated content they wish they had more access to, it was their top request.
This is why we're excited to announce our acquisition of Curalate. Curalate is the leading social content solution, trusted by brands like Best Buy and Lululemon to help them leverage their social media to sell more effectively online. Through this acquisition, brands now have a powerful way to create rich visual shopping experiences at an unmatched scale. Together, we promise to delight shoppers from the moment they discover a product, to the moment they realize they can't live without it. In ways they never have before, our clients can now: 
Optimize commerce for discovery: As the fastest growing source of traffic to retail sites, social networks are becoming the channel for product discovery. From social media to the product page, brands use Curalate to showcase high-performing social content at every step of a shopper's experience. Curalate's industry-leading solutions help brands collect content from social media networks like Facebook, Instagram, and Pinterest, and then display that content wherever people are shopping. This visual shopping experience increases revenue for brands and enables consumers to discover new products.
Inspire shoppers to buy: Bridge the gap between browsing and buying by easily turning any image or video into a storefront. Shoppable content across social platforms can transform your imagery into actionable purchase points. 72% of instagram users decided to buy based on something they saw on instagram. People now expect to shop anywhere online, so let them!
Distribute visual content to more places: Together, Bazaarvoice and Curalate are changing how far and wide visual content reaches consumers. Brands can use the power of Curalate to collect content through social media, where brands have gathered over 790M photos, or engage our 6M+ Influenster community members to generate high-quality visual content. Then, take that content and amplify it to social channels and the Bazaarvoice network of over 6,200 brand and retailer websites – where we reach more than 1.4B+ active monthly shoppers. Whether they're connecting with friends on social media, browsing, or actively shopping, brands can reach more people, capture their attention, and inspire them to buy in the moment.
____________________________________________________________________________
Meaningful engagement with shoppers today means brands need to show up on every channel, ready to spark inspiration for the next potential customer. Now, using one partner, brands have a new catalyst to find and collect all types of UGC, share it across the web, reach new consumers, and turn the excitement of discovery into action. Together, we present a seamless shopping experience with an opportunity to utterly delight shoppers.
Find out more about our integrated offerings here.