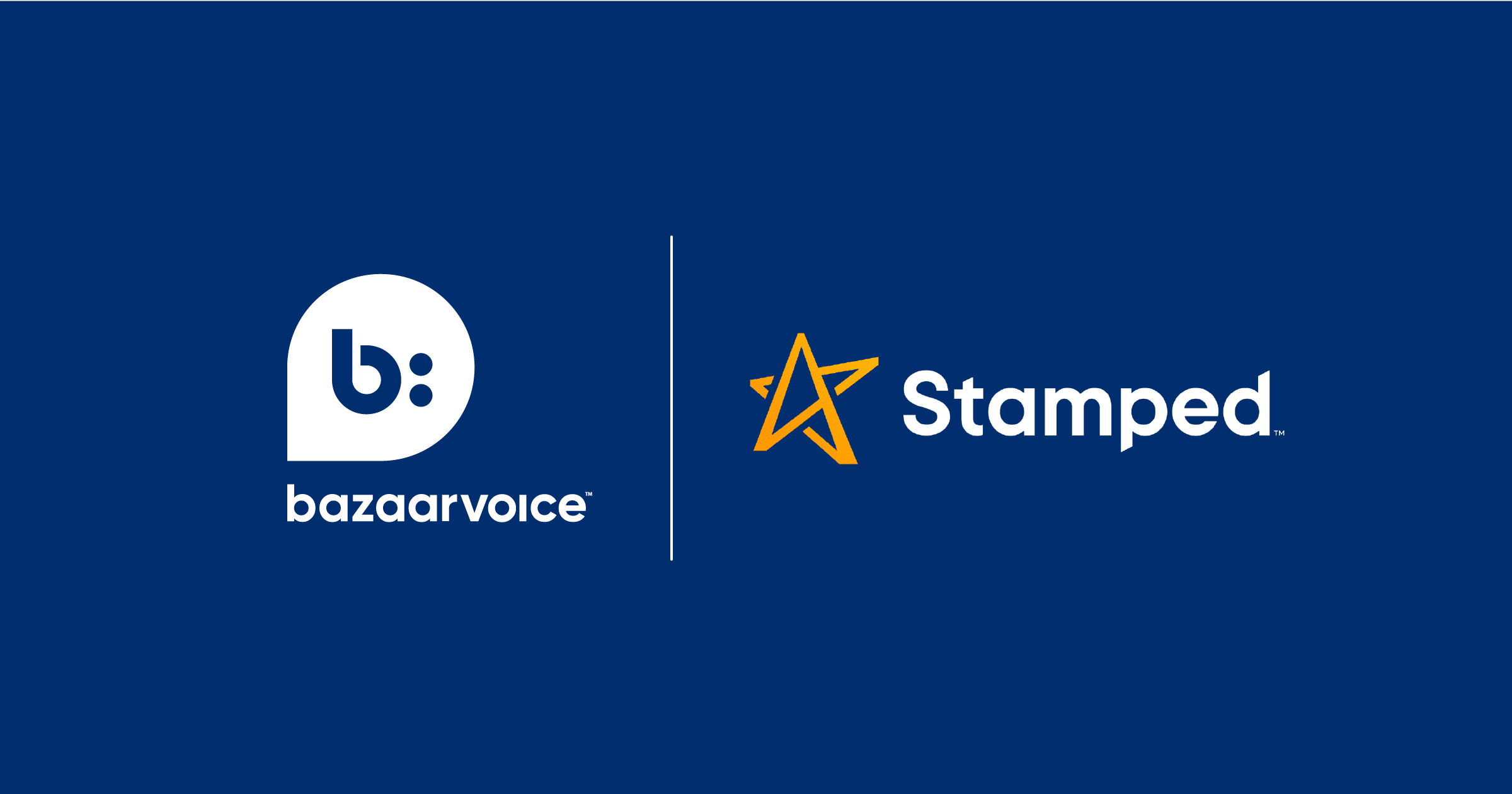 Bazaarvoice is proud to announce the addition of another partner to our global partner program – a warm welcome to Stamped.io! Together we'll create smarter shopper experiences and accelerate brand growth.
I recently sat down for a conversation with a thought leader from the Stamped.io team. Here's what he said!
Can you tell me your name, company, and job title?
Alberto Rodriguez, I look after digital marketing at Stamped.io.
Tell me a little about your company and how you're growing your business.
Stamped.io is a highly-rated marketing platform built for ecommerce businesses of all sizes. It's designed to boost sales and increase your customers' lifetime value. We offer a wide range of conversion boosting tools, from review generation and customer loyalty to referral programs that maximize customer retention and engagement.
Why Bazaarvoice?
Our products have a beneficial relationship with Bazaarvoice offerings. We share the same vision to help merchants grow their businesses with reviews, user-generated content, and visual content, to name a few.
What does the partnership with Bazaarvoice mean to your business?
Partnering with Bazaarvoice enables and amplifies Stamped as a centralized system for Review Management and Review Generation.
What are some things that get you excited about being a Bazaarvoice partner?
Bazaarvoice is a great company that shares our vision to help ecommerce merchants succeed. I'm positive there's a lot we can learn from each other, and we'll definitely mutually benefit from this relationship.
What are you hearing from your sales teams about the partnership with Bazaarvoice?
For customers who are keen to enable review syndication, the Stamped + Bazaarvoice integration is quite popular and sought after.
Tell me what makes a partnership successful.
Common ground, and a shared vision and shared principles. Not to mention, the vast potential for growth and expansion within the partnership.
How do I set up the integration?
Integration is fast and streamlined. We have dedicated teams and processes to help you easily get up and running.
To get the process started, simply provide some basic information on the Stamped Partner form. The information provided will route to a representative on our side, who will reach out to you to understand your goals, and provide more details about the distribution program.
Once we have an agreement in place, we'll be able to take your reviews that you have with Stamped and syndicate them to the Bazaarvoice network of retailers to drum up more business for you.