Elevate brand awareness
Sampling programs made smarter
An engaged community of shoppers. Generating user-generated content (UGC) that inspires confidence. Driving discovery. Providing actionable insights. Sounds like a dream, right? When you work with Bazaarvoice, it's reality. Increase your conversion at retail and engage more shoppers on your product pages by displaying UGC everywhere they're browsing. Text-based reviews, social media posts, photos, and video — do it all in one solution.
"We've really seen a positive impact on visits, conversions, and improving the discoverability of new products. From a results standpoint, it's been a positive experience to see that we can get 10-15 reviews for new products quickly."
Read the success story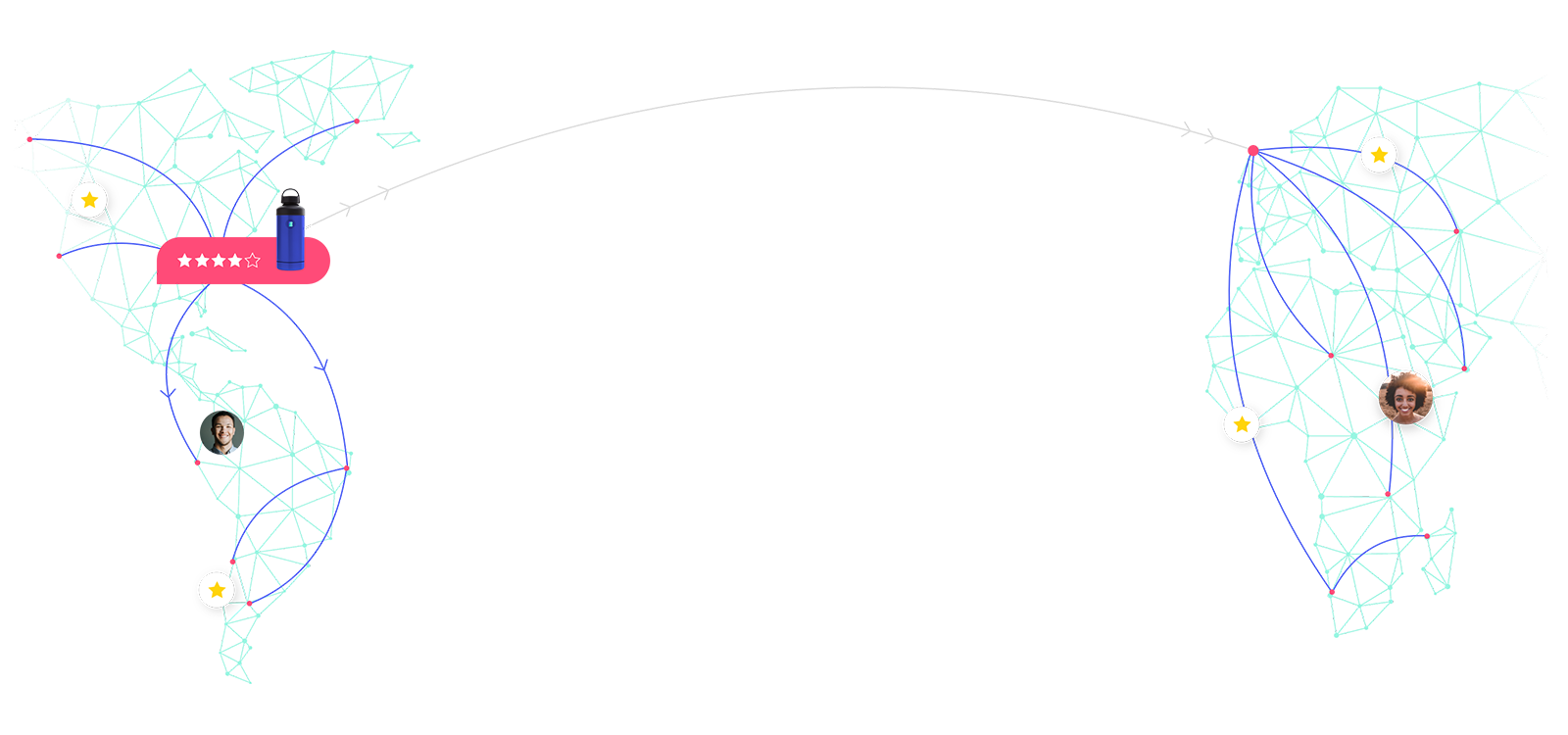 Target your ideal customer
The Bazaarvoice Advantage
We match you with a hyper-targeted segment of shoppers from our 7.5M+ strong Influenster community to generate the content you need. With over 900 data points and community members in 30+ countries, engage with the largest network of product reviewers. We're here for every part of the product lifecycle – from tried and true to brand new.
Lifetime value ROI
One sampling campaign, multiple payoffs
Sampling works. Don't take our word for it. We surveyed over 6,000 Influenster community members who told us so. These engaged shoppers have taken part in sampling campaigns, and here's what they did:
63% purchased the product they sampled
Of those, 97% purchased at least one additional product from the brand
87% recommended the product/brand to friends and family
50% said the product became a new favorite/staple in their life
50% followed the brand on social media
Explore related resources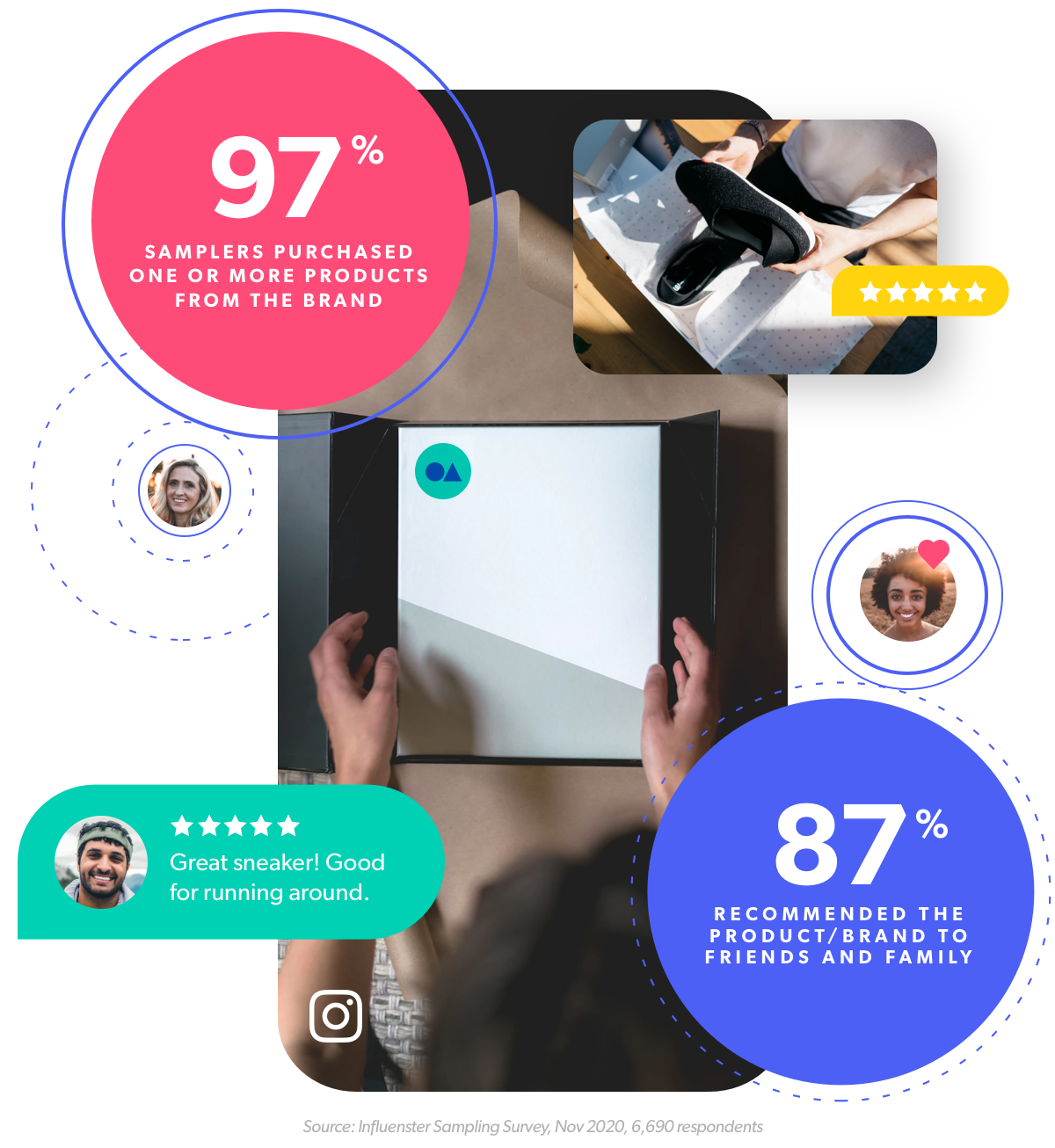 Product launches
Launch with content on day one
Launch smarter. No one wants to buy a new product until they know people like it. Collect reviews and feedback from your community before you launch with a sampling campaign. Meet shoppers where they are — whether it be in-store, on social media, or on your website — and show up armed with reviews, photos, and videos. When Burt's Bees announced its new cosmetics line, it launched with 300+ reviews and a glowing 4.48-star rating. Build up and sustain excitement across social media with ample UGC on day one.
Watch the webinar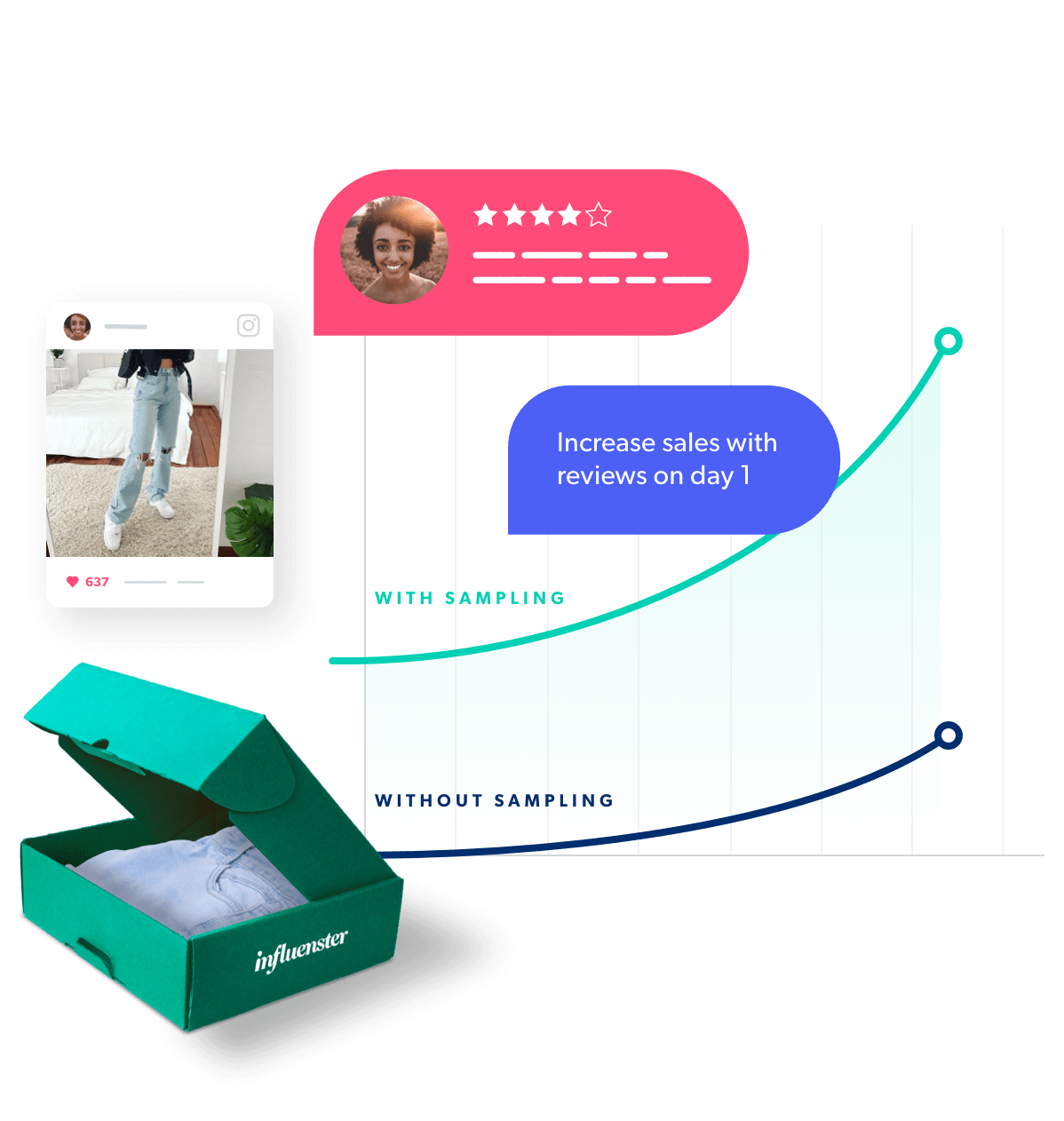 Support core products
Reignite and refresh core SKUs
UGC recency matters. 81% of consumers consider review recency equal to or more important than the quality of reviews on a product. In fact, 58% of consumers would rather purchase a product with fewer, but more recent reviews. Revitalize advocacy for your brand's core products with sampling. Identify legacy products that could use an injection of fresh content and launch a sampling campaign. For example, French luxury skincare company Clarins revitalized its anti-aging products by using sampling to collect 138 reviews in just 36 days.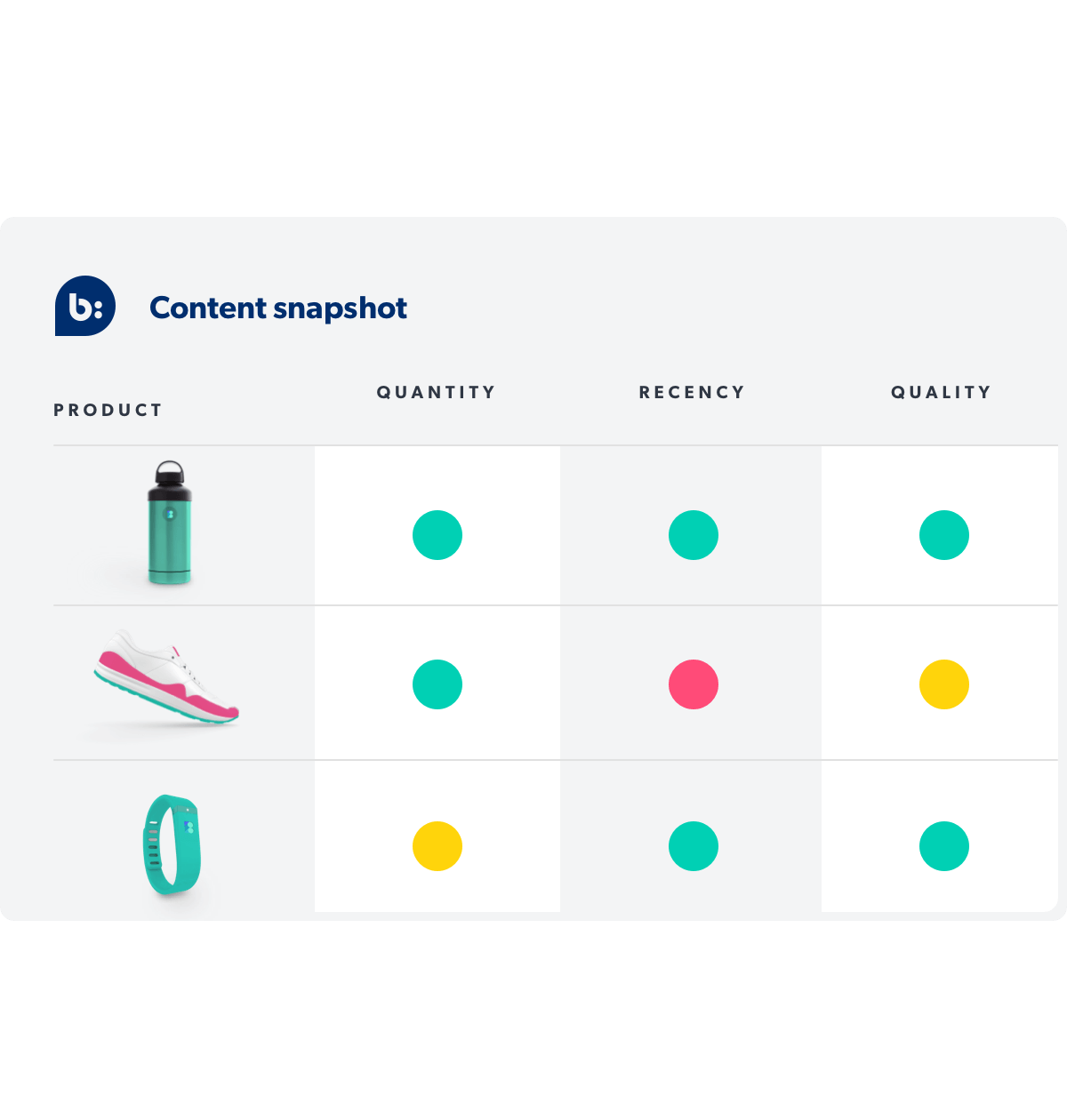 Good things happen when you sample with Bazaarvoice
Look at all of these real consumers creating authentic UGC for products they've received through our sampling campaigns. Supercharge your next product launch with Bazaarvoice.
Product development
Learn from shopper feedback
Sell products you know shoppers want to buy by learning how to talk to your customer's language. Collect meaningful feedback before you launch, so you can make pre-launch improvements like TIKI Brand did when launching its Clean Burn Tabletop Fireplaces. Or, use sampling to understand how shoppers feel about products that have been on the market for a hot minute. Our sampling campaigns give community members a chance to share meaningful feedback. Which results in in-depth reporting that aids in improved marketing messaging, product development, and discovering new market opportunities.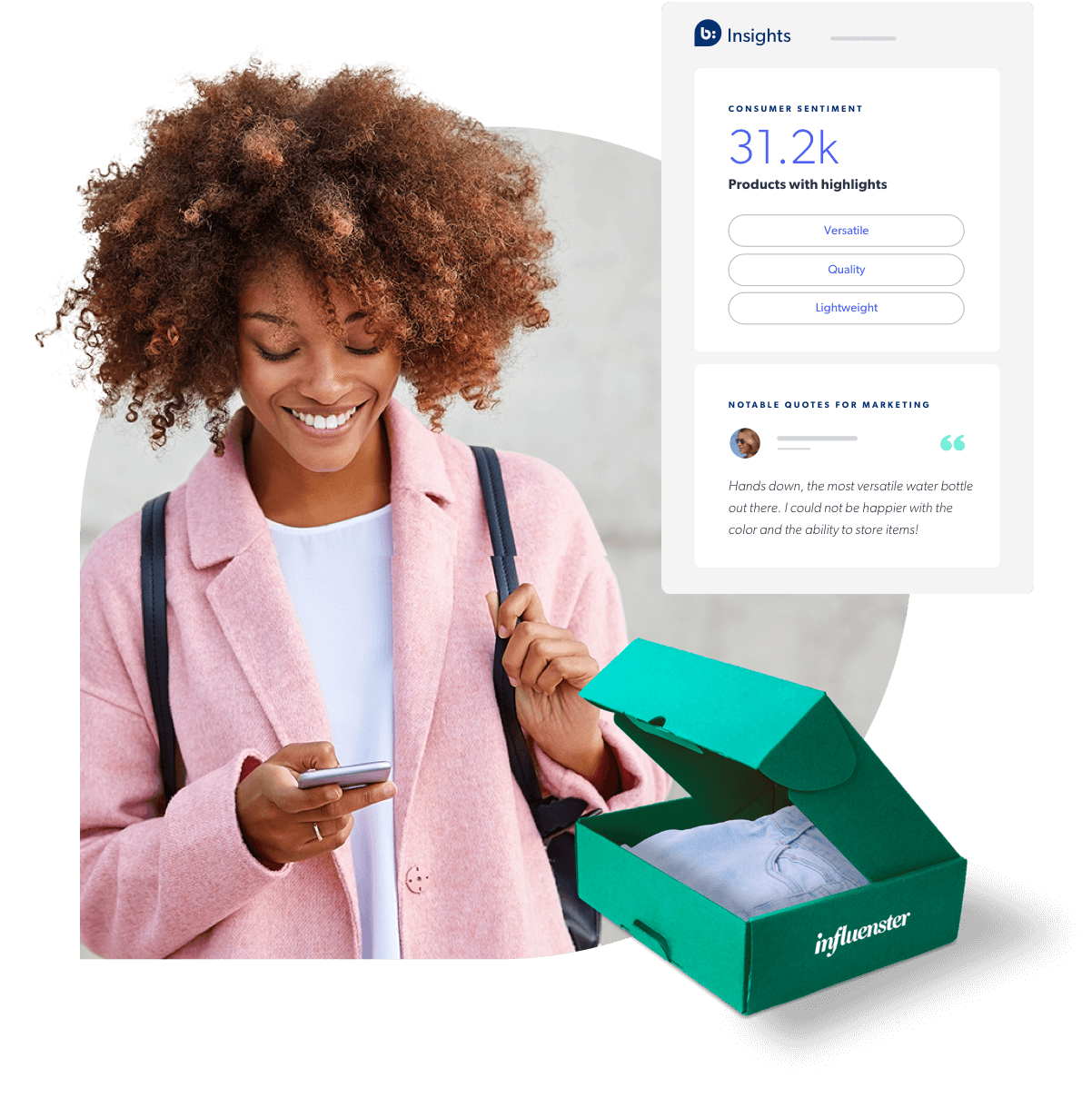 Enter new markets
Expand into the next frontier
Whether you want to expand into a new market geographically or reach a new demographic of shoppers, we can help get you there. Thinking about expanding beyond your country? With our Influenster community boasting members from over 30 countries, it's easier than ever. Our community and network offer a lot of opportunities to get shoppers excited, everywhere.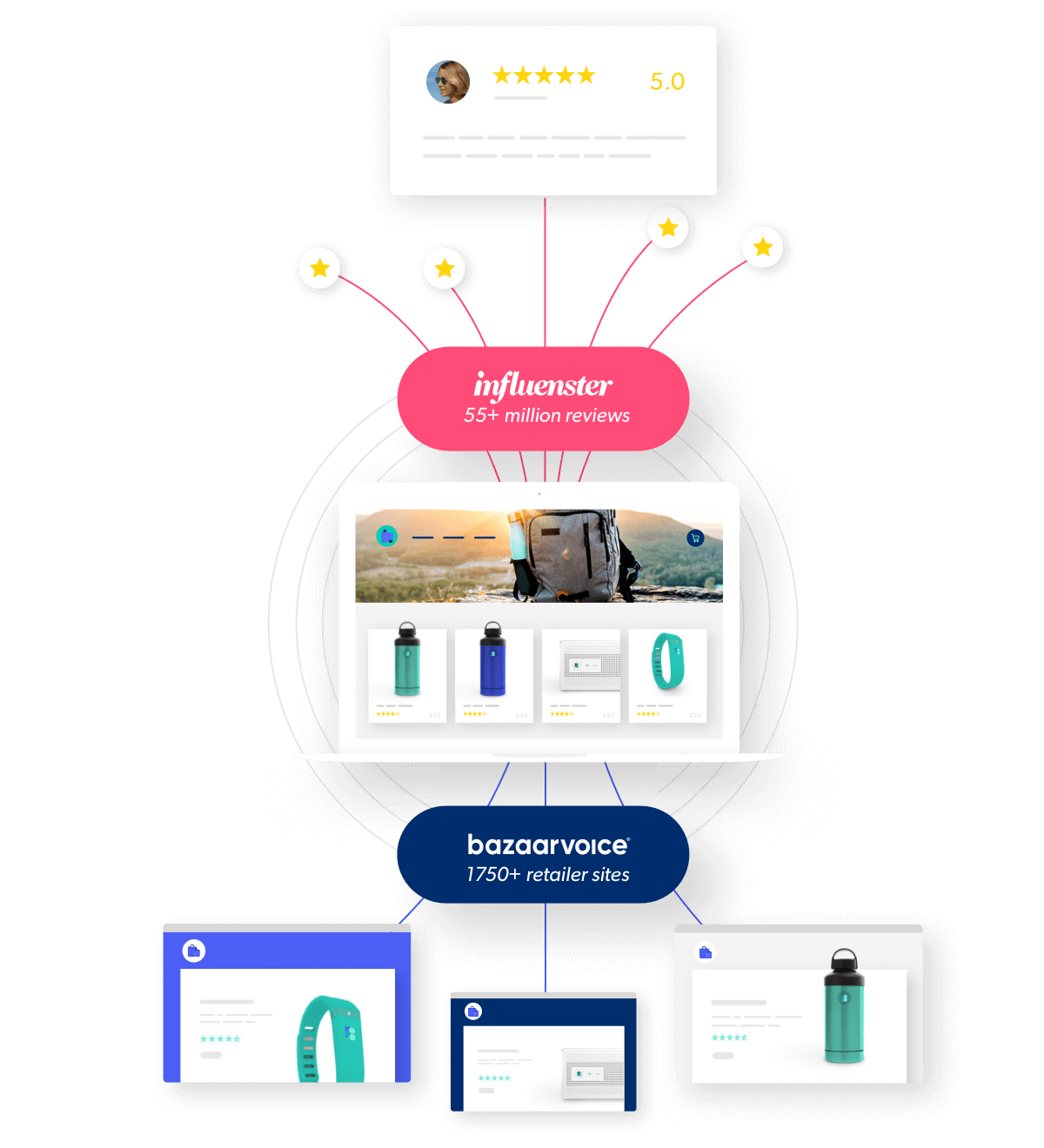 Multi-locale activation
Sample in multiple markets at once
Thanks to the internet, the sky's the limit for your brand. Reach multiple locales at once. Want to reach five or six countries in a single campaign? No problemo. Our sampling campaigns can provide one seamless experience. All thanks to our reach.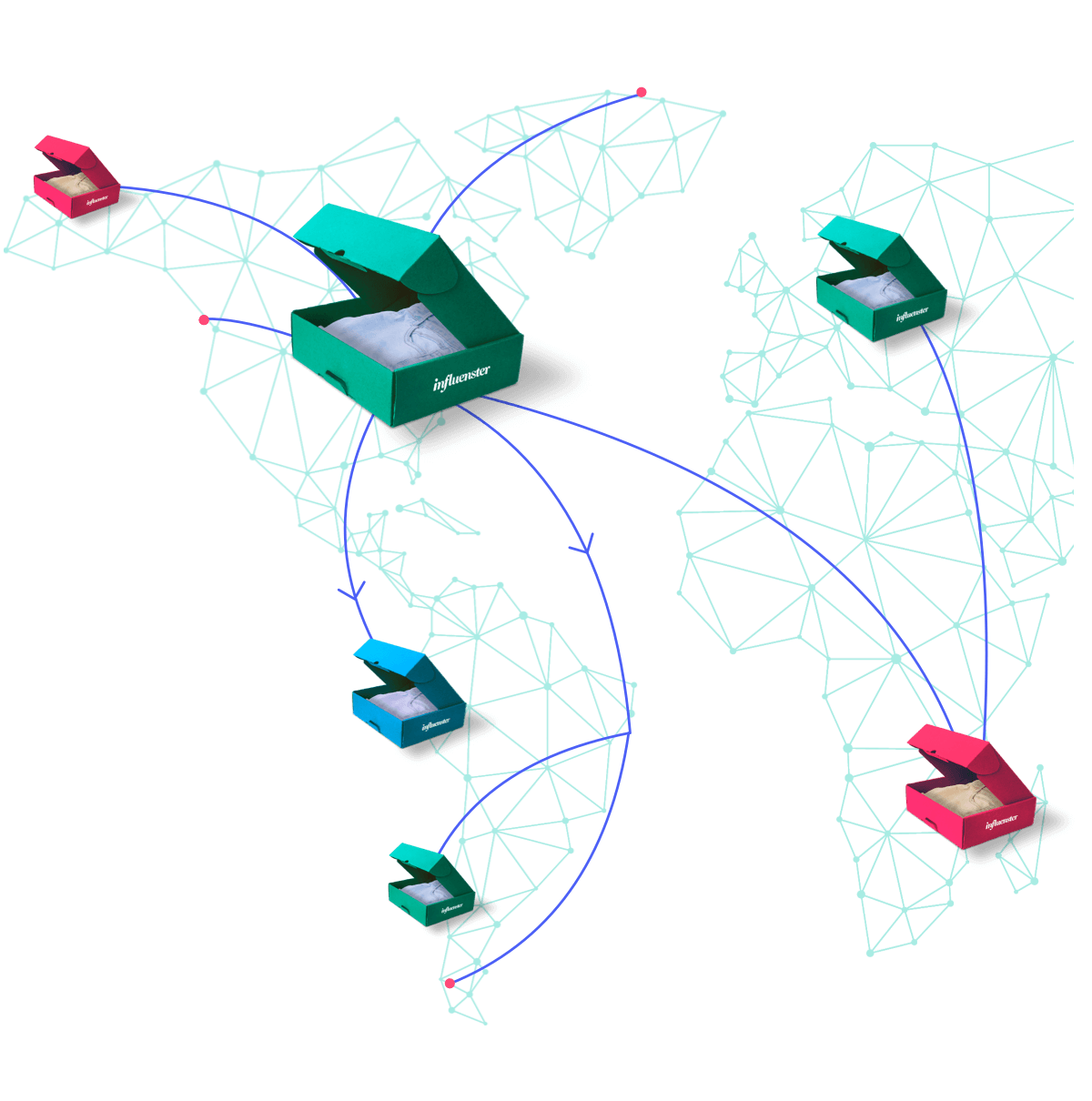 Sampling without the box
The gift of CashBack Sampling
We believe that anything can be sampled. But not every product is easy to pack, ship, and share. We get that. Which is why we offer CashBack Sampling as an easy alternative to traditional sampling. You pick a product and a retailer. We drive your ideal shopper in-store where they buy the product and create review content. Our team automates reimbursing community members. You're happy, they're happy, sampling made simple. No dry ice or guessing sizes required.
Learn more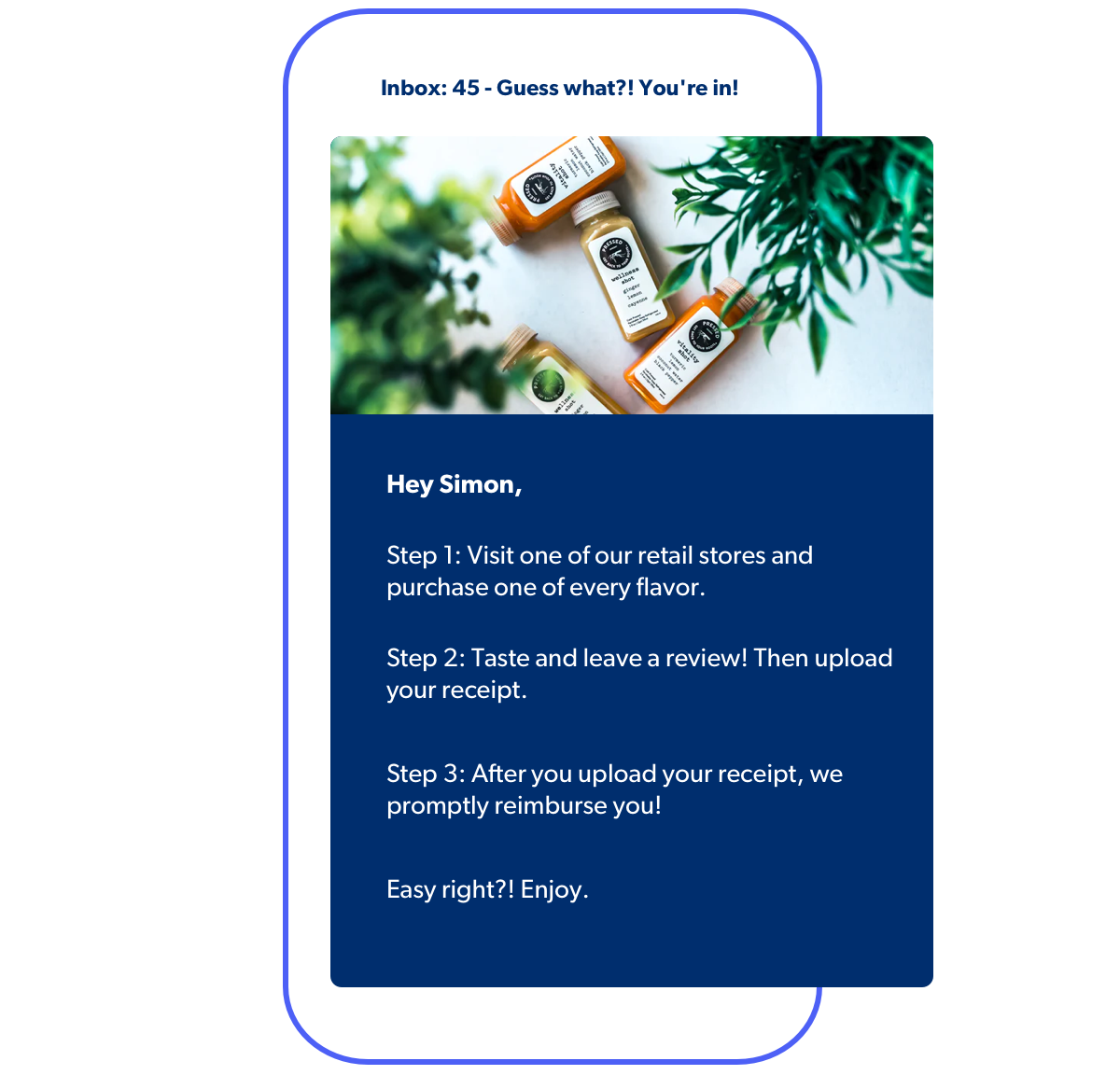 Download our best practice guide
6 ways to launch your product with a bang
We spoke with some of the world's best brands including, 3M, Burt's Bees, and Canon to discuss the content marketing formula for product launch success.
Get the e-book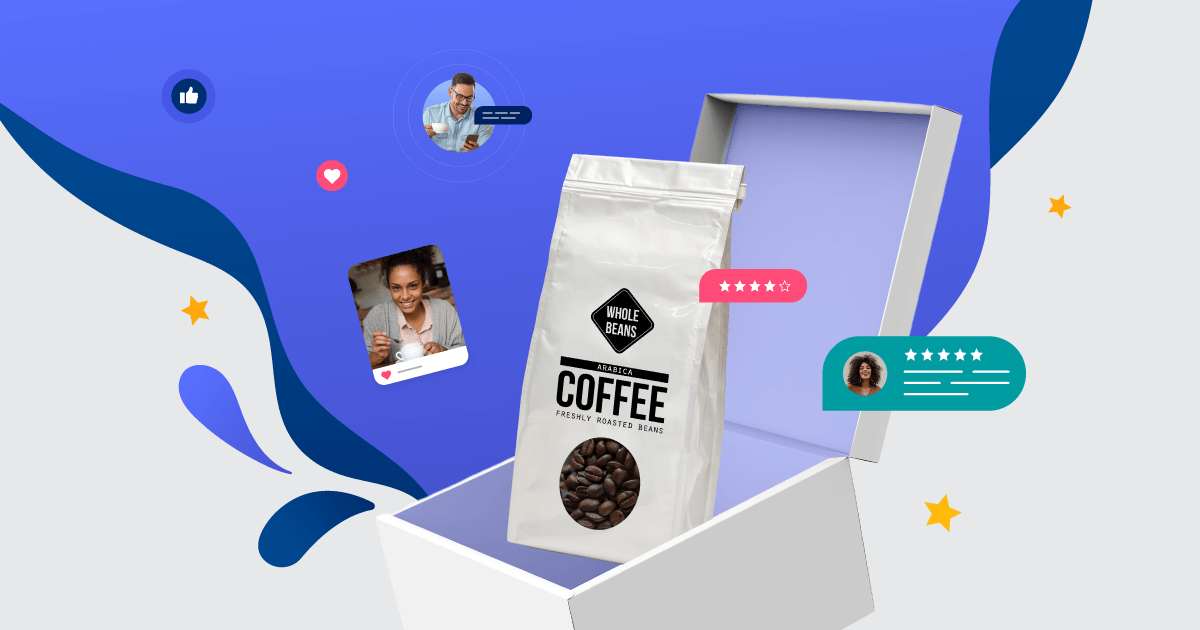 Get started
Get in touch to find out which solutions will make the most impact for your business. Our helpful sales team can answer your questions and talk about everything from set up to ROI.
Book a call