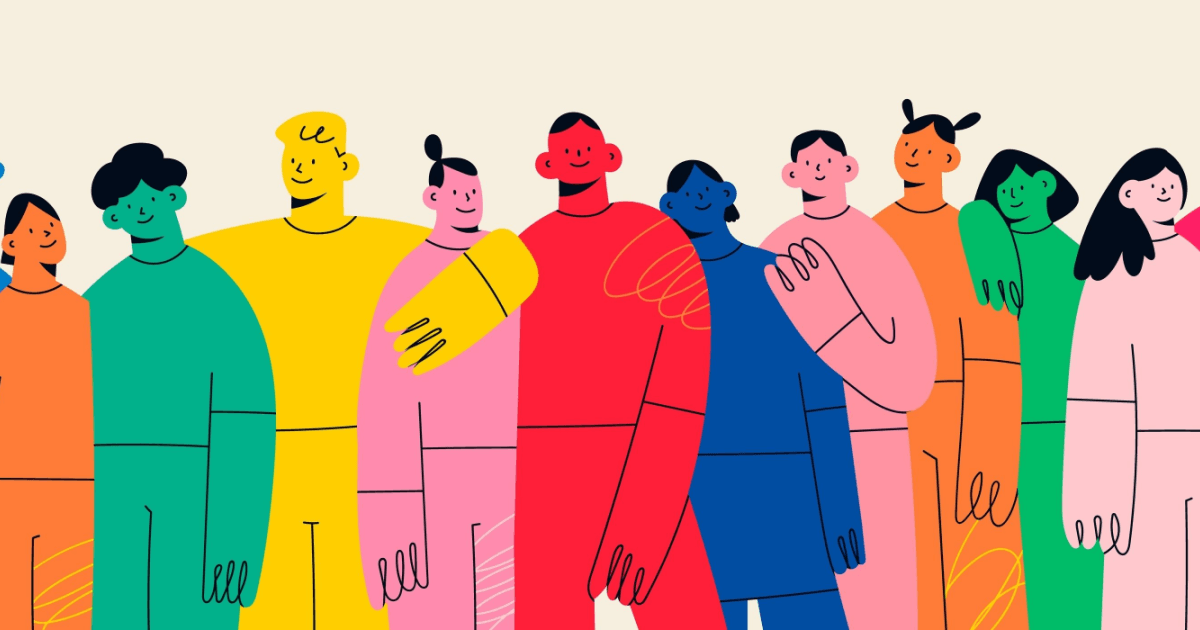 A brand community is a powerful tool that your brand could (and should) be using to retain and grow your loyal followings. Not only do brand communities work wonders for customer satisfaction and retention, but also for increasing leads, conversions, and advocacy. Let us show you how.
Chapters:
---
---
If you're a millennial or older, you know what a fan club is. Maybe you were even a member of your favorite band's fan club at some point. Maybe you still are. If so, you know the thrill of getting access to early releases, pre-sale tickets, exclusive material, stickers, and other free swag. And who could forget the chance to geek out with other like-minded individuals who shared a common passion?
Brand communities are like modern-day fan clubs for consumers. A strong brand community is a very good indicator of how loyal and engaged an audience is, which is a big factor in the overall success of your brand. But just like fan clubs, brand communities need dedicated nurturing and maintenance for long-term success.
Discover the many ways brand communities can help your brand and how to launch and manage one for the best results.
What is a brand community?
A brand community is an online meeting space for customers (fans) of a brand to interact with each other and the brand, while gaining access to exclusive content and offers. Members of a brand community are dedicated customers who want more of what your brand has to offer. They're galvanized by the lifestyle, values, benefits, and impact the brand represents.
Benefits of a brand community
Brand communities are great for boosting qualitative feel-good KPIs like brand loyalty and emotional connection, but they also have very real, practical functions. There's multiple positive outcomes of a brand community, each with its own specific ROI.
1. Foster an emotional connection with customers
Customers involved in brand communities feel strongly enough about a brand to be a member. In other words, they're your brand's most loyal customers. Like old-school, die-hard fan club members, these customers have an emotional connection with the brand and are usually the biggest advocates. This is a special quality in a customer base and not always easy for brands to cultivate. So you should hold onto it tightly once you have it.
Emotional connection has a direct impact on consumer behavior. A Motista study of over 100,000 consumers conducted over two years found there were significant benefits in emotionally connected customers. These customers:
Spend double or more with their preferred retailers over other retailers
Have over 300% higher lifetime value
Are loyal to brands longer, and recommend brands at a much higher rate
The community aspect is another important factor. Forrester reports that, "the desire to form a bond with fellow shoppers around a certain brand is one of the strongest drivers of consumer interest in DTC brands."
2. Provide an outlet for product, marketing, and concept testing
Brand communities also create a venue for testing ideas and products with a captive audience. This can lead to product development and improvement and drive innovation. If you're wondering how your target audience will respond to a product, service, marketing campaign, or anything new and different from your brand, ask members of your community directly.
You can also gauge their current sentiment and satisfaction with your existing offerings. According to a GRIT Report, online communities are the top method of market research, accounting for 59% of responses.
A very useful function of establishing a brand community is having a group of target customers you can send product samples to. A product sampling campaign is an extremely effective way to get customer feedback about newly released products, updated products, and older products that need to be reintroduced to shoppers. By providing product samples to your community members, you can get back honest feedback from the people who know your brand the most.
This can lead to changes and updates to improve the product and help make official product launches more successful.
3. Generate user-generated content
Brand communities also serve as another source of user-generated content (UGC). They offer a space for community members to share reviews, feedback, and visual UGC, like photos and videos of your brand's products. UGC has the power to influence other customers within the community. And, with permission, you can share that content on your e-commerce website and social media channels and reach a larger audience.
Showcasing visual UGC on product pages can significantly increase conversion rates, and customer reviews influence purchase decisions for 97% of shoppers.
4. Create an efficient and effective customer support channel
The thing about customer service issues is that if one customer has a question, chances are many others do, too. That's why forums like Quora and Reddit and Yahoo! Answers (RIP) are popular sites for people to ask questions and troubleshoot problems with other consumers. Brand communities can provide the same resource but on the brand's own platform.
There's no question that brand communities require money, time, and maintenance. But a Harvard Business Review contributor wanted to know if the investment was worth it from a customer support standpoint, so he conducted an experiment to find out. After hiding a client's brand community for four months, he realized that using the community to communicate with customers and resolve issues was 72% cheaper for the client compared to its other customer support channels. Furthermore, customer satisfaction scores "plummeted to one of the lowest levels on record" when the community was inactive.
5. Improve SEO value
That same experiment also revealed that 93% of traffic to the client's brand community came from search engines. This shows that consumers, whether they're already part of a community or not, are finding answers to their questions in the brand community via Google search (or using a different search engine). So, the keywords they are using in their searches lead them to discussions in the brand communities containing similar keywords.
By appearing in search results, brand communities are organically attracting more visitors to the communities. As well as the brand's website (or platform) that hosts the community. In the experiment, hiding the client's community decreased its organic traffic by 83%. It also resulted in a 58% increase in customer support tickets and calls, which consequently overwhelmed the customer service department.
How to build a thriving brand community
You need to put thought and effort into planning your brand community to do it right. Make your decisions with your business goals and customer satisfaction criteria in mind. Your brand community can be a part of your marketing department, or you may want to allocate dedicated staff to run and maintain it.
Choose your brand community platform
When planning your brand community launch, consider what platform makes the most sense for it to live on. This can include a section of your website, a social media group or separate account, or your brand's mobile app.
Forrester predicts that communities on brand and retailer websites will, "become more prominent." Website-operated communities have their advantages, including access to more customer data and more administrative control, and encourage further exploration of the website. You can also add a questions and answers feature to provide your brand's responses to customer inquiries within the community in addition to product pages.
Alternatively, your brand might already have an active audience on Facebook or Reddit. In that case, it might make more sense to use one of those channels as the community hub. Whichever platform you choose, other channels can promote and support your brand community, adding to the omnichannel experience. If your community is on your website, you can tease tips, feedback, and content on social media and vice-versa.
Make it customer-centric
This might seem obvious, but communities made up of customers should serve the customers. They should provide a space for interaction, conversation, customer service support, and offer exclusive benefits. By engaging with customers, you can learn more about them and how they feel about your products. Then you can use that feedback to improve your products, services, customer experience, and create loyal advocates.
A thriving and self-sustaining brand community also needs to empower your customers to get involved with the brand and each other. LEGO Ideas is an example whose primary purpose is for customers to actively participate with the products and new product development and encourage each other in their own LEGO-related endeavors. With its brand community, LEGO gives its customers a chance to be collaborators. The LEGO Ideas community hub also includes its own dedicated blog, FAQ page, and links to customer service resources.
Part of having a customer-centric brand community is finding your audience's niche and tailoring the experience for them. LEGO's target customers are made up of creators and hobbyists of all ages who are motivated to make their ideas come to life. They then share them with others, contributing directly to the brand.
Apparel brand Uniqlo's community craves the latest fashion trends, so the brand keeps them interested and engaged by partnering with new and cutting-edge designers and artists.
Engage with your community
Brands should regularly engage with their community to boost customer retention, loyalty, and involvement. The chance to venture beyond a transactional relationship with a brand is a top motivation for customers who want to be a part of a community.
That can mean offering membership perks like discounts and early releases. Also exclusive access to product and brand experts, stylists, personal shoppers, or other professionals your customers can chat with. Making sure you answer any questions brought up in discussions and providing quality customer support are some of the best ways to maintain engagement.
Engagement can reach beyond the community's digital space to other virtual or in-person experiences. Other ways to connect members with each other and your brand can include live shopping events for community members, group exercise classes, and other organized in-person events.
Make your community accessible
Just as you'd market any of your products, you should prominently position and promote your brand community to attract more customers to it. If your community is located on your website, make sure it's easy to find from the home page or menu.
Other website category pages can point to the brand community for relevant searches and content. For example, if a customer types a question on a customer service page that's already been answered in a community forum, they can be prompted to go to the corresponding community page.
Brands can also attach a branded hashtag to their community (#LiveBV anyone?) so customers can share questions and content related to that community on social media channels. Not only can brands continue community conversations on multiple channels, but they're also able to expose a larger audience to their community and attract more customers.
Brand community examples
If you're new to setting up a brand community, there's a variety of different brands that have already done it successfully. Take notes on these active communities, all with their own approaches and niche audiences.
Nike Training Club
Nike Training Club is an example of a brand community with long-term success. It was Nike's very first iPhone app that launched over a decade ago, and to this day, it's one of its most popular digital channels. NTC owes its popularity and longevity to the fact that it puts the customer at the center of its mission. Originally created to solve two specific customer needs – motivation and training guidance – the app presents both its products and the surrounding community as solutions.
The community includes workouts by renowned athletes and a social aspect that allows users to interact with and support each other.
Sephora Beauty Insider Community
Sephora has one of the best loyalty programs, Beauty Insider, that offers customers rewards based on points earned from purchases. The Sephora Beauty Insider Community is an extension of that brand, where beauty consumers can post questions and tips and share styles with the community. Anyone can access the community hub, but only members can post content and respond to other members' posts.
Sephora's community is teeming with UGC, from photos of members' makeup looks and product reviews to tons of tips and questions and answers about products and how to use them. The following video shows how members can successfully sign up and participate in the community.
Influenster
Influenster is Bazaarvoice's very own consumer community with over 7 million members. It's a destination for finding customer reviews on a massive amount of products from a wide range of consumer brands. The brand community is housed on its own Influenster website, and it just launched the Influenster mobile app.
Participating brands can send members product samples in exchange for reviews and visual UGC, which they can use to elevate their e-commerce product pages. This is an example of a focused and intentional way to manage a brand community for a large group of brands, although the same principles and strategy can be applied to a single brand community as well.
Dole, a major fruit brand, leveraged Influenster to increase awareness of its full range of products by sourcing over 2,000 reviews from Influenster members in just a few months. This generated customer reviews for 74% of Dole's product pages and a 64% increase in conversion rate among shoppers who saw the reviews.
Portland Leather Goods
Portland Leather Goods is an accessories brand that hosts its Portland Leather Insiders brand community on a private Facebook Group. The official PLI group is for customers and fans to get sneak peeks, early access, special giveaways, VIP discounts and exclusive content from the PLG team you won't find elsewhere. It also encourages members to share their photos, reviews, tips, and other content with each other.
Intuit TurboTax + Mint Community
Taxes aren't the most intriguing topic, but it's one that all adult citizens (sadly) have to contend with. Especially around the annual filing deadline. There's a lot of intricacies and details to keep up with, which is why accountants, tax agents, and tax attorneys exist. That's also why TurboTax was created: to give individuals the option to file their own tax returns with support and guidance from the platform.
The TurboTax + Mint Community emerged as an additional service for TurboTax and Mint users to ask any and all of their tax and personal finance questions, and do their own research year-round. The community empowers its members to educate themselves and help others with any problems they might encounter. It features different discussion forums related to taxes, debt, investing, self-employment, and more. It highlights handy resources on the main community page and has links for access to customer support representatives and tools.
The community also features a leaderboard that showcases the top contributors who actively engage on the site. They receive "cheers" for answering questions, offering solutions, and posting their own thoughts and questions.
Turn your brand community into a business-driving engine
Other than attracting avid, loyal customers, your brand community should meet business goals. First, identify what those particular goals for your brand community are. Common goals include:
Driving leads and conversions
Increasing your customer advocacy
Generating UGC as part of your marketing strategy
Providing more cost-effective and efficient customer service
Your goals will guide how you'll structure the community and how you'll measure the progress toward those goals. And the results of your brand community efforts will also reveal how it can support and collaborate with other departments, like demand generation and customer service.
As with all of your marketing initiatives, make sure you're analyzing the performance of your brand community on a regular basis. Pay attention to metrics like member growth, conversions, UGC collected, website traffic, and anything else that's relevant to your business goals.
Want to see how one leading, global brand does it? Join Taylor Alston of J.P. Morgan, below, for a conversation on innovative community-building strategies.