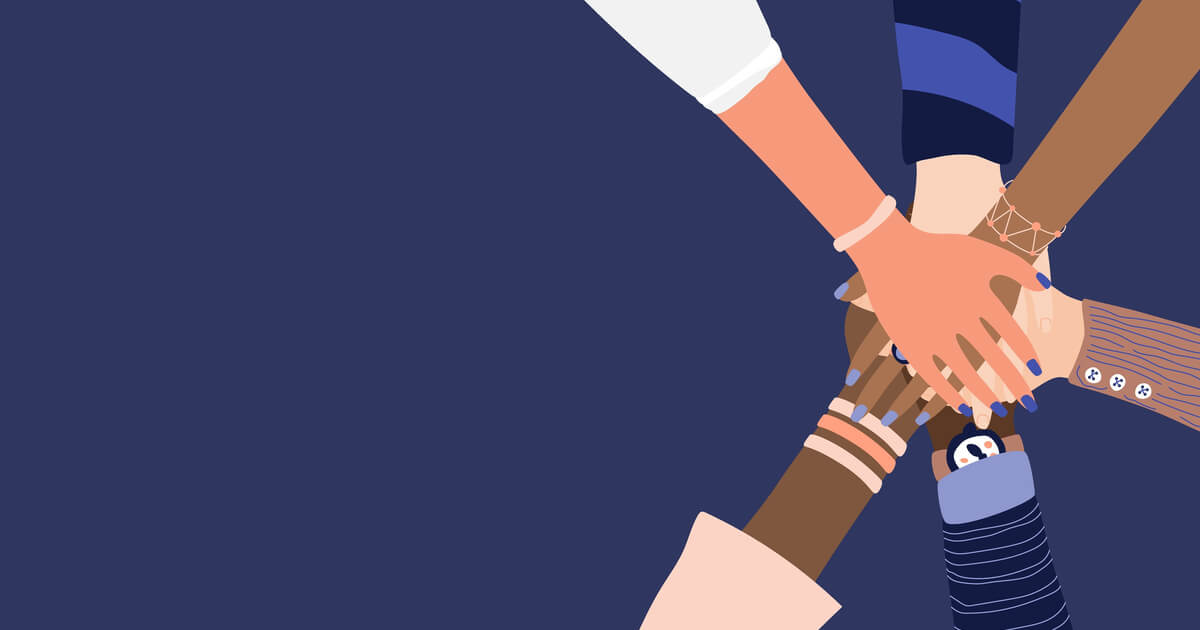 Are you one of the millions of people who viewed the #salmonricebowl recipe video on TikTok — and possibly purchased Itsu's seaweed thins to make it? Or have you bought a jar of Vaseline Original Healing Jelly after watching videos about the #slugging beauty trend?
If you answered "yes" to any of these questions, you're definitely embodying the #TikTokMadeMeBuyIt trend — but also showcasing the marketing power of community commerce.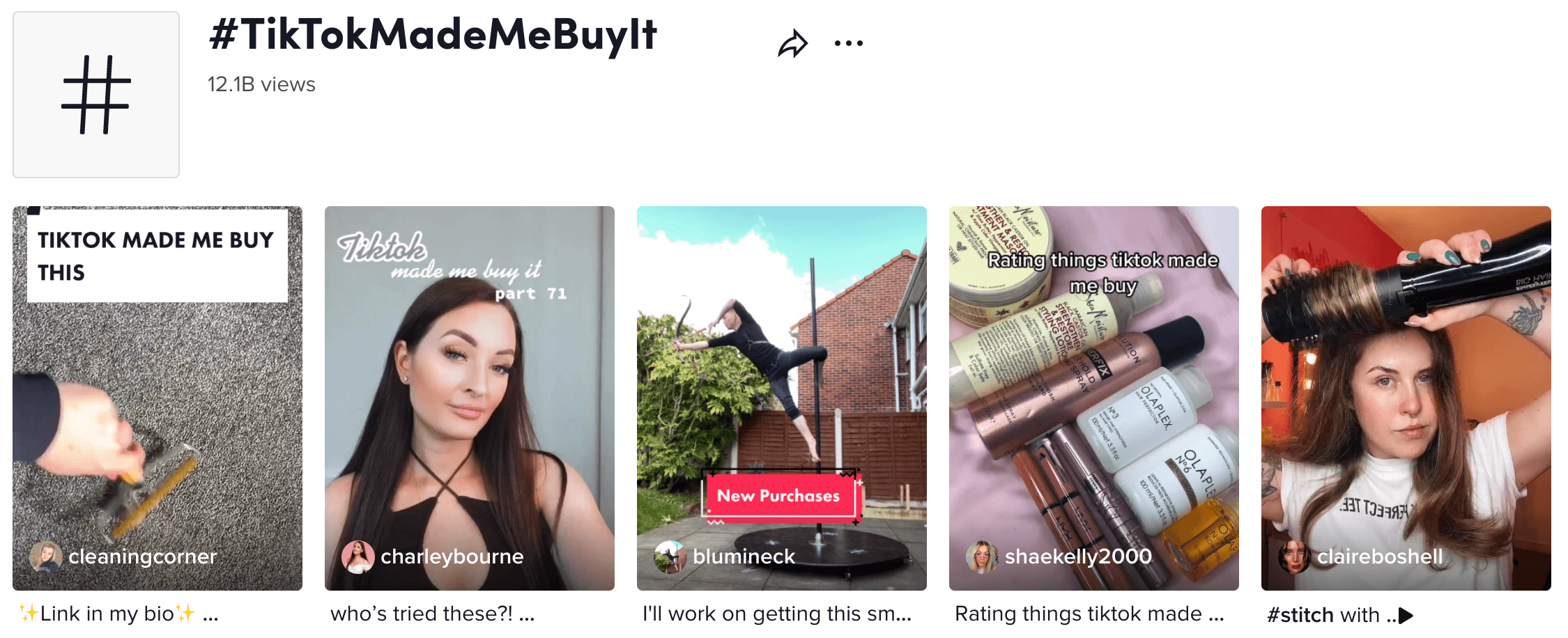 Community commerce refers to entertaining content on platforms like TikTok, that also happens to feature products and connects viewers to brands. Thousands of brands are already benefiting from community commerce. So why aren't you?
TikTokkers spent an average of 40 minutes a day on the platform in 2021 — plenty of time to come into contact with brands. Among TikTok users, 43% use the platform to try something new, and 61% like brands better when they create or participate in TikTok trends.
Last year, consumers spent $2.3 billion on TikTok. So if you haven't jumped on the community commerce trend, here's an overview of what it is, why you should incorporate it into your marketing strategy, and how to do it.
What is community commerce?
Shopping has always been a social- and community-driven event. But it's shifted from shopping with a handful of friends at the local mall or shopping center to TikTok and other social media platforms with virtual communities, comprimised of billions of members.
Community commerce is an extension of social commerce, which simply means selling products and services on social media. TikTok defines community commerce as, "creator-driven word-of-mouth marketing." It's characterized by entertaining, compelling content that features products or brands.
Through community commerce, you have a unique opportunity to build deeper connections with consumers by leveraging creators and their communities. You have a shot at authentically reaching a vast network of users looking for new things.
The rise of community commerce is rooted in the shifting shopping habits of the pandemic. With in-person shopping experiences put on hold, online shopping surged with 85% of consumers purchasing products they saw on social media.
Shoppers embraced other trends that sped up their purchase journey, including buy-online-pickup-in-store (BOPIS), same-day grocery delivery, and purchasing via live-stream video on social media.
5 community commerce tactics and strategies
Social media continues to be a source of inspiration, where consumers learn about new products. The social media community drives product awareness, purchase consideration, and conversion. And, it usually happens quickly and spontaneously. 66% of TikTok users say the platform inspired them to shop even when they weren't planning to.
We recently surveyed 14,000 global consumers to discover social shopping habits. For every major social media platform, respondents said they use it for shopping inspiration.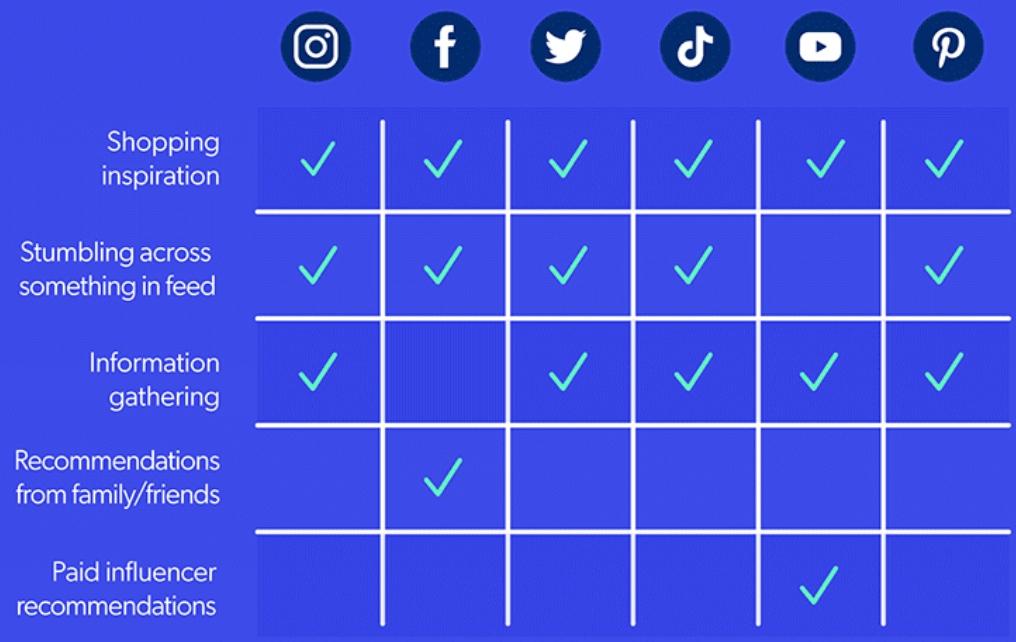 So, it's no longer enough for brands to simply have a social media presence. You need to engage with consumers, create bonds, and establish your brand as likable. That's where community commerce comes in. Here's five ways to make it part of your strategy.
1. Put authenticity on display
Community commerce works best when brands and consumers share a sense of belonging and emotional connection. By blending community, entertainment, shopping, and brand messaging, you can inspire authentic but unique product discovery and influence purchases.
Authenticity is crucial in community commerce. 56% of TikTok users and 67% of creators say they feel closer to brands that post humanized, unpolished content.
On Instagram, you may add highly stylized photos to attract attention, but that doesn't work on TikTok. Community commerce is about being real. It's a chance for your brand to be its authentic self — whether that's silly, playful, or vulnerable.
2. Entertainment drives action
On platforms like TikTok, users don't want to be advertised to. Instead, they're looking for unique experiences that are fun and entertaining. Whether it's a game, funny dance, or a quirky contest or challenge, let your creativity run wild whatever the trend.
Consumers want to discover new content that comes to life — and they don't care if that content also contains products or showcases brands. That's the beauty of community commerce.
More than 30% of consumers want a shopping experience that's entertaining. 34% of consumers are also looking for more positive, uplifting content these days. They want something enjoyable to learn about a new brand or product.
Ocean Spray, the 90-year-old brand, got a big boost after a viral TikTok video in 2020. It showed a man lip-syncing the Fleetwood Mac song "Dreams," while riding a longboard and swigging the brand's cranberry juice.
The more entertaining you are, the more authentic you seem. This gets people talking and more buzz means higher awareness and product discovery, which translates to purchases and consumer engagement.
3. Tap into creator- and user-generated content
We're in the early days on the creator economy era. With TikTok's reach growing, the best way to reach these consumers is by partnering with creators and influencers who are already on the platform.
66% of TikTokkers enjoy it when brands sponsor creators to highlight their products. And, about 70% of TikTok users think the platform's communities are powerful enough to drive cultural change. Working with influencers will make your brand seem more likeable and help you bond with your customers.
Let your fans be your creators, too. Encouraging user-generated content (UGC), such as videos of consumers using your products, heightens the authenticity factor. Consumers appreciate any chance to get creative and engage with their favorite brands.
This approach will help you build new communities. Just encourage everyone to use hashtags related to your brand and product sector, like #beauty or #fashion.
Community commerce content is quick to create. TikTok was designed to make content creation easy and expensive, and videos can be uploaded within minutes.
4. Make sure content is shoppable
As consumers are watching funny dance or outlandish challenge videos, they're discovering new products and brands. According to our 2022 Shopper Experience Index:
52% of shoppers made a purchase on social media prior to 2021
54% say they'd be more likely to buy a product on social media if they could click the post and get product info right on the platform
That's the spirit of community commerce and why #TikTokMadeMeBuyIt has almost 12 billion views.
So, making community commerce content shoppable is crucial to driving conversions.
TikTok, for example, lets brands link their Shopify product catalogs, which will show up in the Shopping tab on your profile. Other e-commerce platforms, like Square and OpenCart, will be on board soon. You can also add product links to videos that feature your items.
Brands that have gotten in early on TikTok shopping have seen impressive results. One brand, Glow Beauty, experienced a 600% increase in sales after having a viral TikTok post and an influx of first-time traffic from the platform when the brand joined the TikTok Shopping beta.
5. Add live-stream events
Live streaming is another way to create authentic, entertaining community commerce content on TikTok. 82% of shoppers think live-streaming shopping is a convenient way to purchase products, and 70% prefer it to other types of social media shopping.
Incorporating live-stream events aids in immediate product discovery and immediate action, which drives sales. Walmart, for example, hosted a live shopping event and saw its following rise by 25% and had audiences seven times larger than anticipated. The success of the event inspired the retailer to host more live shopping.
Community commerce examples
Brands are tapping into community commerce, energizing their customers, and driving sales in the process. Here's three examples of community commerce in action.
1. Starbucks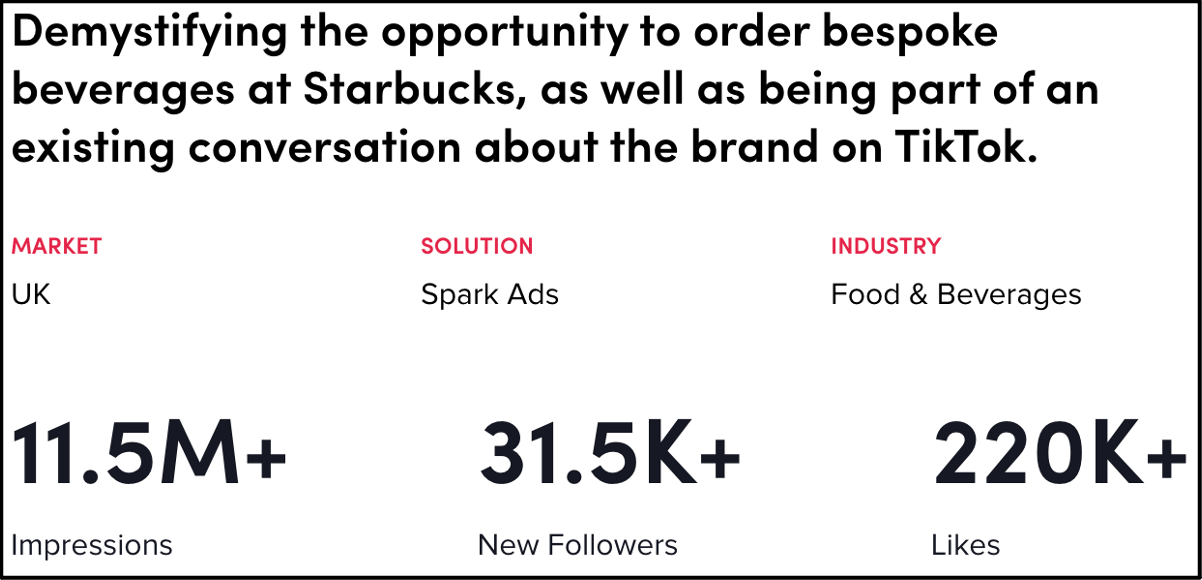 After the TikTok community began posting about their favorite complex Starbucks drink orders, the brand jumped on the trend. Starbucks debuted limited-edition drinks, including the Strawberry Sunset and Churro Frappuccino, which were inspired by TikTok.
The company used TikTok's Spark Ads to promote creator videos about the drinks to boost excitement, and the campaign generated:
31,500 new followers for Starbucks
11.5 million impressions
220,000 likes
2. Maybelline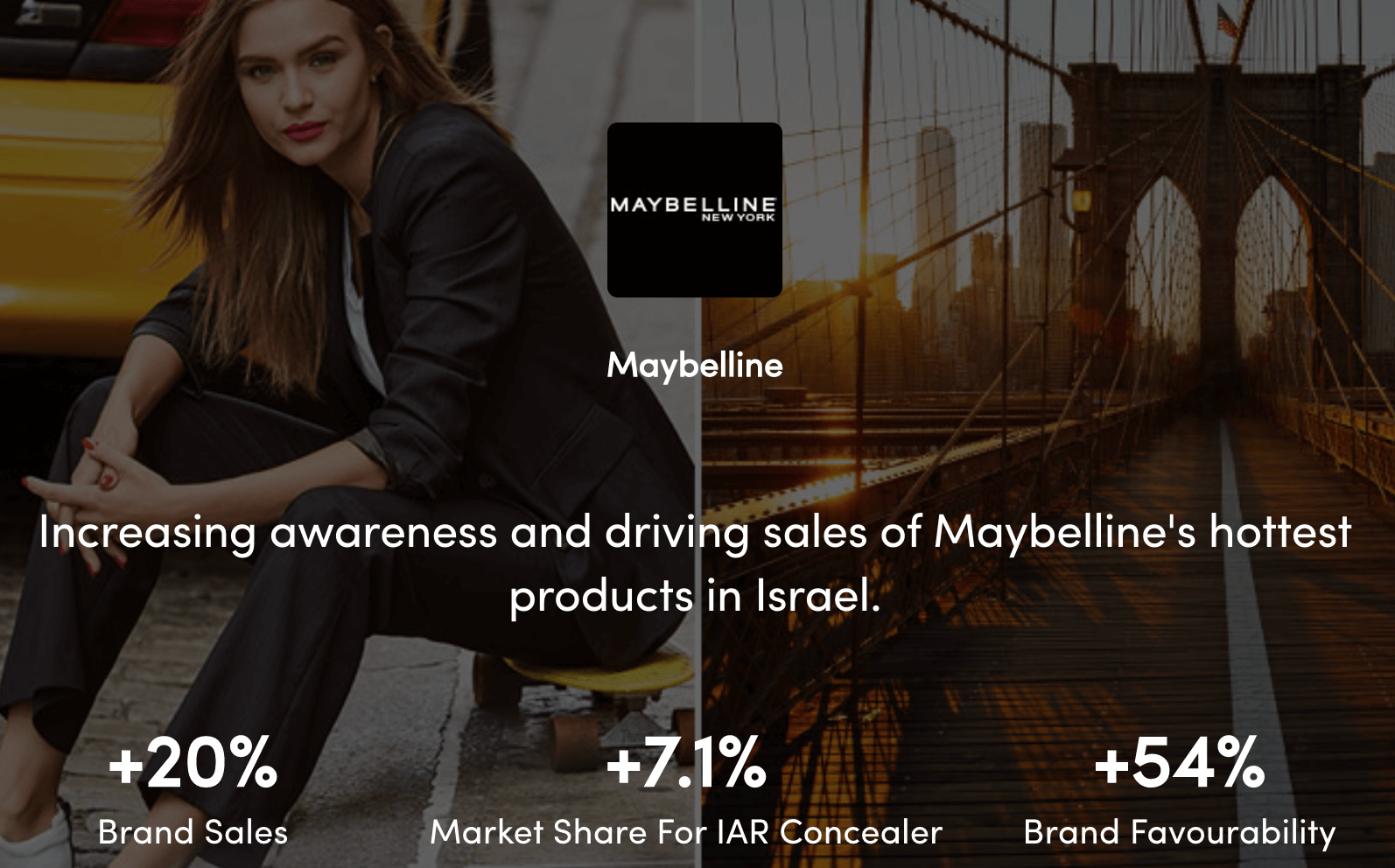 In an effort to boost its brand image and emotional connection with Gen Z shoppers, Maybelline worked with TikTok beauty creator @jessica.eid_ and others to promote its Lash Sensational Sky HIgh Mascara and other products.
The overall campaign brought in:
20 million impressions
553,000 engagements
20% increase in sales
Not only that, but the mascara went viral, with a 49% increase in sales during the week of the promotion and a 190% increase month-over-month. The mascara also sold out on Ulta Beauty's website four times over.
3. American Eagle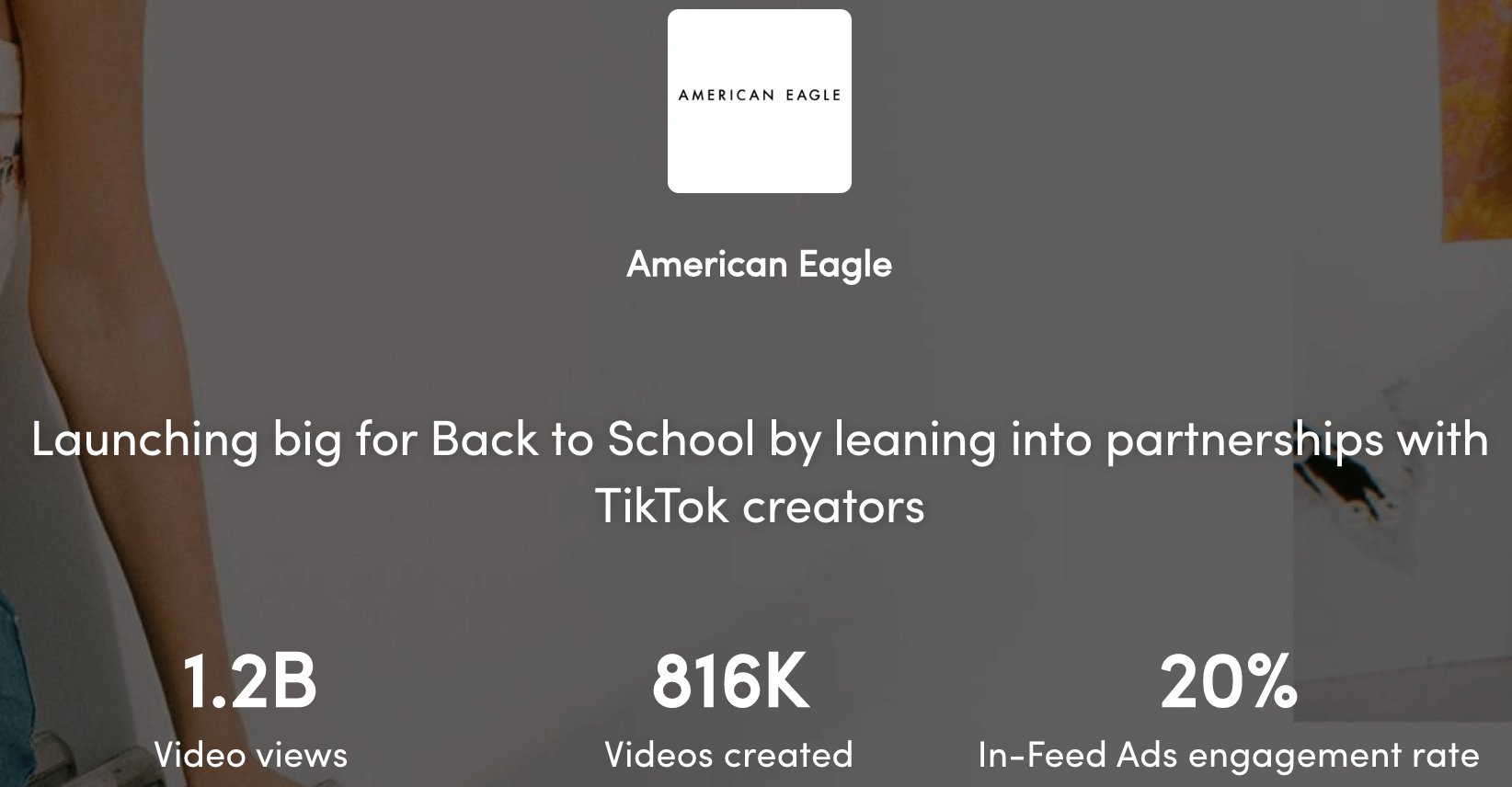 Apparel brand American Eagle partnered with TikTok star Addison Rae on the #InMyAEJeans back-to-school branded hashtag challenge in 2020. The campaign asked TikTok users to make a video with American Eagle's song while wearing their favorite jeans from the brand.
Using the hashtag #InMyAEJeans for a chance to be featured in a duet with Rae. After the campaign, American Eagle had:
432,000 TikTokkers making 800,000 videos
7 billion views for the campaign
In another campaign, American Eagle's Aerie line saw its OFFLINE crossover leggings sell out multiple times after TikTok influencer @hannahschlenker posted a video about them to her more than 800,000 followers. The video went viral, attracting nearly 900,000 likes.
The benefit of community commerce
Social media offers the potential to reach billions of people and an infinite number of communities. Engaging these consumers depends on creating fun, entertaining content that shows off your products in an authentic, meaningful way.
Brands are already demonstrating the benefits of community commerce on TikTok. These strategies can help you kickstart your own community commerce strategy — so that you can foster emotional connections with shoppers that inspire them to get to know your brand and make a purchase or two.
Learn more about social commerce with these 10 brand examples. Or for those already in the know, read on below to how to increase your social commerce conversion rate.