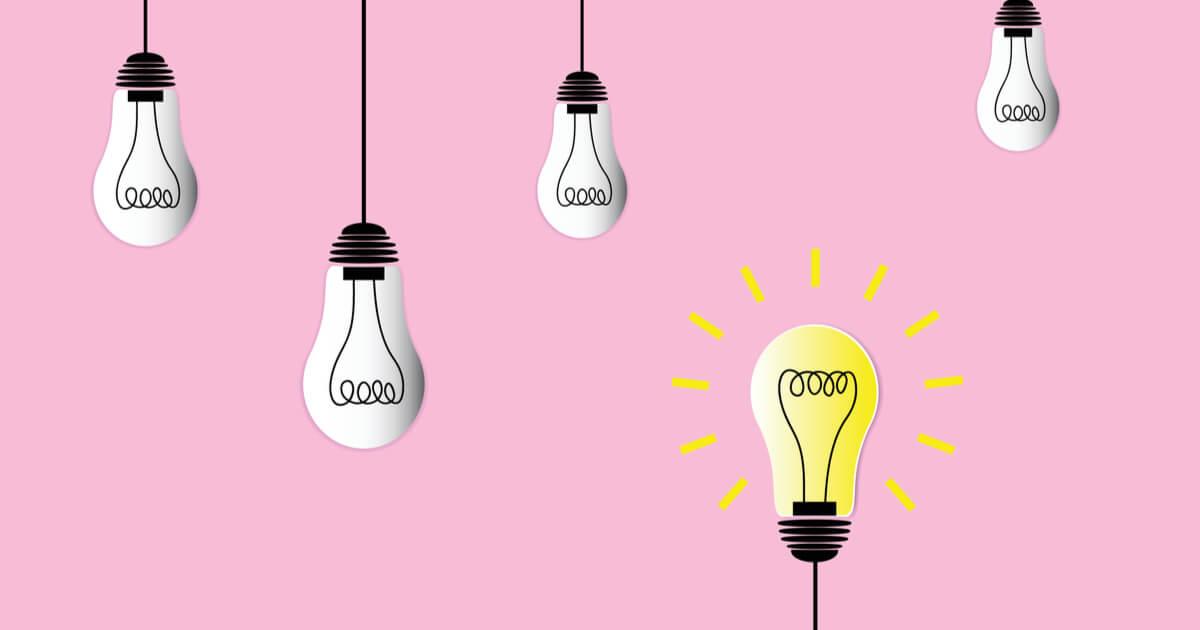 Last year, there were over 2.14 billion online shoppers, and that number will continue to grow as more people choose e-commerce as their preferred way to shop. While the e-commerce gold rush is well underway, if you haven't optimized your product pages in a while, or for SEO, you'll miss the opportunity to reach new customers and grow sales.
With just a few changes, your brand or retailer can optimize your product page experience and turn your e-commerce shop into a place that converts customers. Below, we'll discuss:
---
---
What is an optimized product page?
You know that a product page is a web page that describes a specific product or service, but what do we mean by "optimized product page?" Traditionally, this refers to a product page designed for higher conversions and/or search engine optimization (SEO). But ideally, it's a page that first and foremost meets customer needs and achieves company goals.
Think about the last time you bought something online. What did you need to know from the product page in order to make it all the way through to check out? Just the specs? No. You probably needed a lot of different information to make a confident purchasing decision.
Most customers want to know:
Is this product good quality or value?
Is this a safe store to buy from?
What do other people think about this product?
Is there anything else I need to buy to make this product work?
How are other shoppers using this product?
And with only 2% of e-commerce website visits converting into a purchase, it's clear that online merchants can do a better job of providing information and experiences that meets shopper needs.
How to optimize product pages for what you sell
So what should you include on product pages? The type of product you sell may impact which information is most important.
For example, if you sell electronics, technical specs and questions & answers are very important for potential customers. Our Shopper Experience Index found that product pages with Q&As experienced a 447% higher conversion rate than product pages with no Q&A, regardless of shopper engagement.
Quantitative or qualitative?
There's two types of common consumer questions: quantitative and qualitative.
Quantitative questions are product-specific questions centered around features, like "How many HDMI ports does this TV have?". These questions focus on the hard specs of a product or service. Qualitative questions focus on subjective product details and opinions like, "What do you think of the picture quality on this TV?". With these questions, shoppers try to either validate or discredit their own opinions by learning from someone who has already used the product.
It's a powerful combination when you can provide answers to these two kinds of questions, as facts and figures, as well as customer anecdotes, quickly reduce uncertainty about your product.
When beauty brand Burt's Bees planned to break into a new product category of high-quality, inexpensive natural makeup products, it knew it needed to get its product pages right.
Based on insights from user-generated content (UGC), like ratings and reviews, the brand identified the need to add a foundation shade finder tool to product pages to make it easy for shoppers to pick the correct product for their skin tone.
The company also optimized its product pages, adding larger product images and moving star ratings higher up the page to increase the visibility of customer reviews. Within six months, cosmetics accounted for 21% of all sales on the brand's site.
Depending on what product or service you offer, some of the objectives you should prioritize for high-converting product pages are:
Making the product easy to buy
Making the product look as good as possible
Clearly demonstrating product benefits
Using customer opinions to influence others via UGC
Making customers feel they're getting a good price
How to optimize product pages for higher conversions
There's several ways you can quickly and easily optimize product pages for higher conversions. Here are six of our favorites:
1. Write clear and engaging product descriptions
Your product descriptions need to be easy to digest, especially because most customers are shopping from their mobile devices. In fact, by 2025, mobile e-commerce sales will account for 44% of retail e-commerce sales in the U.S.
Also, it's important you don't just describe the product. Tell shoppers what benefits they will get from it. Look to reviews to see the different ways customers have used your products in their real lives and incorporate common customer use cases and phrasing into your product pages. (Bonus benefit: This also improves your keyword strategy so you'll rank higher in search).
2. Put social proof front and center
One survey found that 49% of people trust consumer reviews as much as recommendations from friends and family. Drive conversion and validate that your product meets the needs of shoppers by putting the product's star rating and review count at the top of the page, right by the product's name.
One reason customers have become more accustomed to seeing reviews ASAP? Amazon. The site displays reviews front and center to help customers sort through the millions of products on its site. About 57% of Amazon shoppers consider reviews on the site as an important shopping consideration.
Best Buy does a great job of displaying star ratings and review counts at the top of its product pages to help customers make confident purchasing decisions. On this listing for an iPad, shoppers will see that more than 3,400 customers have reviewed the product, and it has an average rating of 4.8 stars. Seeing an overall positive customer sentiment right away takes some of the risks out of buying an expensive item.
3. Respond to negative reviews and proactively address product shortfalls
Customers don't mind if you have a few negative reviews for a product. In fact, we've seen that products with one or more negative reviews are perceived as more authentic and have higher conversion rates than those with a perfect 5-star rating and zero negative reviews. Plus, a customer's willingness to purchase a product with a negative review doubles when seeing a brand's response, as opposed to seeing the negative review by itself.
The most successful e-commerce retailers use negative reviews as an opportunity to address reasons not to buy, engage with customers, and identify potential product page improvements.
For example, several shoppers may leave a review saying that a pair of pants they ordered in their normal size ended up being too big. This negative feedback would allow your brand to update that product's description to include helpful language like, "for a perfect fit, many customers prefer to size down."
Not only does this help consumers feel empowered to make better purchase decisions, but it can also prevent future negative reviews related to product description accuracy.
4. Allow shoppers to sort reviews based on need
A personalized user experience is important, so you should provide ways for customers to easily find the information most relevant to them. Clothing brands can especially benefit from user personalizations because shoppers can't try on the clothes through a screen, so they have to rely on previous customers with similar body types.
Swimsuits are notoriously hard to shop for, but swimsuit brand Andie provides shoppers an easy way to sort through reviews so they can be more confident about what they're buying.
Shoppers can filter reviews by fit and body type, but they can also use the search function to search for their size or any other terms that may apply to their body, like "broad shoulders," to find the right suit.
5. Prioritize high-quality product imagery and visual content from social media
High-quality brand imagery is vital to showcase how amazing your product is and what features it offers. But, visual content from customers gives shoppers a better understanding of how other people use your product. This is especially important in industries like beauty, apparel, and home goods because shoppers need to be able to visualize how this product will fit into their real lives, and brand imagery can't always do that for them.
About 56% of consumers say the types of content they most want to see from brands are user-generated photos and videos, and 62% of consumers are more likely to buy if they can view images/videos from previous customers.
You can find powerful, real-life images on social media. Syndicate images that customers post of your products on social to your product pages to convert more sales. If you don't see a lot of photos of your products on social, run a hashtag campaign on Instagram and Twitter to make it easier to collect customer photos.
6. Ensure your shipping and return policy is clear
Anything that instills trust should be a priority for optimizing your product pages. Customers don't get to see, feel, or smell your products when shopping online. They're taking a chance on you and will feel better about pulling the trigger if there is a minimal risk — and your return policy plays a huge part in that. About 50% of shoppers review a merchant's return policy before buying.
If you offer free shipping and returns, make sure that's very clear. If you don't, be transparent about how your policy works and what the customer gets back after making a return. Do they get store credit? Do they have to pay a restocking fee?
You don't have to offer free returns, but you also don't want customers to feel bamboozled when they don't get back the total amount they spent.
4 examples of high converting product pages
Let's take a look at some of our favorite examples of product pages that convert.
1. Burt's Bees
We've already explored how Burt's Bees used a foundation shade finder tool to make it easier for customers to pick the correct shade, but let's look at how its conversion strategy extends to its skincare product pages.
Why it works:
The average star rating and number of reviews at the top of the page provides proof that this is a well-loved product
Large imagery puts more social proof front and center by highlighting a star rating and quote from a review written by a real customer
How-to instructions complement the product description and help shoppers understand what the product is and how it fits into their existing skincare routine
2. Neutrogena
Cosmetics is a product category that really requires detailed product pages because customers can't see or swatch the item in person. On this product page for Neutrogena's MoistureSmooth Color Stick, the company takes a UGC-first, product-second approach.
Why it works:
A prominent design element halfway down the page includes a star rating and a quote from a customer about how the product feels in real life and how it works for their skin texture
The gallery of social media images from real customers provides more information about how the product works in action
The gallery encourages customers to "Share Your Glow" by tagging Neutrogena on Instagram or Twitter to be featured on the website
The "Most Helpful Reviews" callout highlights one positive and one negative review that other shoppers have found useful
3. Nourison
Buying an area rug online can be a challenge because it's difficult for shoppers to understand how it will look and feel when it arrives. Rug brand Nourison helps ease customers' minds by incorporating a lot of great UGC on its pages.
Why it works:
A gallery of social photos shows how customers have used this rug in their actual homes
The brand encourages future customers to share how they styled their rug at home by posting a picture on social media with the hashtag #Nourison
The page displays the average rating for the product and number of reviews at the very top to signal that hundreds of others have bought and loved this rug
The company uses short but detailed product descriptions and includes specs that tell customers where this rug would be best in their homes (a heavy-traffic area vs. a less-trafficked area)
4. Under Armour
Our last example is a product page for an Under Amour shoe. The brand uses several tactics to help shoppers choose from the hundreds of shoes on its site.
Why it works:
Shoppers get a complete, 360-degree view of the shoe, so they know there won't be any surprises when they receive the product
Shoppers can filter reviews by rating, athlete type (casual or avid), size, and locale to see reviews that are more personalized to how they may be using the shoe
When a shopper starts to scroll on the page, the "Add to Bag" CTA becomes a sticky banner so customers can quickly put the item in their cart once they've made a decision
How to optimize for product page SEO
So, you've spent a lot of company time and resources optimizing your product pages for high conversion. But that's all for nothing if shoppers can't actually find your product pages through search — that's where product page SEO comes in.
Product page SEO is the optimization of your product pages so the content on the page is found by search engines like Google.
Search engine optimization 101
Just having a lot of content on your product page won't magically send it to Google's first page. Search engine algorithms prioritize pages that are user-friendly, most relevant to the search query, have keyword matches, and include quality information.
It used to be that sites could rank high on Google by packing specific keywords into any part of the webpage, even if it didn't really make that much sense. But those days are long gone.
Today, Google focuses on how your page matches a user's intent. So focusing on customers' words and phrases to talk about your products and the problems they solve is a great product page SEO strategy to hone in on.
Here's some of our favorite ways to use keywords naturally:
Include keywords in your page's title tag and meta description, and make sure the page's actual copy matches what you promise
Use headings to break up copy and organize your page. Try to include a keyword in at least one of the headings, but only if it makes sense
Include keywords throughout the page, like in product names, descriptions, and reviews
Incorporate keywords into an image's alt-text if it naturally flows with the rest of the alt-text copy
Add internal links to any other related content on your site
How page load time impacts SEO
In 2018, Google introduced the Speed Update, which was designed to filter out slow-loading websites from mobile search results for a better user experience. To have faster load times, ensure every image is compressed correctly and optimized for quick loading. And make sure that the third-party plugins you use aren't slowing down your site with excessive code (especially your reviews partner!)
But, page load speed isn't just important for product page SEO. It also enhances the customer experience on your page. Nearly 70% of consumers admit that page speed impacts their willingness to buy from an online retailer.
How UGC can improve SEO
According to a Bazaarvoice study, about 63% of brands and retailers consider UGC, like customer ratings and reviews, a key driver of SEO. Even just eight reviews on a page can lead to a significant increase in organic traffic. New, fresh content is a major component of Google's ranking criteria. So, having a large volume of continuously updated reviews is one of the best things you can do for your product page SEO.

And, customers writing reviews typically incorporate long-tail keywords that have a lot of value. When someone else searches for the same terms found in product reviews, product pages linked with them appear in search results. The click-through rate of long-tail keywords is 3-6% higher than broad searches, and they're also less competitive to rank for than shorter keywords.
It's important to note that just having reviews is not enough. Google has to be able to crawl all of that content (or it doesn't exist).
And remember, optimizing product pages for SEO with customer review content isn't just about ranking higher on Google and getting more site visits. The main goal here is to create a better user experience and give customers the exact information and visuals they need to make a confident purchase.
Learn more about the SEO value reviews can bring to your product pages.
Take your product pages to the next level
Optimizing your product pages may seem like a tedious task, but in the end, it will be well worth it. If shoppers have all the information they need to make a successful purchase, you'll set yourself apart from your competitors and see much higher conversion rates.
Ready to optimize your product pages with ratings and reviews? Learn more about Bazaarvoice Ratings & Reviews and start leveraging authentic customer opinions, photos, and videos to sell your products.
---
You can check out the rest of our Long Read content here for more marketing strategies, tips, and insights.