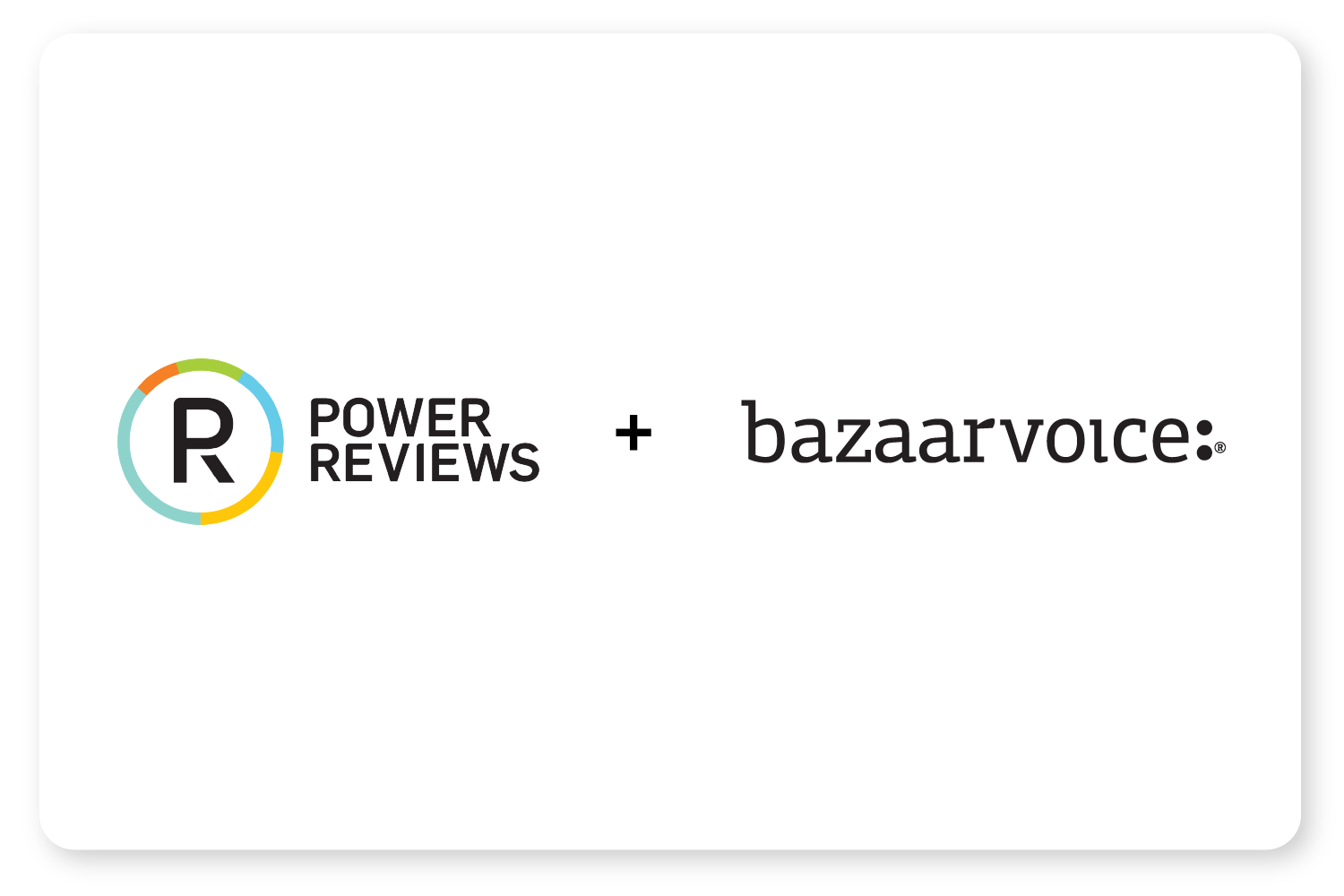 Bazaarvoice is excited to announce its most recent addition to its partnership program, PowerReviews. The Bazaarvoice Partner Program makes it easier for brands and retailers to generate and syndicate user-generated content through a group of preferred ratings and reviews, sampling, and other content acquisition partners. Notable partners include Yotpo, Okendo, Stamped, Annex Cloud, and Reputation Studio.
The addition of PowerReviews to the Bazaarvoice Partner Program further highlights both providers' dedication to helping shoppers make more confident purchase decisions and helping brands succeed in today's ever-evolving world of e-commerce. This new partnership is centered around a streamlined process for getting brands' customers' content live at retailers' websites as quickly as possible, while still maintaining the best-in-class authenticity standards that shoppers, brands, and retailers have depended on for the past 15 years.
For the PowerReviews brands who are ready to multiply the impact of their customers' content across the Bazaarvoice Network, here are the answers to a few questions you might have: 
What does this mean for Bazaarvoice's and PowerReviews' clients?
Both companies want to provide their brand clients with more ways to succeed with the retailers at which they're sold. Through our partnership, brands who are PowerReviews clients can syndicate their ratings and reviews to North American retailers within the Bazaarvoice Network of over 1,900 of the world's largest retail websites. Bazaarvoice created our partnership program in support of our open network approach and we know that this relationship with PowerReviews furthers that intent.
What value does this joint partnership bring to Bazaarvoice customers?
The partnership creates a new opportunity for PowerReviews' brands to syndicate UGC to all North American retailers within the Bazaarvoice Network of over 1,900 of the world's largest retail sites, along with providing Bazaarvoice brands with the ability to syndicate UGC to the PowerReviews network of retailers.
I'm a PowerReviews client. What if I choose not to sign up with Bazaarvoice?
While we highly recommend providing your retail shoppers with the ongoing stream of fresh UGC they depend on for making confident purchase decisions, we understand that you might decide otherwise. On September 15th, any new PowerReviews UGC will no longer be syndicated to retailers within the Bazaarvoice Network. Any UGC from PowerReviews clients that was syndicated prior to September 15th will remain displayed on your retailers' product pages within the Bazaarvoice Network.
_______________________________________________________________________
We're proud to announce this partnership and are excited and ready to get to work expanding our network and helping more shoppers make confident purchase decisions. To learn more, check out the Bazaarvoice Partner Program page.