Authentic customer reviews
Keep the fresh reviews flowing
Make waves in your sales performance by optimizing your digital shelf. The simplest way to do this? Get more reviews. In fact, every 10 new reviews equals an up to 5% sales increase. So dive into our pool of review content by switching on ReviewSource. Our Influenster community sees over a million new reviews written each month – shoppers who are already writing about your products. Giving you a continuous flow of organic review content. Inspiring your customers. And moving the needle on your sales results.
Instantly add UGC to your PDP
Always-on reviews your customers love
An always-on content machine that puts organic UGC at your fingertips. Instantly infuse your product pages with a goldmine of existing review content. See immediate improvements in your conversion rates. We take just 15 minutes to moderate new reviews with industry-leading machine learning layered with human intelligence. So your content is always high quality, always trustworthy, and always-on. We'll even syndicate the content across your retailer partners. Giving you more visibility in category search. Boosting your channel performance. And strengthening those critical partnerships.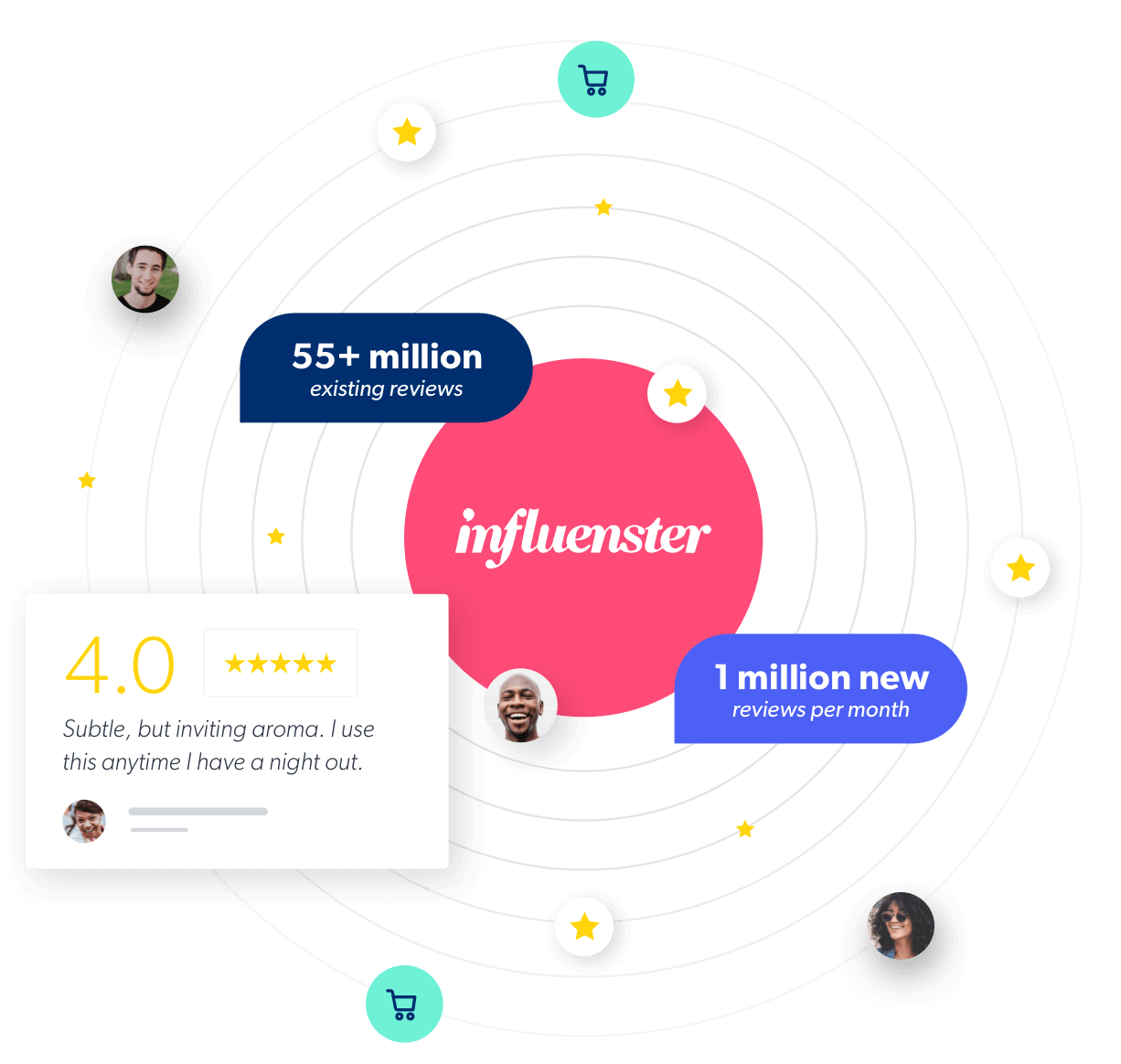 The power of the Influenster community
Our Influenster community is a digital destination for product discovery. With a website and a mobile app, the community has 55M+ reviews, growing by 1M each month. We have 6.5M+ engaged members globally who read and write reviews, share photos and videos, ask and answer questions, and connect with brands. With our community we can put your UGC program light years ahead of others in your category. Continue to promote your products to the Influenster community and watch the always-on content flow. Let the members generate the content you need, while you focus on other strategic business priorities.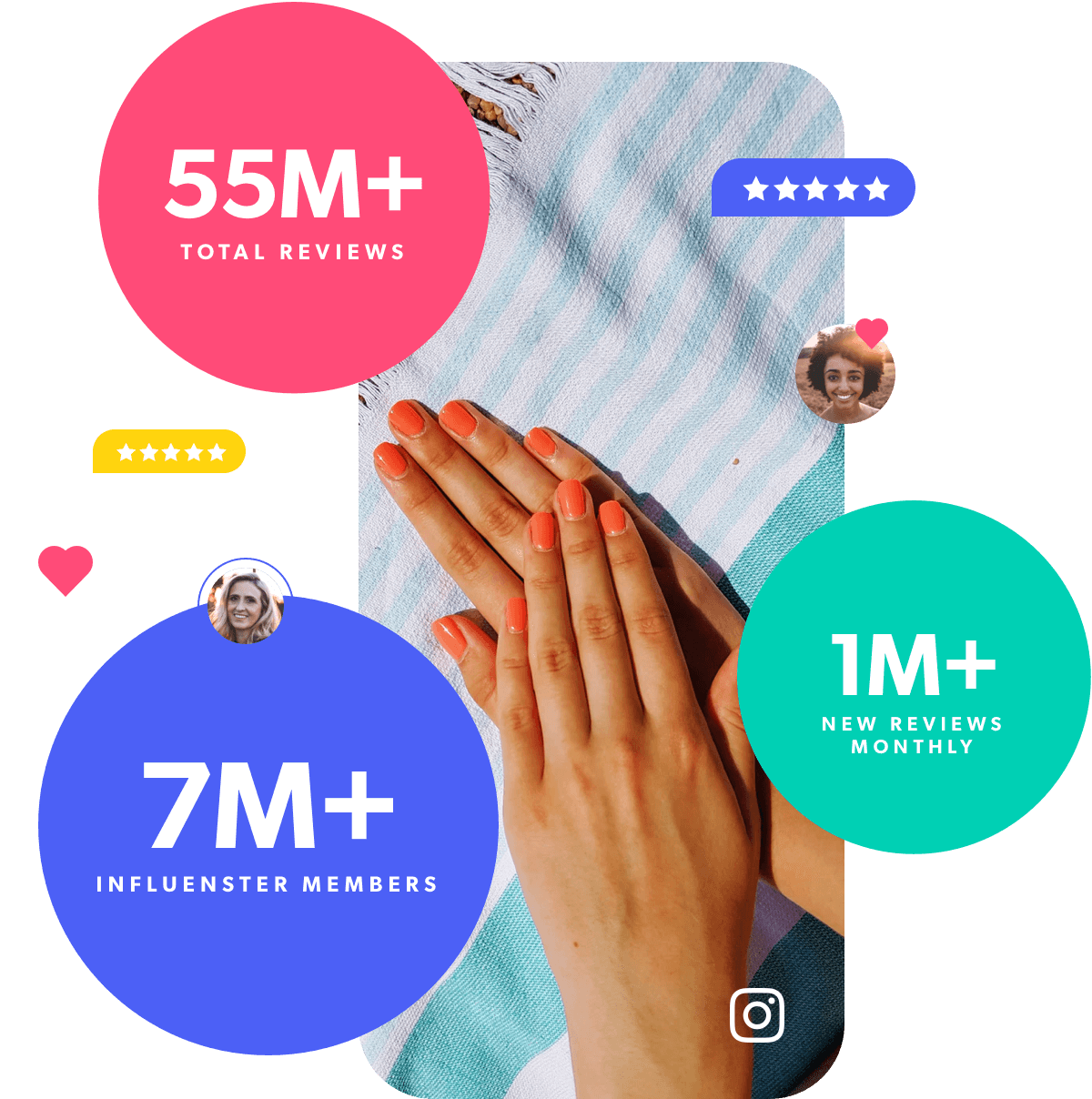 Watch our webinar
Building your review collection strategy
Increasing your review volume makes all the difference. It boosts SEO, increases revenue, and improves customer confidence. In our webinar, 'Building your review collection strategy', learn how to increase review volume with post-interaction emails, run sampling programs at-scale, leverage social media to mine for UGC, and more.
Watch the webinar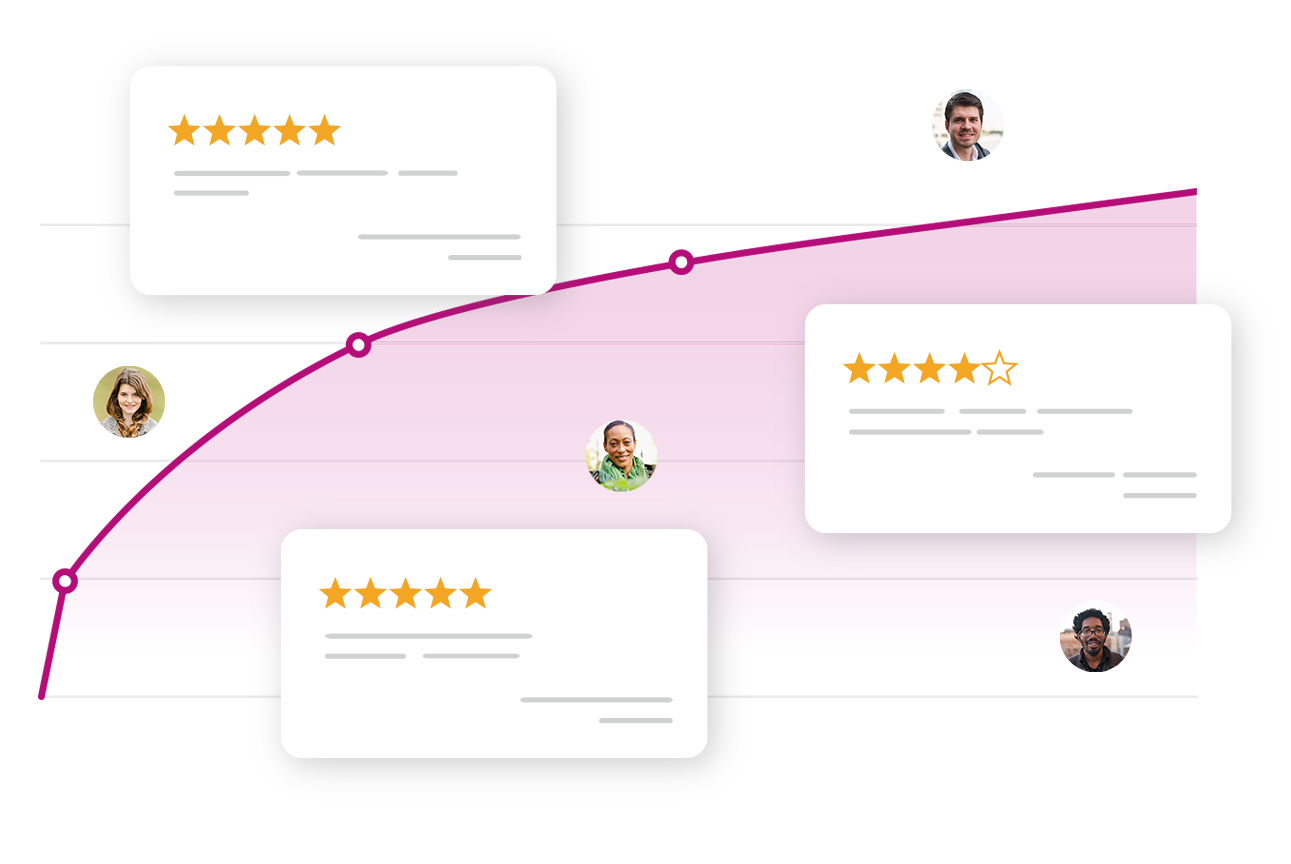 ReviewSource, the always-on content collection service, enables Pacifica Beauty to continuously gather organic review content created by Bazaarvoice's Influenster community of 6M+ members.
2000
Pacifica collected more than 2,000 reviews from ReviewSource across nearly 200 products within just months of launch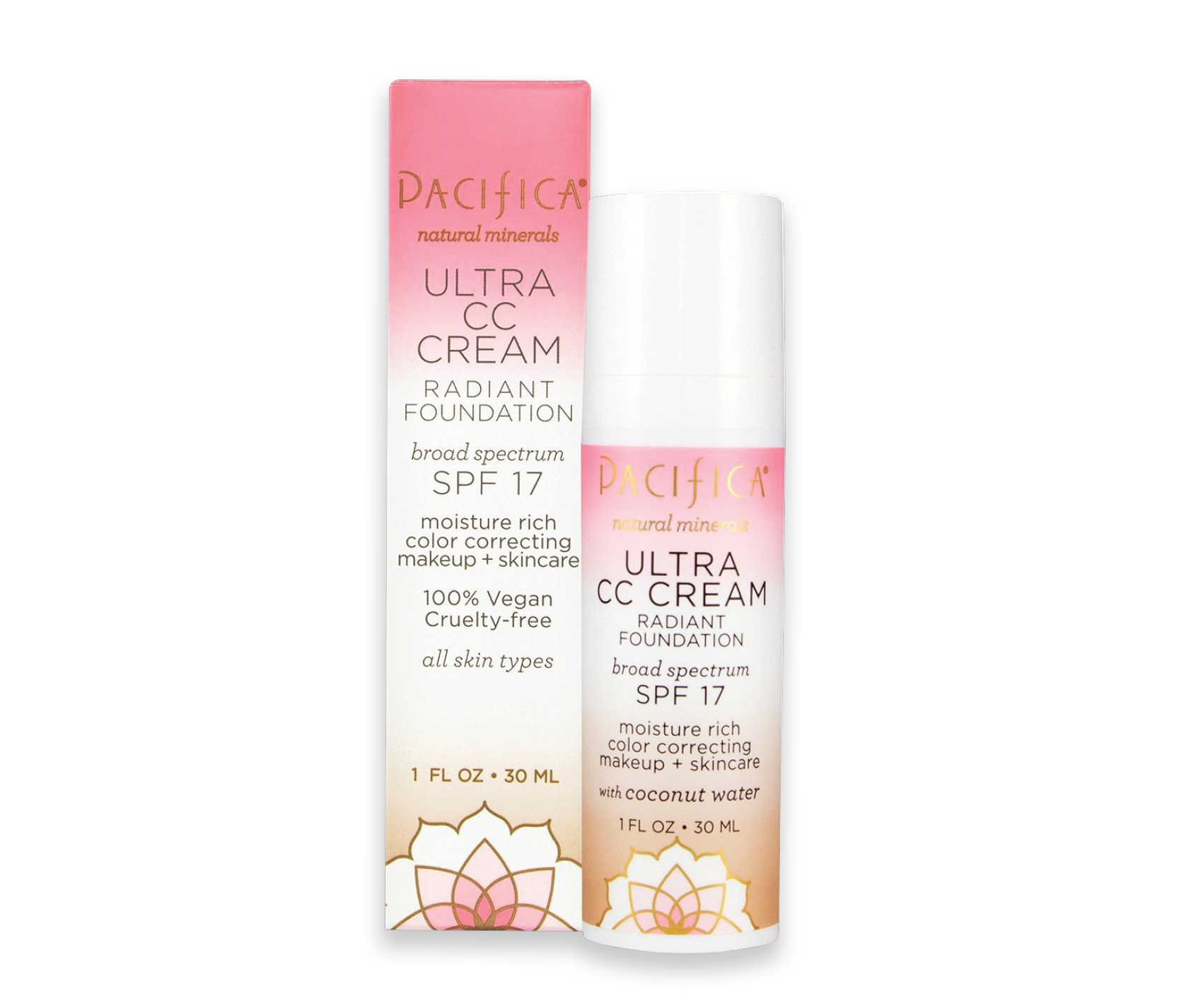 Capturing UGC organically can be a challenge, but the Influenster community is highly engaged, and we saw this as a good way to drive purchase intent.

Michael Kremer Chief Marketing Officer, Pacifica Beauty Read the success story
Get started
Get in touch to find out which solutions will make the most impact for your business. Our helpful sales team can answer your questions and talk about everything from set up to ROI.
Book a call