Chief Executive Officer
Keith Nealon
As Chief Executive Officer, Keith Nealon oversees the strategic direction of Bazaarvoice.
With over twenty years of experience accelerating growth in global technology companies, Keith is a seasoned entrepreneur with demonstrated success across management, sales, marketing, services, and technology roles. Prior to joining Bazaarvoice, he served as Chairman and CEO of Vyze, a leading financial technology platform that drove revenue and loyalty for retailers by enabling consumers to finance purchases at the point-of-sale and in the shopping cart. Vyze was acquired by Mastercard in April 2019. Prior to that, he held leadership roles at both private and public technology companies, including Adaptive Insights, Eloqua, ShoreTel, Conductor, and NaviSite.
In addition to his role at Bazaarvoice, Keith serves on the advisory boards of a number of software companies. Keith holds a double major in math and computer science from the University of Dublin, Trinity College.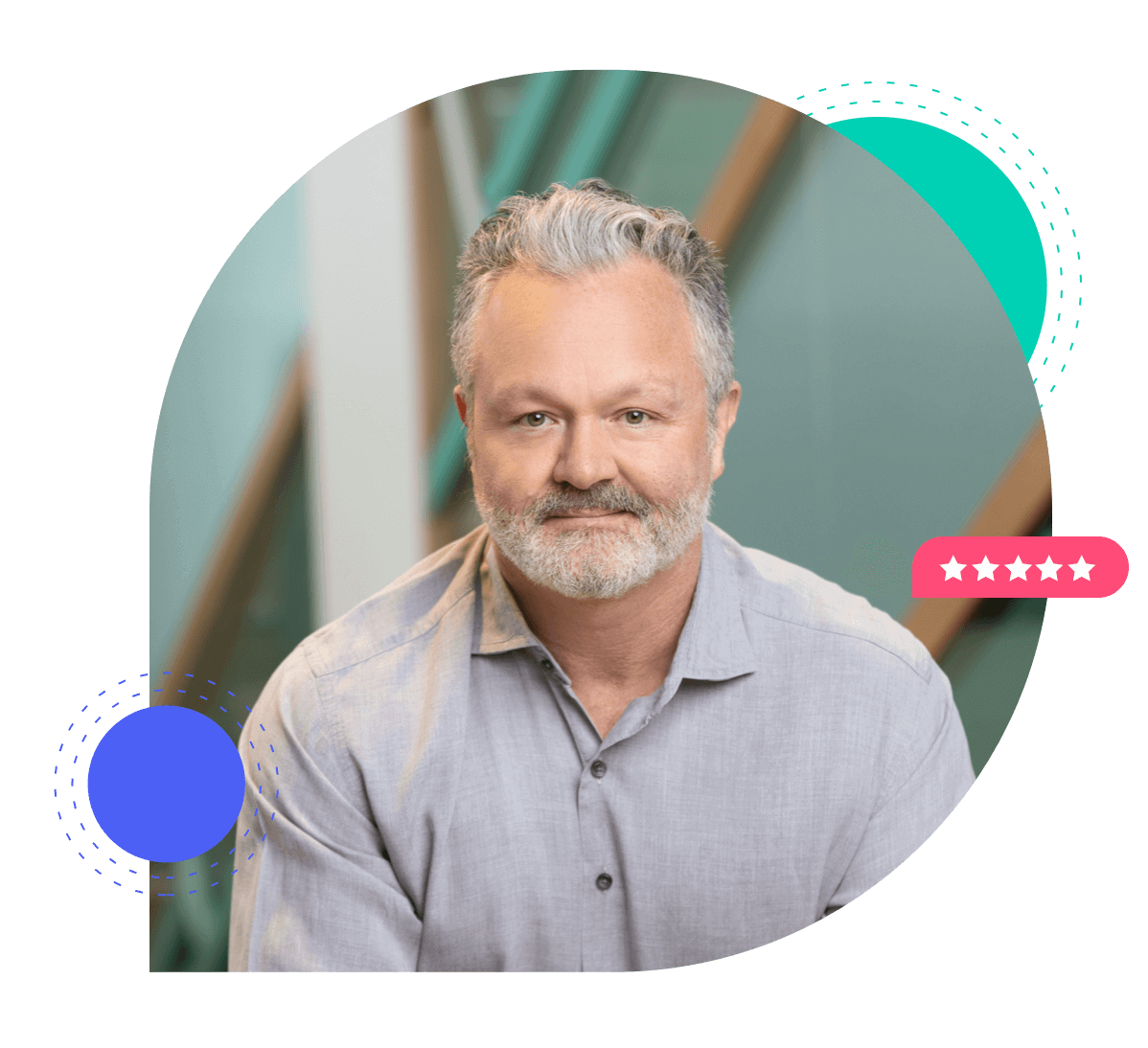 President & Chief Revenue Officer
Tom Addis
As President, Tom focuses on nurturing the teams, processes and methodologies to help further fuel Bazaarvoice's growth, whilst mentoring and fostering successful teams.
With over 30 years in the industry, Tom has a strong track record of successfully scaling teams and driving revenue growth across a number of large technology companies. Prior to Bazaarvoice, he spent the last 18 months at Kinetica as CEO, a streaming cloud data warehouse technology provider leveraged by some of the largest companies around the globe, where he was responsible for setting the company strategy and implementing global processes to drive continued growth. Previous to that, he also held senior positions at Box, ultimately as CRO, where for over seven years he helped to drive stellar revenue growth, whilst leading a team of over 1,000 across the sales, customer success, and channels and alliances functions, during which time the company went public. For nine years prior to that, he was part of the Core Leadership team at salesforce.com during consecutive years of exponential growth and a successful IPO.
Tom earned his undergraduate degree from UCLA.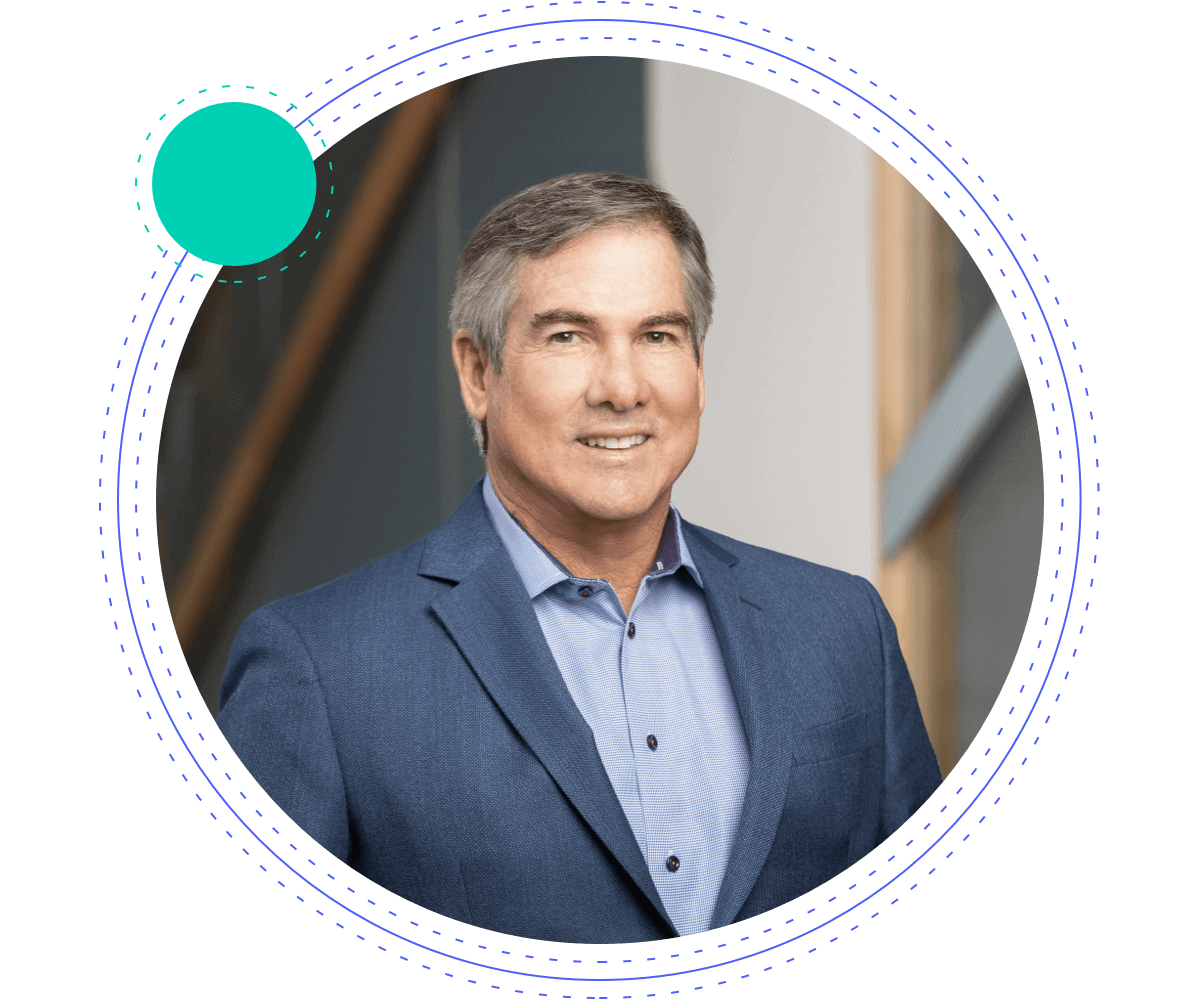 Chief People Officer
Gayle Wiley
Gayle is committed to helping us achieve extraordinary business success through our people.
It is often said that a company's greatest asset is its people. Bazaarvoice couldn't agree more! Gayle leads Bazaarvoice's People organization and takes great pride in being responsible for the attraction, development, and retention of our employees. She is passionate about helping employees reach their full potential and creating a company culture where employees are excited to come to Bazaarvoice every day.
At Bazaarvoice, we see our own success through our customers' outcomes. This is one of our company values. This is also true for the People function, whose customer is our employees. Gayle is dedicated to helping Baazarvoice employees be their best by ensuring the team has the support and development opportunities they need. This includes fostering an inclusive company culture where employees are engaged, challenged, and rewarded. Happy employees make for happy customers, which means we all succeed.
Prior to joining Bazaarvoice, Gayle's 25 years of experience include working with global technology and medical device companies. Most recently, she was the Chief People Officer at Lifesize, a cloud communications company offering video and contact center. Prior to Lifesize, Gayle was Senior Vice President of HR at Smith & Nephew (formerly ArthroCare Corporation). She also held senior HR leadership roles at Boston Scientific, IBM, Vignette, and Tivoli. Although varied in size, maturity, and culture, Gayle successfully guided these companies through tremendous change while ensuring both employee and customer interests remained front and center.
Gayle earned a Bachelors and Masters in Education from Henderson State University.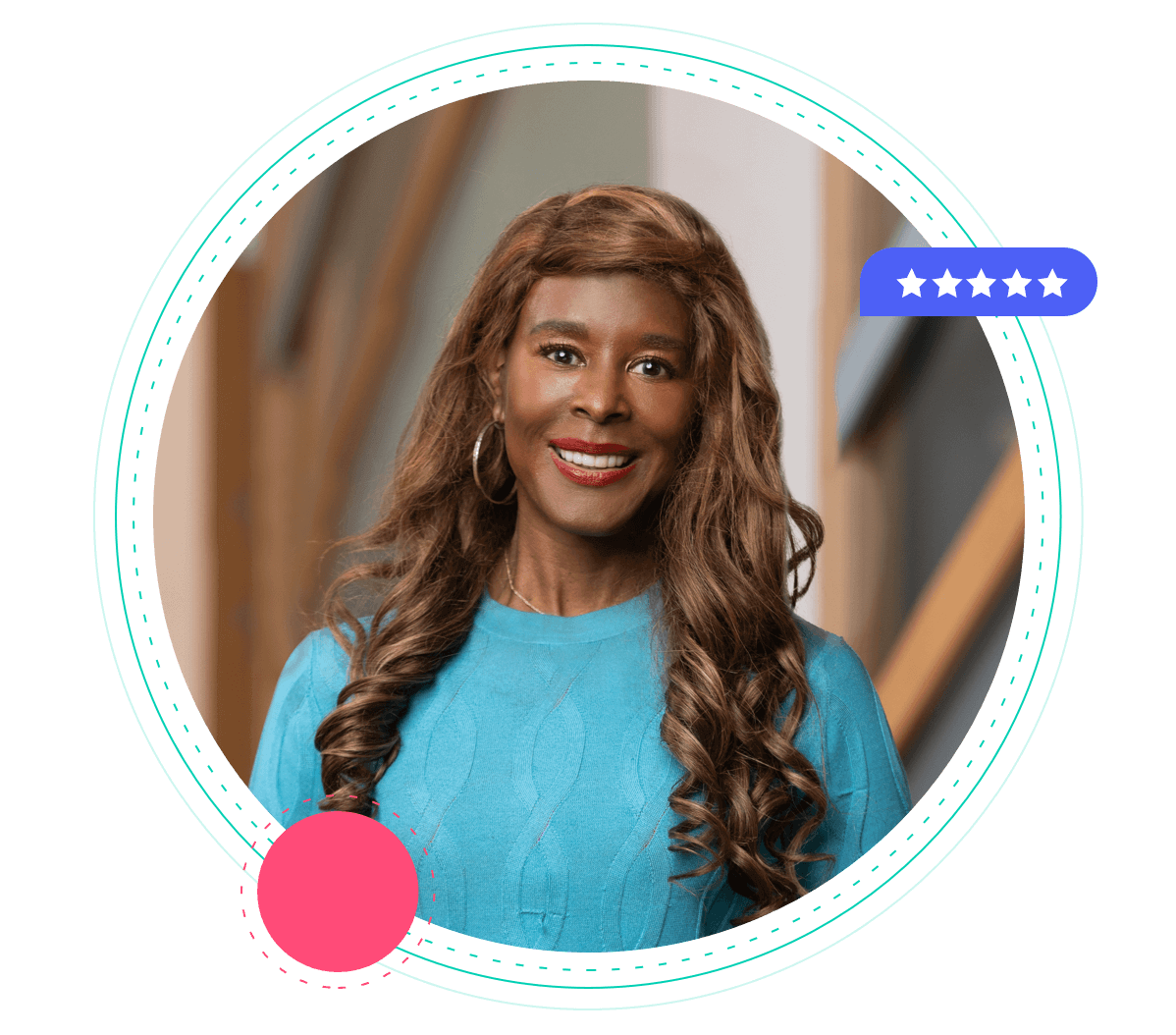 Chief Financial Officer
Ken Hashman
As Chief Financial Officer, Ken oversees the financial strategy, planning and analysis, operations and accounting for Bazaarvoice. Previously, Ken was the SVP of Finance — Controller & Program Management and was responsible for global controller functions, leading the organization's global Program Management team, and driving cross-functional process improvements.
Prior to joining Bazaarvoice, Ken served as the CFO at Younicos, a venture-backed startup in the clean tech industry. In this role, he had global financial responsibilities and helped raise over $50 million in venture capital. He also served as CFO and COO of Open Labs, Inc. where he raised $2 million in funding from investors and venture capitalists and significantly restructured and improved the company's manufacturing operations.
Ken also had a 17 year tenure at Dell, serving in a variety of general management and executive roles in professional services, operations, and finance. Ken holds a bachelor's degree in Business Administration from Creighton University and earned his CPA from the Texas Board of Certified Public Accountants in 1986.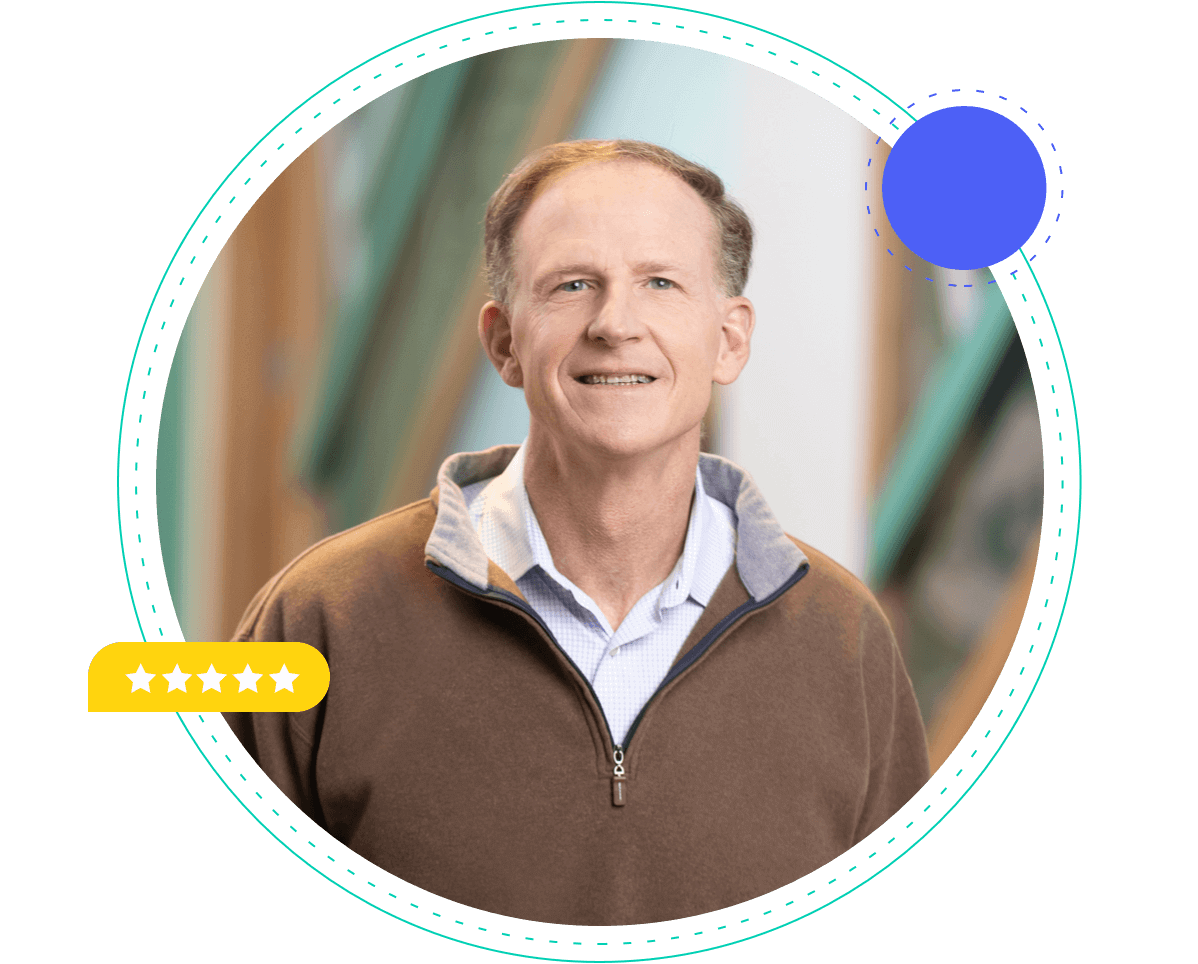 Chief Marketing Officer
Zarina Lam Stanford
As CMO of Bazaarvoice, Zarina leads with a customer-centric, insights-driven, and outcome-based approach to all aspects of marketing. A recognized growth catalyst, Zarina is passionate about design thinking, the art and science of being relevant, agile leadership, inclusion, and being purpose-driven.
Before joining Bazaarvoice, Zarina was Chief Communications & Marketing Officer of Rackspace Technology and held sales and marketing executive positions at IBM tenure at public and PE/VC portfolio firms including IBM, SAP, Syniti, and Rackspace Technology. A champion for diversity and inclusion and a global citizen, Zarina has in-depth hands-on experience in global and regional markets, including North America, Latin America, Europe, and Asia Pacific & Japan.
Zarina was recently named among the 2021 Outstanding 50 Asian Americans in Business by the Asian American Business Development Center (AABDC). She was also named Women of the Decade in Technology & Innovation at the Women Economic Forum in 2018.
Zarina is a Marketing Academy CMO Fellow, a Southern Methodist University MBA, and a graduate of the Asian Advanced Leadership Program at Stanford University's Graduate School of Business. She also holds a BA in Journalism from the University of North Texas.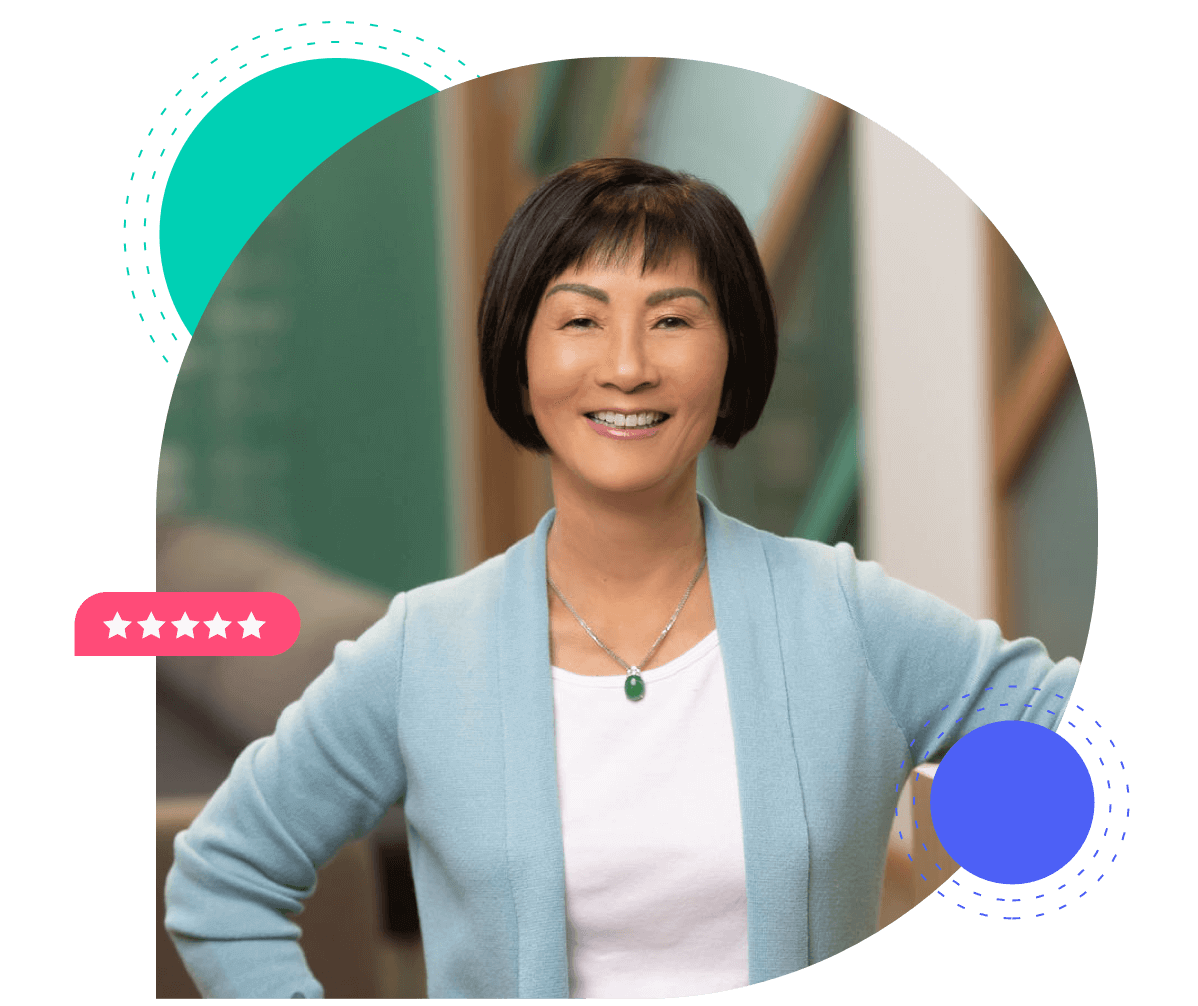 Chief Technology Officer
Colin Bodell
As CTO, Bodell will be responsible for accelerating global technological innovation in support of Bazaarvoice's ambitious growth goals.
Bodell has more than 37 years of experience in the technology industry. He has been especially focused on hyper-growth tech organizations and growing their platforms at scale. Prior to joining Bazaarvoice, Bodell was a Vice President of Engineering at Shopify, working to scale their Shopify Plus platform and business, and delivering sophisticated solutions to Shopify's largest merchants. During his tenure Shopify grew to $175 billion in GMV.
He has also previously served as CTO at multiple organizations, including Groupon, American Eagle Outfitters, and Time Inc. He also held several VP positions at Amazon over his eight year tenure. While there, he led the Amazon website platform to scale the business from $8 billion in GMV to over $200 billion.
A champion of diversity and inclusion, Bodell sits on the Board of Trustees of anitab.org, and the board of directors of the National Center for Women in Technology (NCWIT). He is an advisor to several pre-IPO companies. Bodell has been awarded 11 patents by the USPTO.
Colin earned his undergraduate degree in computer science from Coventry University.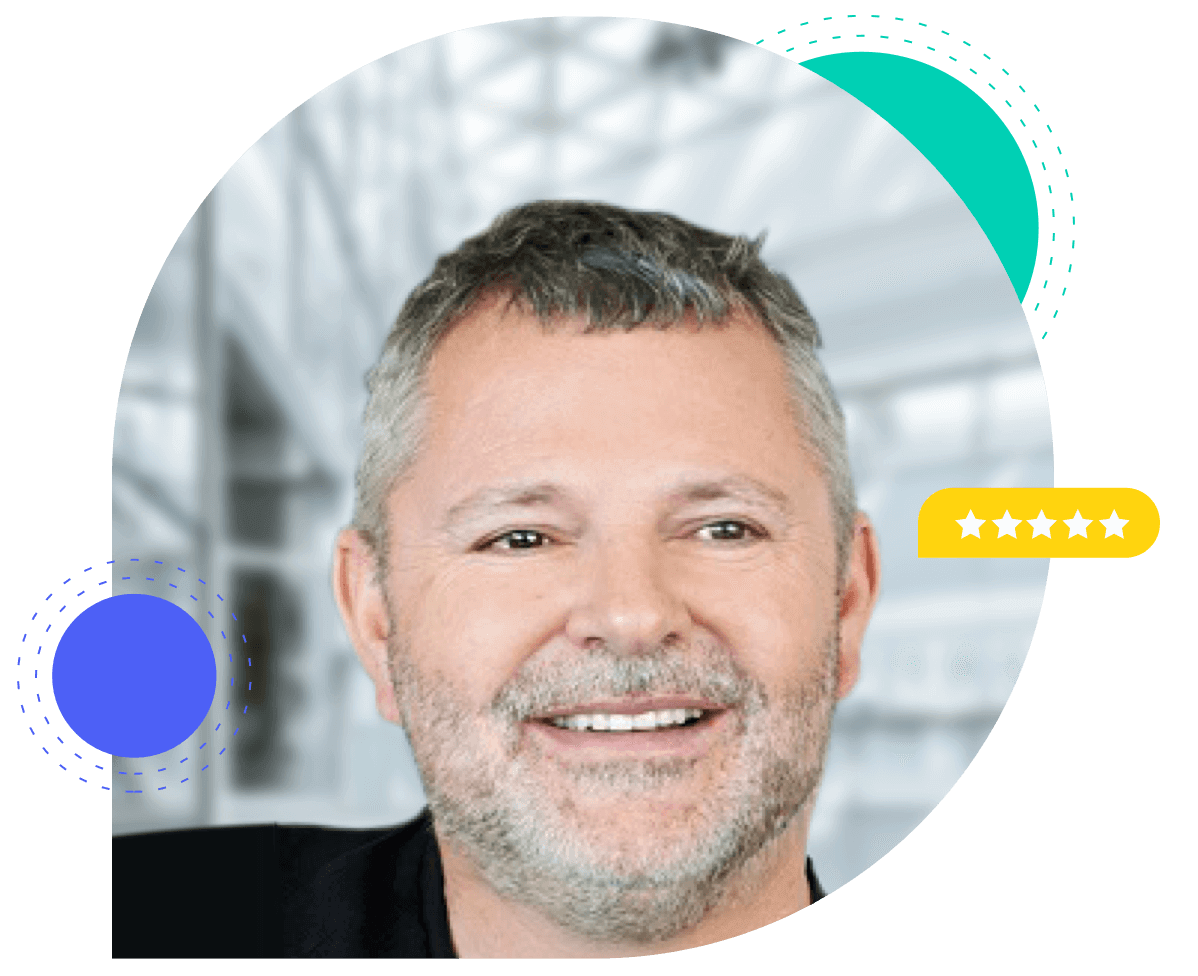 Senior Vice President, Product
Marissa Jones
As Senior Vice President, Product, Marissa leads Bazaarvoice's product organization focusing on product management, UX, and product marketing.
With over 15 years in the technology industry, Marissa has a wide range of global experience, pertaining to product management and go-to-market execution. Marissa has been with Bazaarvoice for nine years, during which she has held various roles on the product team. Most recently, she served as the leader for the Consumer Experience and Content Generation portfolios. She led the successful product-integration of Bazaarvoice's Curalate acquisition, and drove the launch of the company's visual distribution offering. Previously, she served as the leader over the business' client tools and platform portfolios, along with product operations.
Prior to Bazaarvoice, Marissa spent almost five years with Microsoft. She served as the product management lead for launching infrastructure-as-a-service on Windows Azure, and helped manage product launches while measuring global success of Microsoft's web platform. Prior to that, she spent just under two years at Accenture as a consultant for clients in the communications and technology industries.
Marissa earned her undergraduate degree from the Robert D. Clark Honors College at the University of Oregon, holding a Bachelor of Science with a double major in Business (Accounting) and Journalism (Advertising).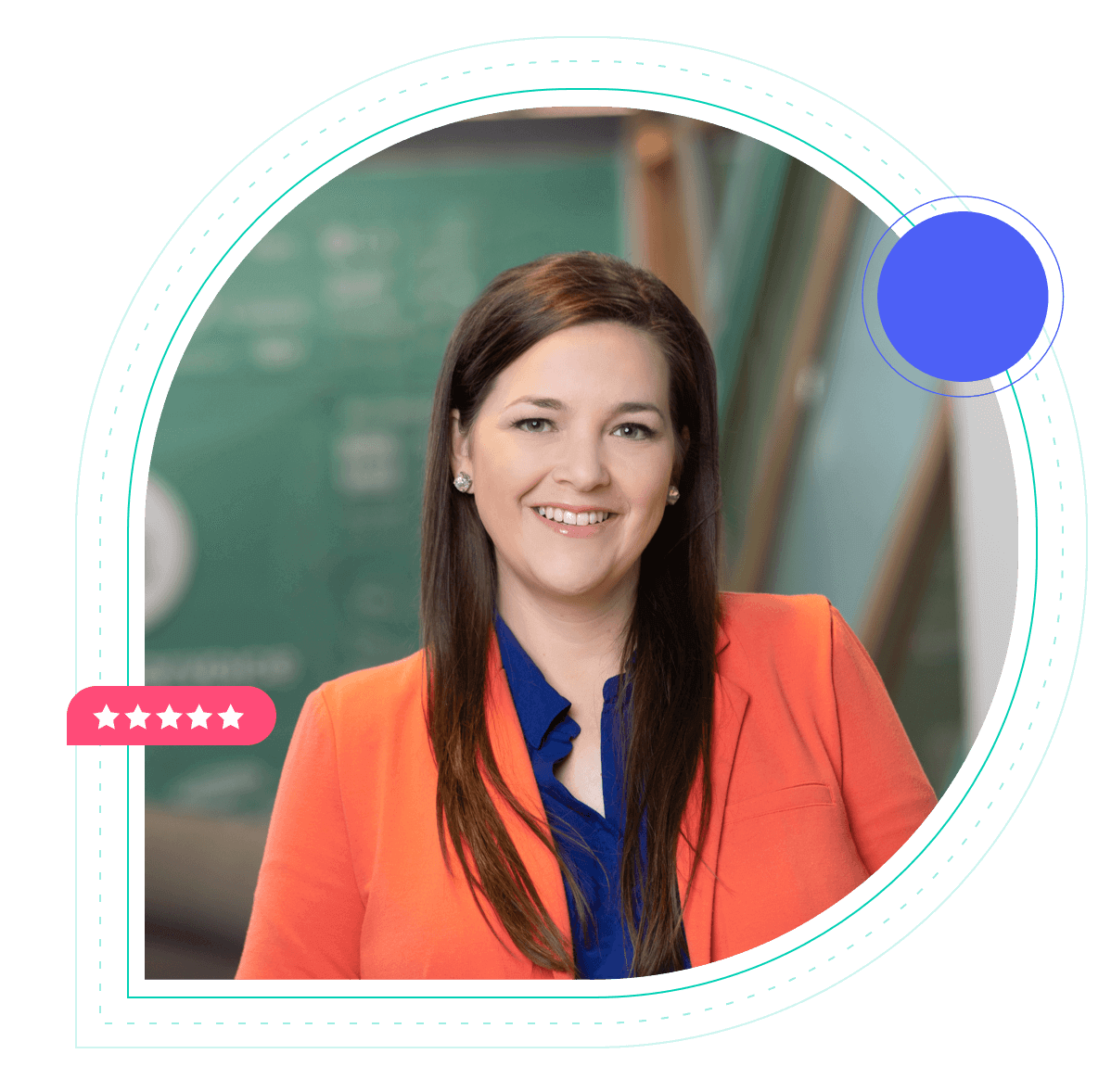 General Manager, Influenster
Colby Smith
As General Manager, Colby oversees the Influenster community and content acquisition services for Bazaarvoice.
With over 15 years of experience operating media divisions and digital properties, Colby has a track record of launching profitable enterprises, building brands, and growing audiences. He spent the past nine years at Disney, most recently as Senior Vice President and General Manager. In this position, Colby led the digital and streaming charge for the brands of Walt Disney Television, which include the ABC network, Good Morning America, FiveThirtyEight, Marvel, and Disney Channel. Prior to that, he served as Senior Executive Producer with CBS Television, overseeing five hours of live daily television coverage for a local affiliate. Colby's career began in Silicon Valley as "Employee #12" at (then startup) IntApp, which provides cloud-based solutions for professional and financial services.
Colby earned his MBA from UCLA Anderson and his undergraduate degree in Economics from Stanford University.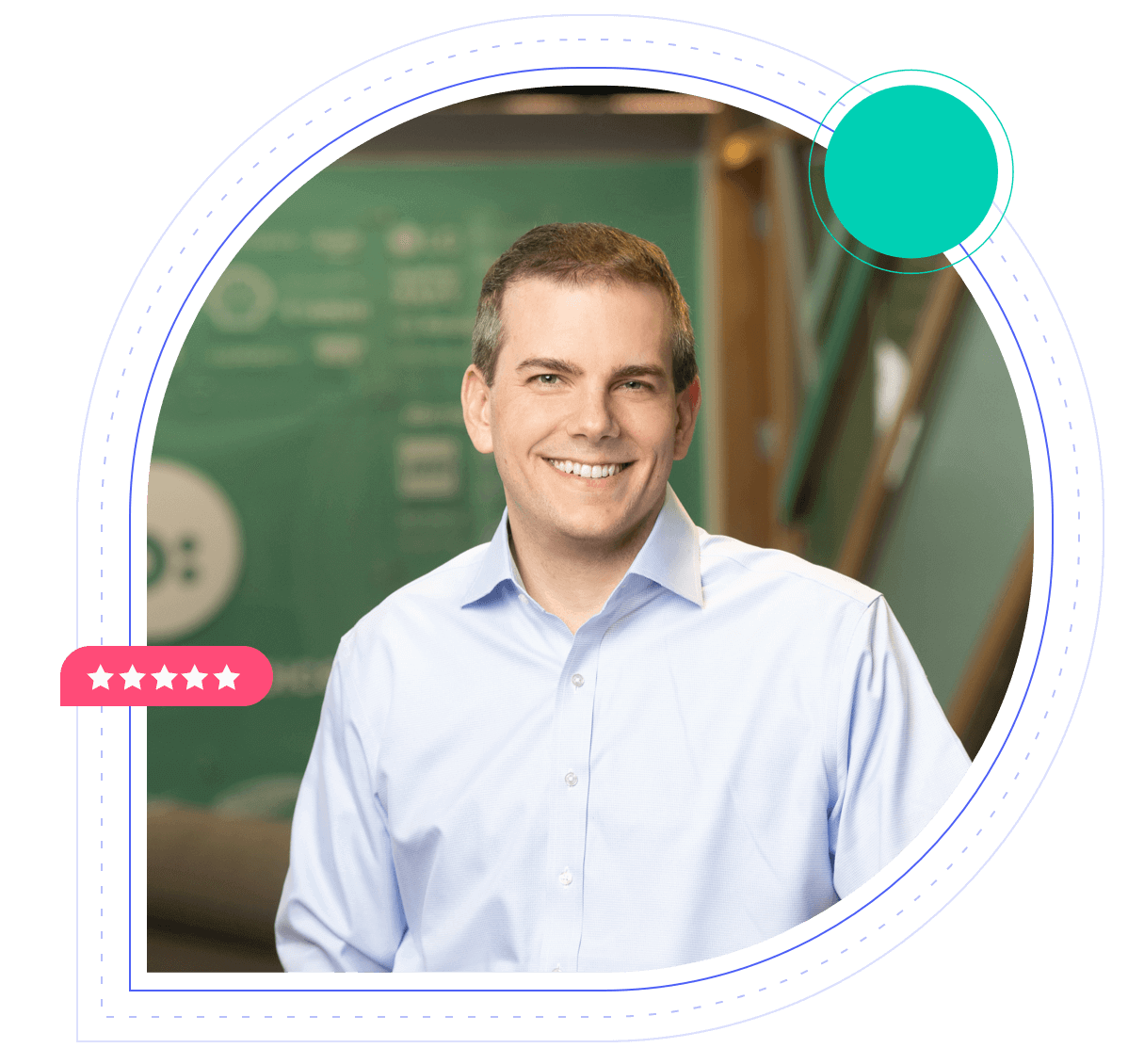 Senior Vice President, General Counsel & Chief Compliance Officer
Gracie Renbarger
As Senior Vice President, General Counsel & Compliance Officer, Gracie leads the global legal team in managing the company's legal affairs worldwide. She also manages the company's global ethics and compliance program. Gracie originally joined Bazaarvoice in 2015 as Chief Ethics & Compliance Officer, managing the company's ethics and compliance program and providing administrative oversight of the internal audit function.
Gracie also had a 13-year tenure at Dell, serving in a variety leadership positions, including SVP of the litigation, employment law, government relations, and ethics and compliance functions. Gracie has also served as a lecturer and adjunct professor at the University of Texas where she taught courses on business law, ethics, government relations, corporate compliance, and corporate social responsibility. She started her legal career in private law practice and was a partner in the Austin Office of Hughes & Luce (now K&L Gates) before joining the in-house legal team at Dell. She received her undergraduate and law degrees from the University of Texas at Austin.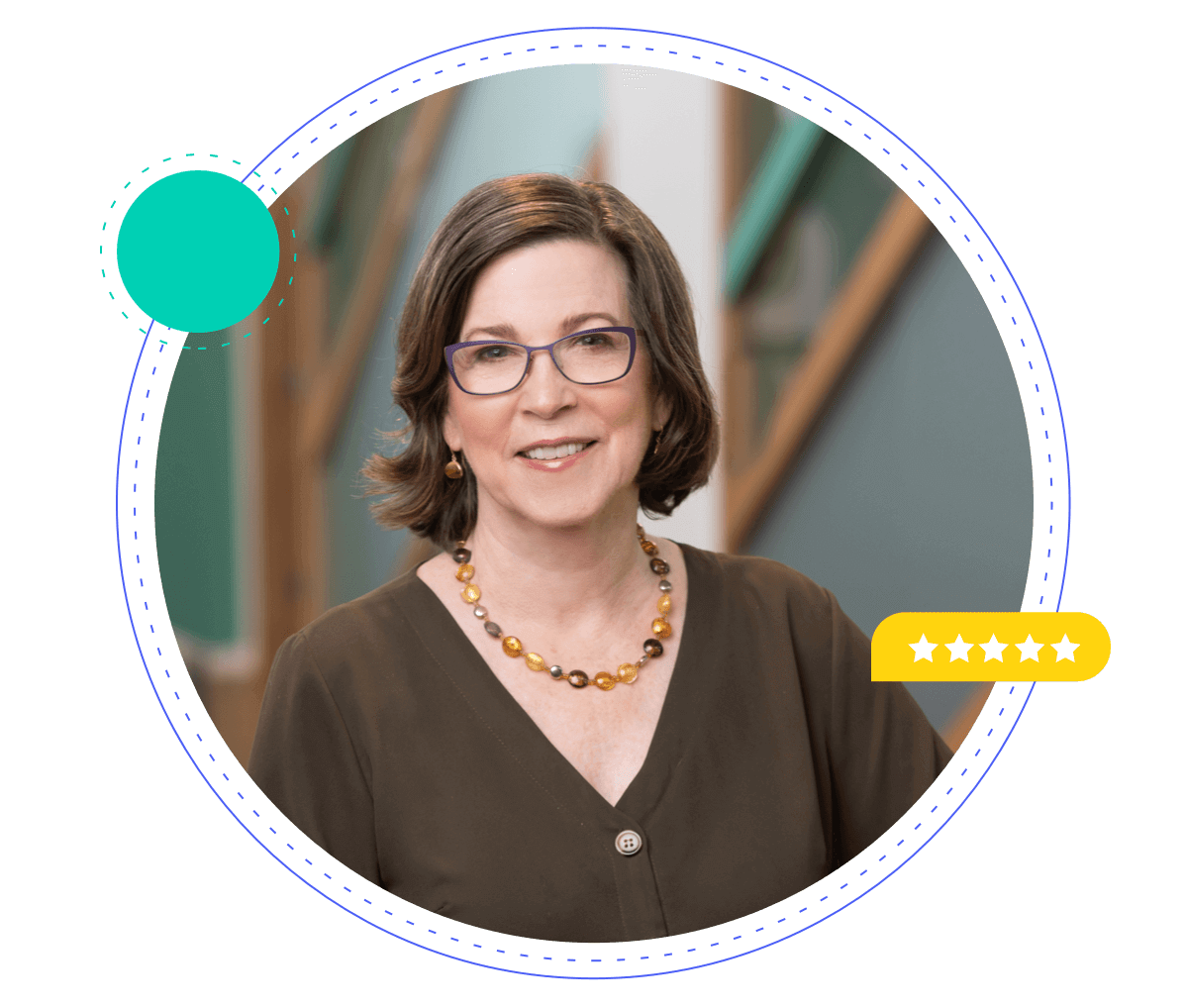 Chief Customer Evangelist
Doug Straton
As Chief Customer Evangelist, Doug engages with and consults for brand and retailer leadership on maximizing business value through digital.
Doug is a passionate builder of businesses, within enterprises or true start-ups. Doug has deep general management, marketing, sales, and strategy experience across all major global markets, in multiple categories such as personal care, food, refreshment and luxury. Before joining Bazaarvoice, he served as Chief Digital Officer of The Hershey Company, responsible for the general management and development of the digital business, including marketing, sales category management, product development, insights and enterprise-wide digital transformation. Prior to that, he held several titles at Unilever including VP of Digital, E-commerce, Omnichannel, and Data, as well as Head of Global E-Commerce Strategy and Innovation.
Additionally, Doug is a strategic advisor to Nectar (media buying), Digital Commerce Global ("DCG", benchmarking and consulting) and is a CDO board member of the Mobile Marketing Association (MMA). He is an active speaker in academia (Wharton, NYU, Penn State), trade and industry (NRF, FMI, ShopTalk). He is also a frequent contributor to Business Insider, USA Today, MarketWatch and many other publications.
Doug lives in Woodstock, NY, with his wife of twenty years, a teenage son, and one crazy bulldog.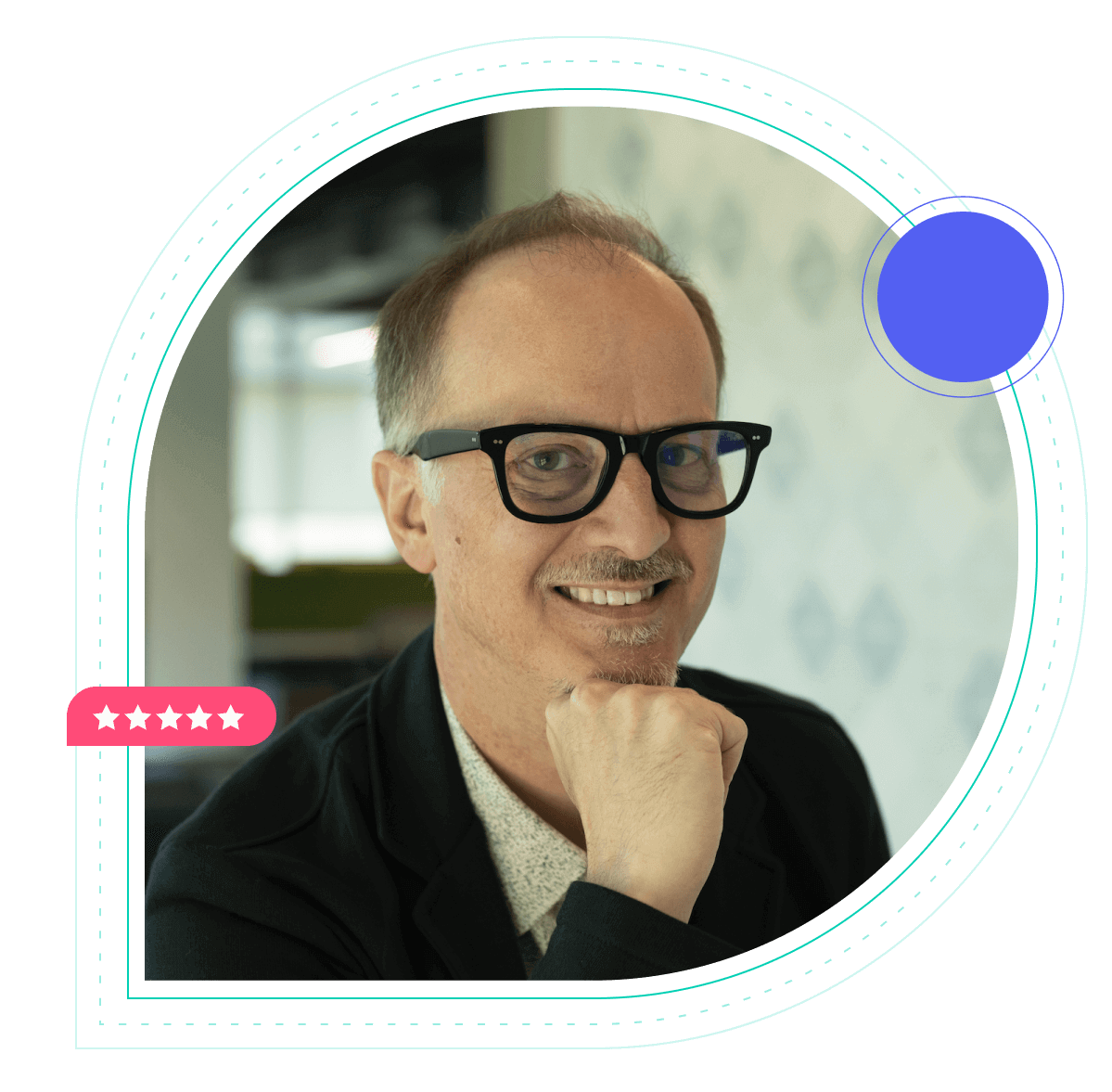 Executive Vice President, Corporate Development
Chris Nuttall
With over 20 years of strategy and corporate development experience, Chris is a leader in digital growth strategy, technology M&A, strategic partnerships and investments across consumer, retail/e-commerce, marketing and advertising, media and other verticals. His leadership experience spans the whole spectrum of strategy, transaction and post-deal integration. As EVP of Corporate Development, Chris focuses on accelerating Bazaarvoice's global growth through strategic M&A and partnerships.
Prior to joining Bazaarvoice, Chris was SVP, Corporate Development at Simpli.fi, a leader in digital programmatic advertising and agency workflow software. Chris sourced and executed multiple M&A transactions resulting in increased customer scale, the acquisition of leading SaaS and Adtech products and new team capabilities resulting in accelerated growth.
Earlier in his career, Chris was VP, Corporate Development at Qurate Retail Group and QVC, focused on driving transformational growth, including acquiring leading e-commerce, v-commerce and retail brands such as Zulily, HSN and Cornerstone Brands (Ballard Designs, Frontgate, Garnet Hill and Grandin Road).
Chris is also a seasoned global executive, having led international market development strategy and M&A and strategic partnership opportunities in Canada, Latin America, EMEA and Asia Pacific. Chris has been recognized as a leader by the M&A Advisor as a member of its Out in Front Task Force.
Chris completed his MBA at the University of California, Berkeley and earned BA (Hons) and MA degrees from the University of Cambridge. He lives with his wife and family in the Dallas Fort Worth area.