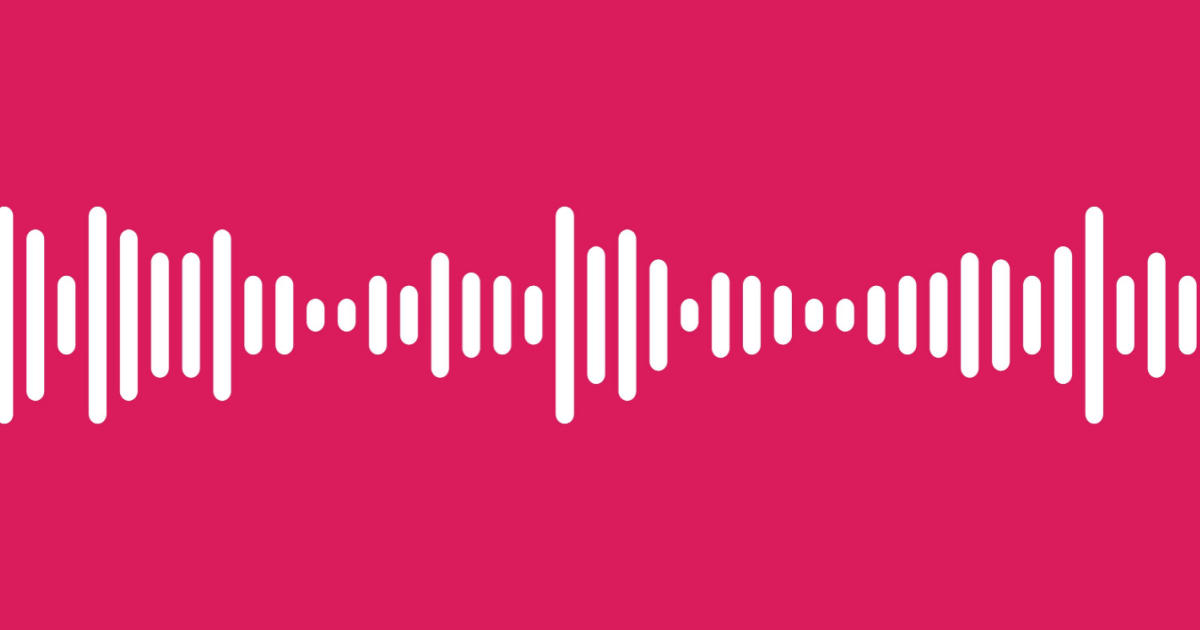 Why does browsing audio trends or trying to find the latest trending sounds matter? Well we've all been there — horizontal on the couch, munching on a seemingly-endless supply of snacks, while browsing social media when we happen upon a video about a three-sided toothbrush and decide that we've been brushing our teeth wrong for years.
We question something we've used for years in less than 10 seconds. But why? How did that happen?
An engaging video with a trending audio or sound behind it is how Ultasmile, a three-sided toothbrush brand, has garnered more than 10 million likes on TikTok. A company not necessarily bound for immediate TikTok fame, their technique proves that what works on social doesn't necessarily have to do with how large or well-known a brand is.
Instead, it's about taking advantage of the trends, which includes discovering and using engaging audio with your video content.
Why is using audio trends important?
COVID-19 helped spur the meteoric rise of short-form video. Video-based social platforms arrived at a time when people were seeking human connection and community all the more. Entertaining TikTok dances, funny voiceover videos, and long monologues about various topics kept people's social batteries filled and satisfied.
Video has stayed on top ever since, leading the pack in 2022 and into 2023. But, this doesn't mean each and every video will have success. As more and more people post and consume videos, the market becomes increasingly saturated. Brands have to work harder than ever before to capture their audience's attention, which is where audio trends come in.
According to TikTok's own study in 2022, "if a brand's TikTok video features a song that is popular on the platform, 68% of users say they remember the brand better and 62% say they're more curious to learn about the brand."
And this matters, because in our survey of 10,000 global shoppers, 97% of respondents said they've purchased something through social media. And in a separate survey of 7,000 global shoppers, 69% of respondents reported that they've been inspired by social media to make a purchase through another channel. Using audio trends on social isn't just a quirky nice to have.
An on-brand piece of content, paired with a hit song or amusing voiceover, has the potential to reach millions of people, and drive product sales. Just ask Ultasmile.
How to find trending audio on Instagram
There's a few key ways to find trending audio on Instagram, which is particularly beneficial for Reels.
1. Follow the arrows
Firstly, Instagram itself will place an upward trending arrow next to the name of a sound performing well. Although Instagram hasn't defined exactly what constitutes a sound as trending, you can assume momentum and interaction have a lot to do with it. While scrolling, it's likely you'll come across this arrow various times and will instinctively know what audio trend to jump on.
Also, once you tap on that audio, you can see where the sound originates from, the number of Reels that have been made with it, and all the videos that have used it.
2. Follow the creators
The @creators account on Instagram, which is run by Instagram themselves, is well worth a follow, for finding trending audio. Every Friday, they post on their stories the top Reels trends for creators. This could spark lots of inspiration and help your brand stay up-to-date with little effort on your side.
3. Cross-reference TikTok
Lastly, Reels and TikTok often share audio trends because they share similar content, audiences, and engagement. What does well on TikTok generally does well on Instagram. It's worthwhile for you to keep connected to that social platform in order to discover popular sounds, too.
Above, Influenster livens up an otherwise mundane video by including a trending audio on Instagram Reels.
How to find trending sounds on TikTok
Audio trends are a huge aspect of TikTok, with hit songs (both new and old) going viral all the time. Here's how to find trending sounds of your own.
1. TikTok Creative Center
The TikTok Creative Center has a wealth of knowledge for brands, especially relating to popular songs, creators, hashtags, and videos. These metrics allow you to make better, more intentional content in three easy steps:
Go to the trending page on the Creative Center
Click on sounds
Browse through both popular and breakout songs
Other filters also allow you to sift through content based on region, time frame, and more. However, make note that this list doesn't include user-generated sounds.
2. TikTok search bar
Another place to discover trending sounds is on TikTok itself. In the search bar, useful searches to scour include:
"Viral sounds"
"Trending sounds"
"Popular songs"
Tap see more and explore the audio list. If you click on a sound, similar to Instagram Reels, the number of videos using this sound will be listed, alongside all those videos.
It's also valuable to explore videos with the hashtag #trendingsounds because creators will often sort through those themselves and give recommendations based on the information they gathered. The TikTok search feature is a great place to source inspiration for your brand.
3. Tokboard section title
Finally, Tokboard produces weekly lists of trending TikTok sounds. They provide other metrics on the sound, such as views, number of popular videos it has, and the sound's creator. This list does include user-generated sounds, unlike TikTok's Creative Center list. So, if you want to see how certain original sounds stack up against hit songs, this list will be your go-to.
How to use audio trends in your video content
Both Instagram and TikTok have streamlined the process of saving and incorporating trending sounds to your content.
On Instagram, when you find a sound you enjoy, tap on the music icon and you'll be taken to that specific audio, where you'll have the option to bookmark it. All your saved sounds will then appear in the saved tab on your Instagram. When you finally want to create or upload a video with sound, simply click the audio and select use audio.
TikTok has a similar workflow when saving and using trending sounds. You can also bookmark or save sounds on TikTok, and they'll appear in a folder on your personal page under sounds. From there, you can both preview the sound and click use this sound when you're either ready to film or want to upload a pre-existing video.
TikTok and Instagram make creating content seamless, and that includes adding entertaining sounds, music, or funny voices over the video. There's no excuse not to hop on the trends and level up your brand's social media marketing.
How to master audio strategy in your video content
Just because a video includes the latest audio trends, it doesn't mean it will suddenly skyrocket in popularity. The algorithms would never make it that easy! There's a few things at play when understanding and perfecting your trending audio strategy to bear in mind.
Authenticity rules
Authenticity matters in all aspects of commerce. But consumers especially care about authenticity more than ever before on social media. It's not enough to hop on a trend and pray it works. You need to think about how it aligns with your brand messaging or values.
Consumers can tell when little thought goes into content, so make sure the video and audio is relevant to your overall social media strategy. Originality goes a long way when building a good rapport with your community.
For example, Duolingo makes great use of the funny "kid snapping" sound to describe people knowing and switching languages when speaking.
Remember — it's not all about just the sound or video, and instead, about how they work harmoniously together.
Organization is key
Organization is everything. Social media trends, especially on TikTok come and go quicker than you can say "trending audio." Take advantage of a sound or song almost immediately after you see it garnering attention. The "saved" folders in Instagram and TikTok will help you keep track of what videos you have and have not created.
Then you can use analytics to determine how successful it was (more on that to follow).
Study up
Studying rallying themes on social media also helps. For example, voiceovers might be the "it" thing for three months. Then, long form monologues or instructional videos might replace them. The social media world is constantly evolving so noticing when a general shift happens can help drive views and clicks on your various platforms.
Ryanair has taken TikTok by storm in the past year, and the above post is no different. Here, they include a sound from the movie, "The Devil Wears Prada" to promote flying Ryanair.
Measure your trending audio analytics
The best way to get started with trending audio is to do just that: get started. Start playing around with different audio and sounds on your Instagram Reels and TikToks to see what resonates. Once you've posted a few, what really counts is analyzing your metrics.
Measuring success with social analytics tools provides you with indisputable data about what is and isn't working on your social channels. There's no arguing the cold, hard data, so put them to use. That way you know how to improve your social strategy going forward. The more you analyze, the more metrics you'll have, the more you'll know what consumers are enjoying.
The right social publishing tool, like Bazaarvoice 👀, provides not only the ability to schedule Instagram Reels and TikTok videos, but also easily analyze the performance of that content and show you why your content is (or isn't) so great.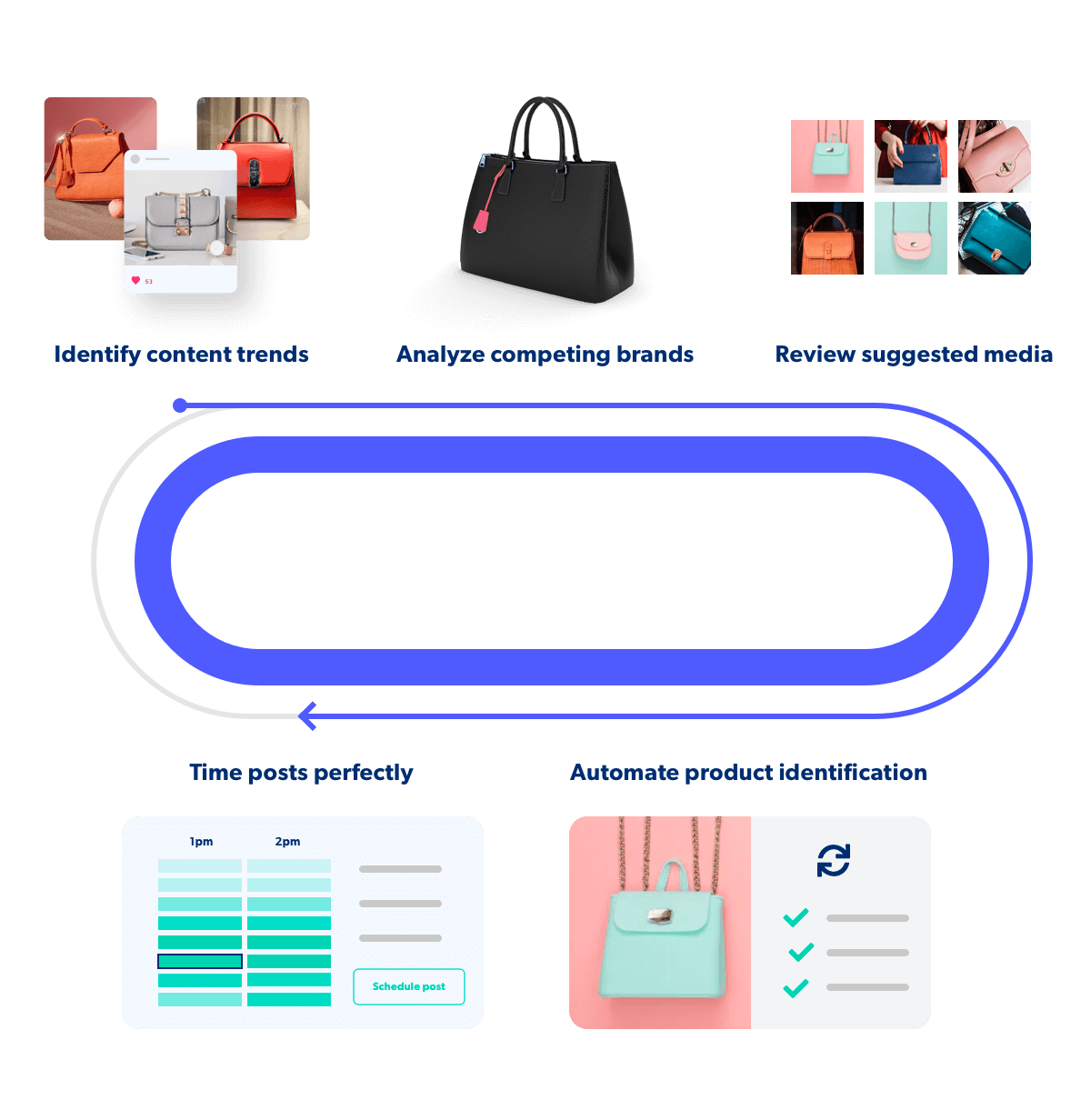 Give your brand a voice with audio trends
In a world where people genuinely enjoy ridiculous voiceovers and hearing songs from their youth become popular again, it should be obvious that social content doesn't have to be serious. Instead, look at it as an extension of your brand, a voice you can give to your products that otherwise might not be there.
Audio trends are how you make your brand go viral and appear in peoples feeds. Which, if you look at how shoppers use social media for product discovery and purchase, will work wonders for your bottom line.
54% of shoppers would buy a product on social media if they could click the post and get product info directly there. Lure consumers in with viral audio trends. Convert them into buyers by making posts shoppable. Bazaarvoice Social Commerce can help you with both. Learn more about it here.