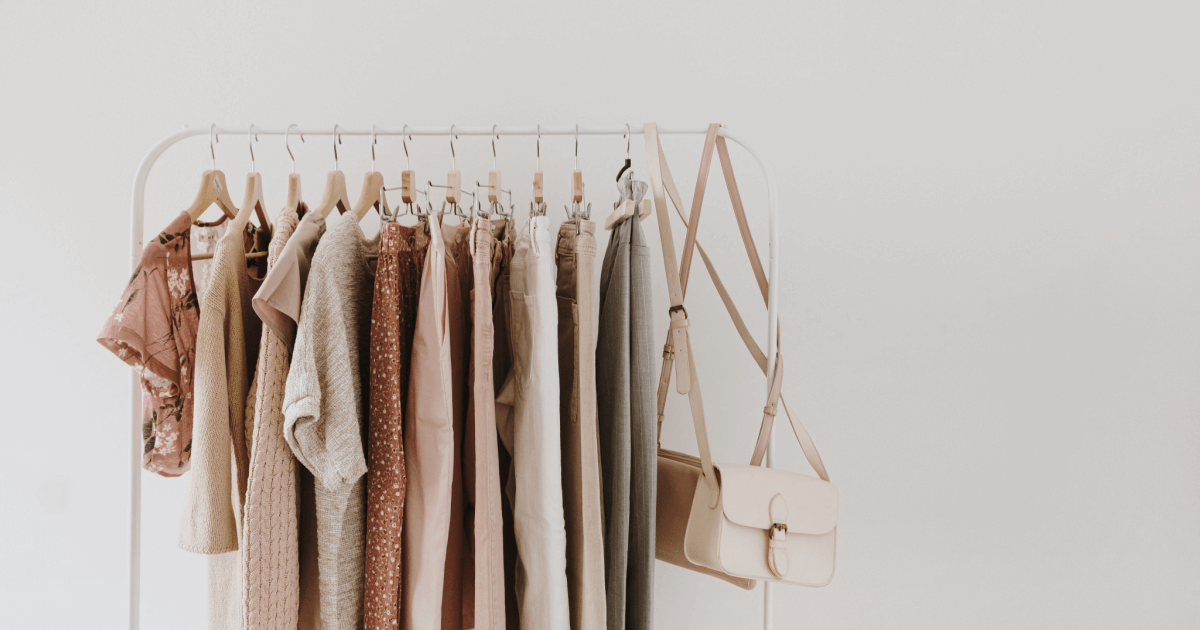 As if out of nowhere, private label brands went from "I'm buying that because I have to" all the way to "I'm buying that because I want to." Is it their great value? Variety of options? The new private label branding style? All of the above? Using some of the best private label brands examples, you're about to find out. 👀
Read on to learn why now's the time to establish your own private label brand, and how to do it well.
Chapters:
---
---
There was a time when certain people scoffed at "generic" or "off-brand" products. These more affordable, store-brand items had an inferior reputation that some perceived as low class and low quality. Well, now, the joke's on the haters because these private label brands are increasingly sought after, especially in economic recessions.
In the first quarter of 2022, the Private Label Manufacturers Association (PLMA) reported that private label sales increased by 6.5%, compared to a 5.2% increase in national brand sales. Major retailers like Target, Sephora, and Walmart invest in the development and marketing of their private label products with great success.
The retailers that push the limits of their private label brands will be the ones that continue to elevate their status and change the generic stereotype. To do that, you'll need to focus on branding, e-commerce, value, and quality. Discover what your retail business stands to gain from offering store brands and how to develop a winning strategy.
What are private label brands?
Private label brands, also known as store brands, are owned by retailers and sold along with other brands in their product catalog. The retailer may be the sole developer of the brand and its products, or it may come from a third-party wholesale partner. Some well-known private label brands include 365 by Whole Foods Market, Amazon Basics, and a ton of Target brands. 
The private label branding opportunity
The newfound interest in private label brands directly correlates with a struggling economy, plus an influx of higher-quality products and options. When the market took a hit from the pandemic and inflation, private labels prevailed. So, it makes sense that value and selection are the top two reasons why U.S. consumers choose private labels over national brands.
The growth of store brands in 2022 comes off the heels of the previous year's smaller — and unexpected — revenue increase of 1%. This steady growth is seen across a range of different product categories. Bazaarvoice's own private label sales report found that grocery is the most popular category, followed by home goods and apparel.
In the eight largest retail and consumer-packaged goods (CPG) categories reviewed by PLMA and IRI, private label sales grew in six, including refrigerated, general merchandise, health, frozen, produce, and beverages. On top of this, a private label masterclass delivered at the 2022 Bazaarvoice Summit revealed that:
90% of consumers currently purchase store-brand products
50% have purchased more in recent months
Leading retailers are leaning into the private label apparel category specifically and partnering with luxury designers, like Walmart's collaboration with Brandon Maxwell.
Besides a thriving private label branding market, there's other business benefits for retailers who offer store brands. Some top advantages include:
Product ownership: In addition to literally owning private label products, retailers also have control over the product design, materials or ingredients, and other manufacturing details.
Higher profit margins: Because retailers own their private label brands, they don't have extra supply chain fees or higher cost of products from a national brand. This makes their product costs lower, allowing a bigger profit margin while still offering competitive pricing.
Branding: Just as it owns the product design, the retailer also has creative control over the private label branding, from the aesthetics to the voice and promotion.
How to create a thriving private label brand in 6 steps
Now that you know the potential of private labels, find out how you can breathe new life into your owned brands, or successfully launch new ones, with the following tactics.
1. Build a strong retail brand identity
To have a thriving private label brand, first, you need to have a strong overall retail brand. When you earn brand loyalty and the positive public perception that comes with it, consumers will naturally trust and gravitate to your owned brands. In a survey of U.S. consumers, 66% said that, in general, if they already like a retailer, they'll assume they also have good private label products.
So, how do you build brand trust and loyalty to attract customers to your private label products? Some essential methods include:
Appealing to your target audience's values and interests
Providing great customer service
Offering deals and discounts
But, of course, these community-building efforts will only work if your products are unique, valuable, and serve customers' needs. Our own research validates this approach, given that the top two reasons shoppers gave for selecting private label products are that they love them and they are well-priced.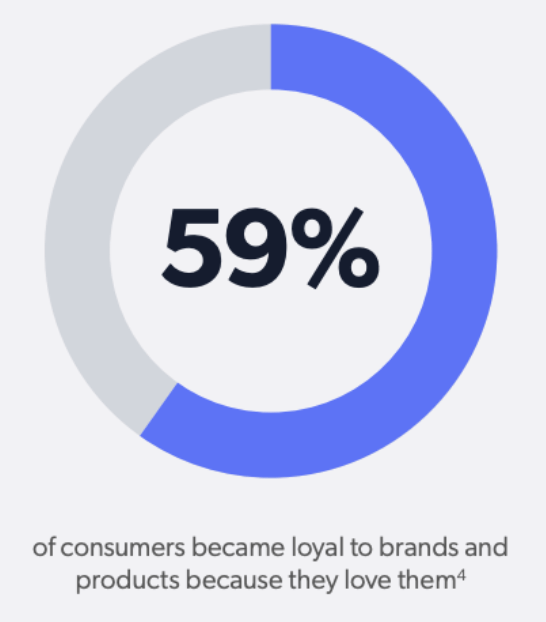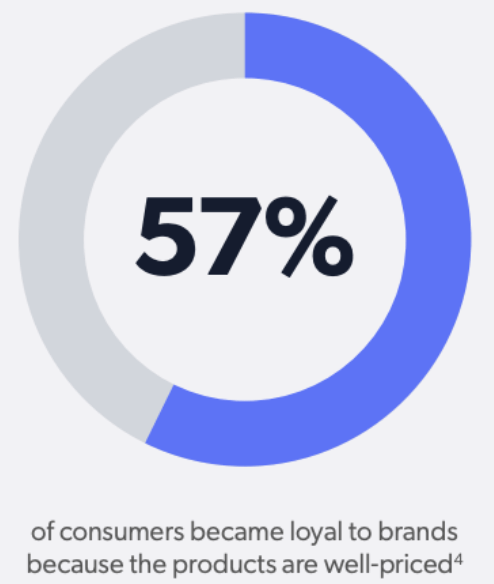 With the right practices in place, your customers will come for your retail experience and stay for your private label brands, creating a sustainable cycle that propels your business forward.
2. Devise a smart product strategy
Once you have a solid foundation for your retail brand, you can begin to develop your own private label products. Your products need to meet the essential criteria to hook shoppers from the beginning and keep them coming back for more. To make your store brand the preferred alternative to the national name brands, make sure its value proposition is unique.
a) Develop your concept(s)
The formula for creating your store brand concepts is simple. Find the gaps in your inventory selection — what missing products could fulfill a customer need, price point, or variety? That white space will determine what and how many private label products to develop. This will guide your entire product strategy. The process could look something like the following steps:
Start by sorting your target customers into different segments and define the needs of each one
Research the price points and product features that make sense for each industry category
Research your competitors' products in each category
With those insights, analyze your current product catalog to find what's missing
Determine what alternative products your retail business can produce at a lower cost but that are equal to or better quality than the name-brand options
If your business is new to private label products, you might want to start small with one to a few options within your bigger product categories to test the performance. Once you've decided which products to pursue, define the guidelines for your supplier and company stakeholders to follow.
This will ensure that your costs are accurate to fit your price point and profit margin — and that the materials used, functionality, and quality all meet expectations.
b) Pricing and variety
Since value is the top consumer driver of store brand sales, the key is to offer a price that is lower than the competition while maintaining your target profit margin. Identify the leading competitors in your store-brand product categories to base your pricing and quality criteria.
In addition to pricing, variety is a key component of your product strategy. What flavors, pack sizes, format sizes, and other differentiators can you offer in each category? Use an internal system to keep track of your pricing and variety architecture so you can gradually fill in gaps with your store brand offerings.
c) Packaging
Early store-brand packaging strived to mimic the presentation of its national brand rivals. But now, the industry leaders are aiming to stand out rather than blend in. Packaging plays a huge role in purchase decisions, so this is an important area to focus on. The design should ideally be distinct and include the unique and attractive features of the product, whether that's easy functionality, sustainable ingredients, or something else.
For example, the packaging for retailer ShopRite's store brand, Bowl & Basket, stands on its own with a prominent font, clean design, striking product photography, and a pleasant and soft color palette. It has a simple and clear product description that draws the consumer in.
d) Innovation
The best way to generate interest in your private label brand and be a progressive outlier in the space is to consistently innovate. To pull this off, you need to leverage your store brand as the solution to your customer's wants and needs. In an analysis of leading private label brand retailers, 43% of their owned products are "value-added lifestyle items." This is a niche to focus on that will lead to innovation, like Trader Joe's iconic Everything But the Bagel seasoning.
Sourcing is another point of leverage for innovation. For example, locally sourced ingredients that benefit underserved communities can help your products stand out and satisfy consumer preferences.
3. Collect authentic reviews of private label products
Product reviews are one of the most effective ways to win consumers' trust. According to the 2022 Bazaarvoice Summit, 94% of shoppers report needing at least 10 reviews to "consider the product credible." Furthermore, the recency of reviews is a top decision-making factor for 85% of shoppers. So, you need to actively source reviews to grow your volume and keep them up to date.
Luckily, there's a variety of different ways you can generate authentic reviews. Just ask your customers!
Ratings and reviews don't just have a huge impact on e-commerce but on in-store sales, too, based on the 40% of shoppers who claim to read online reviews before buying offline. Helpful, descriptive, and substantial reviews are essential, but those featuring media can go even further. Customers' photos and videos of product purchases make 62% of shoppers more likely to buy.
Reviews also have great search engine optimization (SEO) value because they contain a lot of the same descriptive keywords that shoppers are searching for. So, not only will reviews increase conversions when shoppers land on your e-commerce site, but they can also be the vehicle that gets them there.
Reviews communicate the value that customers find in your products and the features that are important to them. They give your customers a platform to express their own opinions about your brand, which resonates with other shoppers.
4. Grow awareness and interest with targeted product sampling
Whether you're launching a new private label brand or product or rebranding an old one, product sampling can help it take flight. We're not just talking about a taste of kombucha in a paper cup or a cheese cube on a toothpick, but a custom product sampling package delivered to your target audience.
Renowned brand Petco recently rolled out a sampling campaign specifically to bolster review volume for its private label brands and increase SEO impact.
To date, the campaign has led to a 48% increase in revenue per visit (driven by a 28% increase in conversion rate and 15% increase in average order value) for sampled products and an 80% increase in clicks from organic search. Not to mention, that data sampling provides.
First-party customer data provides boatloads of useful information you can use to plan a product sampling campaign. Let's say you notice customers buying a lot of the same national-brand products in one category, you could send them a sample of your store-brand alternative or a complementary product from your store brand.
And if you're starting from scratch with a brand-new product launch, sampling is a great upfront investment. In a survey of over 6,000 Influenster members who have been recipients of a product sampling campaign, 63% purchased the product they sampled. Many also reported buying additional products from the brand and recommending the product to family and friends.
Another huge benefit of product sampling is the user-generated content (UGC) it can produce in the form of product reviews, images, and videos. This is especially important for new product releases so you can be equipped with the customer reviews necessary to give other shoppers confidence right from the launch.
5. Optimize your product pages for conversions
One common concern for retailers is the lack of rich content, including product reviews, across all of their product pages on their e-commerce websites. This can be particularly challenging for retailers with an extensive product catalog. This is why it's crucial to encourage customers to write reviews so you can enhance your product pages with UGC.
You can set up those reviews to post directly on the product pages they correspond to, which will make a huge difference in sales. In fact, nearly 40% of shoppers won't make a purchase if UGC is absent from the product page. And that includes visual UGC too. As part of our 2022 Shopper Experience Index, we asked 7,000 shoppers:
Additionally, almost half of shoppers specifically look for customer photos on product pages when considering purchases. Encourage customers to upload their own photos and videos of their purchases to your product pages with a hashtag campaign.
Insert screenshot of UGC gallery with hashtag of private label products
To optimize your private label product pages to their full extent, include:
Star ratings
Review categories based on product features, positive reviews, and negative reviews
Detailed product descriptions that highlight your product's best attributes
Professional product photos
Customer-submitted product photos and videos
6. Extend your reach and attract more customers on social media
Whether it's Gen Z on TikTok, millennials on Instagram, or older demographics on Facebook, social media is a critical marketing tool for your private label growth.
Social media content supports a more modern, cutting-edge, approachable, and innovative perception of your store-brand products. Consumers come to social media to discover brands and be entertained, and there's a ton of features and content types you can leverage to appeal to them. That includes short-form video like TikTok and Instagram Reels, quick and temporary content like Instagram Stories and Snapchat, and even livestream shopping on a number of different channels.
Influencers have proven extremely successful for brand marketing, and social media is the perfect platform for an influencer partnership. Collaborating with influencers to promote your store brand is another way to drive demand through a public figure whom consumers trust.
You can also use social media as a tool to generate more visual UGC that you can feed to your product pages. Encourage your followers to share their purchases on social media and tag your brand profile. This will supply you with more content and introduce your products to a wider audience.
Not only can you market your private label products on social media, but you can also sell them, too. With social commerce features such as Like2Buy and social media shops, you can upload your products and sell them directly on your social media channels. This is an increasingly popular shopping channel, with one in three consumers buying on social media in 2020 and 2021.
Private label brands examples
As private label brands have evolved over the years, there's plenty of retailer examples to draw inspiration from. Take notes from some of these trailblazers who are shaking up the store-brand category.
Target's Future Collective
Target might just be the pinnacle of store-brand potential, neck and neck with Amazon. Target has multiple private label brands, but as the retailer says, its newly launched Future Collective brand is the "first of its kind." This fashion-forward apparel brand is "co-designed with a rotating roster of style and cultural influencers with diverse points of view in fashion."
This innovative approach enables Target to leverage different guest designers and influencers to bring in different perspectives on fashion, while offering a continuous stream of fresh variety for customers. The brand is dedicated to inclusivity, offering something for everyone.
Thrive Market
Thrive Market is a successful e-commerce retailer that specializes in health-conscious products, including name brands and its own store brand.
Not only is Thrive an excellent private label brands example, but also of how to develop products that meet the needs of target customers. For example, one of its best-selling private label products is its coconut milk. What makes its particular coconut milk unique is that it leaves out a commonly used ingredient, guar gum, which isn't Paleo diet friendly. This solved a problem for its Paleo customers, which make up a big chunk of its clientele.
Foxtrot
Foxtrot, a fast-growing specialty convenience store chain, is another example of a retailer going above and beyond with its owned products. Foxtrot's goal for its store brands is to beat the well-known national brands in all categories, not just price.
Just as Target partners with influencers for Future Collective, Foxtrot partners with industry leaders for its food and beverage products. As an example of this, the company has a hot chocolate mix developed by an acclaimed pastry chef and a bourbon made in collaboration with a beloved local Chicago cocktail bar. According to the Washington Post, Foxtrot's profit margins for its private label products are 10–15% higher than those of its external brands.
Improve your private label branding with customer insights
One of the most important steps you can take as a retailer to grow your private label brands and business as a whole is to listen to your customers. Pay attention to the insights revealed in your product reviews, customer satisfaction surveys, customer support conversations, social media interactions, and anywhere else you can find them.
What do your customers like and not like about your products? What are they saying they need that you don't currently offer? This invaluable information can help you make store-brand product modifications and improvements that will provide more value for your customers.
Once you've established your private label branding, you need to set it up for continued success.