Let's talk about Pride🏳️‍🌈. Pride means different things to different people — whether that's celebrating with your chosen family, joining marches for equality, honoring those who paved the way, drinking too many Cosmos, or attending one of the many Pride events around the globe.
In recent years though, Pride has become synonymous with brands changing their logo to a rainbow logo on social media and doing little else. But it should be so much more than that.
B:You
We recently established a number of employee-led resource groups (ERGs) at Bazaarvoice because diversity, equity, & inclusion (DEI) isn't just something we stick on our website, it's woven through who we are as people, and as a business. Our ERGs are there so all employees, whether part of a community or an ally, can feel welcome, supported, and involved.
"DE&I initiatives at Bazaarvoice run throughout how we operate as a business and have improved everything from morale and camaraderie to business policies and employee retention."

Keith Nealon, Bazaarvoice CEO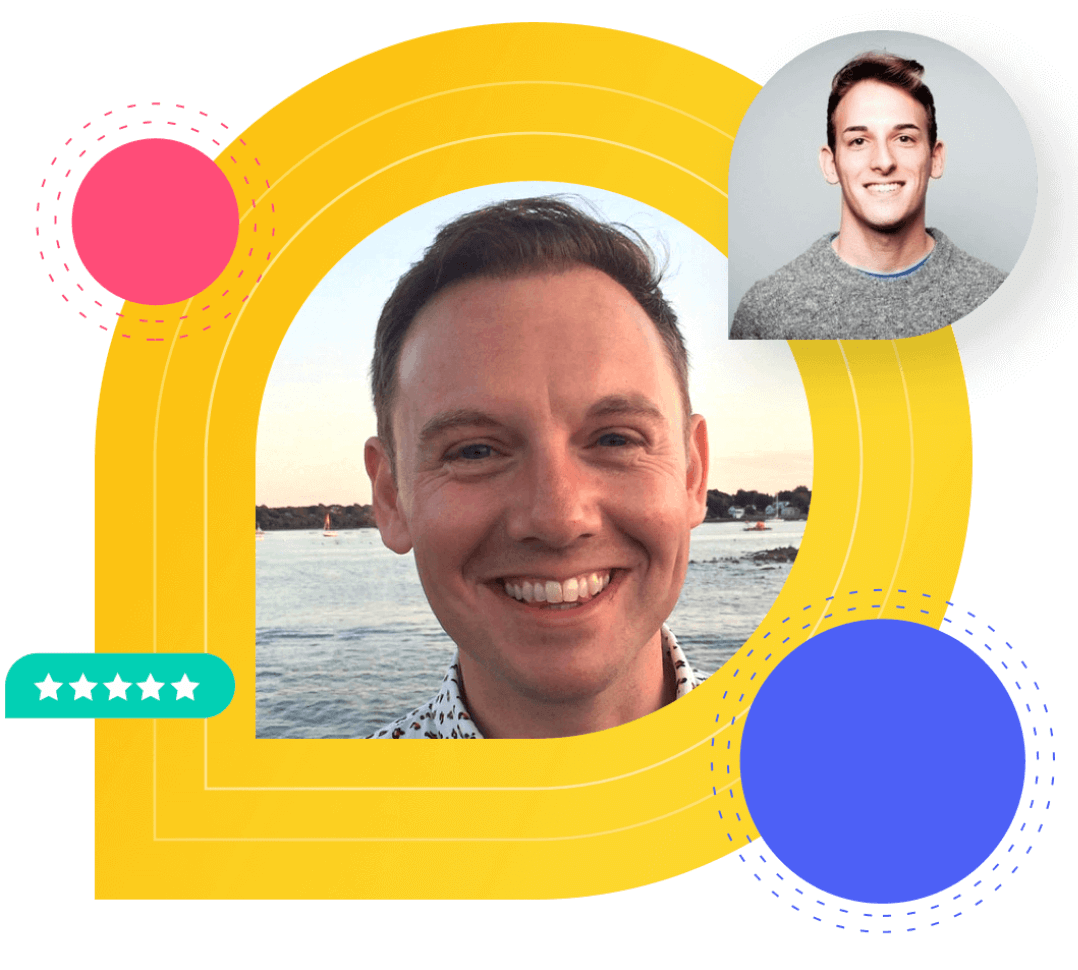 With that, I'm proud (pun intended) to introduce our ERG for the LGBTQ+ community — B:You! B:You was established to foster a diverse, inclusive workplace, and promote an understanding of the unique issues facing the LGBTQ+ community. The group is open to everyone interested at Bazaarvoice, including LGBTQ+ identifying colleagues, allies to the community, and anyone interested in learning more!
This year's Pride Month was the first since B:You was established so we had to make sure it was extra meaningful, and extra exciting. We reached out to other ERGs, both community members and allies, for ideas, events, and resources (listed below). We thought up engaging events, as well as the following weekly communications model to celebrate and acknowledge the history and culture of those that represent Pride to our ERG members:
How did Bazaarvoice celebrate Pride?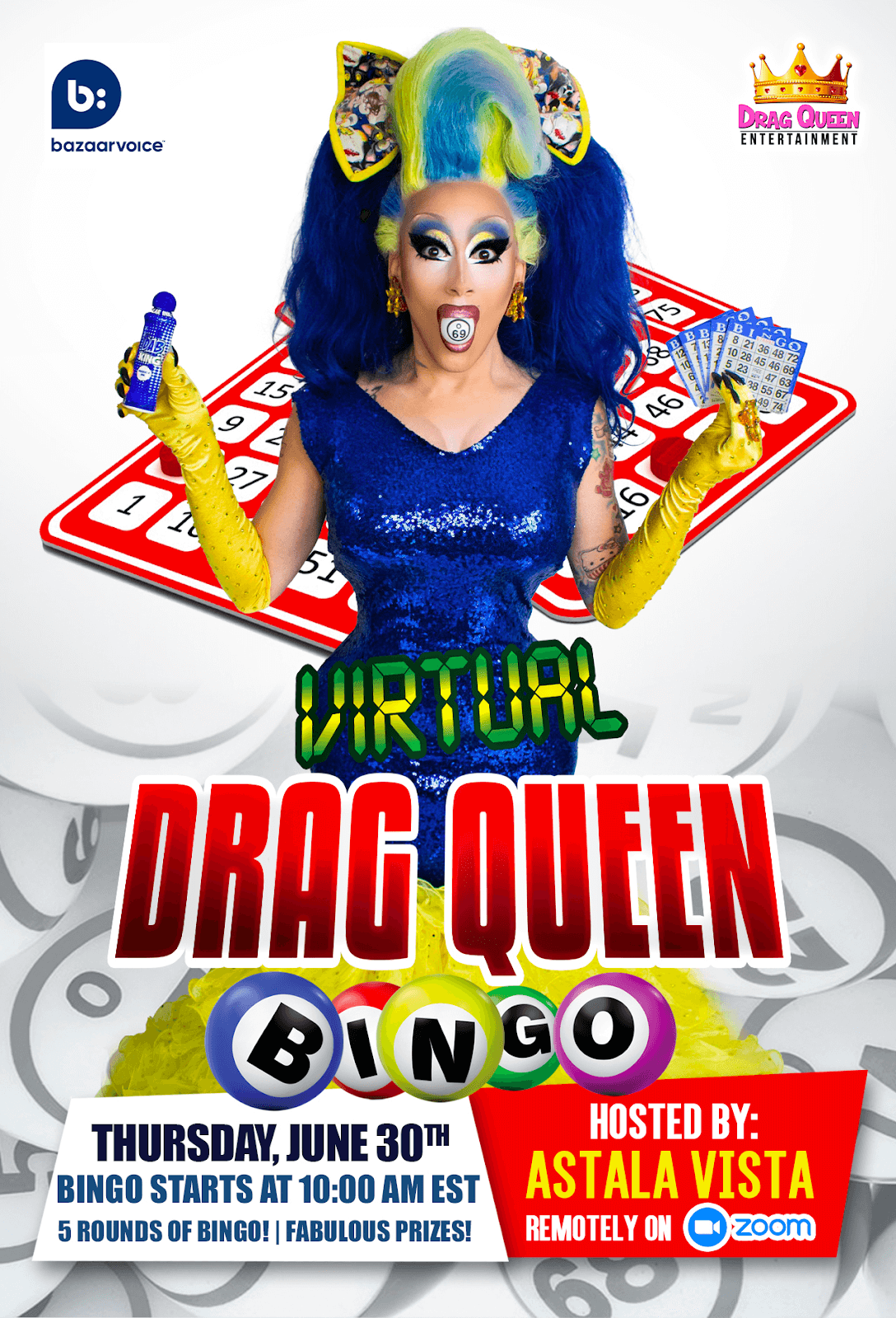 We based each week on a different contribution the LGBTQ+ community has made to society, and provided resources to read, watch, and listen to. Not to mention special events like drag bingo and a talk on why pronouns matter!
Week 1: LGBTQ+ history
The LGBTQ+ community has an inspiring, and sometimes heartbreaking, history. While many countries provide equal rights today, it wasn't always the case. The Stonewall Riots in New York City, the Gay Liberation Front in the UK, civil rights marches around the globe — it's taken years of fighting and dedication to get where we are today. So for week one we wanted to honor that!
B:You's chosen resources for the week:
READ📕:
WATCH📺:

The Danish Girl (Netflix or Prime Video)
A Secret Love (Netflix)

LISTEN👂:
Week 2: LGBTQ+ arts
I think it goes without saying that the LGBTQ+ communities contribution to the arts has been huge, to say the least. It always has been, and likely always will be. Music, film, TV, radio, literature, you name it. They've all been dominated by the LGBTQ+ community over the years.
B:You's chosen resources for the week:
READ📕:
WATCH📺:

Paris is Burning (Watch the Trailer) (Full documentary streaming on Netflix and Apple TV)
Love, Victor (Hulu)
Heartstopper (Netflix)

LISTEN👂:
Week 3: LGBTQ+ icons
We've all heard phrases like, "Omg he's such an icon," or, "She is just so iconic." But what does this actually mean? A gay icon is someone who is recognized as a cultural icon by members of the LGBTQ+ community, though they don't have to be a member of the community themselves. Think of Judy Garland, Princess Diana, and Lady Gaga as prime examples!
The icons of the LGBTQ+ movement have spanned a variety of backgrounds, geographies, and identities. Whether it's a politician who paved the way for LGBTQ+ rights or one of the biggest pop stars in the world advocating for the community, an icon can represent many facets of the community.
Being an icon isn't exclusive to the arts either, and includes athletes and even fictional characters (Xena: Warrior Princess, anyone?).
B:You's chosen resources for the week:
READ📕:
WATCH📺:

The Death and Life of Marsha P. Johnson (Netflix)
Love Me Like You Should: The Brave and Bold Sylvester (Youtube documentary)
MILK (Amazon Prime)

LISTEN👂:
Week 4: LGBTQ+ activism
While we've acknowledged the history and contributions of the LGBTQ+ community, we're very aware the fight is far from over. Even as rights have improved for some members of the community, there's still existing legislation that's harmful to other members of the LGBTQ+ community within the USA and many other countries around the world.
We still have a long way to go, and it's important for our community and our allies to recognize the ways in which we have fought historically to gain equal protection, and what we can continue to do for members of the community.
The future isn't fixed and progress isn't guaranteed — the overturning of Roe vs Wade has highlighted that. It's devastating news for women, and also possibly opens the door for a revert of LGBTQ+ rights. Week four was to highlight that the fight continues, and how we can continue to be good allies.
B:You's chosen resources for the week:
READ📕:
WATCH📺:

Disclosure: Trans Lives on Screen (Documentary, Netflix)
Getting Curious with Jonathan Van Ness: Can we Say Bye-Bye to Binary? (Netflix Series) P.s. check out the podcast series too!
ALOK: The Urgent Need for Compassion | The Man Enough Podcast

LISTEN👂:

Angela Eagle LGBT speech: "We aren't getting back in the closet"
Queer AF (podcast)
Week 5: LGBTQ+ culture
Last but certainly not least — LGBTQ+ culture! We wanted to end on a fun note, but also highlight that queer culture is more than asking, "scene or not scene?" Culture is different to different members of the communities — there's subcultures within the overarching rainbow of the community and it's always evolving!
So we wanted to highlight what makes LGBTQ+ culture so special, through the programs, stories, podcasts, and topical stories that make our culture so unique. The more we see members of our community shine, the more that our subculture will continue to be embraced and championed by community members and allies alike. Go us!
B:You's chosen resources for the week:
READ📕:
WATCH📺:

RuPaul's Drag Race (Netflix and Hulu)
The Birdcage (Hulu, HBO Max, YouTube, Apple TV)
Eurovision 2022 (On-demand videos from this year's contest)

LISTEN👂:

Do I sound Gay? (Documentary found on Amazon Prime, AMC+, iTunes, Amazon Instant Video, YouTube, and Google Play)
LGBTQ&A Podcast: The Most Interesting People in the World are Queer (Apple Podcasts)
Keeping it Queer, with Navin Noronha and Farhad Karkaria (Apple Podcasts)
What's next?
Pride isn't just for Pride Month. It's not something to just do once a month, and why should it be? Our own research tells us that community members are demanding more from brands during Pride — they want brands to be authentic about how they celebrate it. It's more than a rainbow logo on Instagram, and it's more than just one month a year.
The same research highlighted above also warns of the practice of rainbow washing — supporting the LGBTQ+ community publicly, but privately harming them. At Bazaarvoice we want to lead by example in turning the tide away from rainbow washing because authenticity is one of our core values. We want to let our actions speak for us, so we intend to listen to the community and continue Pride events all year long.
Here's some of the initiatives we're looking forward to working on throughout the year (and we'll fly our Pride flags high while doing it!🏳️‍🌈):
Pride London and Pride Austin
Fundraising opportunities
A presentation on LGBTQ+ history
Exploring volunteering opportunities in our communities
Providing our ERG members with mentoring and development opportunities
B:You will continue to encourage acceptance, foster a safe work environment, raise awareness of issues affecting our community, and provide counseling and support for our members. While having fun along the way! And Bazaarvoice will continue our commitment to championing DE&I initiatives through our ERGs, and beyond.
Check out our dedicated DE&I webpage to learn about the rest of our ERGs!
---
Do you want to join a company that not only champions diversity, but believes success is dependent on it? Be your authentic self at Bazaarvoice. See job openings here.