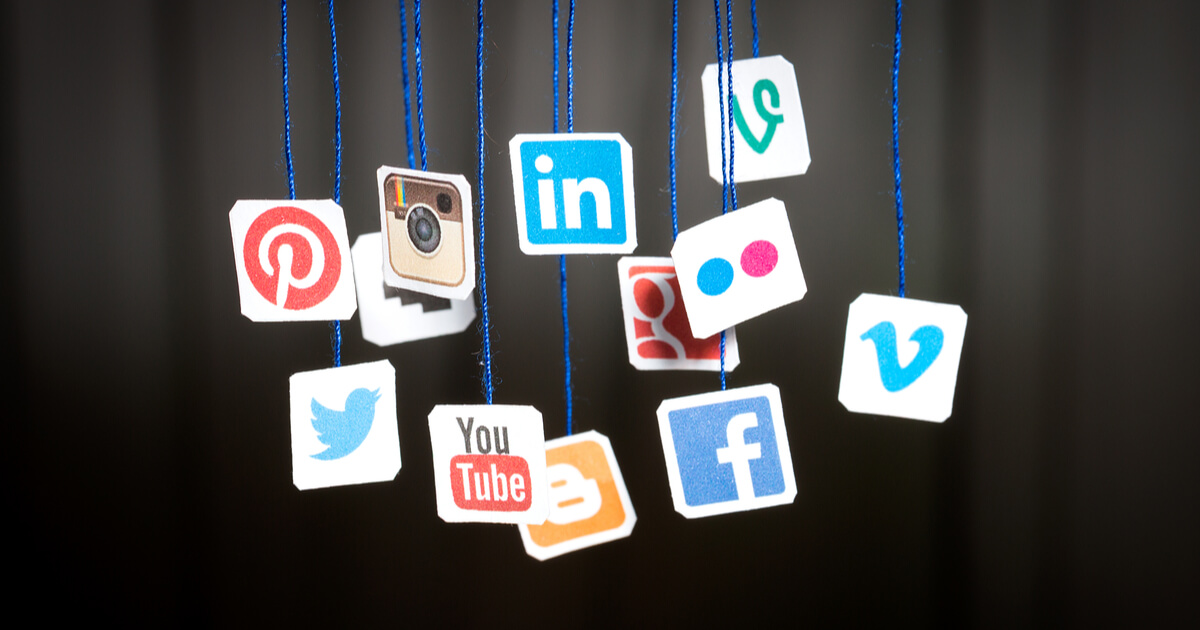 Knowing full well the significance of social commerce, given it's one of our primary products, we wanted to put together a comprehensive guide to selling on social media. Because we see many brands aren't doing it properly. And are missing out on a sizeable revenue increase as a result.
To guide our article, we surveyed 14,000 global members of our Influenster community with the aim of finding out consumer attitudes to social shopping. Here's what we found.
Chapters:
---
---
Shopping has always been a social experience. Remember the mall meet-ups of the 1980s and '90s? Consumers may not be spending their whole Saturdays at their local malls hopping from store to store anymore. But, they still crave a social shopping experience. This experience still exists — it's just moved online.
Worldwide e-commerce sales are projected to reach $5.5 trillion in the next year, accounting for more than 20% of all retail sales, according to eMarketer. That's not exactly pocket change. And the fastest-growing segment of this is social commerce, where brands sell products on social media platforms directly to consumers, providing them with inspiring content in the process.
Last year, about half of U.S. adults purchased something on social media. So selling on social media offers a tremendous opportunity for you to not only drive purchases, but also connect with consumers on a deeper, emotional level.
Here's a look at why selling on social should be a crucial part of your marketing strategy, and how to decide which social platforms are the best fit for you and your shoppers.
Why should I be selling on social media?
Social commerce sales in the U.S. alone are expected to reach $45.7 billion this year, according to eMarketer. By 2025, social commerce will hit nearly $80 billion. Again, hardly numbers to scoff at.
It's not really surprising either, given people are spending more time online than ever before, and scrolling through social media is a big part of that.
80% of our survey respondents said their time on social media has increased significantly over the last year, and 76% are "very influenced" to shop via social media.
Capturing these social media users who are so compelled to shop as they scroll involves much more than simply directing them to your website. To capitalize on these shoppers, you need to create a social commerce strategy that includes:
Enabling in-app purchases on social media platforms
Featuring organic shoppable posts
Displaying testimonial ads, influencer content, videos, and other images that are shoppable
Social content should spark inspiration and make it easy for a shopper to make a purchase in the moment. Let shoppers check out directly from the social platform, or if you're driving them to your website, make the purchase process as seamless as possible.
The more frictionless the social shopping experience, the more sales you'll drive. People want to shop from anywhere at any time. So, help them out.
Which social media platform is best for selling products?
It all depends! People use each social media platform differently. So, you need to discover which platform your customers use the most, and how they use it. Our research found that the top platforms for shopping are:
Instagram
Facebook
TikTok
73% of consumers shop from social media across their full shopping journey — from gathering information about products to seeking inspiration to actually buying something.
Most of the shopping that occurs on Instagram, Facebook, TikTok, and Twitter comes from users stumbling upon something in their feeds or stories. Consumers more often use YouTube and Pinterest for shopping inspiration.
Shoppers enjoy following and interacting with their favorite tried-and-true brands on social media, but they're also open to discovering something new. According to our survey, 60% of consumers say they're "sometimes" influenced to buy from a new and unknown brand on social media, and 12% are influenced "all the time."
50% of respondents said they shop via links from paid or professional influencers, including subject-matter experts, celebrities, and social media stars. 69% said they "sometimes" shop from influencers, and 18% shop with influencers "all the time."
How to sell on social media
Each platform offers a unique opportunity for selling on social media. We've found that shoppers use social media for three main reasons:
Stumbling across something in-feed
Shopping inspiration
Information gathering
53% of social media users have shopped via a live-streaming event such as Instagram Live or Facebook, while 42% have shopped via a digital publisher (Buzzfeed or Refinery 29) our social shopping survey found. About 20% have used augmented reality tools, like virtual product try-ons.
A separate research peak we ran of 10,000 global shoppers revealed a similar sentiment, with live shopping being what shoppers are most excited about.
Across all social media platforms, shoppers want unique experiences that feel personal. As one of our survey respondents put it, "Make it personal, like we have a connection to the brand, rather than just products. Give us people and their opinions and personal lives."
Best products to sell on social media
When it comes to it, any product is great for selling on social media. But when we asked our survey respondents, certain products/industries did stand out more than others. Beauty, apparel, and home particularly stood out because shoppers crave seeing these products in action.
They want to see how a specific lipstick shade looks. Or what good is buying a sofa if you can't see how it looks in use in the real world. This is the beauty of user-generated content (UGC) — authentic images and other content created and posted by real shoppers — because it shows real products in use by real people. It's what convinces other shoppers to make a purchase.
UGC works for every product, everywhere in the shopper journey, but it's especially prevalent in the above industries because they're home to most influencers. As for the other best products to sell on social media, our survey respondents said they shop:
Platform-specific tips for selling on social media
There's a number of social media platforms now, all great in their own right for selling on. Some will be more suited to your brand, target audience, or social strategy than others. Here's what you need to know about selling on the different social media platforms.
Selling on Facebook
Facebook boasts nearly 3 billion monthly active users worldwide, and it's popular with shoppers who use the platform to find inspiration and see what their friends and family recommend. FOMO is a powerful emotion in social commerce.
Along with the sheer number of users, Facebook is an optimal platform for social selling because users are accustomed to shopping on the platform — Facebook launched its social commerce offerings back in 2007. But, it's since added new features to help you make the experience more exciting and streamlined for consumers.
In 2020, Facebook Shops debuted, giving brands a chance to create an online storefront where consumers can browse, discover new products, save and share them, and purchase directly from Facebook and Instagram. You can customize the shops to feature specific products or feature testimonials from customers using your products in real life.
Shops can be accessed from your Facebook page, Instagram profile, Instagram ads with product tags, or shoppable posts in your feed, stories, Live, and Reels.
Heightening the social aspect, Facebook Shops lets you reach out directly to shoppers using Messenger and Instagram Direct. Shoppers can ask you questions, track orders, and contact customer support.
Selling on Instagram
Beautiful tablescapes, colorful makeup looks, or the latest fashion trends — Instagram is where people go for inspiration. 80% of Instagram users use the platform to inform their shopping decisions. Pairing the striking visuals with seamless shopping experiences lets you grab consumers' attention as they scroll through their feeds or stories.
Instagram shoppable posts let you tag products in posts, reels, IGTV videos, guides, live broadcasts, and stories. When shoppers click on a product tag, they're directed to your e-commerce site to complete the purchase. To keep them from having to leave the platform, you can add Instagram Checkout, enabling them to buy the item right then and there. Instagram will even save the shopper's shipping and payment details, so it's easier for them to buy next time. Here's how Crate & Barrel do it:
Instagram is also a great place to display influencer content and other UGC, which heighten the effects of social proof. 60% of consumers from our social shopping survey said they shop from influencer links and recommendations.
Visual UGC has the same effect. Shoppers want to see how the new trendy cut of jeans fits real people, not models. UGC such as reviews or customer photos and videos, can increase conversion rates by 31% and revenue per visit by 45%.
Take fashion brand Quiz, for example. The brand partnered with Bazaarvoice to create shoppable social content, and has since seen conversion rates jump 154%, average order values increase 23%, and time on site soar 276%.
Selling on TikTok
Though it's new to the social commerce space, TikTok is one of the hottest apps around and key to selling on social media, especially if you hope to reach younger consumers. TikTok boasts over 700 million monthly active users worldwide, and about half of U.S. users range in age between 10 and 29.
People flock to TikTok to giggle at the memes and funny videos and dabble in the latest trends. They also use the social platform to discover new products and brands — most TikTokkers follow brands on the app.
Shoppers buy products that they stumble across in their feeds, but also look up information and videos of products that they're interested in.
TikTok is the place for brands to get creative by developing unique short-form videos of a couple of minutes, along with fun, branded video effects and filters. Audio trends are particularly popular on TikTok.
Brands like Glossier use the platform to debut new items and offer behind-the-scenes glimpses, such as via unboxing videos.
TikTok also lets you feature "shop now" buttons on video ads to drive e-commerce business. The app partners with Shopify on shoppable video ads and TikTok Shopping, where consumers can click links within the social media site. Shoppers are then directed to the brand's site to complete the purchase, which is powered by Shopify.
Brands are using LIVE Shopping on TikTok, too. These live-streaming events help with social selling because you can engage consumers in the moment. When Walmart hosted a live event, their following grew by 25%, and they had a 7x larger audience than expected.
Selling on YouTube
Social media users share videos twice as much as other forms of content. 84% of shoppers say a brand's videos inspire them to purchase a product or service.
Short-form video and video-centric social platforms like YouTube are central to selling products on social media. YouTube sees 1.7 billion unique visitors every month, making it one of the most-used social platforms worldwide. Viewers spend about 19 minutes a day watching videos there.
Our social shopping survey showed that about half of YouTube users are at least "sometimes" browsing for products. Consumers use the platform for shopping inspiration, product information gathering, and for paid influencer recommendations.
One respondent said they would appreciate an, "ability to see high-quality videos of products being in use with detailed explanations about texture and feel." They also said they'd like to have, "a customer adviser present to answer any queries through live chat or a quick call."
More than 50% of consumers like seeing videos from brands, more so than any other type of content. Most shoppers are also more likely to buy products that feature videos from real customers — they appreciate when the content feels authentic and informative.
How-to videos and behind-the-scenes content especially resonate with consumers. Partnering with influencers to cross-promote their videos about your products or generate unique content for your brand will increase viewership and drive conversions.
Featuring UGC on YouTube also inspires purchases. UGC boosts conversion and engagement rates by about 30%. Ask shoppers to create their own videos featuring your products, and share them on your YouTube page and e-commerce site.
When you're selling on YouTube, be sure to include a call to action with links to make purchases easy.
Selling on Pinterest
When you think of Pinterest you probably think of pretty pictures and mood boards. But Pinterest is secretly a social selling behemoth. Over 430 million consumers use Pinterest each month to find inspiration, and for many users, that results in a purchase.
The good news for you is that most Pinners (one who uses Pinterest) aren't always looking for anything brand-specific, and most visit the social platform with a mission to find something to buy. That means Pinterest is wide open for you to grab users' attention.
The best way to encourage purchases is to make pins shoppable. Set up Pinterest catalogs where you can add products from your website and turn them into Product Pins. This grants Pinterest's massive shopper base access to your online store.
Shop tabs let you consolidate Product Pins into one place on your brand's Pinterest page, making shopping more convenient. You can categorize products and optimize them for searches using keywords and hashtags.
Bazaarvoice customer The Container Store is considered as one of the top brands on Pinterest. It embraces content organization, strong branding, and custom content. The retailer lets Pinners browse its catalog, which is organized by category, and click to purchase instantly.
Pinterest is a top platform for encouraging UGC, which drives purchases and instills confidence in shoppers. Pinners are more likely to interact with your brand and discover your products when you feature UGC on social media.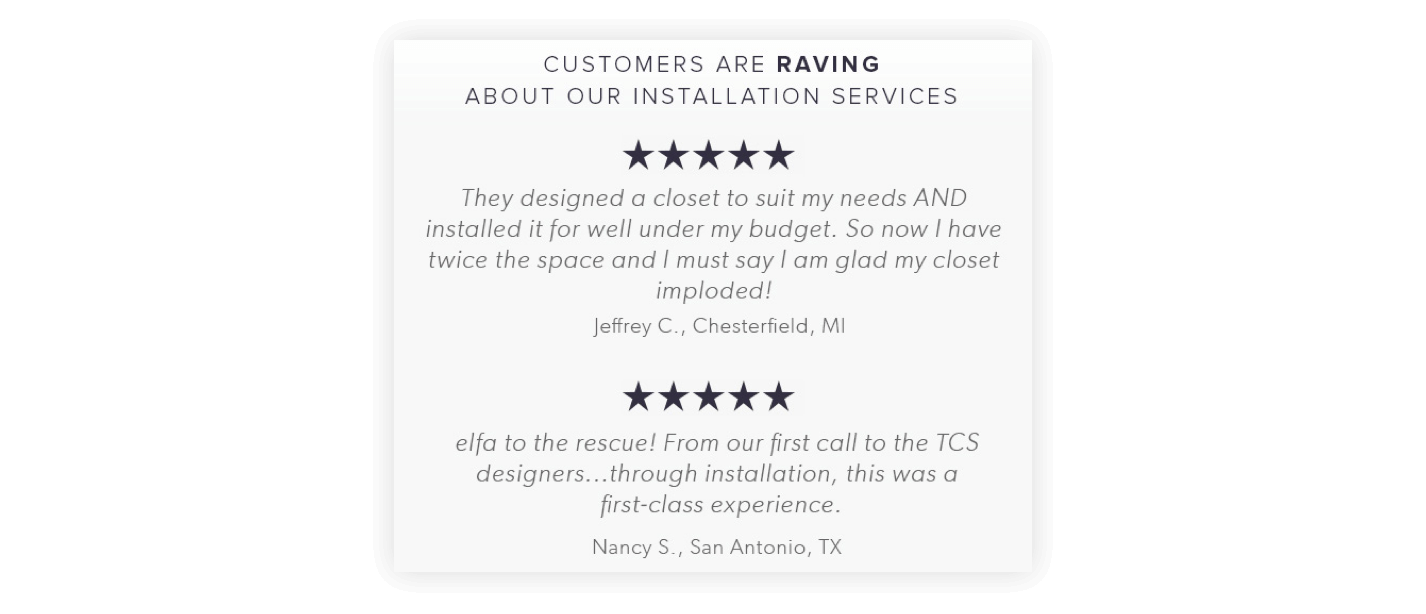 Host Pinterest contests that encourage users to submit UGC with a branded hashtag and pin them to a special board. Then, give out prizes or discounts. Repinning customers' content to your brand's boards or cross-promoting their UGC also sparks interest and increases engagement.
You can feature some of the UGC from Pinterest on your e-commerce site, too. Bazaarvoice Galleries lets you display these images stylishly across your product pages, landing pages, and other social media platforms.
Clothing brand River Island has built a community of customers who eagerly share photos wearing the brand's outfits and has seen a 184% lift in conversions with this social content. The brand sources UGC from its social channels and displays it using Bazaarvoice Galleries as shoppable images on its homepage. River Island's strategy helps shoppers discover new items and find inspiration.
Another way to boost Pinterest social commerce is to showcase reviews for top-rated products by creating custom pins. Reviews are crucial for social commerce, as they show customer sentiment, influence purchases, heighten brand trust, and get people talking about you.
Your social media selling strategy should also include adding "save" and "follow" buttons on your website to make it pinnable.
Why selling on social media isn't enough
Social commerce is growing as consumers continue to look for new ways to engage with brands. Social media is where shoppers go to get ideas with the hope of discovering something new that they want to buy.
What does that mean for you? There's a major opportunity to not just sell "on" social media but to sell "with" social media:
Use social content to highlight products and drive purchases across your marketing channels
Create a digital marketplace where shoppers can interact with you, easily discover new and exciting things, and purchase their new treasures instantly
Showcase the content from your most loyal customers to make them feel seen and appreciated
It's a win-win for everyone. You'll drive sales, increase your following, and build brand trust. Shoppers will discover new items that they love and tell their friends and family.
But selling on social media is just step one. If you really want to get ahead on social, you need yo sell with conversion on the mind. Check out these 14 ways to optimize your social media conversion rate and get ahead on your social selling journey.