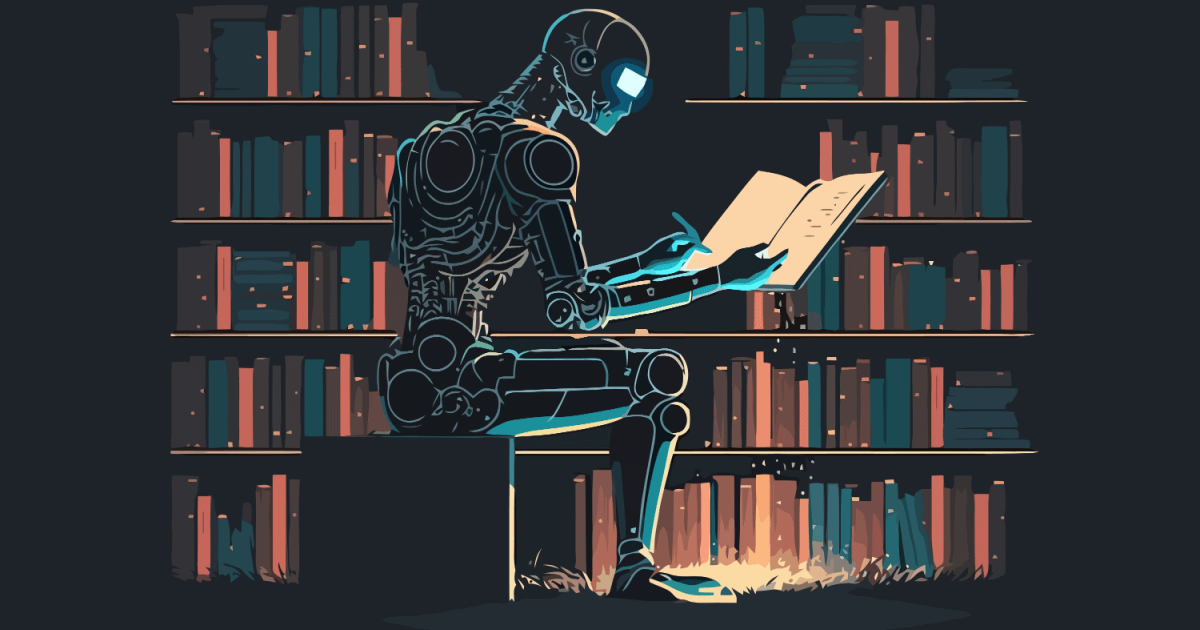 A consumer research survey looking into what consumers feel about AI and their thoughts on using AI to create content.
Artificial intelligence (AI) was once something you only saw in sci-fi movies. But, it's now an everyday tool that people use to create content, process data, and distribute information quickly — and, it's likely here to stay.
As a refresher, generative AI is an advanced technology that uses machines to learn and create new content for a specific task, without needing to actually be trained on that task. It's what's powering popular apps like ChatGPT, Bing Chat, Google Bard, and Bazaarvoice solutions.
While AI is getting lots of attention these days, brands have actually been using it for some time via voice assistants providing customer service or personalized product recommendations on their websites. AI can help improve customer satisfaction, bring creative ideas to life, boost product discovery, and streamline content creation and marketing strategy development.
But there's some downsides of AI, too. For one, consumers aren't always quite sure what to think about the technology or the content it produces. But, they're definitely interested in it.
AI research report key findings
To find out exactly what consumers think about AI today and whether they trust AI to assist them in creating user-generated content (UGC), we surveyed more than 9,000 people across the globe. Here's what they said.
1. Consumers are interested in AI and want to keep using it
It's safe to say that AI has piqued everyone's interest. 36% have used generative AI tools, and of those, 55% would use them again. 14% haven't used generative AI but plan to in the future.
Just 14% have used image generators, but of those consumers, 56% think the tools are great and would use them again.
Even though more people have used generative AI compared to image generators, among those who've tried either technology, the number of people who like the tools and would use them again is almost identical. That's significant!
2. Consumers think AI can help them write better reviews 
Most shoppers rely on UGC, including reviews, photos, and videos, to research products and make decisions about what to buy. But, some shoppers fret over actually leaving reviews themselves.
When writing a review, 68% of people at least sometimes feel unsure about what information to share that would be helpful to other customers. 73% have avoided leaving a review on at least one occasion because they didn't know what to say.
Our research revealed that many consumers believe AI can help them overcome these challenges. 67% think it would be at least sometimes helpful if an e-commerce site provided AI-powered coaching to help them leave high-quality product reviews.
About half of consumers (49%) would like to write a review on a website where generative AI guides them on what to write, as they think it will help them write a better review.
3. Many worry AI could boost fake reviews 
Consumers have long been concerned about fake reviews. We've found that fake reviews can make shoppers lose trust in brands and stop purchasing from them.
Fake reviews can be easy to spot. They stand out when a product has multiple reviews with the same wording, the review content doesn't match the product, the reviews contain grammatical errors or misspellings, and there's an overwhelming number of positive ratings and reviews.
Many consumers fear that fake reviews will become more common as AI is used more. 45% of people worry that AI technology could lead to more fake reviews and falsified claims about products.
Almost half of consumers (45%) would trust websites more if they put measures into place to protect against content fully generated by AI — meaning reviews written entirely by AI, not a person who used AI to help them write a review.
4. Consumers trust AI-generated content (at least sometimes) 
According to the research, consumers are interested in using AI and see its benefits, but they still want humans to be involved at least sometimes.
53% trust generative AI to some extent, but many want human input and oversight. Only 16% of people trust websites that allow completely AI-generated content (53% don't trust these sites at all).
Trust levels go up when content is created by real people with the help of AI. In our survey, 74% of people would at least maybe trust a review if the writer had help from an AI-powered coaching guide.
Nearly a quarter (23%) would be more likely to purchase from an e-commerce site that uses AI-powered review coaching to help shoppers create higher-quality reviews — 52% said having such a coaching guide wouldn't make a difference in their purchasing decision.
5. Consumers are still wary of some AI-generated content 
Even though AI is becoming more widespread and consumers trust it in many instances, they're still sometimes cautious.
When it comes to being served an ad created using generative AI instead of a human, only 18% feel positive about it, 58% feel neutral, and 24% feel negative.
When asking a question about a product on a brand or retailer's website, 45% would trust an AI-generated answer that they received immediately. Of those, 32% trust the AI response but would prefer an answer written by a human.
For visuals, 22% of consumers would trust product photos or videos on a brand or retailer's website that were generated with AI, and 21% would trust AI-generated photos or videos posted on their social media.
Research shows consumers like AI: give it to them
As our research shows, interest in AI continues to grow — especially among people who've tried out different AI tools. Our research also reveals the value that consumers see in using AI to write higher-quality reviews and having a little help to write this feedback would make them leave more reviews.
So, AI can help brands increase review volume, recency, and quality, all factors that help shoppers make more informed purchasing decisions. It's what shoppers want, so you need to provide them the tools to do so.
Bazaarvoice is developing several innovative generative AI features. For example, our new review coaching feature offers proactive and unbiased coaching on how to leave helpful reviews. And our AI-powered image captioning feature helps you create effective content for Instagram. Sign up to pilot these features here.