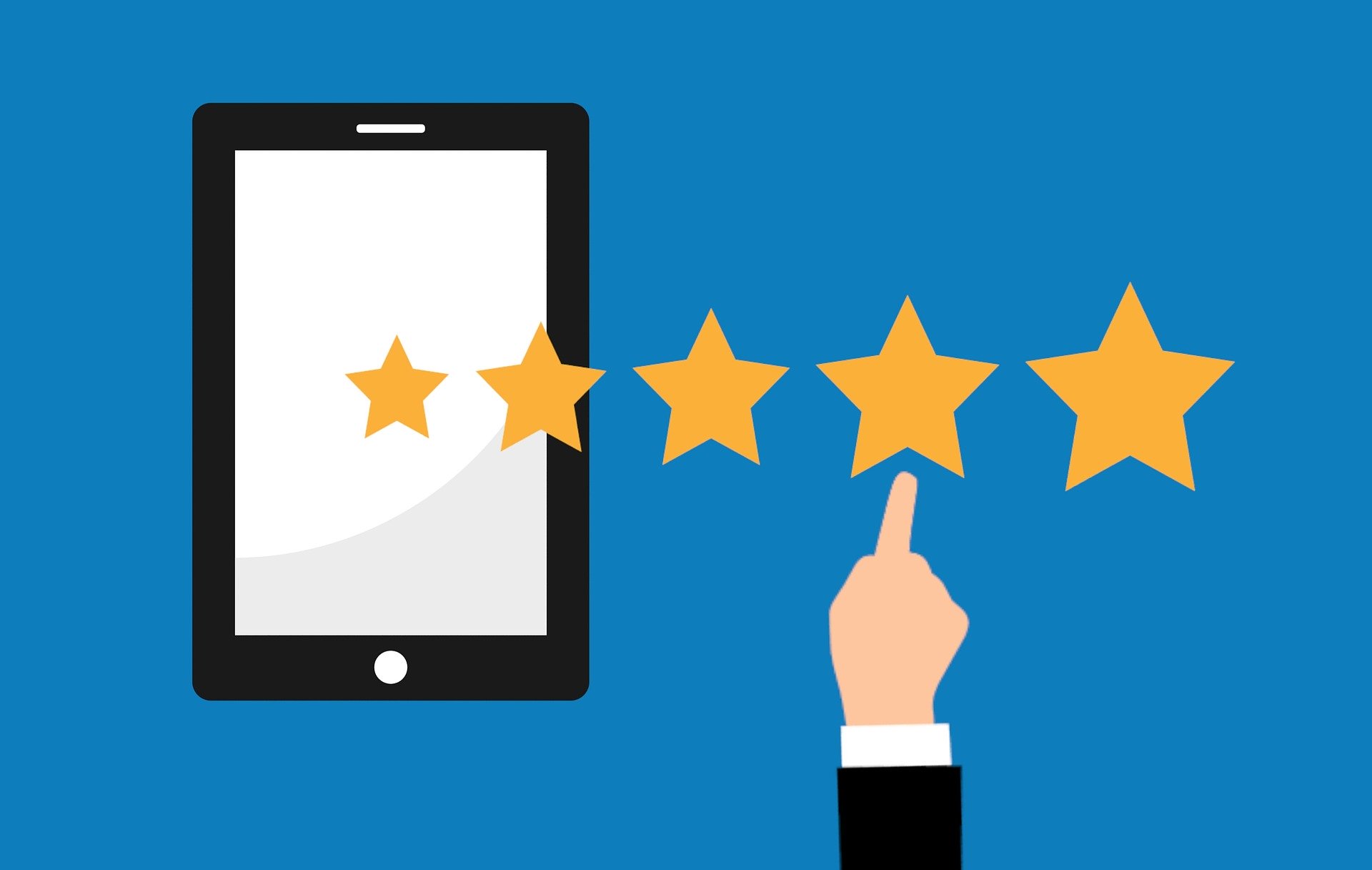 It's really, really simple. The more consumer product reviews you get, the more your brand benefits. Seems straightforward enough, right? But, reviews don't always happen organically—usually you have to ask. Increasing review volume on your product pages can increase sales, provide consumer insights, and lead to an SEO lift.
Companies are able to generate 82% more in annual revenue when they have above-average review counts, according to a study by Womply. Consumer product reviews are a better revenue generator than average star ratings. In research commissioned by Bazaarvoice through Deloitte & Touche LLP, consumers say review volume is even more important to them than star ratings on products.
Just one review can increase purchases by 10%, according to Bazaarvoice data. Eight reviews bring lifts in natural search traffic and SEO benefits. Reach 100 reviews, and you'll see a 37% lift in purchases and valuable consumer insights, including consumer sentiment and product suggestions. Two hundred reviews deliver a 44% increase in purchases.
There's a few ways to ask for consumer product reviews. Some deliver quick, high-impact results, while others offer incremental, longer-term benefits. Using a combination of evergreen and targeted methods to increase review volume will pay off in dividends for your business.
When you get more reviews, you stand out among your competitors. But you have to be proactive about asking for consumer product reviews. Here's some ways to increase review volume:
Post-interaction emails boost review volume
Simply sending an email inviting consumers to review a product, referred to as a post-interaction email (PIE), is one of the best ways to get more reviews. In fact, we've found that in-mail submission emails reap a 4-9x increase in native content almost immediately. After the initial email, sending a follow-up message can increase review volume by 50%, according to Bazaarvoice. 
If you know exactly what product someone purchased, include a link in the email. About 80% of reviews collected are the result of a post-purchase email that includes a link to the product purchased. But, if you're not sure exactly what product was purchased, send along a product picker letting the consumer select the product to review.
Craft PIEs with a single call to action, such as simply "write a review," to avoid distracting recipients from your key message. The best time to send the emails is after the consumer has received the product and had time to interact with it, but while the purchase is still fresh on their minds.
Product sampling give brands a review lift
Who doesn't love freebies? Sending consumers free samples can pay off for brands in many ways. It increases sales, builds brand loyalty, and helps you get more reviews.
Sending samples of a new product can help generate reviews before its official launch. For existing products, product sampling could attract an influx of fresh review content. In either case, sending individual product samples or collections of samples to consumers will help build review volume quickly.
Tea brand Tetley, for example, used product sampling for the launch of its Cold Infusions line, and collected hundreds of reviews and saw a 238% increase in sales at a single retailer in the first four weeks of the product's launch. 
Retailers have it slightly different. For retailers, it's a Managed Sampling campaign. Managed Sampling is our tool for retailers to build their own turnkey sampling program. We leverage brand partners to increase UGC on retailer product pages, leading to higher conversion.
Take Bazaarvoice customer Home Depot Canada, for example. The brand needed more UGC to increase conversion rates, so it worked with Bazaarvoice to create the Home Depot Seeds Sampling program. Since the program launched, customers who interact with UGC on HomeDepot.ca are 2x more likely to convert.
Request product reviews via social media
Social media is the No. 1 place for brands to engage with their customers. A Sprout Social report revealed 64% of consumers want brands to connect with them on social media, and 46% want brands to create interactive social content.
Using social media, you can target consumers with a message about leaving a review for a specific product or a more generic branded message asking for reviews for multiple products. If your brand works with social media influencers, get them involved, too. Invite influencers to leave product reviews. You could even create a custom badge showing off an influencer's expertise, which will resonate with consumers who often make purchases based on influencers' recommendations.
Incremental tactics add up to more reviews
Emails, product samples and social media may be a high-impact way to get more reviews. But, don't rule out more incremental methods, which build rapport with shoppers and gather insights about them, offering longer-term benefit for brands.
For example, create a call-to-action box on your website's homepage to make a specific or general product review ask. Or, host live events where consumers can interact with your products in person and provide feedback. You can also slip an insert in a product's packaging with details about how to leave a review.
The most effective method of receiving feedback is with a customer satisfaction survey. Not only do they help you improve products, but they're an effective method of sourcing review content.
Offer something in return
Just like consumers love freebies, they also appreciate receiving coupons, cash back, sweepstakes entries, loyalty points, or other incentives—and, enjoy opportunities to share their opinions with their favorite brands. In fact, a BrightLocal survey found that among the nearly 3/4 of consumers who had been asked to write a review, 68% were willing to do it and 24% received something in return, like a discount or gift card.
Offering an incentive in exchange for a review can boost your brand image and help you increase review volume. Incentives from brands encourage more than 30% of purchases, according to Campaign Monitor. But, requiring reviewers to disclose that they received incentives in exchange for the review leads to greater transparency and builds trust with shoppers. More than half of shoppers say incentivized reviews inform purchases just as much as organic reviews.  
Consistently grow review volume with ReviewSource
If you want more reviews, which you do, there's a really easy way to do so. Switch on ReviewSource. ReviewSource is Bazaarvoice's always-on content machine. It constantly scours our Influenster community, where over 1 million new reviews are written each month, to collect a continuous stream of fresh review content for you.
Every 10 reviews equals a 5% increase in sales. So imagine what 20 would do for your business. Or 50. Or 100.
__________________________________________________________________________________________
Review content matters for brands. Review volume truly matters. Consumers enjoy opportunities to share their thoughts about the products they buy. But, it's often up to brands to proactively ask consumers for product reviews. Finding the best way to ask will help you get more reviews, generate more sales, and maintain a consumer connection.