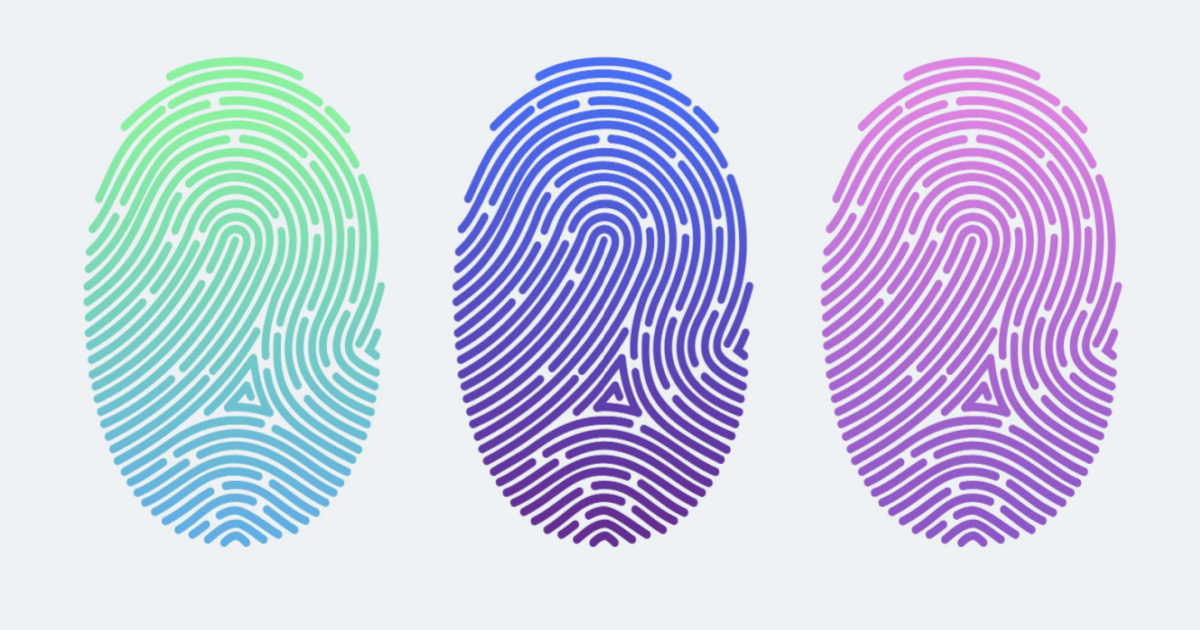 In this guide, we'll show you how the most successful brands are reaching and converting customers by developing authentic marketing campaigns that build trust, boost brand awareness, and drive revenue by making an impact on the issues that matter.
We'll also outline the steps you can take to build and improve your brand transparency, and inspire you with some of the best examples of authentic campaigns out there.
Chapters:
---
Let's be real. It's been a tough couple of years.
Between the COVID-19 pandemic, political strife, climate woes, racial injustice, inflation, and international discord (just to name a few), people are more jaded than ever. This has led to a flood of changes around the world, from the Great Resignation in the USA to "lying flat," a response to work burnout that originated in China.
It's also caused a shift in how consumers interact with the companies they buy from or even consider buying from.
According to the 2022 Edelman Trust Barometer, over half of respondents from 28 countries agree that the current state of capitalism does more harm than good in the world. To hold companies accountable, 58% of respondents say they only buy or advocate for brands whose beliefs and values they support.
To reach today's increasingly wary shoppers, brands and retailers need to shift how they engage consumers.
The old-school methods of traditional advertising, cold calling, and direct mail are no longer enough. Even newer-school approaches like celebrity influencer campaigns, sponsored content, and TikTok promotions don't always resonate with today's hyper-vigilant consumers.
Instead, companies need to engage shoppers in a more genuine and trustworthy manner. Here's how.
What is authentic marketing?
Authentic marketing is the process of engaging consumers and prospects by swapping traditional promotions in favor of customer outreach that feels more real and relatable. Traditional marketing techniques are widely perceived as inauthentic. Consumers know the only reason you're in their Instagram feed, inbox, or Spotify playlist is to sell something. And to be fair, they're usually right.
Most traditional marketing campaigns promote a one-way conversation in which every advertisement is created with the goal of hawking a product or service. There's no concern for what the customer cares about, only what the company is trying to achieve.
Instead of promoting the company's main offering, authentic campaigns build resonance with consumers by connecting to the issues they care about. Examples include promoting a political or social cause. Or highlighting a company's charity work. Or talking about the steps a brand is taking to make its policies more transparent.
It's not just selling. It's selling with authenticity.
Increased sales aren't the only benefits of authentic marketing campaigns. By forming a genuine connection with consumers, you gain more than just customers. You create a community of loyal enthusiasts who become customers for life.
The shift towards authentic marketing
At its core, authentic marketing is the practice of brands, retailers, and companies promoting their core values, vision, and mission in all of their customer outreach. But today's shoppers are quick to sniff out when a company is just talking the talk.
The average American consumer is exposed to anywhere from 4,000 to 10,000 ads per day. These can come from trusted brands or fly-by-night companies. The internet has also made it easy for anyone to create content. Fake news sites can spread their content as easily as legit newspapers and magazines.
Because of this barrage of ads and access to information, today's consumers have had to develop a Spidey sense for which messages are real, which are fake, and which fall somewhere in between.
If they're unsure whether a brand is truly being authentic in its marketing, a quick Google search can either validate the company's claim or dig up conflicting information. At best, consumers dismiss the ad. At worst, they'll take to social media to spread the word, resulting in a PR nightmare for you.
Wokewashing x greenwashing
Just ask Pepsi. In 2017, the brand had to formally apologize for an infamous ad that many said trivialized the Black Lives Matter movement. While the ad ended on a positive note, the backlash from it did not. "No one is finding joy from Pepsi at a protest," Elle Hearns, executive director of the Marsha P. Johnson Institute and former organizer for Black Lives Matter, told The New York Times. "That's just not the reality of our lives. That's not what it looks like to take bold action."
Ads like this and other fails have led to the rise of terms like "wokewashing" and "greenwashing." These describe the practice of featuring social or environmental issues in advertisements without taking action to address the actual problems.
Brands that fake authentic campaigns can end up on the news for all of the wrong reasons. In today's cancel culture, they'll be lucky if they have a chance to right their past wrongs. But don't let that stop you from taking a stand.
Today's consumers believe businesses have power. They think companies are more likely to drive change than the government or media, according to Edelman, and more likely to create real results. Shoppers don't want to just buy products and services. They want to support brands that share their values in their hopes of creating a more just and fair world.
What makes marketing "authentic"?
Authentic marketing is based on the same research as traditional marketing. Brands need to know:
What they offer
What they do/don't stand for
Who their target market is
And when it comes to discovering their target market, brands need to know:
What they value about the brand
What causes they care about
Where they spend their time online and offline
Once you have that information, you can create content and authentic campaigns that truly align with your values and your customers'.
And if you don't have access to that information, don't stress. We'll show you how to find it in a later in the guide.
Benefits of authentic marketing
As we mentioned earlier, increased sales and profits aren't the only benefits of authentic marketing. These campaigns often allow you to achieve — and exceed — traditional business goals.
Benefit #1: Build trust with consumers
More than 80% of consumers say they need to trust the brands they buy from and support. And the only way to earn that trust is to be true to your cause, be a part of the solution, and deliver a consistent message across all customer touchpoints.
This doesn't mean you have to share the same thing on every channel. But you want to make sure that someone who sees your Instagram ad will be able to validate your claims on your website and vice versa.
Building trust is the foundation of your authentic marketing success. By being genuine and consistent, you're able to create real connections with consumers.
Benefit #2: Boost brand awareness and visibility
Considering today's abundance of marketing messages, brands that embrace authentic marketing have an opportunity to stand out from their competition — while saving the world.
As you know, consumers are used to tuning out promotional messages, even from the brands they use regularly. If you tie your marketing to a cause, you're more likely to stick out in crowded inboxes and social media feeds.
You'll also benefit if consumers amplify your emails and social posts by sharing them with others who care about the same issues.
Benefit #3: Increased engagement
Because you're promoting a cause, not just a product, your content will naturally be more interesting to consumers.
People will be more likely to comment and ask questions. They may be more inclined to follow your feeds and visit your site.
Benefit #4: Highlight important causes — and actually make a difference
Just because your target audience cares about a cause doesn't mean they're actually doing something to advance it.
By giving them the tools to support the issues they care about, you're empowering them to make a difference. While we all know sales and profits are important, the positive social impact of your campaigns should be one of the driving forces of your authentic marketing efforts.
Best ways to create an authentic campaign
There's multiple ways you can build more authenticity into your marketing outreach. Here's how to ensure every post, promotion, and webpage is aligned with your target market's ideals, your brand's mission, and your business goals.
Truly understand your audience
As we mentioned earlier, understanding where your audience's values overlap with your brand's is the first step to building authentic marketing campaigns.
If that sounds hard, know that you're in good company. While more than 90% of marketers say understanding the user journey is important, less than 40% are actually using consumer research to make decisions.
Fortunately, there's many ways to gather this important info. You could use tools like BuzzSumo or Statista. Bazaarvoice also offers expert services to help you better understand your target market.
However you do it, don't skimp on this critical component of your authentic marketing campaign. You might also glean additional insights that can help you optimize your products, services, marketing campaigns, and entire customer journey.
Take a stand on the issues your customers care about
Now that you know what your target market cares about, it's time to take a stand — as long as it overlaps with your core brand values.
That last bit is especially important.
Like we mentioned earlier, there's a big difference between showing social responsibility and "wokevertising." Young people are especially good at sniffing out the latter, and they're ready to hold brands that use social justice for self-promotion accountable.
More than 30% of Gen Z reports that they stopped buying from a brand that's part of a social cause they don't align with. 76% of Gen Z and millennials say it's important to buy from brands that celebrate diversity. And more than 75% of millennials want CEOs to openly talk about the issues they support.
What exactly matters to these consumers? A 2021 YPulse survey revealed that the top issues for Gen Z are the pandemic, the Black Lives Matter movement, and racism — and they'd like to see brands involved in tackling these issues. It will also be interesting to see how consumers react to the recent US Supreme Court leak about abortion.
You can learn more about marketing to Gen Z here.
In the past, talking about social, political, and climate issues was a no-no in marketing. Those days are truly over.
Build community conversations with your audience
Keeping quiet about social issues isn't the only change in marketing. Today's consumers want to participate in a dialogue with their favorite brands and companies. They want to feel like they're part of something bigger than themselves. They want to support brands that make them feel connected.
To meet their changing needs, you need to create a sense of community around your brand. Speak openly and honestly, using customers' natural language instead of industry jargon. Make people feel like they're interacting with an old friend, not a marketing team. 
By talking about the issues important to you in an authentic way, you reveal the humanity of your brand. This helps form real connections that keep consumers coming back for more.
Leverage user-generated content
One of the easiest ways to sell with authenticity is to get out of the way and let your customers do the selling for you. User-generated content (or UGC) is regarded as 3x more trustworthy than traditional branded content.
UGC includes ratings, reviews, questions, videos, photos, blogs, and more. It's organic content your customers create about your brand. And it's one of the most powerful tools in your marketing toolbox.
For example, our own research tells us when online shoppers interact with a review on a product page, conversion rates shoot up as much as 58% and average revenue per visit increases 62%.
What's even more interesting is that these reviews don't need to be glowing recommendations. In fact, according to a recent study, too many positive reviews can backfire. They raise customer expectations. And they can strike consumers as inauthentic — which is the exact opposite of your goals.
Another way to increase the inherent trust of your UGC is to respond to customer reviews and questions. When consumers see a brand respond to a review, 41% think the brand "really cares about consumers" and "has great customer service."
Think it takes too much time to respond to all of those reviews? Our research from our Conversation Index shows that consumers' willingness to purchase a product with negative reviews doubles when seeing a brand's response.
Be transparent about your company and products
Throughout the consumer packaged goods industry, customers are being more critical about the ingredients of their favorite products, as well as how they're made.
From embracing cruelty-free ingredients to avoiding plastics, today's consumers want to see brands adopt more sustainable, ethical practices.
In a survey of over 10,000 members of our global Influenster community, 85% said they agree or strongly agree that brands have a responsibility to protect both people and the planet by offering sustainable initiatives. And if you do, they'll reward you with their dollars. Almost 75% of respondents said they're willing to pay more for eco-friendly/sustainable/green products.
This is especially true in the beauty industry, where another poll of our Influenster community revealed that nearly 66% of respondents said brands should provide more information about product ingredients and benefits.
In addition to finding a foundation that works for their skin tone, shoppers also want to know that their cosmetics and beauty products are cruelty-free, clean, hypo-allergenic, natural, organic, vegan, and green.
Take consumers behind the scenes of your products. Show them how each item is made. Talk about the ingredients and claims. You can also highlight the changes you'd like to implement in your shipping, manufacturing, and product development processes.
Promote your employees
Another way to take customers behind the scenes of your company is to introduce them to your employees.
From the manufacturing floor to the boardroom, highlighting the people who help your company run creates a sense of authenticity that can't be found in the traditional marketing campaigns.
Embrace storytelling
What do all of the recommendations above have in common? They help create stories.
Rather than a gimmicky ad or social media campaign, the most successful authentic marketing campaigns leverage the power of storytelling to create a connection with consumers. 
On one hand, it makes sense. It's hard to highlight an employee or take a stand on an important issue without some degree of storytelling. But it also makes your message harder to ignore — and forget. Studies have shown that stories are up to 22x more memorable than facts alone.
Examples of authentic marketing campaigns
Chobani
The yogurt brand Chobani describes itself as a, "values-driven, people-first, food-and-wellness-focused company." The "impact" page on its website lists multiple initiatives, including reducing the company's carbon footprint, treating cows better, and creating an incubator program for entrepreneurs from a wide variety of backgrounds.
The company also says it pays all employees at least $15 per hour and offers 100% paid parental leave for 6 weeks for all full-time hourly and salaried employees.
It's clear the company supports its mantra of "a cup of yogurt won't change the world, but how we make it might."
Impossible Foods
Impossible Foods makes what many say are some of the best-tasting meat, fish, and dairy alternatives. Throughout its marketing, the company stresses the benefits of eating plant-based foods, beyond just animal welfare. From reduced water consumption to lower greenhouse gas emissions, Impossible Foods is quick to show consumers how they're making a difference by eating less meat.
The company also offers online tools to help consumers understand their environmental impact and even talk about issues like climate change with their families. It also publishes an Impact Report in which it highlights its efforts to support voting access and civil rights and reduce food insecurity.
Patagonia
The clothing and accessories brand Patagonia leads the way in cause marketing. It took a big chance when it published an ad in The New York Times featuring an image of one of its products and the headline "Don't Buy This Jacket."
The ad was intended to highlight the effects of overconsumption and encourage shoppers to only purchase items they really need. It ran on Black Friday, perhaps one of the biggest shopping days of the year.
The ad was part of Patagonia's Common Threads Initiative. This program includes an online store where consumers can buy used Patagonia products at a reduced rate. It also highlights internal business processes, like offering paid parental leave and on-site child care at some locations.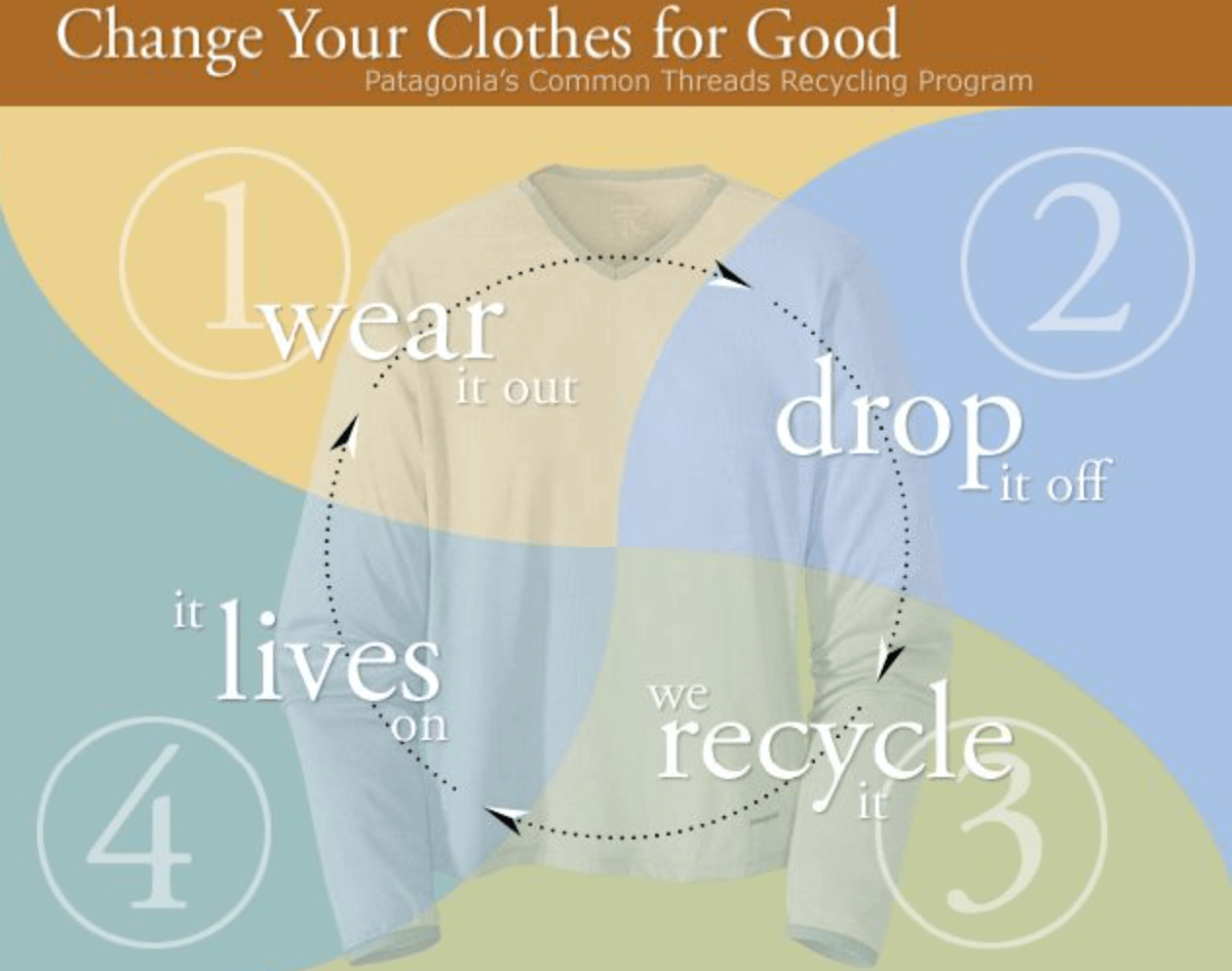 In a statement explaining the Common Threads Initiative, the company summed up its approach in a way that fully embraces the authentic marketing movement:
"Patagonia is a growing business — and we want to be in business a good long time. The test of our sincerity (or our hypocrisy) will be if everything we sell is useful, multifunctional where possible, long lasting, beautiful but not in thrall to fashion. We're not yet entirely there. Not every product meets all these criteria. Our Common Threads Initiative will serve as a framework to advance us toward these goals."
Southwest
Highlighting social and political causes isn't the only way to embrace authentic marketing.
Unlike many (if not all) airlines, Southwest Airlines doesn't charge for bags, change fees, or some in-flight snacks and drinks. To stand out from the competition, the airlines created a "Transfarency" campaign around these differentiators.
The overall message of the ads, billboards, and social posts tagged with the branded #FeesDontFly hashtag is that Southwest is up front about what to expect in terms of fees.
The company has done a fantastic job of creating authentic marketing around one of its core principles.
​​Castorama
Authentic marketing can also include owning up to a past mistake.
After a stream of returns, complaints, and negative feedback about its "Equinox" shower kit, the French home improvement brand Castorama went above and beyond to get back in customers' good graces.
The company completely redesigned the problematic shower kit. It also sent those who had complained about the product a new kit, free of charge. Many of those recipients gave the new version a positive review, which led to a significant increase in sales.
Peter Thomas Roth
Through a Bazaarvoice sampling campaign, the skin care brand Peter Thomas Roth sent its acne treatment to women hoping for clearer skin.
The goal was to highlight the brand's commitment to transparency. The acne treatment's new packaging listed all of the product's ingredients.
The brand also included information about each ingredient and its efficacy in helping customers fight acne.
To help promote the product and Peter Thomas Roth's commitment to customer education and empowerment, Bazaarvoice encouraged recipients to share their experiences with the treatment on social media.
Start your authentic marketing journey
In closing, embracing an authentic marketing strategy will help you create resonance with today's consumers. Especially the younger generations. Hopefully, these ideas will help you create new authentic campaigns that promote your brand values while boosting visibility, sales, and customer trust.
But how do you know if your brand is already authentic or not? We recently surveyed over 10,000 global shoppers to find out exactly what authenticity means to consumers and whether they know if brand's marketing is authentic or not. Read the full research here to learn more.