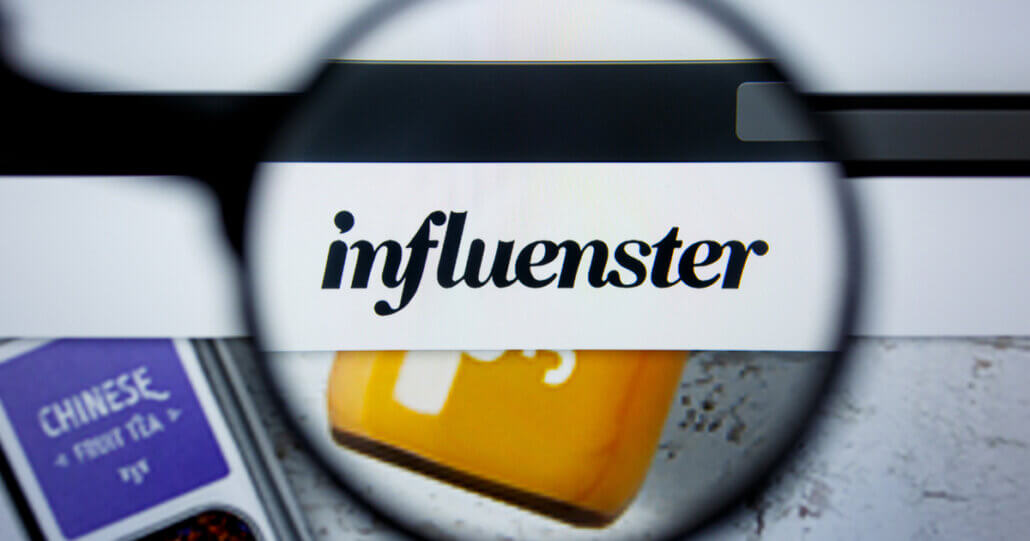 If you want to increase sales, trust, and awareness, you must start a dialogue with the right consumers, and leverage their voices and opinions to build up their authority. A great place to strengthen and grow these crucial relationships is within the Influenster community of over 6 million engaged shoppers who are eager to share their feedback. 
The Influenster community's love for product discovery has led to 55 million product reviews, growing on average by 1 million each month, which makes Influenster second only to Amazon in the online product review space. With 98% of that content added organically and non-incentivized, Influenster members are genuinely passionate about sharing the brands and products they love. 
Influenster empowers everyday shoppers to be influential for your brand. By tapping into the Influenster community your brand can build a solid, transparent relationship with the shoppers that matter most and empower them to become your biggest advocates.
Here's a few ways your brand can get the most out of the Influenster community, connect with these everyday shoppers who are actively raising their hands to engage with brands and empower your future customers to buy with confidence. 
Take advantage of existing, organic platform activity
Influenster's wealth of user-generated content (UGC) includes reviews, photos, videos, discussions, polls, and more. 98% of content is contributed organically, across a variety of product categories from beauty to baby to food and beverage and decor.
From sharing their opinions on their latest eye shadow purchase to finding the best organic pet food, members are using Influenster to research and review the brands and products that make up their daily lives. 
Over fifty thousand pieces of UGC are added to Influenster everyday but this activity doesn't have to be siloed to just the Influenster platform. What makes Influenster unique is the ability to take this content, and, through the Bazaarvoice Network, syndicate it to key points of commerce that inform their customer's next purchase. 
For example, Pacifica Beauty used the Influenster community to supply 12 retailers with thousands of new, high-quality reviews. Within just months of leveraging existing UGC, Pacifica gained over 2,000 reviews across nearly 200 products.
Capturing UGC organically can be a challenge, but the Influenster community is highly engaged, and we saw this as a good way to drive purchase intent.

Michael Kremer, Chief Marketing Officer, Pacifica Beauty
Those organic reviews were distributed to become more than 10,000 syndicated reviews with a 4.5 average rating across 12 retail sites such as Target, Buy Buy Baby, and Bed Bath & Beyond.
Find and connect with your brand advocates
Influenster provides an easy way for brands to foster advocacy through the ability to activate hyper-targeted audiences and form one-to-one connections that can be scaled across social and onto your product pages.
Members don't pay to be a part of the Influenster community, rather by filling out a profile of age, interests and shopping habits, linking their social channels and reviewing products they are connected to the brands that matter most to them.
Brands can leverage this hyper-targeted network that stretches across a variety of categories to segment the exact shopper they are looking to reach. Using over 900 data points per member, brands can activate both loyalists and competitive users, members who shop at key retailers or those with specific dietary or skincare needs, to test their products and share their feedback. 
By connecting your products with the exact, desired audience your brand has top of mind you will not only bolster your UGC strategy with authentic content, but will build life-long brand fans. 
Activate the Influenster community with a sampling campaign
Shoppers' trust in influencers has dwindled over the years. A study from Bazaarvoice reported that 47% of customers are tired of influencer content that appears inauthentic and a separate study, run by media agency UM, found that only 4% of shoppers trust what macro influencers say online. 
In today's market authenticity is key. Shoppers are turning to social media to inspire their purchases but are much more likely to trust recommendations that come from voices like their own.
Targeted sampling solutions help brands connect with their ideal consumer and lets these engaged Influenster community members build brand awareness for them. Not only do these turnkey solutions drive social content and reviews, but through a post-campaign survey, brand's can get a look into their target consumer shopping behavior and preferences.
Sampling solutions are customizable for brand goals, whether you're sending product to their doorstep in a dedicated box or scoring valuable space in a non-competitive shared campaign.
In addition to building up brand trust, sampling helps create a strong relationship with your target consumer. Since the majority of members are everyday shoppers, they aren't receiving PR packages or getting paid to review products. Even the Influenster community's most active members only receive 2-3 boxes a year.
When they receive your product at their doorstep, they're engaged and excited to share their opinions. Creating this branded experience helps build relationships that last long after the program's end. 
Influenster sampling solutions do more than build and strengthen relationships with your target audience. They drive measurable ROI. In 2019, Influenster partnered with Rimmel and market research company, IRI, to measure the value of peer-to-peer recommendations in driving conversion. 
The campaign flooded both social media and product pages with authentic UGC. After sending 2,000 custom sampling boxes to a hyper-targeted group of beauty enthusiasts and encouraging them to review and post on social media, the brand collected over 1200 product reviews and 15.7 million impressions.
Most notably the study found that this member content had a substantial impact on sales. The campaign exceeded IRI's sales lift benchmarks for beauty digital campaigns, with a 44% higher lift for the featured products. The results also demonstrated a halo effect with a 69% higher sales lift on all of Rimmel's mascara and eyeliner products vs. the IRI benchmark.
Better understand shopper preferences through data
Customer ratings and reviews are a crucial component of the shopping experience, impacting everything from sales to SEO. But, unlocking the meaning and trends behind UGC is often time-consuming and labor extensive. In fact, according to Bazaarvoice research, half (49%) of brands and retailers report that they do not have the resources or tools to collect insights from their UGC.
With 50 million product reviews, Influenster can source robust first-party insights on brand and products. From an in-depth review analysis that helps brands better understand their target audience to custom surveys that help fill in data gaps, insights can help guide and improve brand strategy and inform product innovation.  
Shopper data from the Influenster community can also help inform and enhance ad campaigns and marketing efforts. Brands can leverage post sampling campaign insights to create testimonials and claims that bolster brand credibility.
Also, brands can leverage Influenster's robust targeting capabilities and high-quality member content to power their paid media strategy. ReviewAds turn their top reviews and UGC into highly-targeted digital and social ad units, bolstering brand reach, and credibility. 
For brands not yet tapping into the Influenster community, there's a goldmine of engagement and data waiting for them to take their business to the next level.
__________________________________________________________
We can help you create and customize campaigns that connect with the right audience of shoppers to build brand awareness, generate authentic UGC, and create lasting brand loyalty.
Request a demo