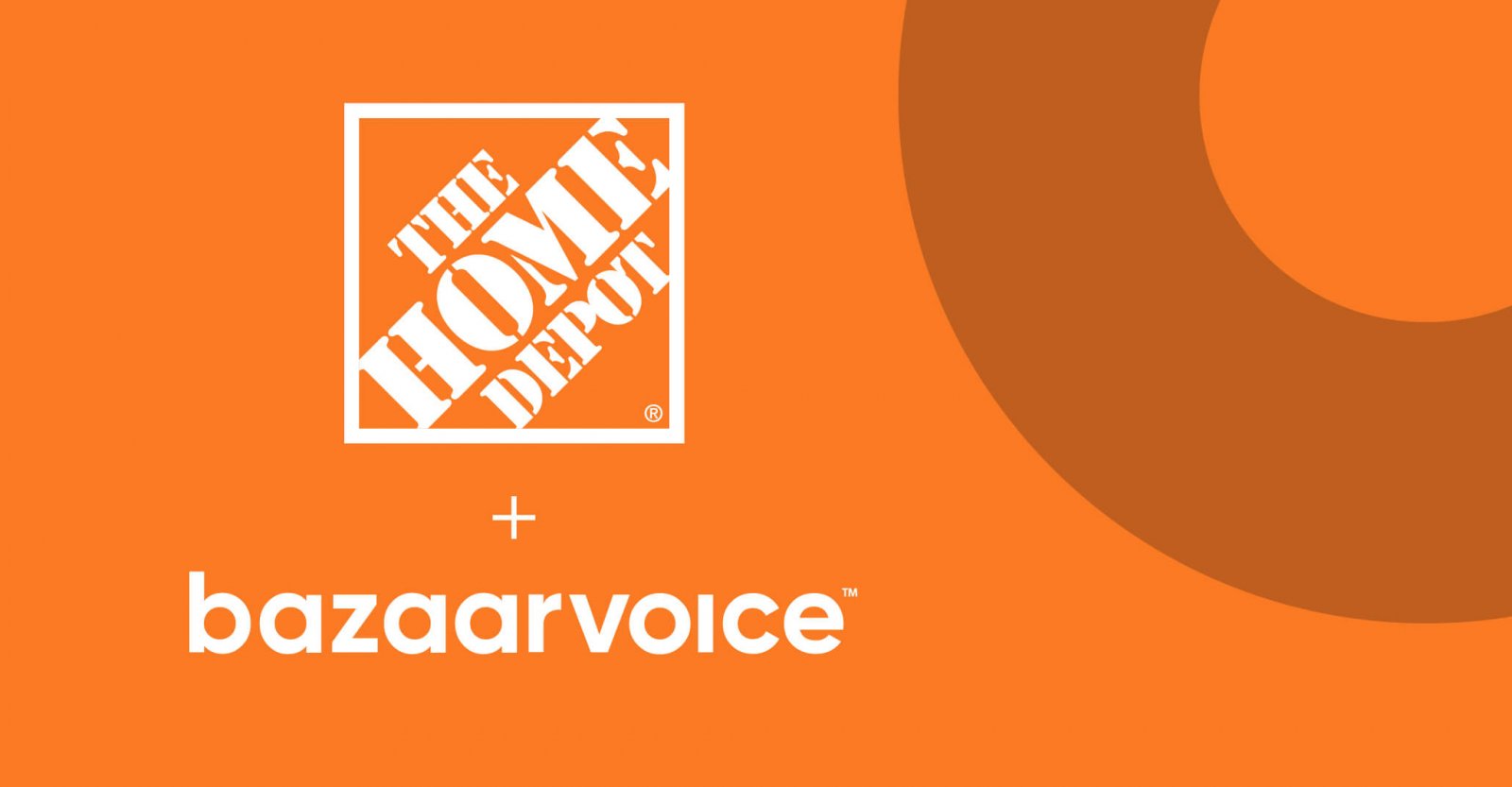 Home Depot Canada understands that reviews—or, a lack of reviews—can make or break your business.
That's why the home improvement giant partners with Bazaarvoice to get more high quality reviews onto its website. Home Depot Canada launched several solutions and features that improve customer experience and help its suppliers optimize their user-generated content (UGC) on the Home Depot Canada website.
It's a win-win situation for everyone, creating a better experience for customers and boosting sales for both Home Depot Canada and its vendors. From launching its own tailored sampling program to syndicating visual UGC, here's how Home Depot Canada successfully injected thousands of quality reviews and photos into its website.
1. Home Depot Canada inspired more confident purchases by increasing UGC with Home Depot Seeds
Bazaarvoice and Home Depot Canada partnered to help brands get more UGC with its Home Depot Seeds sampling program. The sampling program puts products in the hands of Home Depot Canada shoppers who are eager to try new products, in exchange for providing honest product reviews on the Home Depot Canada website.
Home Depot Canada vendors are encouraged to use the review-seeding sampling program strategically throughout the year for seasonal, exclusive, and new products, or any products that need new reviews, as reviews recency matters. Bazaarvoice helps Home Depot Canada vendors decide which products to sample, identify the perfect audience for your product, and guide the brand throughout fulfilment.
Home Depot Canada invested in reviews collection because UGC drives sales. Customers who interact with UGC are 2X more likely to convert and 93% of consumers say online reviews do impact their purchasing decisions. Reviews help customers validate their purchasing decisions and feel more confident in products.
The sampling program is a relatively low-cost, tangible solution that allows Home Depot Canada vendors to easily get feedback, and increase their ratings and reviews coverage on Homedepot.ca. It's been so successful in fact, that Home Depot US vendor partners are now interested in using it to collect reviews for their Canadian exclusive items and new product launches.
Click to watch Home Depot Seeds 101
2. Home Depot Canada expanded its reach with French translations
Almost a quarter of Canadians (22.8%) speak French as their first official language, but 92% of Home Depot's reviews are in English. As many as 40% of customers won't buy if they can't read content in their language, so it was imperative for Home Depot Canada to enable French translations on its site to make its UGC more accessible for its French-speaking customers.
Luckily, turning on Bazaarvoice's Review Translations feature was a quick way to expand Home Depot's reach to French users and allow shoppers to translate UGC into their native language on-demand.
3. Home Depot Canada invested in more visual content on its site
Another simple and fast way Home Depot Canada enabled more engagement on its website was by launching photo syndication. 
Photo syndication is the collection and distribution of visual UGC for a brand to the websites of retail partners who sell the brand's products. Brands, or third-party providers on their behalf, collect photos taken by customers using a variety of methods, including post-interaction emails, sweepstakes, social media, and sampling programs. For our clients, Bazaarvoice authenticates the collected photos and then matches brand content to the product catalogs on retailer websites.
Photo syndication helps retailers deliver an exceptional shopping experience by showcasing plenty of content on all of their products. But it doesn't just help retailers. Brands can leverage photo syndication to ensure their most inspirational content is available wherever consumers are shopping.
A majority of consumers (62%) are more likely to buy a product if they can see photos taken by other customers, according to Search Engine Journal. The surveyed consumers said photos help them make purchasing decisions for a myriad of reasons, including helping them see the quality of a product and seeing the product in action.
After enabling photo syndication, Home Depot Canada saw a big return: there were over 900,000 photos available within the Bazaarvoice Network to instantly syndicate to Home Depot Canada. Now, 937,472 syndicated reviews have photos attached, 1,398,076 total photos have been syndicated, and 109,481 products have syndicated reviews with photos.
Home Depot Canada made a name for itself in the retail industry with its innovative—yet simple—approach to collecting more UGC for its vendors on Homedepot.ca.
Get in touch with us here to learn more