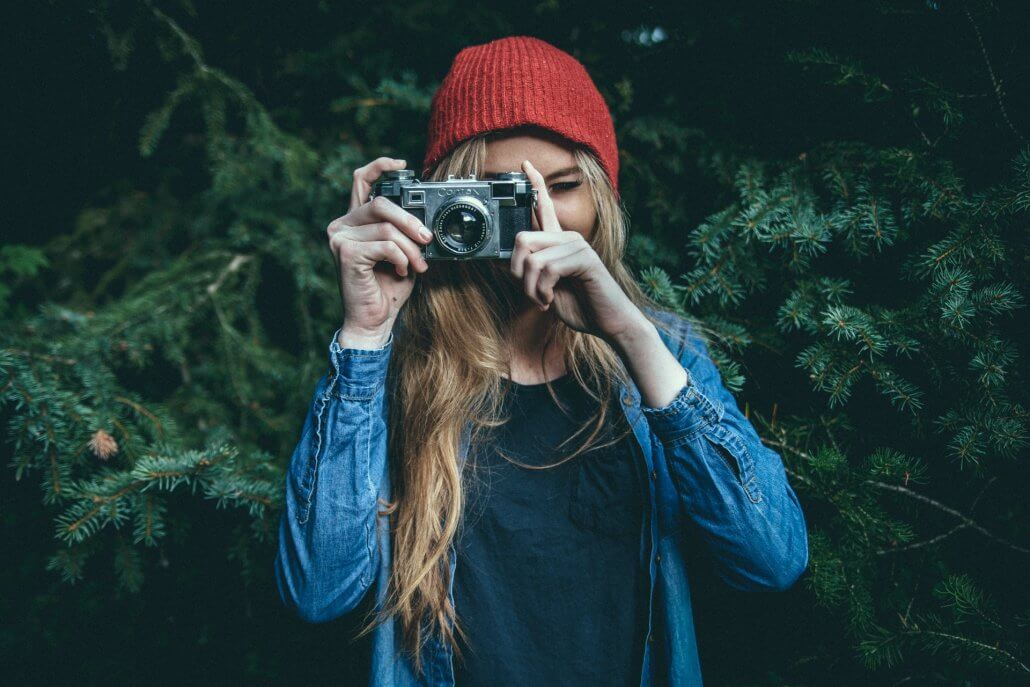 Today, 60% of marketers believe visual content is essential to their go-to-market strategy. However, only half of marketing departments allocate even 20% (or less) of their budget towards producing pictures and videos.
That isn't surprising. It's costly to create compelling visual content across your product catalog. But it doesn't have to be! Today, social media platforms offer plenty of authentic product, and brand, focused social content from your customers.
In fact, the average consumer devotes roughly two hours per day to social media. With over 250 billion photos on Facebook and 95 million new photos and videos posted on Instagram each day, user-generated visuals flood our digital devices. Your marketing team should be taking advantage of this content and also populating your website, product pages, and own social channels with it.
When you leverage this visual user-generated content (UGC) that consumers are creating, you'll be able to set the perfect foundation for a go-to-market strategy for any product you offer. 
Create buzz on social media
Social media helps consumers discover new products and brands. After seeing a product or service on Instagram, 92% of users said they have taken some kind of action, like buying the product online, visiting the brand's website, or following the brand on social media, according to research commissioned by Facebook.
Social media influencers can also help spread the word about new products to their followers. According to a Morning Consult report, influencers especially resonate with younger demographics. Over 50% of Gen Z and millennials say they trust influencers' advice about brands and products.
To create buzz on social media with visual content, start with relevant influencers and your most loyal customers. Consider sending them samples of your new product and asking them to use a specific hashtag when posting about the product on their social channels. This will build awareness about your product, make it more discoverable by new customers, and provide you with some good visual content from influencers and followers to use in the rest of your go-to-market strategy.
You should also perform regular searches to find where else your customers are posting about you. Search your name on social platforms, find YouTube mentions, audit event photos, look at tagged locations for your physical stores, and use Google Analytics to see where on-site traffic is coming from.
Add customer photos to product pages
Once you start finding the visual content that customers are creating about your brand, you can use that content to enhance product pages on your website pre-launch.
According to Bazaarvoice data, one in three consumers say that photos of products from other shoppers are important in their decision to buy. User-generated photos are especially important for categories like apparel, food and beverage, home furnishings, health and beauty, and pets.
Use the visual content your customers post on Instagram, Facebook, Twitter, Pinterest, and TikTok to add photos and videos to your product pages. Visual content gives customers the information they need to make a confident purchase decision. We've seen conversion rates increase by up to 150% when visitors interact with images displayed with Bazaarvoice Galleries. And, Salesforce reports that visitors spend 90% more time on websites that include UGC galleries.
Learn customer use cases to influence your go-to-market strategy
Product descriptions can only say so much. But when paired with content that actually shows how the product can be used, they help customers make the most informed purchasing decisions.
Find visual content from customers that displays how they're using your products in their real lives. Plus, by incorporating common customer use cases and customer phrasing from social posts and reviews into your product pages, you'll also improve search and marketing copy.
When lifestyle brand Oliver Bonas started using UGC galleries to show how customers were actually styling jewelry, they saw a 188% conversion lift among those who engage with social and visual content.
Explain your products with how-to videos
With TikTok and Instagram Reels making videos as common as photo content, shoppers are taking notice.
Bazaarvoice's research on visual UGC found that 24% of consumers say videos may highlight something that wasn't obvious just from the still images or product description, and 21% would like to see a product in action before they buy.
Work with influencers to create short, engaging how-to videos that you can post on social media and product pages pre-launch. When customers immediately understand how to use your products, they'll be more confident in making a purchase.
Visual UGC is out there, don't waste it
It's time for brands and retailers to put social photos and videos to work in their go-to-market strategy. Embracing this trend provides a tremendous opportunity to increase shoppers' awareness of new products and build loyalty to your brand. This in turn will greatly boost sales and revenue post-launch.