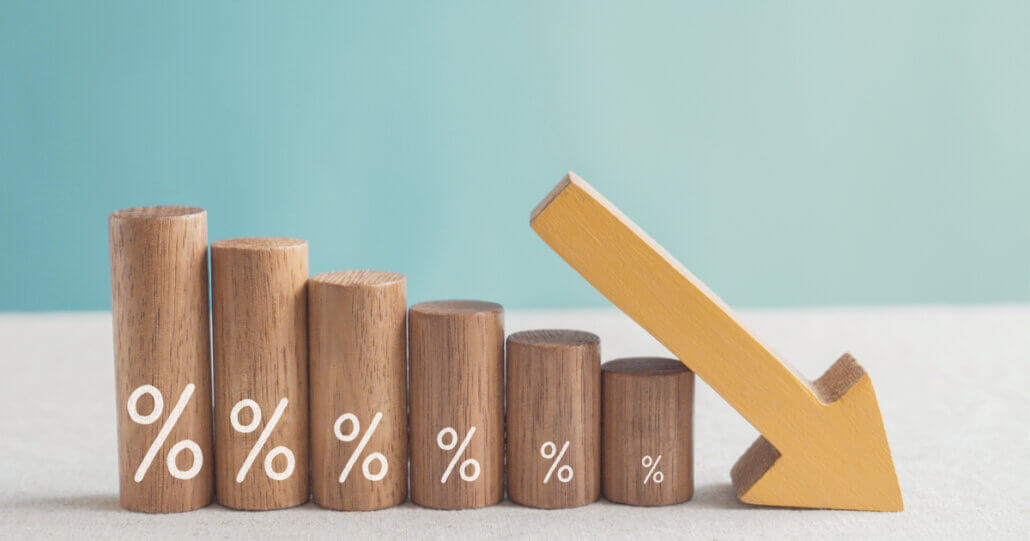 With more customers shopping online than ever before (looking at you COVID-19 pandemic), e-commerce returns have been increasing. A recent survey from the National Retail Federation found that the average rate of returns for online purchases was 20.8% in 2021, rising from 18.1% in 2020.
Higher e-commerce return rates are a problem for your business because returns reduce e-commerce conversion rates and profit margins. Every time a customer returns an item, you either need to resell it or mark it as a loss. Not to mention the cost of paying to have the item returned.
Plus, you run the risk of having an unhappy customer that may not choose to shop with you again. The customer already spent a lot of time opening several tabs from different stores trying to find the one product that would fit their needs, and they chose yours. Even if you offer free, easy returns, customers still have to initiate the return process, which can sometimes be a hassle.
The bad news is that returns will always happen within e-commerce, and you can't get rid of them entirely. But don't despair, there's good news too. There's several ways to reduce your e-commerce returns. Here's our top seven.
7 ways to reduce e-commerce returns
1. Collect ratings and reviews
Deloitte and Touche LLP research found that a high quantity of reviews is one of the most significant factors that sway purchasing decisions for 46% of shoppers. People rely on user-generated content (UGC) like reviews to evaluate if a product/service is a good fit for them. Learning about their peers' experiences with the product builds trust and inspires more confident purchasing decisions. And more confident purchases lead to fewer returns.
Pro tip: We've found that shoppers typically view up to 10 reviews before deciding what to buy.
So how do you get more reviews for your products to inspire those future shoppers?
According to a BrightLocal survey, 35% of consumers have left a review at least half of the times they were prompted to do so by a business. The moral of the story? It doesn't hurt to ask.
And how do we know ratings and reviews reduce e-commerce returns? Because Bazaarvoice customer GANT implemented a UGC program to collect more customer reviews of its products. The result? A 5% reduction in return rates.
2. Show how your products look in real life with visual UGC
Visual UGC sourced from social media can increase conversions by 150% and average order value by 15%. Visual UGC can be particularly impactful for apparel, home, and beauty brands because these are also the categories that have the highest e-commerce return rates. Using UGC here gets shoppers closer to seeing what these product look like in real life situations.
For example, Maybelline includes its fantastic brand imagery on its Lash Sensational Sky High mascara product detail page, but it also has galleries of visual UGC from real customers so shoppers can see how the product looks on a regular person (not a model).
The galleries on Maybelline's product pages are also shoppable, with tagged products in each image so customers can complete the look with other Maybelline products if they choose to.
3. Provide comprehensive size guides
Narvar found that about 48% of customers buy multiple sizes of the same apparel item to figure out what fits at home, and then they return the rest of the order. If you're an apparel brand looking to help your customers cut down on this, look at the sizing information on your product pages. What are you telling the customer about how the product fits?
Every person's body is different, so offering information about how the product fits on users with similar body types is critical.
For example, when a shopper clicks on "Size & Fit" on one of clothing brand American Eagle's product pages, they'll see a scale that shows how an item fits based on what other reviewers have said.
Then, if the user scrolls down to the reviews, they'll see more information about how all reviewers found the item's fit. They'll also be able to filter reviews by size, height, and weight, so they can discover what reviewers most similar to their body type have said about the clothes.
Another option is to harness the augmented reality marketing trend. AR is coming in to save the day and reduce global e-commerce returns. Well-known brands like ASOS and Sephora use AR tools to show how clothing looks on different body types, or how a certain shade of lipstick would look on you. All without ever having to leave the house.
4. Put the "detail" in "product detail page"
When's the last time you reviewed your product detail pages (PDPs)? Take a look at them with your team and ask yourself, "If I knew nothing about the product, what does this page tell me?"
To reduce returns, you have to give customers as much information about what they're buying as possible. Selling clothes? Don't just tell them what fabric the T-shirt is made of. Tell them what it feels like and what they can wear it with.
You should also incorporate UGC into the "detail" portion of your PDPs. Reviews don't have to live at the bottom of the page. Beauty brand Lush leverages awesome testimonials from customers and displays them higher up on product pages.
Find reviews that tell other shoppers exactly how the product will make them feel. This is especially beneficial for beauty, apparel, or home brands because shoppers can't see and feel the products in person.
5. Answer customer questions
So you've provided great sizing guides, added more detail to product pages, and have collected UGC in the form of reviews and images from customers — but what if shoppers still have questions about your product? You don't want them leaving your site to get the answer, which is why many retailers are adding question and answer modules to their online stores.
Our own research found that brands and retailers who respond to questions onsite see a 98% average conversion lift.
It's pretty simple — if a shopper is unsure about a product, they likely won't buy it. But they'll ask the seller a question about it. Ignoring the question means the shopper either won't purchase it, or if they do it may not be right for them. Thus, will be returned. If you do answer the question, the uncertainty is cleared up and it's more likely to be a successful purchase. and voila, your e-commerce returns are reduced.
Plus, you can also use questions and answers to improve product pages. If you notice the same questions coming up repeatedly, consider incorporating information that answers that question into the product description to give customers the answers they need even faster.
6. Respond to customer reviews
Collecting reviews is not enough. Your company must take an active role in review management in order to provide as much information about products to potential customers as possible before they make a purchase. This means responding to reviews, both positive and negative. In fact, 87% of customers expect brands to respond to negative reviews, and 72% expect responses to positive reviews.
For negative reviews, offer support and a solution to make it right with the customer. This will prove to the customer (and browsing shoppers) that you listen to feedback and can be trusted as a brand. Just don't ignore them. 35% of customers say they wouldn't keep purchasing from a brand that ignored their complaints.
For positive reviews, thank the customer first and then find a detail from their review that you can comment on to show that you read the review and take what customers say to heart.
7. Use insights to improve products
Is there a certain product on your site that just keeps getting returned? If you have a good review collection strategy, your brand can look to UGC to figure out what customers don't like about the product so you can hopefully improve upon it and reduce future returns.
Take the fashion brand Vertbaudet. The brand noticed consistent customer feedback through UGC that one of their maternity dresses was too small. Vertbaudet responded by improving the measurements of the maternity dress and fixed the cut, leading to an e-commerce returns reduction.

Make e-commerce returns a thing of the past with UGC
UGC is a powerful tool when it comes to reducing your return rates. By providing information from other customers, you'll help shoppers buy the right product for their needs the first time, which will improve customer satisfaction and your bottom line.
Ready to collect more review content to positively influence future shopper purchasing decisions? Here's how to build a winning review collection strategy.