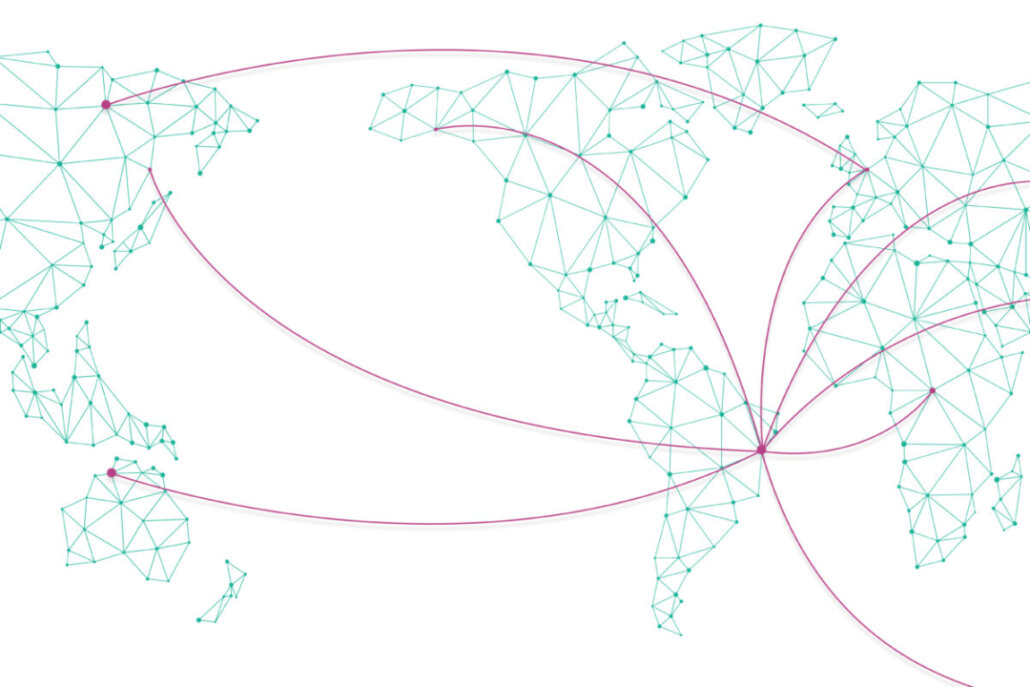 Bazaarvoice is committed to providing the best-in-class review syndication solution for brands and retailers. With that in mind, we recently commissioned Forrester, the market research group, to run research on the ROI of partnering with Bazaarvoice and our solutions.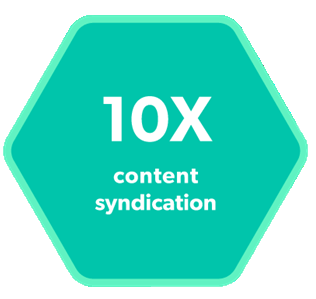 Building on this, we wanted to take some time to break down the fundamentals around content syndication and the value it provides.
What is review syndication?
Review syndication is the distribution of a brand's user-generated content (UGC), like customer reviews and photos, to the websites of retail partners who sell the brand's products. Depending on whether a brand has its own e-commerce or not, the UGC may show up on the brand's website, and then the same content is syndicated out to key retailers, where it will display on the corresponding product display pages.
Review syndication helps brands ensure their content is available wherever consumers are shopping and helps retailers deliver an exceptional shopping experience by having plenty of content on all of their products.
How does review syndication work?
While the definition of syndication makes it sound simple, there's a lot that takes place in the background to ensure that brands and retailers can distribute and receive content.
Let's break this down. Here's the steps in our review syndication process.
1. Brand content is collected from customers
Brands, or third-party providers on their behalf, can collect ratings, reviews, and other UGC using a variety of methods, including review request emails, sweepstakes, social media, and sampling programs.
2. Bazaarvoice authenticates and moderates the content
UGC should represent a customer's genuine, unbiased, and transparent opinion about their experience with a product or service. In this step, considerable efforts are made to ensure that content is:
Free from fraudulent content
We take review syndication very seriously. With that, we prevent fraudulent content, including disruptive or 'trolling' behavior, commercial messages, automated submissions (e.g. bots and scripts), illegitimate or degrading content from a client's competitor, and self-promotion.
Reviews are not altered in any way by anyone other than the original author — including corrections for spelling or grammar. Reviews are not filtered, edited, or deleted simply because they're negative or are lower rated.
We don't allow companies to directly ask for positive reviews. If consumers are offered money or promotional material (such as discounts or coupons) in exchange for providing an unbiased review, then the review must note this fact.
Our proprietary NLP- and human-powered moderation engine ensures that content follows brand guidelines before it is displayed, with coverage in over 38 languages.
3. Bazaarvoice matches brand content to the product catalogs at retailer websites
Brands sell their products on a diverse set of retail sites. Matching hundreds of thousands of products across thousands of retailer and brand catalogs is tricky. Because of that, we take on the task of matching brand UGC to the retailers that sell their specific products. And we do this step at scale.
4. Brands' UGC is displayed on retailer websites
Brand content, whether ratings, reviews, or photos, is displayed on the corresponding retailer product display pages. Thanks to our syndication network, retailers receive over 325 million reviews from 2,500 brand sites, and brands are able to reach over 1.3 billion shoppers across over 750 global retailer sites every month.
Why is review syndication valuable?
For a number of reasons. Thanks to review syndication, brands increase the reach and distribution of their content, reaching consumers they otherwise wouldn't be able to. And retailers gain content to help shoppers make better decisions and to increase sales. Brands, retailers, and, most importantly, consumers all win.
It's important that we're as efficient as possible with our content. Bazaarvoice is a partner with a global network of strategic retailers that are important to our business. That really helps us to get our content on those channels, not only for ratings and reviews, but for Q&A or social media content.

G2 reviewer — Global Lead Social and Consumer Content Engagement, CPG (electronics)
That being said, review syndication is extremely complex, and that complexity grows as the scale of the retailers and brands grow. Much of this is due to inconsistency in how the e-commerce industry treats and manages catalog data. Which is where Bazaarvoice steps in. 👣
The gist is, there's no single way to build a catalog or one single indicator for product matching. Instead, we ingest all of the catalog data across our network, which comes to us in various stages of completeness, and then fill in the gaps to match the data piece by piece, product by product.We then build a connection between brand content and retailer catalogs and have invested in making this matching process seamless on both ends.
The result is that every product is given its own brand-identifier, authenticated, matched, routed, and ultimately displayed at each retailer.
Retailers gain high quality, trusted, authentic content that drives SEO, sales, and engagement value, all without having to invest in their own infrastructure to gather, aggregate, and match content from the brands they sell
Brands rest easy knowing they're putting their best foot forward and standing up to competition in the retail channel
Consumers get authentic product content wherever they shop and they know where that content comes from, fostering a connection to the brand, trust in the retailer, and confidence to buy
What questions should I ask of a UGC or review syndication provider?
We highly encourage you to thoroughly evaluate any UGC or review syndication solution. To be able to better understand review syndication and evaluate your options, we recommend asking any content syndication provider the following questions.
Data rights:
What data is being captured?
How will my data be stored and processed?
Do I have to agree to any data privileges in exchange for a zero-cost solution?
What are the honest and responsible costs in a zero-cost solution?
Product matching:
How do you ensure that brand content is matched to the right product at the right retailers?
How are you operationalizing the matching of content?
Implementation:
Am I responsible for implementing an API?
Do I need a second display on my page?
If so, how does this impact load time/page speed?
Do you require a pixel to be implemented?
---
Syndication of UGC has become an essential tool for retailers and brands of all sizes to maximize the volume of their customer ratings, reviews, and visual content. As well as ensuring that influential UGC is accessible wherever their customers need it.
And review syndication across the Bazaarvoice Network helps brands and retailers to significantly increase content coverage and the quality of ratings and reviews for their products. For the composite organization, from a recent Forrester Total Economic Impact™ Study of Bazaarvoice, this improvement leads to better conversions on products (from 2% to 4%) and average order values that increase by 5%.
If you're a current Bazaarvoice client, we know that review syndication is top of mind for you. For any additional questions, please don't hesitate to reach out to your Bazaarvoice account team.
If you're not a Bazaarvoice client, get in touch below and see how we can help.
Request a demo