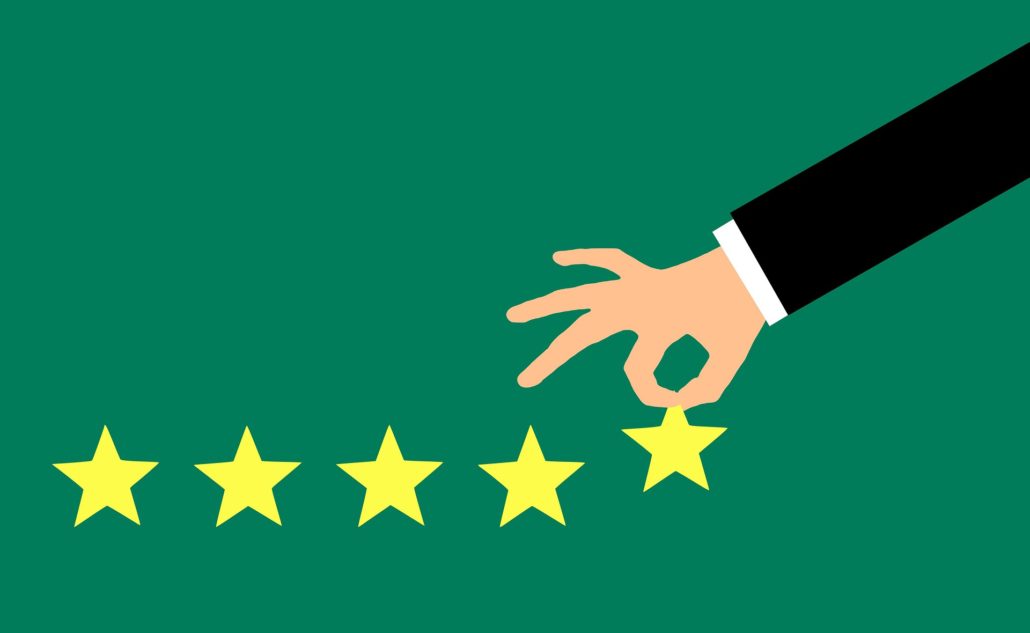 While ratings and reviews have only been around for about two decades, it's hard to imagine shopping without them. According to consumer research we conducted with Deloitte and Touche LLP in 2019, the majority (75%) of shoppers use reviews to discover and evaluate products. From food and beverage and apparel, to health and beauty and hardware, to everything in between, reviews play a crucial role in the buying process.
At Bazaarvoice, ratings and reviews are the center of our business. And with a network of over 6,200 brand and retailer sites to support, we do a lot of research to understand the value of reviews for businesses and their customers. Here are some of our takeaways that prove the power of ratings and reviews, based on some of our latest research:
Ratings and reviews impact everything from sales to SEO
Shoppers are leaving more reviews now than ever. Across our network last year, the number of reviews submitted increased nearly 11% year-over-year. We found that when shoppers engaged with reviews on best-in-class sites (the top 25% of our clients), there was a 138% lift in conversion, which is 7% higher than in 2018.
But not only are shoppers converting more readily on pages with reviews, but they're also spending more money. The lift in revenue per visitor among shoppers engaging with reviews was 159% in 2019, up from 148% the year prior.
Increasing your sales and profits aren't the only thing that reviews can improve in your business. Brands and retailers we've talked to said that reviews have an impact far beyond the product page. According to those we surveyed for our 2019 Shopper Experience Index, over half (52%) said they help increase brand loyalty, 53% cited a positive impact on in-store sales, and 63% said that they improve SEO.
Ratings and reviews help shoppers make informed, confident purchases
Rating and reviews are the number one online feature shoppers rely on when making informed product decisions faster, more so than product page descriptions, chat bots, and the website's search tool. But consumers aren't just using them online. According to research commissioned by Bazaarvoice from Deloitte and Touche LLP, a vast majority (82%) of shoppers research products online before going in-store, and over a third read a product's reviews on their mobile phones while looking at the same product in-store.
Our research found that shoppers often turn to ratings and reviews when they're in the final stages of their decision making process to help them choose your product. In fact, 70% of shoppers often or always look at available reviews, and 60% of shoppers often or always look at customer photos.
This not only helps them feel more confident in their decision but can also change how much they're willing to spend. We also found that half of shoppers have been influenced by reviews to buy a more expensive product than planned.
You may be surprised to learn that it isn't just positive reviews that consumers find helpful. Over half (60%) say negative reviews are just as important in their decision to buy. The majority (62%) say it's because they contain more pros and cons than positive reviews.
But when browsing your reviews, shoppers are most likely to be influenced by a high number of reviews (46%), followed by star rating (42%) when making a buying decision. Shoppers who usually don't read reviews say they would like to see more reviews from people like them and more customer photos.
Having reviews displayed on your site is a great first step to winning over your customers, but don't forget step two – responding to reviews. About a third of shoppers expect businesses to publicly respond to their reviews, regardless of whether their review is positive or negative. Almost half (48%) say brands responding to reviews improves their odds of buying the product.
Reviews improve your brand's trustworthiness
Brand trust is one of the most valuable assets a business can have in today's retail landscape. Almost all (82%) of shoppers won't buy from a brand they don't trust, and 62% of shoppers choose products based on a brand's reputation. One way to build consumer trust is by handing over the mic to their fellow peers to help advocate for your brand. Over three quarters (78%) of shoppers trust reviews, even more than family and friend recommendations.
It's not as simple as just displaying reviews; you have to ensure that they are authentic. If shoppers suspect a product to have fake reviews, 36% would not buy the product, 28% would not trust the brand, 27% would not trust the site's other reviews, and 25% would not purchase from the website — and 18% said all of the above.
The number one factor that makes consumers suspicious that a product has fake reviews is seeing multiple reviews with similar wording (55%). That is followed by review content not matching the product (49%), bad grammar/misspellings (36%), and an overwhelming amount of five star/positive reviews (35%).
As consumers have become more skeptical of marketing and advertising practices as a whole, they are constantly evaluating product reviews to look for red flags.
To learn more best practices around combating fake reviews, read our blog post.
Reviews contain insights about products, processes, and purchasers
Ratings and reviews are an invaluable source of feedback. Consumer reviews can help surface issues with products, shed light on new use cases, and inform product innovations. Shoppers want to see businesses use their reviews, both positive (25%) and negative (38%), to make product improvements.
We have countless stories from our clients about ways they have improved their products and processes based on the feedback they've received from customer reviews. In fact, 72% of our clients use UGC to improve customer service, 66% use UGC to improve products, and 50% use UGC to improve marketing tactics and messaging.
What do shoppers want in a review?

While some might think it's difficult to quantify the value of ratings and reviews, the above statistics prove their power. There are a variety of ways that they are useful, both for businesses and their customers. Not only are ratings and reviews absolutely necessary to today's consumers during the purchasing process, companies are missing out on sales, profits, and priceless information without them.
Learn more with our latest annual Shopper Experience Index.