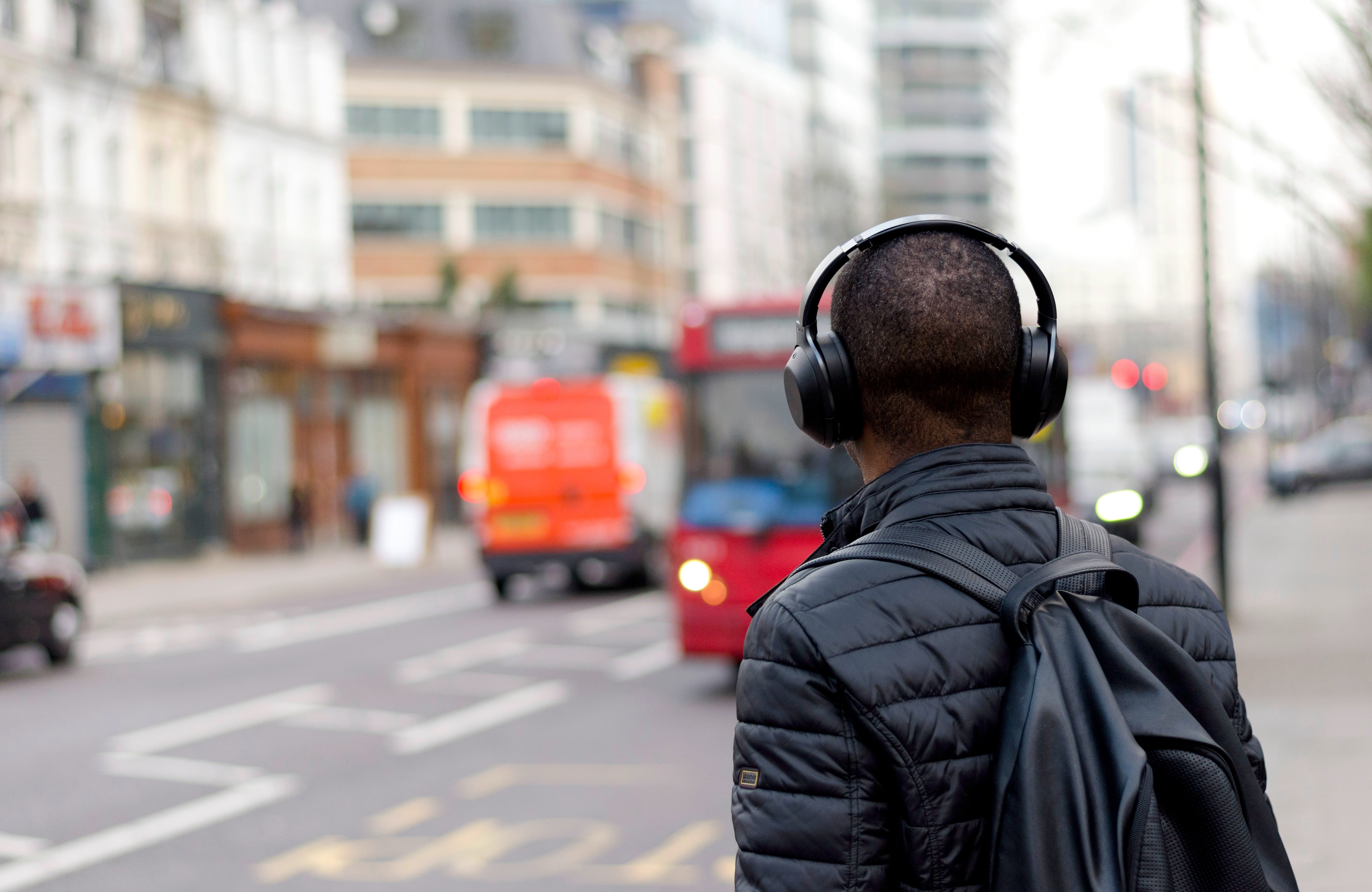 For those in the marketing and e-commerce industries, learning is a constant necessity. Every day brings new challenges for capturing the attention of shoppers, and every year seems to bring a decrease in how much time we have to do it.
Need proof? According to a study from Microsoft, the average human attention span fell from twelve seconds in 2000 to eight seconds in 2015 — yes, a second shorter than that of a goldfish. Us marketers need to know how to break through the noise and navigate an increasingly fast-paced world.
So, how do marketers stay current on trends and best practices while still getting their job done? Podcasts — perfect for passing the time during commutes and menial tasks.
If you're not an avid podcast listener, it can be hard to know where to start. There are tens of thousands to choose from, so we asked some of the podcast fans in our marketing department about their favorites.
In preparation for the new year, here are our favorite marketing podcasts that will keep your skills sharp and your marketing mind nimble.
Hosted by Reid Hoffman, the co-founder of LinkedIn, Masters of Scale just recently launched this year — and we're glad it did. With Masters of Scale, Hoffman focuses on a key question: How do you take a startup and turn it into a titan? Hoffman offers advice from his own journey to the top and speaks with a host of other industry leaders, including VMWare's co-founder Diane Greene and Netflix's CEO and co-founder Reed Hasting.
2. Digiday
Over the last few years, the advertising and marketing publication Digiday jumped into the podcast game with a series of titles ranging from the eponymous Digiday Podcast to Starting Out.
They all get big marks of approval from our Public Relations Manager, Alison Kwong: "I've always enjoyed Digiday's reporting, coverage, and points of view on the media and marketing industries, and for their podcasts, Digiday editors interview really impressive industry leaders representing ad agencies, publishers, and great brands like Fender, Coca-Cola, and Disney," Kwong says. "Every guest has a unique take on audience development, content marketing, different publishing platforms, and the major issues and trends impacting the industry. I learn something new every time."
Her favorite interview series?
Hosted by NPR's Guy Raz, How I Built This focuses on some of today's most iconic brands like Instagram, Airbnb, and Southwest Airlines and explores how they came to be, well, iconic. Speaking with everyone from innovators to founders, Raz explores the "stories behind the movements they built" and digs deep into what it took to bring an idea into reality and make it bigger than the initial spark.
The brainchild of marketing gurus Eric Siu and Neil Patel, Marketing School is delivered in quick burst episodes that you can listen to on the way to lunch or on a walk to the water cooler (OK, a slow walk — every episode is under 10 minutes). With episodes on everything from ROI to SEO to content marketing, Marketing School is a blog-turned-podcast that's filled with actionable lessons to help marketers with all levels of experience operate better in a continually changing industry.
Billed as "audio on demand that covers both classic and new marketing," Marketing Over Coffee features 20-ish minute episodes about the intersection of marketing and technology. The brainchild of John Wall and Christopher Penn, Marketing Over Coffee is a great podcast to help polish up your marketing know-how and expand your skillsets and industry knowledge while you're at it.
Recommended by Brianna Byers, our Associate Product Marketing Manager, Recode Decode features Kara Swisher, the well known and hard-hitting technology journalist and co-founder of the online publication Recode, speaking to business leaders, political figures, and media heavyweights.
Brianna especially liked a June 2017 episode with L2 Inc founder, author, and professor Scott Galloway. In the episode, Galloway predicts that Amazon could acquire Whole Foods and Macy's — one for two so far.
Whether you're looking to learn more about politics, regulations, or what's on the horizon in business, Recode Decode has you covered.
This podcast had the endorsement of two people on our marketing team — our Product Marketing Manager Drew Giovannoli and Senior Director of Demand & Retention Marketing Kelly Davis-Felner.
The Jason and Scott Show is a "weekly podcast about the e-commerce industry" that seeks to explain the rapidly changing space in which e-commerce companies find themselves. With episodes on everything from deep dives into Amazon and Under Armor to interviews with leading industry figures at companies like Abercrombie & Fitch and Walmart, the Jason and Scot Show is hosted by Jason Goldberg, the SVP of Commerce at SapientRazorfish, and Scot Wingo, the founder and executive chairman of Channel Advisor.
While it has slightly more lo-fi production values, Growth Mapping is the brainchild of Aaron Agius and Sujan Patel and works to answer basic and not-so-basic questions about marketing. With a mix of how-to guides that cover everything from content audits to hiring a marketer to conversations about core digital marketing practices, Growth Mapping taps into common questions marketers have, and does it in a conversational and informative way. Whether you're looking to learn about influencer marketing or trying to become a LinkedIn marketing superstar, Agius and Patel have you covered.
Undoubtedly one of the titans of business, the Harvard Business Review (HBR) is a great place to stay up to date on the latest studies, business tips, and facts behind the trends. It should come as no surprise that the Harvard Business Review's podcast HBR IdeaCast is also a great resource for business, management, and marketing trends, along with a healthy dose of inspiration.
Hosted by the HBR editor Sarah Green Carmichael and a revolving cast of other publication staff members, IdeaCast mostly revolves around interviews with scientists, academics, and leading industry figures.
Sponsored by LinkedIn, Sophisticated Marketer's Podcast is hosted by Jason Miller and features a variety of guests and speakers who explore marketing and general workplace topics — like how to deal effectively with difficult people at work. Miller's credentials as LinkedIn's global content marketing and social media leader are apparent, as the podcast often looks at the role content plays in marketing and how to get more bang for your buck. Besides being a great podcast to help marketing leaders re-evaluate their approaches, Sophisticated Marketer's Podcast is also a svelte production that leaves you feeling, well, sophisticated.
Other noteworthy marketing podcasts:
---
Which of the marketing podcasts on our list piqued your interest? Listen to a few episodes of each and see what works best for your schedule and which episodes make you stop and think. There's something here for every marketer in e-commerce — and whatever podcast you end up listening to above is guaranteed to teach you something new.
Did your favorite make the list? Let us know in the comments or on Twitter.