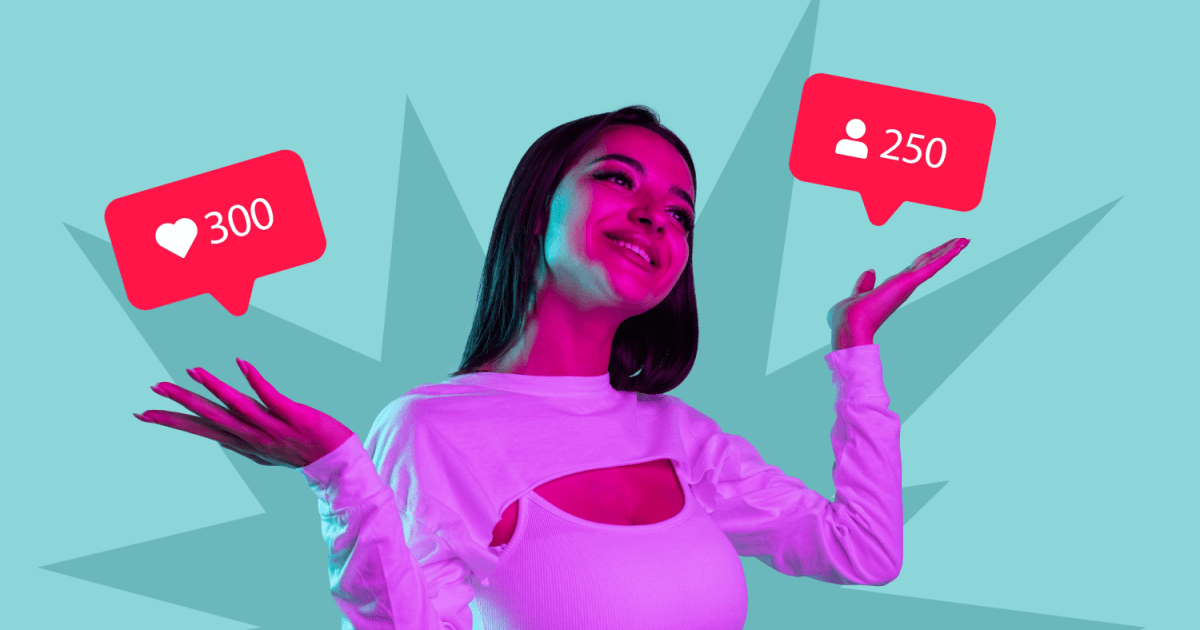 We've compiled this list of our favourite influencer marketing examples from this year for you to as inspiration in 2023. Because gone are the days when "influencer" just meant huge follower counts or famous celebrities. Now influencer marketing spans a whole range of follower counts and niches.
Nano-influencers (1K–10K followers)
Micro-influencers (10K–100K followers)
Macro-influencers (100K–1M followers)
Mega or celebrity influencers (1M+ followers)
This listicle features influencer marketing examples from across the spectrum, to help you decide on the right influencer strategy for your brand.
Chapters:
---
---
Think of the brands that captured your attention — and maybe your e-wallet — this year. Chances are, you remember the influencer marketing examples that got you to notice those brands in the first place.
From solopreneurs and startups to decades-old enterprises, companies have embraced influencers as brand partners. By the end of 2022, businesses in the U.S. will have spent a total of $5 billion on influencer marketing, according to Insider Intelligence. And they'll spend another cool $6.16 billion next year.
What is influencer marketing?
Influencer marketing is a type of digital or social media marketing that uses endorsements and product placements from influencers — individuals who have a large social media following or are experts within a niche. A few trends are driving the rise of influencer marketing.
More brands now aim to attract Gen Z — the digital-native generation that's entering the workforce and gaining more spending power — and millennials
Nano- and micro-influencers have proven they can engage audiences and deliver high ROI, allowing businesses with smaller budgets to run influencer marketing campaigns
Shoppers either buy online or are researching online before purchasing in person
Tech like shoppable content has made it easier to tie influencer posts to sales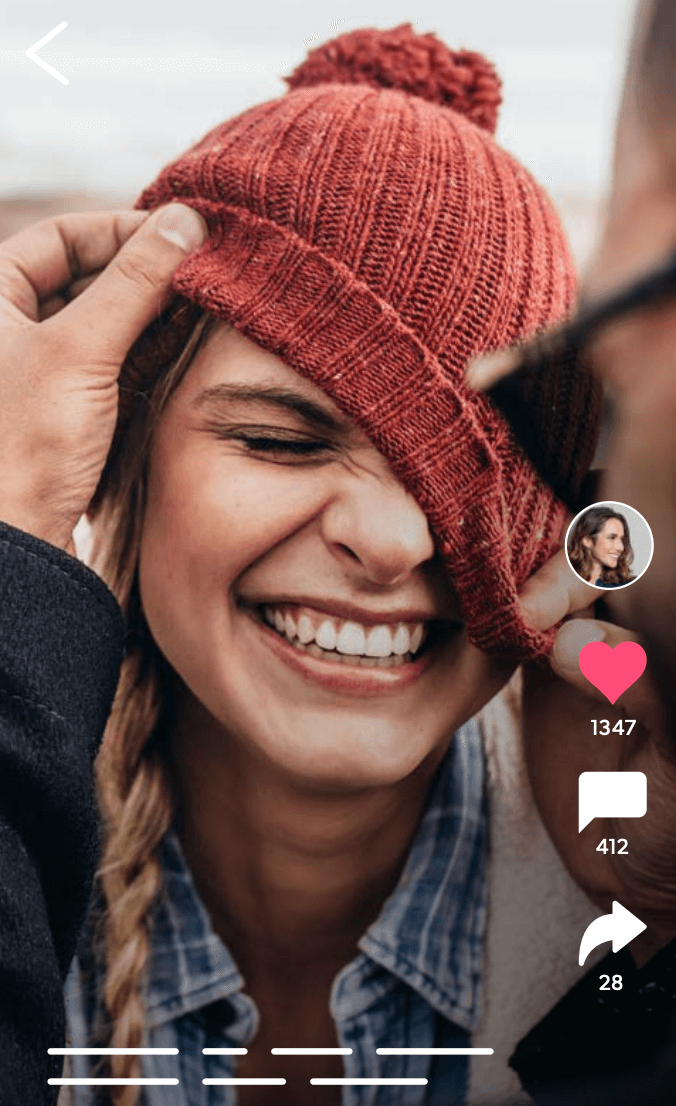 Influencer marketing is no longer a fad, it's here to stay. And as we move deeper into the creator based economy, its value is only going to rise. But don't worry, it's never too late to get started.
The best influencer marketing examples from 2022
Take a look at these examples of how brands used these trends (and more) in 2022, to inspire your influencer marketing strategy for 2023.
1. Samsonite urges people to take their PTO and disconnect from work
In the summer of 2022, Samsonite launched its "Take What's Yours" campaign after learning that 72% of U.S. adults had used less than half of their annual vacation days. The brand created videos that transformed vacation responder emails into manifestos to encourage people to take their paid time off (PTO). The manifesto videos, which showed people traveling with Samsonite luggage, got more than 3.4 million views on YouTube.
Dozens of TikTok and Instagram influencers created content for the campaign. Some creators satirized PTO discussions between employees and bosses, while others gave pep talks. They encouraged viewers to take their PTO and claim their right to unplug while on vacation.
Corporate Natalie, a creator of corporate comedy skits, created an all too relatable video where she passive-aggressively reminded her boss and colleagues that she wasn't going to be working while on PTO. To date, it's had over 66,000 views.
The influencers' content featured Samsonite luggage and the hashtag #TakeWhatsYours. Audiences really engaged with the videos — comment sections showed viewers relating to the content and asking about the featured luggage.
During the campaign, the number of new users visiting shop.samsonite.com rose by 97% and branded searches for Samsonite increased by 78%. Samsonite also gained 35,000 new followers on TikTok.
In its earnings report for Q3 2022, Samsonite said that sales for its luggage and for the company's other brands like Tumi surpassed pre-pandemic sales (Q3 2019) for the first time. The strong sales reflected people's eagerness to travel again, as well as the success of Samsonite's marketing efforts during the quarter, including the "Take What's Yours" campaign.
Lesson learned: Encourage audiences to make a positive change with stories and sass
Samsonite's campaign didn't directly ask customers to buy luggage. Instead, the brand and its influencers encouraged people to do something good for themselves by taking the PTO they already own. The message was related to a cause — not a radical one, but one that improves people's mental well-being. Even though the tone was motivational and light-hearted, the campaign sought to change the status quo of not taking enough time off.
This is movement marketing in action, a rising trend where brands fuel action among their customers to change things for the better. To inspire a movement, brands must evoke emotion and encourage audience involvement, according to Deloitte analysts. Marketers who focus on purpose and movements must be clear about the problem, the desired change, the brand's stand, and the action they want to inspire.
Companies typically embark on movement marketing for three main reasons. When a cause,
Matters to their audience
Reflects their brand values
Gives their brand visibility
If you tick those boxes, consider rallying your audience to take steps towards a positive change — one they can achieve with your product's help.
Amplify the message by hiring outspoken influencers, especially those with a history of advocating for similar causes. Give them creative freedom to transform your message into content that's consistent with their style and tailored to their audience's tastes.
Maintain an even tone when you deliver your rallying cry. A study of thousands of influencer marketing examples on Chinese platform Weibo showed that brands maximize the ROI of influencer marketing when they express a medium level of positivity, among other strategies. Samsonite hit the mark with its influencers' mix of sarcasm, humor, and inspiration.
(The researchers chose to study a platform in China because the country has one of the world's most sophisticated influencer industries.)
2. Petco makes livestream shopping events fun and educational
For Halloween this year, Petco, a retailer of pet products, promoted its Bootique collection with a livestream shopping event on YouTube. The half-hour event took on a TV show format. Host Antoni Porowski — whom you might know from Queer Eye — met animals that needed adopting, interviewed a vet, took viewers behind the scenes of a pet photo shoot, and even paused for a commercial break.
The event was both entertaining and educational. Porowski and his 'guests' shared tips on keeping pets safe and comfortable when out trick or treating, choosing costumes for animals, and picking out Halloween treats for your furry pals. Whenever Porowski showed a product for sale, a shoppable link popped up on the video and in the sidebar, and Petco's team shared product links on the live chat.
Lesson learned: Experiment with livestream shopping formats to keep audiences engaged
Livestream shopping doesn't have to be all about hard selling. Petco uses livestream shopping events as a chance to entertain, educate, and inspire customers, said Jay Altschuler, Vice President of Media Transformation at Petco, in an interview with Total Retail.
When considering these events' format, Petco looks at how they function as, "more than just a single moment in time. We engage pet parents and create excitement for our brand in the live event, then extend the experience to even more pet parents through a mix of organic, paid, commerce, and influencer marketing," added Altschuler.
And consumers are here for it. In our survey of over 10,000 global shoppers, we found that 51% are most excited about livestream shopping compared to digital shopping experiences fuelled by AR, VR, and the metaverse. Revenue from livestream e-commerce in the U.S. alone is projected to grow from $20 billion in 2022 to $57 billion in 2025.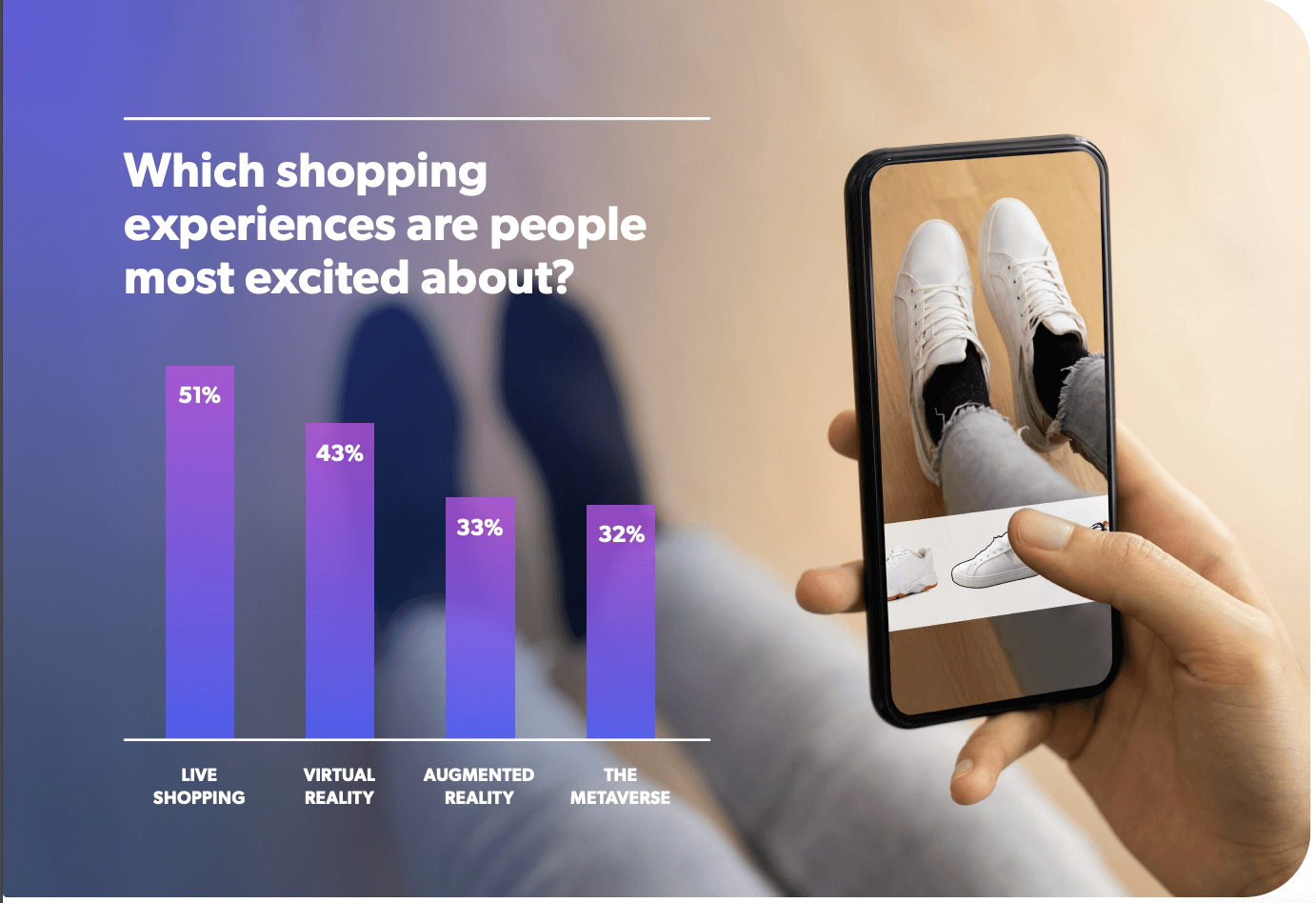 With many brands hawking products on livestream, you can stand out by experimenting with content forms. Add elements like stories, music, games, comedy, and live event coverage. Choose a format that clicks with your audience and showcases your products' features.
Having a beloved influencer as a host will help build up hype for the event and promote it to a larger audience. For example, choosing an influencer with knowledge and enthusiasm will when marketing your products. Petco, for example, chose Antoni Porowski not just for his celebrity but also for his influence among the pet parent community. His rescue dog (Neon) has appeared on Queer Eye and has almost 100,000 followers on Instagram! That's 99,435 more than I have.
Lastly, place shoppable links in several parts of the screen to make it easier for viewers to view product details and place orders during the live event. Viewers can also reserve items through live chat. Our 2022 Shopper Experience Index shows that 54% of consumers are more likely to shop on social media if they can click on a post and get product info without leaving the platform.
3. Pegai reveals the secrets of its trade
If you're a founder or solopreneur, your business is likely built on your skill or craft. That makes you a subject-matter expert in your industry.
The same is true for Volkan Yilmaz, owner of Pegai, a leather goods company. Volkan goes by the name Tanner Leatherstein on social media. He posted his first TikTok video in August 2021 and has since gained over 530,000 followers.
In his videos, Volkan discusses the quality of leather and the craftsmanship that goes into making leather goods. He gained fame when he started literally dissecting leather bags on camera, including products by luxury brands, to find out how much they were worth. Viewers loved the honesty.
Volkan has also used his channel to promote Pegai products. One premium product line, a bag made from three kinds of leather, sold out fast after he showed it to his followers. They've repeatedly asked him to launch a new batch.
When Volkan promotes his own goods, he treats them with the same transparency as he does when inspecting other brands' leather products. He tells you the types of leather he uses and how much the raw materials and labor cost. In July this year, Volkan moved Pegai into an 8,000-sq-ft warehouse to expand the business.
Lesson learned: Be your own influencer
For Pegai, educational videos work as a marketing tool because the brand needs to teach shoppers to see beyond trendy designs and recognize quality materials and craftsmanship. As Volkan said when he appeared on The E-Comm Show podcast, "Eventually people understand if you're really trying to help them, then they come back to your brand, they trust you, they buy your stuff."
If you have little budget for influencer marketing or need to educate your target market about your goods or services, try being your brand's own influencer by sharing your knowledge as an example. In doing so, you build trust with your target market. Our survey of 9,000 global shoppers revealed that 39% of respondents trust influencers who are subject-matter experts (like Volkan) for their authentic content and product reviews. And 35% will buy products based on those influencers' recommendations.
You don't need much equipment to start — you only need your phone's camera and space to demonstrate your craft and knowledge. Your followers crave transparency and info, and overproducing the videos will achieve the opposite effect.
Take it from Andrea Cheong, a TikToker with a searingly honest take on the relationship between fashion and sustainability. Andrea visits stores to check out clothing tags and educate her viewers on the quality and sustainability of the materials. As a journalist who used to work in the fashion industry, she knows what to look for.
In most of her content, Andrea simply holds her phone in front of herself, talks to the camera, and shows videos of clothing tags and details. But that doesn't matter to audiences — it's her opinions, knowledge, and advice that count, judging by her number of followers (222,000 on TikTok).
4. Chipotle finds a true fan in Corn Kid
In August, Recess Therapy, an Instagram-based show for kids, featured a boy who gushed about his love for corn. The clip of the seven-year-old kid, Tariq, went viral, and brands joined the conversation by creating memes about the Corn Kid — even though some didn't have corn in their products.
Chipotle didn't want to jump on the bandwagon with yet another meme reaction. They reached out to Tariq and his mom and learned that he visited Chipotle weekly to get a rice bowl with roasted chili corn salsa, among other toppings. Chipotle had found a true fan who happened to be the star of the hour. The resulting ad was a fun but natural segue in the Corn Kid saga.
Wait for it pic.twitter.com/4ivkt8YJMy

— Chipotle (@ChipotleTweets) August 27, 2022
When Chipotle released the ad, it became the company's highest-performing Instagram post ever. On TikTok, the video has now been shared over 265,000 times and liked by 9.2 million people, and is the brand's most popular organic video. The ad also earned Chipotle over 1.7 billion PR impressions.
Lesson learned: Work with influencers who are true fans of your brand
Reactions to a meme and a trending hashtag give your brand visibility. But if you force the angle, your content can backfire. Neiv Toledano, the Social Media Manager at Chipotle, explained in an interview, "There has to be an ownable angle for your brand when working with viral influencers. The content must be authentic and provide real value to the creator's and the brand's fanbases."
Make your reaction post relevant by getting to know the person at the center of the meme. Look for shared interests or aligned values to insert your brand into the conversation organically. One great way to find true fans is to search through influencer communities like Influenster. These communities already contain true fans of your brand, ready to create authentic content for you. Ask community managers for help with identifying your ideal brand partners.
5. Hugo Boss wins over millennials with the help of a TikTok superstar
At the start of 2022, Hugo Boss embarked on a high-stakes campaign to refresh its image in the eyes of younger consumers. It positioned its Boss brand for millennials and Hugo for Gen Z, and enlisted the help of over 200 celebrities and influencers — including Khaby Lame, a TikTok comedian with 152.4 million followers. The talents for Boss wore the signature Boss hoodie. Almost all 60,000 hoodies were sold during the campaign, making the item the best-selling single style in the company's history. Global traffic to hugoboss.com more than doubled.
Every post is worth more than a Super Bowl ad in terms of impressions
Khaby stood out to Hugo Boss executives with his impact. Miah Sullivan, Senior VP of Global Marketing and Brand Communications, told Vogue Business, "When [Khaby] linked from his Instagram Reels to a post on Boss's own Instagram, it received over 10 million views, which the brand didn't pay to boost or promote. … Every post is worth more than a Super Bowl ad in terms of impressions."
As a result, Boss took their partnership further by launching a capsule collection with Khaby in June. They celebrated with a launch party in a nightclub in Milan so fans could meet him IRL. One item, a varsity jacket with an etched drawing of Khaby's face priced at $645, almost sold out within a week of being released globally.
Lesson learned: Attract a large audience with an organic influencer superstar
If you want to introduce your brand to a new market and attract a large audience, work with an influencer who already has a massive following across your target demographic, inspires good vibes and affinity, and tackles a broad category of trending topics. An influencer like that can combine the network effects of fame and virality while maintaining the aura of a regular person who uses and loves your product.
Khaby's rise to fame was organic because people got his content. They shared his exasperation with overproduced social media videos while enjoying his silent comedy. This common sentiment, his quick reactions to viral trends, and the fact that his content isn't confined to niche topics made him one of TikTok's biggest — but still relatable — stars.
The scale of his celebrity hasn't diminished his ability to engage viewers, either. On TikTok, mega influencers have slightly higher engagement rates (13.7%) than all other tiers of influencers. HypeAuditor, an AI-powered influencer analytics tool, estimates Khaby's average engagement rate to be 11.47%. He gets 29.1 million views per post on average.
Hiring a mega-influencer is expensive, so choose strategically. A study of over 5,000 influencer posts showed that brands maximize influencer marketing ROI when they work with influencers who have a high follower count, post frequently but not daily, and create plenty of original content. Khaby fits the bill.
6. Casetify co-creates with celebrities and influencers of varied scales
Casetify is a hugely successful company selling tech accessories — think protective cases for smartphones, laptops, and earphone pods. The brand first became famous for letting customers personalize their phone cases. The cases appeared on many bloggers' mirror selfies and proved their durability in recorded drop tests by vloggers.
Over the years, Casetify has co-created capsule collections with celebrities, brands, and studios. The products attract long waitlists and sell out fast in their first release.
In 2022, Casetify also worked with smaller-scale creators like Vivian Ho, an emerging artist from Hong Kong with 33,000 Instagram followers, and Jayme, a digital art business owner from Canada who goes by the name Sleepydaze and has 28,200 YouTube subscribers and 112,000 TikTok followers. (Each has more followers than the average micro-influencer but is still considered a small-scale influencer compared to many of Casetify's collaborators.)
On TikTok, video results for the search "Casetify Sleepydaze", including content made by people who bought the cases, have amassed 1.3 billion views to date.
Lesson learned: Attract diverse audiences by co-creating products with influencers of all scales
Casetify already has a large customer base — the company has sold over 15 million cases since 2011 and is on track to earn $300 million in revenue this year. To find new audiences, they collaborate with influencers of all scales.
Micro- and nano-influencers may not have massive reach, but they share specific interests with their audiences. They tend to have meaningful engagement on their social media accounts. And so large brands like Casetify can't ignore them if they want to find new paths to growth. On YouTube, accounts with less than 15,000 followers have the highest engagement rates. While on Instagram, when we analyzed the performance of 516 of our clients, we found nano influencers have the best engagement rate.
When you co-create products with influencers, you gain new ideas, unearth the interests of your target buyers, and discover segments of your existing market that you've underserved. You also give influencers a more significant stake in the success of your campaigns, and they naturally want to tell their followers about the new product.
For example, give influencers the support they need to create and promote marketing collaborations with you. Casetify has an app where customers can sign up for waitlists for limited-edition collections. App users can also apply for priority access and join lucky draws for special editions of phone case designs. They can buy phone cases directly on the app, too.
Amplify the collections on social media and your website, especially if they were co-created by influencers with smaller audiences. Drive sales by making content shoppable on the platforms where you promote it.
Urban Barn, a furniture brand, does this by inserting "Shop The Look" widgets at the bottom of webpages featuring influencer collaborations. The brand also makes images shoppable — a price tag symbol appears over furniture pieces in a single photo, and provides a pop-up with a link to product details when you click on the tag.
Urban Barn's shoppable content
Thrive in 2023 with influencer marketing campaigns
Amid the chaos of 2022, brands have continued to sell, grow, and compete. That's partly thanks to influencers' help. Make the most of your marketing budget in 2023 by taking inspiration from these influencer marketing examples and the many invaluable lessons they've taught us.
To get started, work with Influenster, Bazaarvoice's global community of 7 million everyday shoppers who have built small but engaged audiences on social media. These shoppers provide authentic reviews, create FOMO for your events, and amplify your brand message to help you reach your ideal consumers. Learn more about this unique end-to-end influencer marketing platform here.