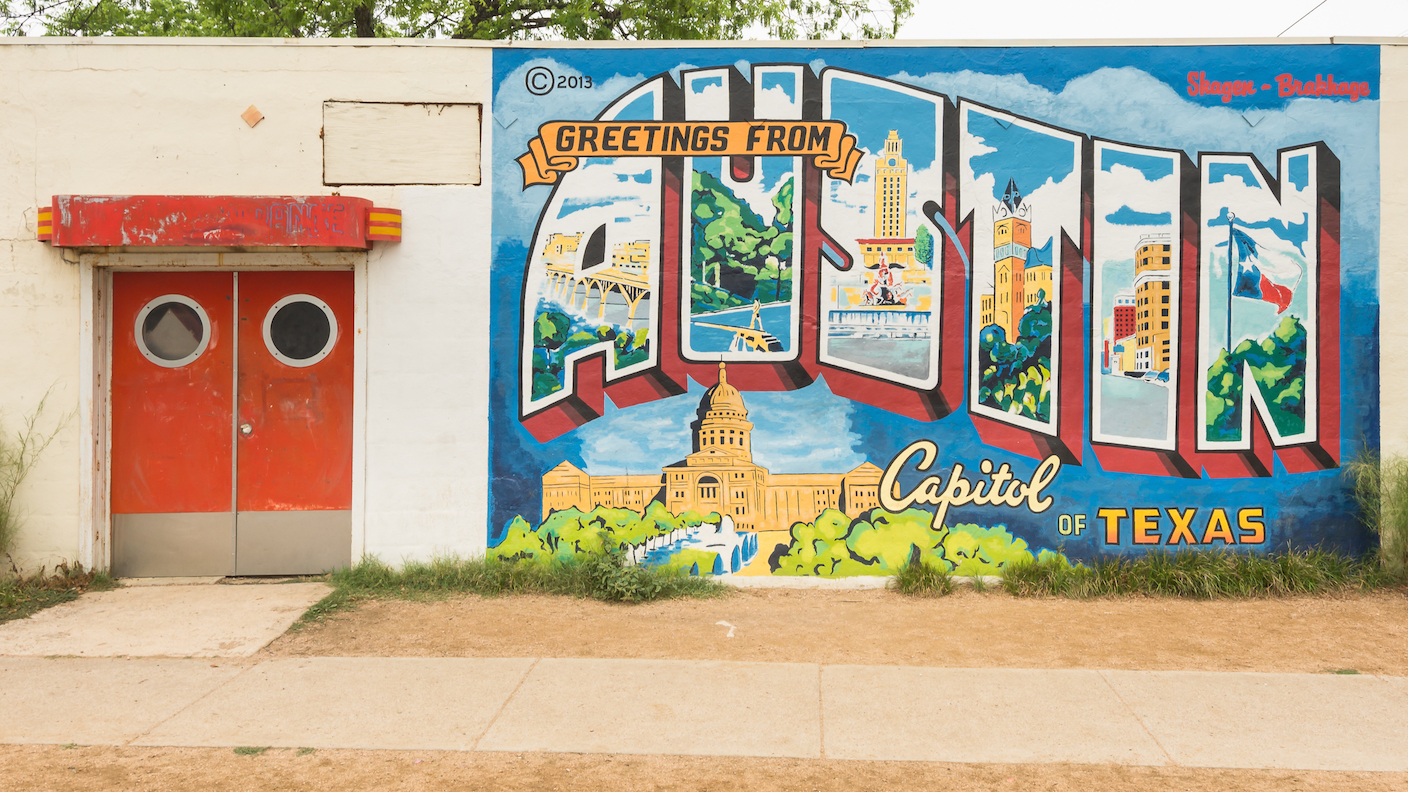 South-by-Southwest (SXSW) can be an overwhelming experience whether you're a first-timer or an old-time vet, as over 30,000 people descend onto the streets of Austin, TX to "discover the technology of tomorrow today" during SXSW Interactive. The 5-day event gives you access to industry leaders at networking events, panels, and presentations. As an Austinite for seven years I've watched the energy that comes from this exciting event, and I can't wait to experience it all again next week! As the Bazaarvoice Marketing Intern, I'm well attuned to some of the must-attend panels at SXSW, and my status as a long-time Austinite gives me plenty of time to explore all that this city has to offer, so I want to share a few of my favorite spots for you to check-out while you're here. Interactive may be five days long, but between all the great panels and Austin activities, you'll be wishing you had some extra time! And if this list isn't enough, follow Bazaarvoice on Twitter, as well as #CGCxBV for bonus SXSW tips throughout the week!
Friday
It's your first day in Austin, so you have to start the day off with a breakfast taco! Tacodeli is home to my favorite taco: The Otto – bacon and avocado, what's not to love? Bonus Tip: If you're in a hurry, Tacodeli supplies breakfast tacos to coffee shops all over Austin – this is a good substitute if you can't make it to one of their many Austin locations.
Before the morning's first session I recommend heading out to the Town Lake Hike-and-Bike Trail, which offers fantastic views of Lady Bird Lake and the Downtown Austin skyline. Finish your run at the Mopac bridge so that you can walk up the street to Juiceland for a smoothie to tie you over during your first session – try The Originator if you're looking for something protein-packed.
Proximity Predictions: The Future of Advertising (12:30-1:30 PM): Join inMarket's Executive Vice President of Retail Jeff Griffin in conversation with The Clorox Company's Sarah Ortman in discussing mobile engagement predictions over the next 18 months.
Today you should grab lunch at Second Bar + Kitchen – try the Avocado Fundido dip. After lunch, stop into the Bazaarvoice Chill Lounge to recharge your batteries and grab a drink before your next session!
Innovative Brands Using Data-Driven Marketing (3:30-4:30 PM): Listen to innovative brands' marketers chat about how they are using big data to better understand their customers to deliver a top-notch personalized customer experience. Speakers include: Gail Horwood (Johnson & Johnson – VP, WW Digital Strategy), Jen Drexler (EVP – Now What), and Lee Maicon (Chief Strategy Officer – 360i).
Digital Marketing in the Age of Influencers (5-6 PM): rewardStyle Co-Founder and President, Amber Venz Box, will be discussing the importance of retailers' relationships with content creators, in an age where digital influence is a key ingredient to any marketing strategy.
Once today's sessions are over get out and explore Austin – South Congress offers the best slice of Austin life. Enjoy Burro Cheese's Friday special – a brisket grilled cheese sandwich and $1 Lonestars. Cowboy boots are a must if you want to look like a local, so head to Allens Boots to stock up on all your Lone Star State accessories!
You definitely don't want to miss the opening interactive party hosted by Bazaarvoice at Mellow Johnny's Bike Shop starting at 8 PM – open bar, industry professionals to chat up, and an awesome DJ! Tip: Arrive early to avoid having to spend your whole night waiting in line.
Saturday
$5 Trillion Question: What's the Future of Retail? (9:30-10:30 AM): Any guesses as to what this panel is about? Join industry leaders Christopher Tate (CEO – The Bailey Group), Katherine Power (CEO/Co-Founder – Clique Media Group), Melanie Bender (Sr. Mktg Dir – Westfield), Michael Schrage (Research Fellow – MIT Center for Digital Business) to explore how tech, culture, and commerce will converge in the world of retail.
The Future Will Be Personalized (11 AM -12 PM): Presenters, Josh Rubin (Founder & Editor-in-Chief – Cool Hunting) and adidas Global Creative Director, Paul Gaudio, discuss the new era of product personalization, and how it's empowering creators to be more innovative.
Today you should head down to the Barton Springs area for lunch at The Picnic, home to some of Austin's best food trailers. I recommend The Mighty Cone Trailer, but if you're in the mood to try some Tex-Mex instead you can wander down the road to the famous Chuy's.
Finding the World's Most Valuable Instagram Photo (2-3 PM): Bazaarvoice's Managing Director of Partnerships, Aaron Bollinger, is joined by Kyle Bunch (Managing Director Social – R/GA) and Lisa Grimm (Associate Director/Social Media – Whole Foods Market) in a discussion about how commerce is changing as visual and social integration become a necessity for brands.
Sunday
I recommend spending your Sunday morning sampling at least one of Austin's many BBQ options. If you're not looking to get up at 7 AM (seriously, if you're not in line before 8 AM, you'll go hungry) to sample the famous Franklin's BBQ, then I recommend the La Barbecue trailer on East 6th. During SXSW there is sure to be a crowd, so get to the trailer early in order to ensure they don't sell out!
Future of Retail: STORY and the New Paradigm (12:30-1:30 PM): STORY founder Rachael Shechtman will discuss how she's created a business that uses retail as a media channel through a space that takes the point of view of a magazine, changes like a gallery, and sells stuff like a store.
Mo' Money Mo' Problems: Luxury Confronts Digital (2-3 PM): This panel will explore how the luxury market can remain niche and exclusive in a climate where digital integration isn't a choice anymore. Speakers include: Ambika Samarthya-Howard (Group Acct Dir – Havas Luxe), Gregory Pouy (CEO – Lamercatique), Judy Bassaly (Former VP/Trade Mktg & Business Dev – Girgio Armani), Thomas Serrano (Founder & Pres – Havas Luxe).
Austin has several of the highest-rated restaurants in the country, so I recommend trying at least one fine dining experience while in town. If you like Japanese, Uchiko is a must. I recommend the Nasu nigiri (grilled eggplant) if you're looking for a vegetarian option. The Madai (Japanese Sea Bream) Sashimi is exquisite, and incredibly unique. However, you can't go wrong with anything on the menu, and the waiters are more than happy to make suggestions if you're not sure what to try. Tip: You'll definitely want to make a reservation.
Monday
In-case you haven't noticed, Austin is one of the fittest cities in America, so if you're looking to get fit with the locals try your hand at one of the many classes. If yoga is your thing, take a morning class at Wanderlust. After class, enjoy an acai bowl at their in-studio café, Blenders and Bowls. If you're a Soul Cycle junkie, then Austin's Love Cycling Studio will make you feel right at home.
Lead, Not Follow: The Consumer's Mobile Journey (11-12): This session will outline the different stages of mobile consumer engagement with an in-depth look at how top brands are succeeding in leading their consumers through the purchasing journey. Presenters include: Bill Clifford (Chief Revenue Officer – SessionM), Christopher Heine (Digital Editor – Adweek), Keith Schumann (Exec VP of Mktg – Cricket Wireless), Shenan Reed (Pres of Digital – MEC Global)
At this point your inbox is most likely overflowing, so spend your afternoon catching up on work (or bragging to your colleagues about all the cool stuff you've seen) at one of Austin's many coffee shops. Mozart's is one of the best places to escape the craziness of downtown (and at this point who isn't?) …plus it provides killer views of Lake Austin.
Tuesday
Your last morning in Austin wouldn't be complete without one last breakfast taco (I promise you'll never get sick of them). Try The Tricky from Fresas on N. Lamar (right down the street from the flagship Whole Foods). Their lunch and dinner menu is just as tasty if you don't make it in time for tacos.
Take No Sh*t: Thrive as an XX in an XY World (11-12): Join Bazaarvoice CMO, Sara Spivey, in conversation with Aaron Burcell (Vice President of Growth and Product Marketing – VEVO), Heather Brunner (CEO – WP Engine), and Julie Huls (President & CEO – Austin Technology Council) about the gender inequality taking place in Silicon Valley. They will discuss how Austin – a growing tech community with an abundance of female execs can make a nation and industry wide difference.
If you haven't seen the Bazaarvoice Hipside Peddler cruising the streets of downtown yet, now's your last chance to look out for the bar-hopping ride. Check the Bazaarvoice Twitter to find out where the Hipside Peddler is picking up and dropping off today.
And if you have some time to spare before heading to the airport, enjoy some upscale Southern comfort food at Olamaie – you'll definitely want to make a reservation ahead of time. Local tip: Make sure to order the biscuits, this worst-kept secret menu item is one you don't want to miss.
And one last tip for everyone descending the streets of downtown next week: