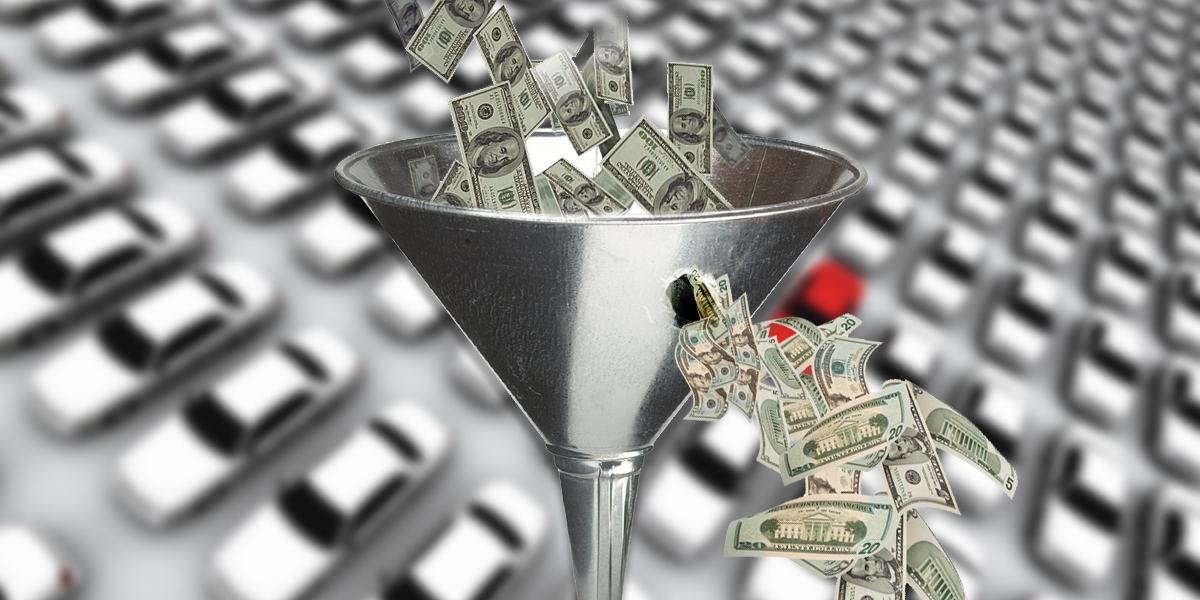 "West Virginians deserve the right to choose how and from whom they purchase their vehicles. We will return next year to fight for consumer choice." – says Elon Musk's Tesla Motors after West Virginia became the fifth state to ban the direct sales of Tesla. What's going on? Dealers are scared of direct-to-consumer options and are using lawmakers to build a legal wall around their state. Unfortunately, the real revolution in car buying isn't about where the paperwork is signed, it's about where the decision is made – and increasingly that decision is made in online research. Consumers are now using an average of 24 points of research for a vehicle purchase and are carefully evaluating what vehicle owners are saying about their options and placing that recommendation high above any "incentivized review" from a salesman at a dealership. In other words, dealerships have lost influence to online research, but Automakers haven't fully adjusted their strategy. In 2015, the car shopping experience is still broken – there's a hole in the funnel! Let's look at where the funnel stands today and then some examples of who is fixing it like Nissan and Jaguar.
Top of the funnel
At the top of the funnel, Automakers continue to pour resources into billboards, commercials, and paid ads to create brand awareness – as if merely the knowledge of a model's existence is all that is required to sell vehicles. In digital, Automakers .com's support the top-of-the-funnel marketing with lots of shiny photographs, videos, and interactive features. Despite a weak ROI model, brands are spending money on these sites – a typical vehicle model page features nearly a full book's worth of editorial information including interactive "customize your vehicle" experiences and even unique content produced for different audience segments "Commuter, Weekend Warrior, Parent, etc". Some even have "Social Media" sections that aren't actually very "social" because most posts are from the original equipment manufactures (OEM) themselves.
Despite massive budgets in both traditional and digital channels for major Automotive OEM's, most of their marketing leaders would be challenged to provide a clear ROI business case for their main brand site. How is it possible that an owned property like a .com; which is so powerful in so many other industries, is often written off as digital brochureware in the automotive industry? One reason is because there's a hole in their sales funnel somewhere between the top and bottom.
Bottom of the funnel
How are OEM's and their agencies connecting online research with purchases? The myth is that you really can't measure the ROBO (Research Online Buy Offline) effect in the automotive industry, but that is false. The truth is that there are valuable metrics with established conversion ratios from several actions available on most OEM sites. Collectively the "Request a Quote", "View Inventory Near You", and "Request a Test Drive" actions can provide a better picture of which shoppers are buying and why – more than anything a Matthew McConaughey TV spot can ever deliver. Marketers may point to modest site traffic on OEM sites as a reason that digital metrics are considered a sideshow in generating automotive insights, but that's just a poor excuse to stick with what is comfortable and downplay what is innovative (and by now standard in many other industries).
The hole in your funnel
Somewhere between the emotional inspiration that happens at the top of the funnel and the pragmatic actions taken at the bottom, is the middle of the funnel where customers deal with the most difficult of decisions. One of these decisions is whether or not it makes sense to move forward with the feelings they have about a particular vehicle or whether they should keep shopping. Arguably the most critical research in this area is developing confidence toward purchase from social validation. In other words: Are other people with similar values and concerns also finding what they want in this vehicle? This is where Automaker .com's really drop the ball. The closest they get today is a pre-defined "Competitive Comparison" that impressively provides truly objective data for comparing a vehicle against others; but only by the numbers. The other tactic you often see is a link to Kelly Blue Book for consumer reviews; which takes you off of the OEM's site and into an environment where you are arbitraged by other auto manufacturers ads. A recent Edmunds.com Millennials mobile car shopping report listed "reading reviews" as a "Critical shopping activity" that 41% of Millennials are doing on their mobile devices – so why don't OEM's give consumers in the middle of the funnel what they need in a more convenient form on their own real estate? Some are. Jaguar and Nissan are two innovators working to patch the hole in the funnel by surfacing vehicle owner reviews (validated by a 3rd party) directly on their .coms.
The time has come for dealers to focus on fulfillment and maintenance; which are both inherently local and for Automakers and their agencies to take the reigns and assume responsibility for inspiring and educating car buyers from the top, and through the middle, and all the way down into the bottom of funnel.
If you're interested in learning more about the innovation Bazaarvoice is bringing to the Automotive industry, please let me know: aaron.bollinger@bazaarvoice.com