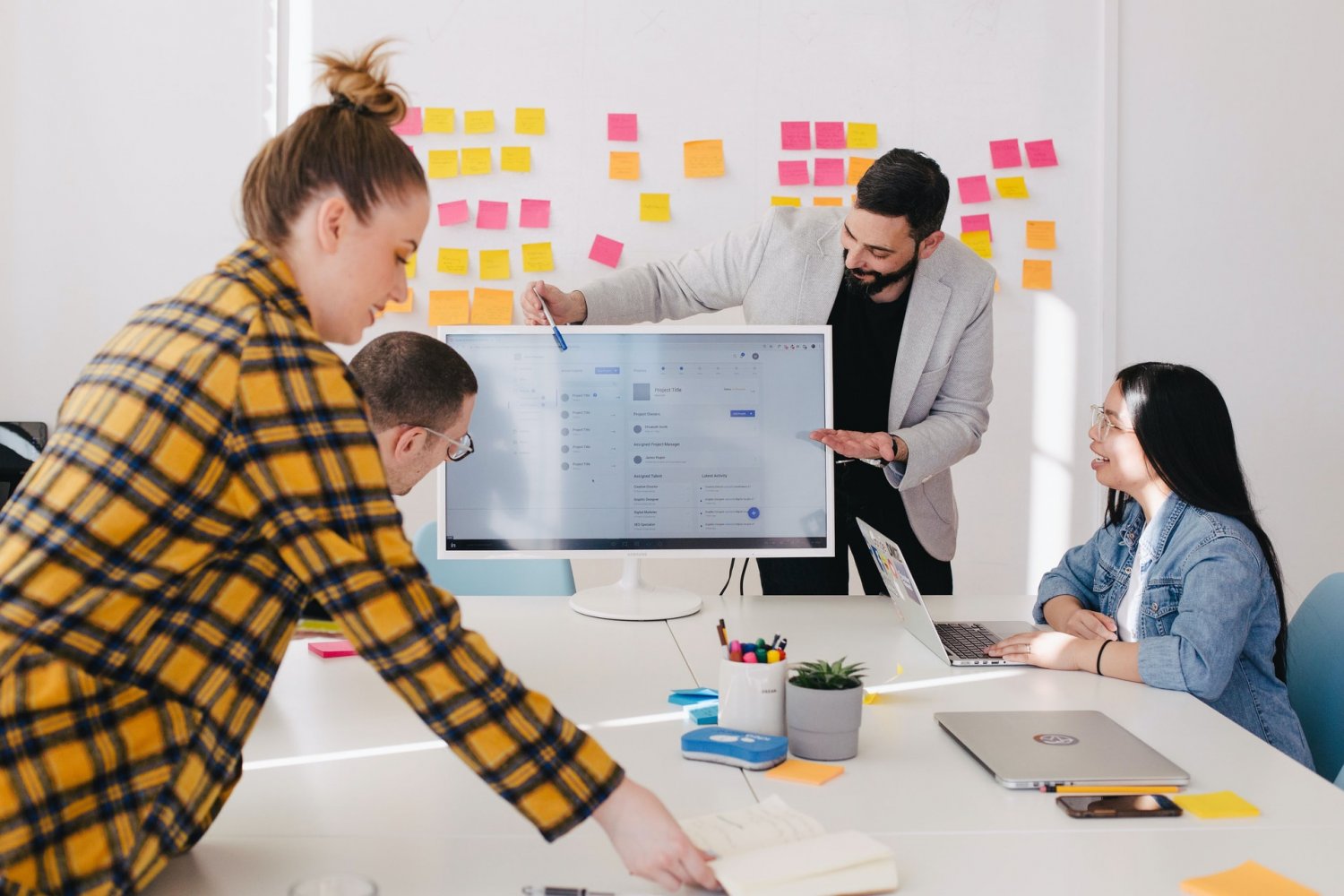 User-generated content (UGC), like ratings, reviews, and customer photos and videos, helps shoppers validate purchases and discover new products. This is simply because people like to know what their peers think of the products they're considering.
Our 2020 Shopper Experience index found that 75% of shoppers "sometimes or always" trust consumer reviews, while only 39% said they trust a brand employees' product recommendation.
Putting your customers' words on display in your marketing campaigns is known as testimonial ads. As we mentioned, customers trust their peers' words over those of a brand, so it's time for you to use those words to your advantage.
Testimonial ads feel more honest and authentic to shoppers than strategic brand copy. If you have UGC in the form of ratings and reviews, and social channels, you already have a wealth of resources to pull your testimonial quotes from.
Why are testimonial ads so effective?
Testimonial ads work because people trust other people. In one survey, 76% of consumers said they trust online reviews as much as a recommendation from friends and family. Social proof is the idea that when we're trying to make a decision, we look at the decisions our peers have made before to help. When we're unsure about something, we'll assume that someone else with more knowledge of the topic knows more than we do.
For example, if you want to buy a new pair of noise-canceling headphones, but you don't know a lot about tech, you'll look to your peers. Maybe you'll check out a tech blog, ask a friend, or read reviews of your top choices. You're using others' experiences to help make your decision.
A product description crafted by your copy team is excellent, but a product description that details how customers use the product in their own words is better. Why? Because it provides social proof to online shoppers. And, by incorporating common customer use cases and customer phrasing into your product pages, it also helps improve search and marketing copy.
If you're a Bazaarvoice partner, leverage our Insights tool to quickly find customer quotes that can be used as testimonial ads on your product pages, emails, and other campaigns. The tool auto-analyses all of your customer feedback and can easily help you find the best quotes for the job. Otherwise read on for the best examples of testimonial ads we've seen.
(If you want to partner with Bazaarvoice, then get in touch with us!)
Examples of online testimonial ads
Brands and retailers use testimonial ads on multiple digital channels. You don't have to limit testimonials to your product description pages or homepage. You can use them in email campaigns, social media posts, or out-of-home ads. Here's a few examples of brands that created top-notch digital testimonial ads.
1) Nisolo
Ethical shoe and accessory brand Nisolo recently sent out this email campaign with the subject line "Comfy AND cute? You can have both!" And to hammer home the message that their shoes are actually comfortable, they used a quote from a recent review that highlights the stylishness and comfort of the shoe.
2) Peloton
Fitness brand Peloton uses customer testimonials as part of their social media campaigns. They'll post a customer photo with a quote about how Peloton has positively contributed to that person's overall health journey.
3) Brooklinen
Home essentials brand Brooklinen relies on customers' quotes to sell their sheets. Since they're sold online, curious shoppers can't just feel the linens to see if they like them. That's why the brand expertly uses big quotes on its homepage to provide social proof to online shoppers.
4) Gillette
In a recent campaign, razor brand Gillette let the words of their customers speak for them. In this effective commercial, the brand displays customer reviews and shows how Gillette genuinely listens to the feedback from reviews to improve products.
5) Lush
Lush uses pull quotes from customers on their product detail pages (PDPs) to give shoppers more information. On this PDP for a bath bomb, the customer quote tells online shoppers how the bath bomb smells and how their skin felt after using it. Social proof like this can be highly beneficial for bath and body brands online because shoppers can't see or smell the products in person.
Examples of in-store testimonial ads
A lot of UGC is online. It's very easy for shoppers to access reviews, photos, and videos for products they're curious about when browsing the web. But what about in-store shoppers?
In-store testimonial ads can help customers make better purchasing decisions too. 62% of shoppers look at UGC on their phones while shopping in a store. Many brands and retailers have begun making that process easier for customers by proactively displaying UGC in-store in the form of signage and digital displays. Let's take a look at a few examples.
1) Amazon
The online giant has a few brick-and-mortar 4-star stores across the country. In these stores, they curate items that customers have rated 4 stars or higher and sometimes include quotes from customer reviews on certain products.
Your brand doesn't need to create a whole separate store for your highly-rated items, but you could consider using a small section of your store to showcase what customers love best and use quotes from reviews on signage and other displays as social proof.
2) Neutrogena
Cosmetics and skincare brands can use in-store UGC to provide social proof for products that customers can't open and test (especially during a pandemic). This display from Neutrogena highlights a customer's 5-star review and uses a pull quote to describe what the customer loves about the product.
3) Chobani
Food brands are another category that sometimes rely on UGC for social proof. In these billboards, Chobani could've written marketing copy about how good their yogurt tastes or what ingredients they use, but instead, they let their customers speak for them. They used customer tweets as quotes in a billboard to campaign to promote their yogurt and build trust.
UGC is the key to your testimonial ads success
Putting your most compelling UGC front and center ensures your products are discovered and championed. By using testimonial ads mined from UGC in your marketing campaigns, website, social channels, and product pages, you'll build trust and provide the authentic social proof that shoppers are looking for.
But the first step is having a comprehensive UGC program that allows you to gather consumer insights. Then, you can turn around and display this valuable content to inspire fast and confident purchases. 
Now you know what testimonial ads are, learn how to leverage them with a successful testimonial marketing strategy.