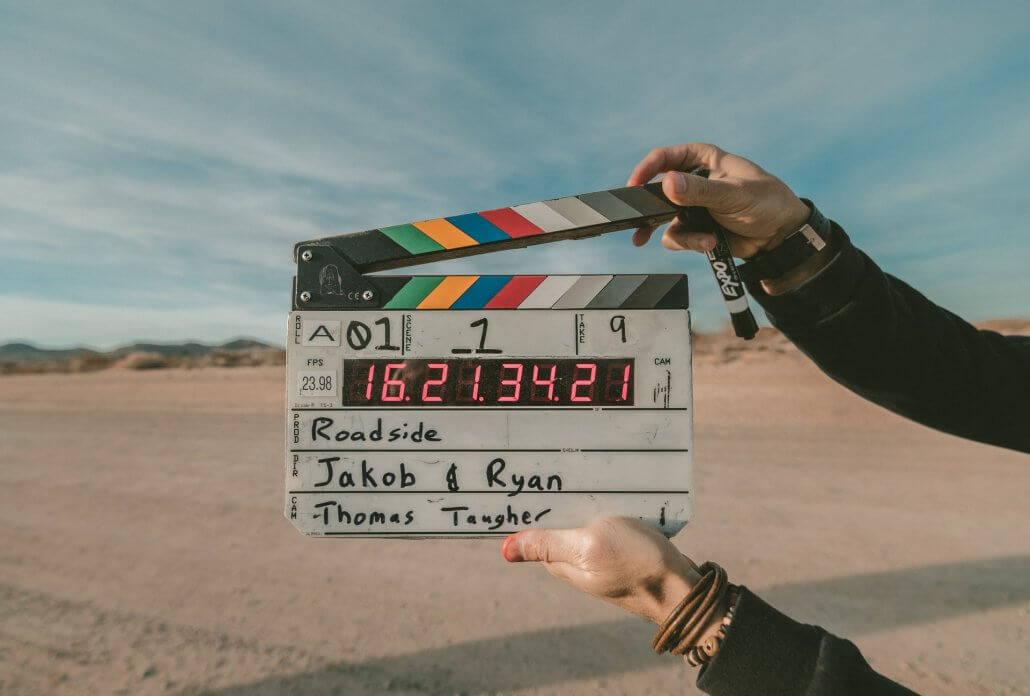 First video killed the radio star, now video is coming for the… photo star? In the current pandemic — and the future post-COVID world — it's more important than ever for brands' marketing strategies to include shoppable videos on Instagram, videos on product pages, and a presence on viral video apps like TikTok.
Since first taking off a few years ago, the use of video in e-commerce is no longer just an option — it's a necessity. More than 50% of consumers want to see videos from brands — more than any other type of content. Over 60% of shoppers are more likely to buy a product if its product page has customer videos, according to research by Bazaarvoice.
Video helps you better promote products, build brand trust, and reach new customers through relatable, viral posts on social media. And there's no shortage of options – from snappy short clips to impactful and lengthier ads, as well as GIFs and livestreams. Customers also crave unboxing videos, tutorials, testimonials, interviews, and more.
Here are the different ways you can (and should) be using video:
Use video in your product pages
Because more and more shoppers are making purchasing decisions online instead of in-store, brands need to help consumers feel confident before they buy.
One way you can instill confidence is by enhancing your product pages with videos. You can produce unboxing videos that allow your customers to experience your product before they buy it or you can go down the 'how-to' route with videos that help customers understand how to use your products. 
Customers also love user-generated videos, like testimonials or previous shoppers showcasing how they use a product. In fact, Bazaarvoice research shows that both men and women look at user-generated videos to see the product in action.
Address Frequently Asked Questions with video responses
Give your brand a voice and show off your authenticity by answering frequently asked questions (FAQs) in a video format. Video gives you the chance to really bring questions to life and provides nuanced and contextual answers that don't translate as effectively into text. You can also create accompanying graphics and visuals to better explain more technical answers, because who doesn't love a nice pie chart.
If you're looking for a prime example of this, check out eyeglass company Warby Parker's YouTube channel.  They have an entire playlist dedicated to FAQs that answer commonly asked questions. Some videos are animated while some feature employees explaining products, but all of them exude Warby Parker's personality. Customers can also ask questions in the comments and receive a response. 
Share shoppable video on Instagram
Instagram's video capabilities have evolved so much since the app first introduced the feature in 2013 that you could argue it's a video-sharing app now. Brands are able to pre-produce 1-minute videos for a traditional post, longer videos for IGTV, a series of 15-second clips for Stories, or a 30-second clip for Reels.
Instagram has made it even easier to shop video on their platform, by allowing brands to link to products in videos. All customers have to do is click on the link to the product they want to buy and they can either save it for later or go to the product page to make a purchase.
Apparel brands like Outdoor Voices have used the new feature to create video content that shows people wearing their clothes, with links that go directly to the products worn. For example, they produce videos that feature regular people working out in their clothing lines. Now customers can see products in action before deciding whether or not to buy.
Share addictive short form clips on TikTok and Shoploop
With over 800 million users worldwide, TikTok is the hottest new social media app rife with future customers for your brand to engage with. The app encourages creativity with a wide range of filters, video effects, and the ability to add music to your short form clips. Easily expand your audience by joining video challenges and trends, and watch your videos go viral. Last October TikTok partnered with Shopify to introduce shoppable video ads on the app. Now business accounts can create in-feed ads included within the TikTok algorithm.
Google, suffering from FOMO, also got in the game and launched Shoploop, a video platform that encourages shoppers to discover, evaluate, and purchase products all in one place, instead of having to toggle between multiple apps during the buyer journey.
All Shoploop videos are under 90 seconds and encourage brands to share user-generated reviews created by people who are knowledgeable about that product's industry. Users can watch these short form clips on Shoploop, save the product to buy it later, or quickly jump to the brand's website to make a purchase.
Hop on the livestreaming trend
Originally popularized in China, livestreaming in e-commerce began to trend around the world during the pandemic, when consumers craved human connection.
Walmart created the first ever "shoppable" livestream, called the "Holiday Shop-A-Long Spectacular," where a live digital audience got to watch 10 TikTok creators showcase their favorite Walmart fashion items.
Verishop saw the immense potential of the shoppable live stream and launched a new app called Shop Party, to meet this demand. On the app, users can hang out, explore products and shoppable content together, and purchase products. You can get in on the live stream action, too, by hosting a Shop Party for group shopping and educational lessons.
Regardless of what platform your brand is focusing on, video content is simply unavoidable. Lest we forget, it literally killed the radio star. Learn how to make shoppable video work for you and your brand to fit into the modern landscape of e-commerce. 
If you want to learn more, peruse our E-book on how visual and social content increase online sales