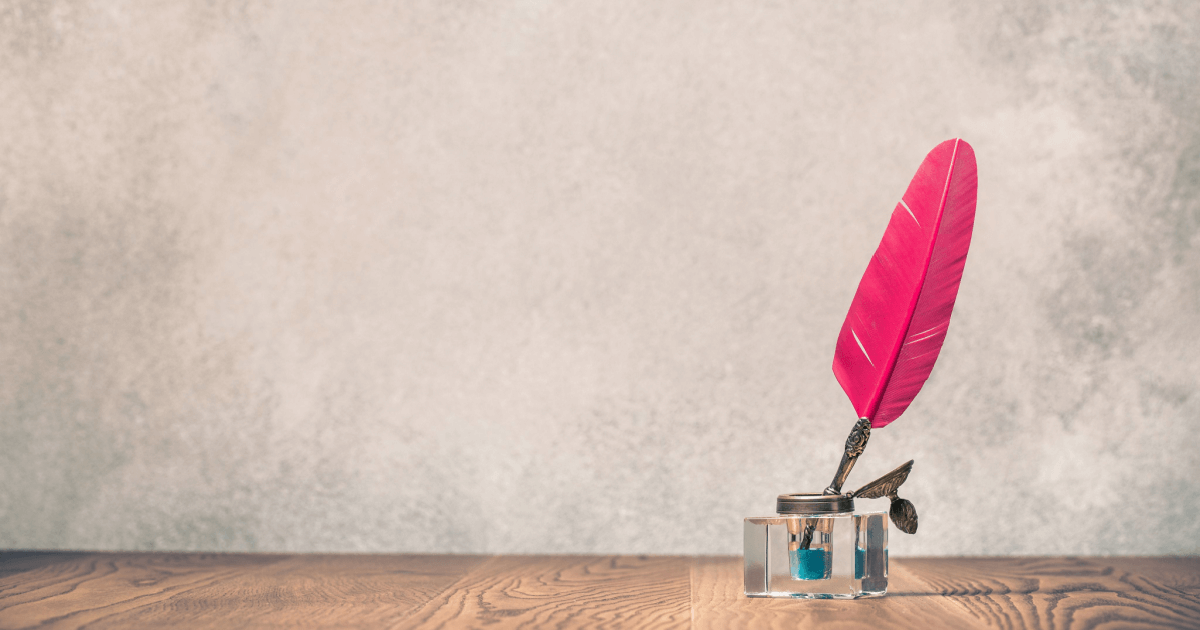 This e-commerce content marketing guide to e-commerce content marketing (so meta) will provide the benefits, use-cases, content types, and examples of successful content marketing for e-commerce businesses.
In a time where competition is rife and standing out in the crowded market is increasingly challenging, we'll demonstrate how to differentiate yourselves and drive high-intent website visitors.
Chapters:
---
---
Let's start with a short pop quiz. How did Bavarian Clockworks reach $1 million in sales within three years with a meager marketing budget and almost no online following, all while selling a very niche product: retro, analog Bavarian clocks? With an inbound marketing strategy that included an informative blog and comprehensive resource hub.
This is the power of e-commerce content marketing in action. 
Consumer brands are more convinced than ever about the importance of content marketing. In Parse.ly's Content Matters report, 50% of the 800+ B2B and B2C companies surveyed grew their content budget in the past year, and 52% have increased their content team size. 
Overall, the content marketing industry is on the rise, with revenue growing each year and projected to reach more than $137 billion in 2026 (a stat I'm imminently going to bring to my ELT). Furthermore, "content marketing for building products" is the third top trending topic revealed in Semrush's State of Content Marketing 2022 global report. 
The e-commerce companies that invest in content marketing will grow their businesses and differentiate themselves from competitors. In fact, it's already happening for the brands we highlight in this guide. And frankly, for Bazaarvoice too. Which is how we're positioned to be able to write this guide.
Read on to find out how to develop a winning strategy that aligns with your unique brand and goals. 
What is content marketing for e-commerce?
Content marketing is the strategic development of valuable content that a business uses to inform, entertain, and share stories with its target audience. Like this post you're reading, for example.
Content marketing produces a range of benefits for e-commerce brands, including these top content marketing objectives of B2C companies:
Brand awareness (84%)
Audience education (78%)
Build credibility and trust (73%)
Generate demand and leads (60%)
Build customer loyalty (60%)
Generate sales and revenue (56%)
Nurture leads (38%)
Build subscriber audience (38%)
Drive event attendance (13%)
To support these goals, companies produce original content such as articles, videos, and emails on its owned channels (i.e., website, social media). The content can be created in-house or by outside vendors.
Why is it important?
Improving search engine optimization (SEO) produces some of the most tangible outcomes because it improves your brand's discoverability. Not surprisingly, SEO is critical for e-commerce. Research shows that 49% of shoppers find new products through search and 51% use online search to research purchase options. The more valuable your content is (aka optimized for search), the more likely your website is to show up in search results. And that helps your ideal customers find you.
If you Googled "e-commerce content marketing" and landed on this page then I've done my job well.
To improve your e-commerce site, it's important to create content that will help or inspire potential customers, not just items they can add to their cart. Plus, being a resource for your audience leads to brand affinity and loyalty. According to Gartner, 73% of customers appreciate when brands produce helpful content related to their products and services. 
And yes, all the brand awareness, SEO performance, and positive customer sentiment from content marketing directly benefit your bottom line. Gartner also reports that 62% of shoppers are more likely to make purchases from a brand that provides helpful content. Content creation helps you generate leads and direct shoppers to product pages, and those calls to action (CTAs) lead to sales. 
Start with your e-commerce content marketing strategy
Before you dive into creating content, you need a strategy that makes sense for your business. Many factors will go into your strategy, including what type of products you sell, who your customers are, what your competitors are doing, and what you want to achieve with your content.
a) Define your goals
First, define your goals. Do you want to increase brand awareness, earn more qualified leads, improve sales, be a trusted thought leader, increase customer retention, or something else? These goals will help determine what types of content to create.
If your goals are to increase brand awareness and website traffic, you should focus on top-of-funnel content that targets customer pain points and relevant online search terms. 
Or if you want to generate leads and sales, product buying guides, downloadable e-books, and case studies are all great options. And if your goals are all of the above (which they should be), you should create a diverse mix of content, as demonstrated here.
b) Know your market
You also need to know your audience well enough to determine what content resonates with them and the channels they use the most. For example, if your target audience is active on TikTok, YouTube, and Instagram, you should lean heavily on video content to distribute on those channels.
Your products are another piece of the strategy puzzle. Do you have a versatile or complex product? If so, you could make tutorial videos or how-to guides for all the different use cases. If your products are straightforward and widely accessible, you can focus on user-generated content (more on that later) to show how your customers enjoy them. 
Competitor analysis is another important factor, so you can make sure your content is unique or better than your competitors. 
c) Identify your challenges
Once you understand your market, you'll be able to identify challenges that you can use to inform your strategy. For example, if the market for your products and services is saturated, leverage thought leadership content, proprietary data for reports and webinars, and product comparison articles that show how you stack up against your competitors.
If you have a low domain rating, you should focus on link building and SEO content that will drive traffic and increase search engine rankings.
Once you've done all the necessary analysis and research to define your goals, strategy, and target audience's habits, you can then decide what types of content to focus on.
8 types of e-commerce content marketing to drive growth
As you can see, a lot of strategy goes into e-commerce content marketing, and there's many different approaches you can take. No matter the type of content you create, communicate in a way that's personalized for your audience and projects your brand voice.
Each of these eight types of content has its own unique purpose for boosting your brand. 
1. Blog posts
Blog posts are the top content type (I agree) used by the companies included in the Content Matters report. Blogs give brands the freedom and space to create long-form content. It's a platform for brands to show their expertise and flex their storytelling muscles — and add value to your brand in the minds of your customer. 
Blogs also boost SEO performance. Google's latest helpful content update prioritizes content that is "people-first," meaning that it should be useful to your audience, original, and authoritative. Your content shouldn't be designed for the sole purpose of getting Google's attention, although it should be optimized using SEO best practices. This means targeting keywords that people use to search for the topic, answering their questions about that topic, and solving their pain points (preferably with your products). 
London health and juice brand Press goes all-in on its content marketing program. Its blog, The Squeeze, is sleek and user-friendly — much like other online magazines — and it's organized by content categories that cover different topics relevant to Press' customers: health, lifestyle, nutrition, and sustainability. From one blog owner to another, I respect the game.
Press sells food and beverage products, so its content expands on the values and lifestyle that surround its brand. For example, one article in its "mindfulness" category explains "The Difference Between Successful And Unsuccessful People." In this way, its e-commerce site goes beyond the transaction to be a learning and discovery resource for its target customer.
Its content includes helpful health and wellness articles, features with subject matter experts, shopping guides, and more.
2. User-generated content
UGC (user-generated content) is any content created by your customers that mentions your products or brand. UGC can come in many forms: photos and videos on social media, product ratings and reviews, and blog posts, to name a few. Some UGC stats to consider:
With UGC, your customers and brand ambassadors create the content for you. All you have to do is repurpose and distribute it. You can collect UGC using methods like hashtag campaigns and post-interaction review request emails. Then, you can use that UGC for social media, emails, shopping guides, blog posts, and as social proof on your product pages. 
Home decor and furniture company Urban Barn significantly increased time on site, conversation rates, and average order values by implementing UGC. Urban Barn features visual UGC in shoppable website galleries, email campaigns, and social media content. 
Not only does Urban Barn curate UGC for new content, but also to refresh existing content. As Sasha Becker, director of e-commerce, told Bazaarvoice, "The demand for new content keeps increasing, and content tends to get stale very quickly. Engagement numbers drop if we don't refresh content regularly."
To keep its content fresh, Urban Barn uses UGC to present its products in real settings as inspiration for other shoppers. Its shoppable UGC gallery shows Instagram posts of how customers style their homes with Urban Barn. Customers can be featured if they tag their posts with #rightathome.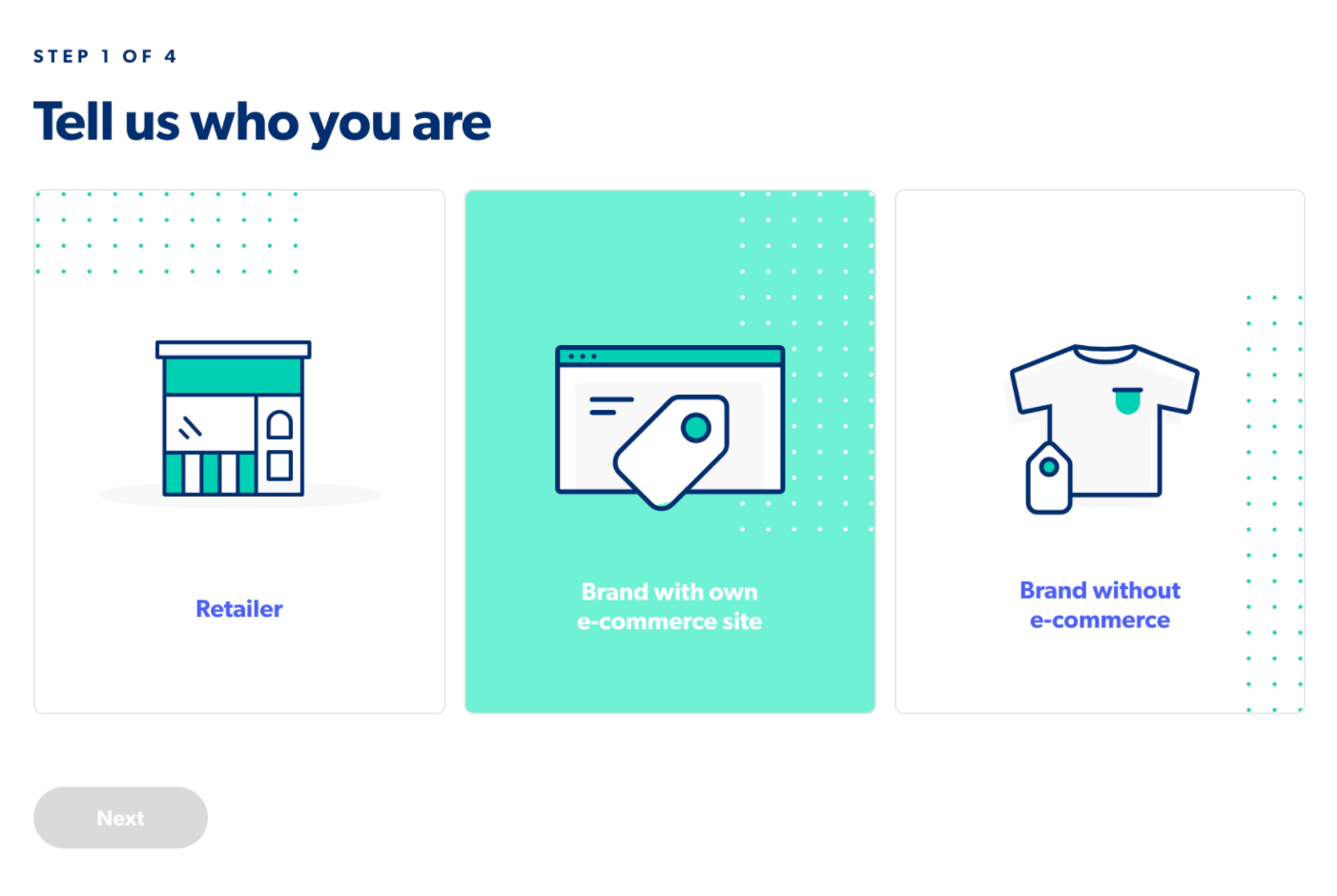 3. Frequently asked questions (FAQs) 
FAQ pages are a convenient and helpful customer service tool, but they're also great for e-commerce content marketing. They answer common questions and troubleshoot problems without the need for customer support intervention. Plus, they're naturally optimized for the long-tail keywords that customers search for when looking for answers. 
FAQs aggregate all the most relevant questions and concerns customers bring up in customer service calls, live chat, product reviews, and questions and answers tools, especially. 
For example, sleep and loungewear brand Lunya has a comprehensive FAQ page organized into its main customer support categories. This improves its customer experience and adds SEO value.
4. Video content
Video content is incredibly popular for consumers and, consequently, for marketers. 86% actively use video, according to a 2022 Wyzowl report. Whether it's longer videos on YouTube and streaming apps or short-form videos on TikTok, Snapchat, and Instagram, people are tuned in and engaging.
People share video content with their friends more than twice as much as any other type of content. And based on feedback from 582 survey respondents, Wyzowl proved the staggering effect and ROI of video content:
96% of consumers have watched a tutorial to learn more about products and services
93% of marketers said video boosts brand awareness
88% of consumers said videos from brands convinced them to buy a product or service
87% of marketers said video helps increase website traffic
86% of marketers said video helps them generate leads
81% of marketers said video directly results in increased sales
49% of marketers said video helps reduce customer support calls
There's ample opportunities for e-commerce companies in every industry to leverage video content. Some options include: 
Tutorials
Live shopping 
Customer testimonials 
"How it's made" and behind the scenes features
Trending challenges 
Minimalist Baker has a successful cooking blog that supports its line of baking mixes cookbooks. It creates attractive and accessible video content for its website visitors, 2 million Instagram followers, and over 34,000 TikTok followers.
Its engaging videos include recipe tutorials, how-to videos, product updates, and more delicious content. These popular videos result in thousands of likes and views each, which increases brand awareness and engagement.
5. Social media
Social media is both a type of content and a place to promote other kinds of content. Two birds one stone. It's meant to be an interactive tool to connect and communicate directly with your audience. Ask questions, start a dialogue, and respond to comments, tags, and DMs. 
For most e-commerce brands, their target audience will be on the most popular channels for social shopping and product discovery: Instagram, TikTok, Pinterest, Facebook, and Snapchat. Brands that are successful on social media leverage the latest features like Instagram Reels and livestream shopping, and use hashtags to encourage UGC and engagement.  
In addition to top-of-funnel content like product tutorials, influencer partnerships, and inspirational community stories, social media has become a top channel for selling. With the rise of social commerce, brands can make shoppable content by linking products featured in posts with their online product catalog.  
Duolingo is a study in social media marketing success. With a strong brand building mission at the heart of their marketing strategy, the top language learning app achieved incredible results, especially on TikTok. Duolingo has a 19% engagement rate and nearly 5 million followers on TikTok.
The brand mascot, Duo, has its own distinct personality that engages their audience and consistently reinforces the brand. They leverage tutorial content, trending topics, and original campaigns that feature Duo in funny situations and behind the scenes content from Duolingo staff. One of the brand's best attributes is its sense of humor.
6. Case studies
Case studies, which are also known as customer stories or success stories, are high-converting, bottom-of-funnel content. So e-commerce brands can use case study content in their marketing to generate leads and encourage sales and conversions.  
Like UGC, case studies show the real-world impact of a brand, not just what they choose to self-promote. Case studies feature interviews and insights from actual customers and clients about how products or services solved a problem or benefitted them.
According to Harvard Business Review, case studies have a higher completion rate than any other content type it analyzed. It's an important tool for consumers when they're researching purchase decisions. Shoppers want to know how products can help them and if it's worth their money. 
Outdoor apparel and equipment brand Patagonia takes a creative and powerful approach to customer stories. Patagonia has built its own community around a particular lifestyle, environmental activism, and social justice — it wants to be known as more than just a clothing and accessories merchant. 
Its customer stories spotlight inspirational individuals and organizations that represent its values. It shares compelling stories of its community's adventures and achievements in a collection of articles and videos.
7. Quiz funnels  
If lead generation is your primary goal, quiz funnels are where to focus your efforts. Eagle-eyed readers will have already spotted Bazaarvoice's quiz funnel (the UGC calculator) further up the page.These branded quizzes are also an excellent way to collect detailed first-party customer data. E-commerce quizzes draw shoppers in because they are fun, provide personalized results, and help them get to know your products better. 
For brands, quizzes generate leads by requiring email addresses to participate, and they also offer opportunities to recommend products — both tactics move shoppers down the funnel. Quiz funnels are particularly useful for niche or customizable products, like bra and underwear brand ThirdLove. 
ThirdLove's "Find My Fit" quiz presents a series of questions to get to know its customers' styles and fit needs. The results include product recommendations, and before you know it, customers are adding to their cart and checking out.
8. Email marketing
Email, like blogging, serves several functions for e-commerce brands. It's a platform to share stories, content, product recommendations, and customer support resources. And anything else you want to communicate to your subscribers. In addition to being its own type of content marketing, it's also a distribution channel for other formats, like blog posts, videos, and user-generated content.
A successful email strategy produces high ROI. In fact, Litmus reports that e-commerce, consumer goods, and retail have a higher average email marketing ROI than any other industry, at 45%. For better results with email, write compelling subject lines, segment your subscriber list for personalized emails, include calls to action, and test different content and delivery timing.
The marketing geniuses at beauty brand Glossier supercharge their emails with attractive images, enticing product descriptions, and five-star customer reviews. 
Measure results to optimize your strategy
Once your e-commerce content marketing strategy is underway, don't forget to routinely track the performance of your content to ensure it's working. Are you making progress toward your designated goals? 
According to the Content Matters Report we referenced at the start, almost half of the companies surveyed don't know how to measure the success of their content. Do your research so you know what metrics are the most important to accurately measure results. Depending on the channels you focus on, those may include subscriber growth, leads, engagement, traffic, and conversions, among others.
Content marketing can grow your brand substantially, but it won't happen overnight. I know first-hand it can take months for organic content to have a big SEO impact, and it can take customers multiple interactions to ultimately convert. But if you have content that answers questions, solves problems, and demonstrates your brand value, the ROI will be high.