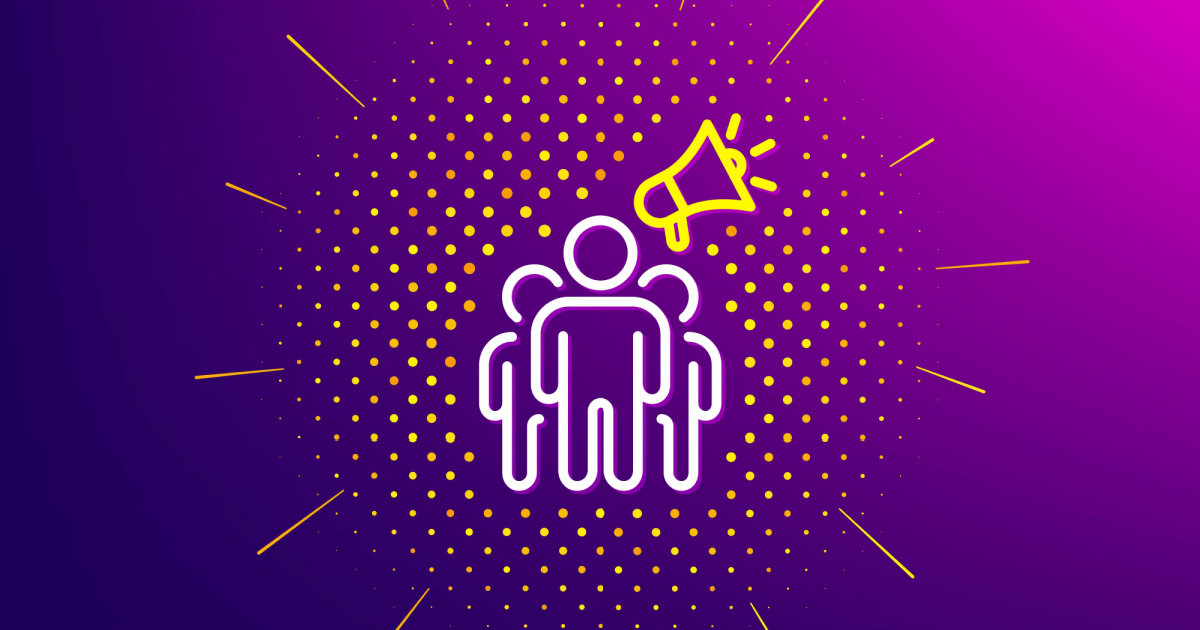 When used correctly, brand ambassadors can be powerful tools for e-commerce marketers. Ambassador marketing is a relatively straightforward strategy if you know what you're doing. So let us show you.
Chapters:
---
---
Picture this: you're scrolling through your Instagram, and you come across two different ads. One's an obviously paid endorsement for some shapewear worn by a celebrity, but the other's an ad with a person who seems more like a peer you'd meet at a kids' playgroup or the grocery store.
Which option seems more believable to you? Likely, it's the person who isn't all over your TV or your social media platforms already. That person is a brand ambassador — and they can unlock a series of benefits for your business, too.
Harness the power of ambassador marketing for your e-commerce business to build brand awareness, create more authentic relationships with your audience, and increase product sales.
What is a brand ambassador?
A brand ambassador works with a brand to represent it in a positive light while promoting its products or services. They help create an emotional connection between that brand and its customers.
For example, the online children's clothing store Heart Blaster uses an ambassador who goes by DJ K Sprinkles. She's a 17-year-old who plays at events across the country and shares her experiences with the brand on social media and in-person.
"We connected through social media and initially supported each other's pages. I admired K Sprinkles for her fun spirit, ambition, and her work ethic. Most importantly, our values and ethical principles align in a community effort," said Sophillia Tagaban, CEO of Heart Blaster.
DJ K Sprinkles promotes Heart Blaster clothing and its mission to commit to treating all people equally. And in return, the brand provides her with free merchandise and partnerships through her own personalized link.
"Kaitlyn is a growing teenager who understands the importance of advocacy," Tagaban said. "The kind of advocacy that helps us connect with people."
Brand ambassadors will share their stories and experiences with your brand on their social media channels, whether it's on TikTok, Instagram, Facebook, or YouTube. They also might attend live events and conferences to promote your products and services in person — DJ K Sprinkles is attending NAAM Music Festival this year and will talk about Heart Blaster while she's there.
Sometimes, brand ambassadors may be college students. They'll share your brand's products with others on their school campus. Others might be subject matter experts in an industry and you can use them to promote niche products to their audience. Organizations might also elect to use employees as ambassadors.
No matter how the ambassador represents your brand, they should be compensated in return. Usually, it's free products, some kind of discount, or even monetary rewards.
Brand ambassador vs. celebrity influencer
Brand ambassadors and celebrity influencers both promote products, but the main difference lies in the amount of influence they have.
A celebrity influencer has a large social media following and can reach a global audience (think about how many people follow the Kardashian-Jenner clan) to market a brand through paid advertisements.
Brand ambassadors have a smaller following, usually more targeted to a certain demographic. In this example from Barks and Crafts, see how they're searching for brand ambassadors who are specifically active in the Instagram dog and cat community. They want ambassadors who can reach their target audience of pet owners vs. a larger untargeted following.
Why you need an ambassador for your brand
If you want to build trust with your audience and increase sales through your social media channels, then you need a brand ambassador — and in some cases, more than one. When you have the right person advocating for your brand, they can:
Build authenticity with your audience: A brand ambassador will provide honest feedback about your products and services to your target market, making their posts more believable. Potential customers see their user-generated content, and not just your company's product photos or a super famous celebrity who's known to cash in on every and any deal that comes their way. It makes it easier to connect with your audience and build relationships based on trust
Help increase sales and ROI: 35% of people say their purchases are influenced by social media ads. But if those ads aren't grabbing their attention, they'll move on to ones that do. Your brand ambassadors will create content that the audience can relate to so they'll engage with your brand online. The ambassador already has a small, niche audience that trusts them and their recommendations, meaning they're more likely to convince people to buy from you. Also, your ambassadors can drive that audience to make a purchase with a discount code
How to identify and market to your ideal brand ambassador
Looking for a brand ambassador involves a few important steps, whether you're recruiting via social media or talking to existing customers.
Search for people in your target audience
You want an ambassador that your target audience will identify with, which means your brand ambassador should also be in that group. Think back to our shapewear example above. Women who are looking for shapewear want to see someone who looks like them in an ad. It gives them a better idea of how the product will actually work for them, rather than on a celebrity who has personal trainers and nutrition plans (and probably plastic surgery 🫖).
Look for people in your target audience who have a decent following on Instagram, TikTok, and other social channels. You can search through your followers on each platform or reach out to people directly.
Another way to find ambassadors who will hype up your brand: search in your existing customer base. Use user-generated content (UGC) and look for hashtags associated with your brand to find loyal customers who are already engaged with your brand and ask them to be ambassadors.
Or you can look at people who participate in your customer loyalty programs. If they're already in love with your brand, they might be willing to help.
Advertise your search on social media
Many e-commerce stores post on their social media pages about their brand ambassador searches. Encourage people to apply so that you'll have a large pool of potential candidates. This strategy has the added benefit of reaching people who already follow you and are thus likely to be part of your target audience.
Post about the search and include all necessary qualifications so the applicants know what's going on upfront. For example, baby accessories brand Bubby Bow Company tells potential candidates from the beginning that they'd need photos of their kids modeling bows and other accessories.
Give a due date for submissions and have candidates create a video to show you how and why they'd be a great fit for your brand. If they're going to make content for your business and you're paying them in some way, you need to make sure you're getting the right person for the job.
Use agency tools to help you find candidates
Sometimes you might need help to locate ambassadors or track their ROI, and the right agency or company can do that for you. Heart Blaster worked with PR teams in the past with some success, Tagaban said.
There's several companies out there that specialize in finding or recruiting different types of brand ambassadors, such as:
Six ways to nurture relationships with brand ambassadors
Once your ambassadors are on board, you'll need to find ways to keep them engaged and work on your relationship with them. They're putting in the work for your brand, so make sure you're rewarding them and tracking how their efforts impact your business.
"It is important to us that we support our influencers just as much in return," Tagaban said about her Heart Blaster reps.
1. Hire a community manager
If you have the budget for it, bring in someone who is responsible for overseeing your entire ambassador community, like a community manager. This person will handle every ambassador question or concern. Giving ambassadors one point of contact makes the process much simpler when they need to reach out to your company about a specific campaign and other important matters.
A community manager will also make sure the ambassadors' marketing efforts align with your company's marketing strategy and overall goals. Other staff members may not always have time to monitor every social media channel, and it's important to guarantee your ambassadors are presenting your brand in the best possible light. If there's an issue, that manager can contact the ambassador and assist them.
Along with that, your community manager can also recruit new ambassadors and keep current ambassadors engaged with rewards and other campaigns.
2. Offer discounts or free merchandise
Your brand ambassadors need something to entice them to sign up, so give them discounts on purchases or offer free merchandise based on their performance. It's a way to reward them for their work. An added bonus of discount codes is that you're still bringing in revenue from their purchases.
You can also offer discount codes for them to share with their followers. Doing this encourages ambassadors to remain enthusiastic about your brand and partnership and keeps them posting about you regularly, which will bring in new business from their followers.
3. Give ambassadors commission on purchases they encourage
We know Biggie said, "Mo' money, mo' problems," but for those of us in the normal world, that doesn't usually apply, right?
Money motivates us all, let's be honest, so use that motivation to encourage your ambassadors to make sales off a link made just for them. That way, you can track the sales they bring in and give them a commission off those purchases. They'll up their efforts to sell your products, which then increases the ROI from your partnership, as well as an increase in your profits. That's a solid win-win.
4. Let ambassadors build their professional network
Brand ambassadors want to build their network just like any other professional in their field of work. Offer them networking incentives if they reach a certain sales threshold, or if they post a certain amount of times. Give ambassadors the chance to meet with your CEO or other company leaders, or to get career counseling and mentorship from them.
Another option is to host either in-person or virtual networking events so they can connect with your other brand ambassadors. While they're there, let them swap strategies and ideas. After all, that helps your brand build a better online presence if they're learning from each other and collaborating.
5. Provide exclusive access to new products
The whole point of a brand ambassador is to hype up your brand, so in the wise words of Bonnie Raitt, "let's give them something to talk about."
First, offer them exclusive access to your new products and product lines. Think about how excited you'd be if your favorite brand let you try out their new line before it was released to the public. That's how your ambassadors will feel. They'll show it off on social to their followers, which will help build up that anticipation. Have them share the drop date for your new items, or offer their followers early access through their custom link.
This helps create more buzz for your brand, and also rewards your ambassadors since they get exclusive items before anyone else.
6. Gamify the ambassador process to keep them engaged
Games are addicting. Who hasn't played hours of Candy Crush Saga when they were supposed to be working instead? Or spent too much time (and money) trying to get enough stars in the Starbucks app to get that free drink? Use that to your advantage when you work with brand ambassadors through gamification marketing.
Xbox and gaming go hand-in-hand, and they use gamification to reward their ambassadors with special reward points. As their points accumulate, they move up levels. And for someone who already loves gaming, that's an incentive in itself. Ambassadors can redeem points for exclusive Xbox swag or digital items.
This tactic works for smaller businesses too. While your brand may not have as much game as Xbox, you can still offer reward points to your ambassadors for completing certain tasks, like generating different levels of sales or adding new followers to your company's Instagram account. Let them use their points toward your store's products.
Examples of successful brand ambassador partnerships
If you need some ideas on how to build your brand ambassador partnerships, check out some inspiration from these real-life companies that have found different ways to reward their ambassadors.
Patagonia
Patagonia takes a slightly different approach to using brand ambassadors, as the company is working to try and reduce its carbon footprint. Through its Worn Wear program, it encourages brand ambassadors to show ways they've fixed their worn-out clothing.
It seems to be working well, as Patagonia has established itself as one of the world's most sustainable brands. Using brand ambassadors to talk about the company and its practices shows new customers that Patagonia is truly passionate about its social responsibility and true to its brand values.
Lululemon
Lululemon is a very popular brand of workout and fitness clothing, and they build their ambassadorships locally through each store as they believe in fostering a sense of community.
They look for candidates who embody the "sweat life," made up of three pillars: sweat, grow, and connect. Each ambassador receives the latest Lululemon apparel, gets development tools, and a chance to network with like-minded people.
3. Red Bull
Red Bull may give you wings, but it also has a pretty solid brand ambassador program for in-person events, restaurants, clubs, and more. They call their ambassadors Muskateers, and want to build long-term partnerships with them. Musketeers get to attend exclusive events and meet with managers of the coolest clubs in their area as they work to promote Red Bull.
Along with Muskateers, Red Bull also works with student marketeers on college campuses across the country. These college brand ambassadors get chances to network and build their sales and marketing skills while earning a degree. Some even go on to work full-time for Red Bull.
Bumble
Swipe right for a chance to be a Bumble Honey, aka brand ambassadors who act on behalf of the popular dating app. Bumble Honeys promote the app on their college campuses as a part of Bumble's goal to help people cultivate meaningful relationships.
These brand ambassadors plan events, give out Bumble merch, and get to work with Bumble's staff on marketing campaigns. Honeys are compensated and also get bonuses like gift cards and travel vouchers.
Sephora
Sephora uses the power of user-generated content to form its own Superhero Squad — aptly named the Sephora Squad. The beauty company encourages customers to sign up for all the #squadgoals where they'll be a part of a larger community full of diverse members.
Every year, Sephora selects a few applicants to partner with, and they'll do a paid partnership with them. Members can go to their Los Angeles Creator Lounge, as well as get one-on-one training with Sephora staff. Even after their year is up, Sephora Squad members can still get alumni perks.
Use the power of UGC to find your brand ambassadors
Chances are, your customers are already posting a wealth of great content about your brand on social media. User-generated content, whether it's on social or an online review, is a powerful way to find those customers and turn them into champions for your brand.
Search for customers who are already raving about you by tapping into existing communities. Once you find those people who love your company, reach out and reward them for their loyalty by turning them into official brand ambassadors.
The Influenster App, for example, is an engaged community of over 7.5 million members, who create over a million pieces of authentic content about brands every month. They're already advocating for your brand, you just need to tap into it.