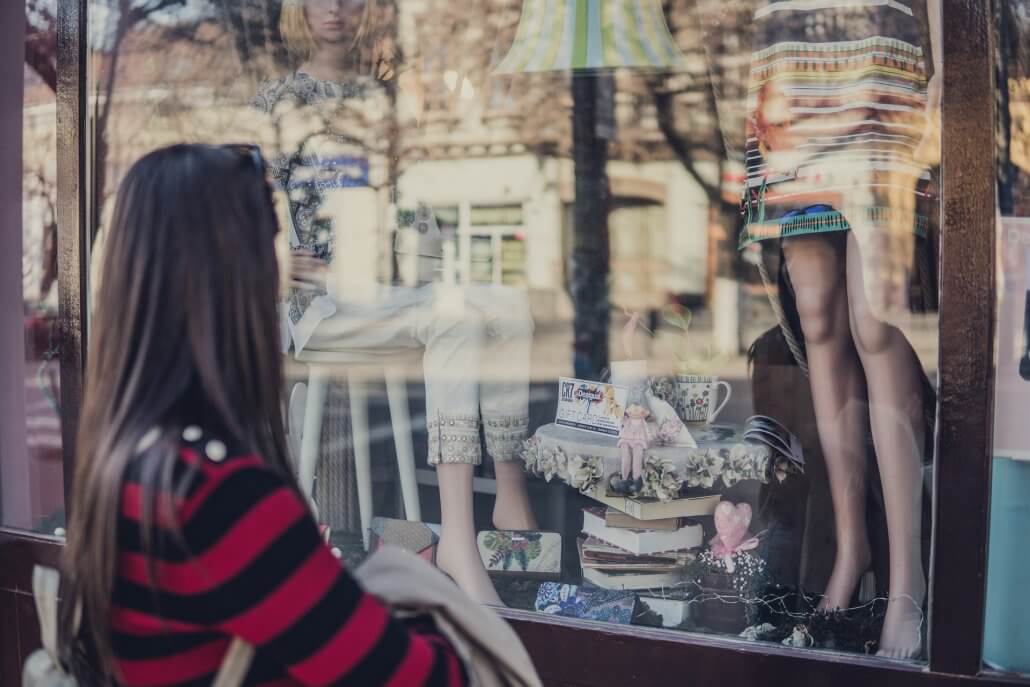 The consumer buying process is this. Imagine waking up and impulsively buying a car, vacuum, or even shoes before you've had your morning coffee. If you're like most people, that's probably not your style. You don't purchase things on a whim. You need more time to think, research, and weigh your options.
Yet, when it comes to the consumer buying process, we tend to put a lot of emphasis on the final sale — which is only one part of the buyer's path to purchase.
Let's take a look at each of the five stages of the consumer buying process. We'll discuss ways to optimize the buyer's journey and ultimately boost conversion in today's landscape. 
5 steps of the consumer buying process
1. Need recognition
A sale officially begins when a customer realizes they have a need.
This recognition can happen because of internal or external stimuli (grocery shopping because you need food for dinner vs. ordering takeout because you just saw an ad for pizza.)
The causes of these stimuli can be functional (purchasing a new computer because the old one doesn't have enough processing power for Zoom calls) or social (buying new Zoom shirts to look good on your call).
Regardless, the results are the same. A want now exists.
At this stage, building brand awareness is key. You want your target market to already know and trust your business. Especially in today's world where consumers don't just want to shop, they want to support businesses that reflect their own values and beliefs. 
So much so, that 82% of shoppers said they'd avoid using a brand again if they lost trust.
2. Information search
Once consumers are aware they have a want, they're now ready to find out how to fulfill it. Enter Google.
In this stage, it's imperative to optimize SEO for your brand or retail site, so you show up in the search results. 
How consumers search and what information they'll need is based on how much they already know and what details they get from others. Hence the beauty of user-generated content (UGC). 
Ratings and reviews get your brand seen and help usher people to your site through keyword-rich and relevant content. Search engines reward sites that talk in the same language as customers. So when your shoppers are actually the ones creating the content, your brand is more likely to pop up first in the search. 
UGC is also a way to build trust (there's that T word again) as 79% of consumers say online reviews have as much of an impact as recommendations from friends or family. 
3. Alternative evaluation
At this point, shoppers are making a list and checking it twice. They're aware of your brand, have been brought to your site, and are now evaluating whether to purchase from you or a competitor. It's crunch time, and they want to make the best choice. No regrets.
So what can you do to build confidence that you have what they want? The answer again is UGC.
Ratings, reviews, Q&A's, and customer photos are what shoppers are turning to first to make purchase decisions. In our 2020 Shopper Experience Index, we saw a 138% lift in conversion when shoppers engaged with reviews. 
The need for authenticity is only getting stronger. And this trend is expected to flip the future of product display pages with content and opinions from real consumers set to replace professional product information.
4. Purchase decision
The shopper has read your product reviews, scrolled through the Q&A, and decided you're the chosen one — the vendor they'll trust with their purchase. You're in the homestretch now, right? Not so fast. You can still lose a customer at this stage of the consumer buying process.
According to a study by Baynard Institute, nearly 70% of shopping carts in the e-commerce industry were abandoned before checkout. This comes alongside an increase in analysis paralysis brought on by the COVID-19 pandemic in 2020. Simple decisions feel heavy now. Deciding what to order for dinner can feel as stressful as switching careers. 
It's up to brands and retailers to alleviate this stress by making the purchasing experience as easy as possible.
List total prices upfront so there aren't any surprises. Create an option for guest checkout to give shoppers an alternative to creating a personal account. Or showcase positive reviews on the checkout page to build reassurance.
5. Post-purchase evaluation
Congratulations! You've optimized each stage up to this point, and the product has been purchased. The consumer buying process is complete. But there's still one more step. You now have the unique opportunity to turn the buyer into a repeat customer by keeping them engaged with your brand or store. 
Asking your customers for feedback on their purchases is one of the best ways to build brand loyalty. It shows you care about their opinions and the overall experience they had with your business. It also encourages UGC that will help other future buyers. 
Customers are sharper than ever. And they look to their peers for unbiased opinions when making purchasing decisions. In fact, an impressive 78% of shoppers globally trust online reviews. 
Understanding the consumer buying process at every stage
By considering each stage of the consumer buying process, you can implement smart strategies for your business at each point along the way — building trust and keeping shoppers engaged at every step.
And UGC is the powerful tool in the buyer's journey that brings it all together — accelerating conversion by dominating search, building shopper confidence, and upgrading product sentiment. 
Let Bazaarvoice help you turn potential customers into loyal brand champions. Get in touch with us here. Now you know how to win new customers, learn how to keep them below.