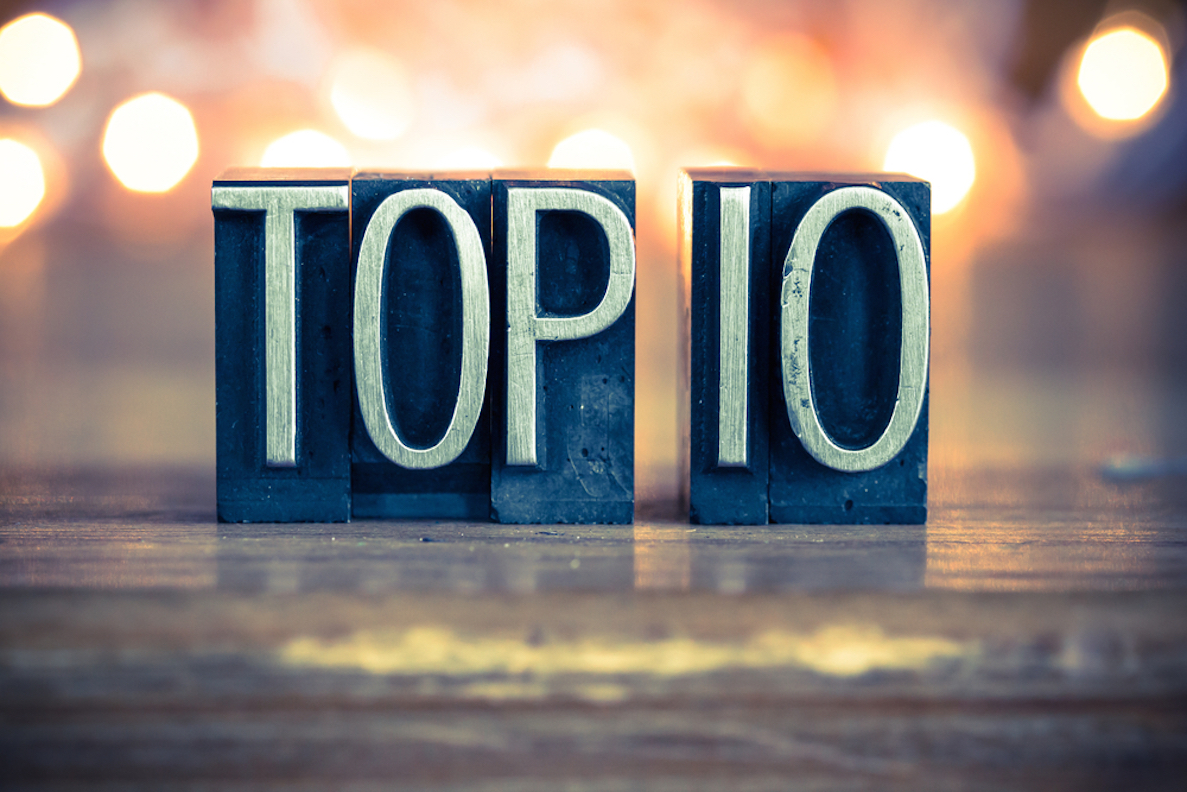 For our final blog post of 2015, we're counting down the top posts of the past year to see where we've been—and look ahead to the future. In our previous installment, we covered numbers ten through six. Today, we'll wrap things up with the top five posts of 2015!
Thanks for reading… and see you next year!
But Millennials aren't keen on just any food experience. Specifically, they're losing interest in dining out, and "have cut back annual restaurant visits by 21% over the last seven years," according to the NPD Group via Forbes. It doesn't seem to be a strictly financial decision, as "higher-income Millennials are cutting back on restaurant visits at a faster rate than lower-income Millennials," per the same study.
Millennials will have more buying power than any other generation by 2017. Whether it's rolling up to the drive-through, choosing between brands in the grocery aisle, or watching the game at a wings spot, new data reveals it's the experience that matters most to millennials. In this post, former Head of Marketing Scott Anderson, reveals new trends around millennial shopping and eating habits, as well as how brands are addressing this valuable, experience-hungry generation.
I am blown away by some of the innovation that is coming from our customer base. To that end, we had the honor of having a key client's head of digital strategy, talk to all 825 Bazaarvoice employees about the strength of our partnership and the impact that consumer-generated content is having on their business. Inspiring.
Chief Marketing Officer, Sara Spivey, reflects on her first month at Bazaarvoice and her experience at our Global All-Hands meeting and ten-year anniversary party. In her list of seven things learned, she covers the Bazaarvoice of today (team, clients, and partners), the Bazaarvoice of tomorrow (opportunity and network), and even touches on the challenge that is matching the Bazaarvoice Pantone green.
A recent Nielsen report showed that 55% of people are willing to pay extra for products and services from companies committed to making positive social and environmental impacts. Similarly, a study conducted by MSLGROUP and Research Now found that nearly 70% of millennials want businesses to make it easier for consumers to do their part in addressing issues such as health, the economy, and environmental sustainability. In turn, more and more, businesses are engaging consumers by eschewing business plans that prize growth above all in favor of objectives that factor in "the greater good."
Whether utilizing a marketing campaign to spur action for a social movement or creating a partnership with a specific non-profit organization, brands are making it easier for consumers to give back and do good through Cause Marketing. In this post, CMO, Sara Spivey reviews how Patagonia set itself apart from other outdoor brands and earned a top spot as one of the world's most sustainable brands—increasing sales by almost one-third (and, subsequently, another 6%) up to $575 million in the process.
For anyone familiar with SEO audits, this is groundbreaking. A core, 20-year-old principle of SEO is no more. Now, the Google algorithm analyzes HTML markup that is available when using Inspect Element, a feature that is part of the developer toolkit in popular browsers like Chrome and Safari. When it comes to SEO for Google, it's time to stop looking at View Source. You must audit using the Inspect Element code to fully-understand the content and markup hierarchy that Google is interpreting.
For the SEO community, October 27th, 2015 marked the beginning of a new era. While Google is constantly tweaking it's ranking algorithms, it was on this date that Google made a significant change to the way they crawl, collect, and place content in the Google index—challenging everything we thought we knew about SEO. In this post, Senior Manager, Product Management and SEO, Michael DeHaven chronicles how the Bazaarvoice SEO team first noticed the update, explores how they verified their assumptions, and offers insights into what it could mean for the future of SEO.
Despite the physical store remaining consumers' favorite way to shop for apparel (62% say they prefer it), a recent survey carried out by Retail Week and Microsoft, showed that 49% of people between the ages of twenty-five and thirty-four prefer shopping online. This age group, known as Millennials, is expected to have more spending power than any generation by 2017. And though only 49% of Millennials prefer to shop online, it is a market segment that fashion brands and investors alike cannot underestimate.
Inevitably, the fashion industry has endured many disruptions—and a complete revolution. Today's consumers define convenience by the ability to browse a complete range of items via mobile devices, apps, in-store, or desktop computers; access consumer-generated content (CGC); and, finally, choose the best delivery options. Maria Di Martino, the Senior PR Manager in EMEA (and self-proclaimed shopaholic), reflects on five trends that validate fashion eCommerce's bright future.
That's it for our roundup of the year's top blog posts! We hope this blog has been valuable to you in 2015, and that you'll continue reading in the year to come. Of course, we are always looking for ways to better serve you. If you're feeling generous, please let us know if there's anything we can do to improve your blog experience in 2016, right here in the comments.
Remember, it's for—and because of—you that this blog exists. We craft every post with authenticity in mind and hope it shows in the quality of the content that we publish. Thank you for your continued loyalty… we'll see you in 2016!