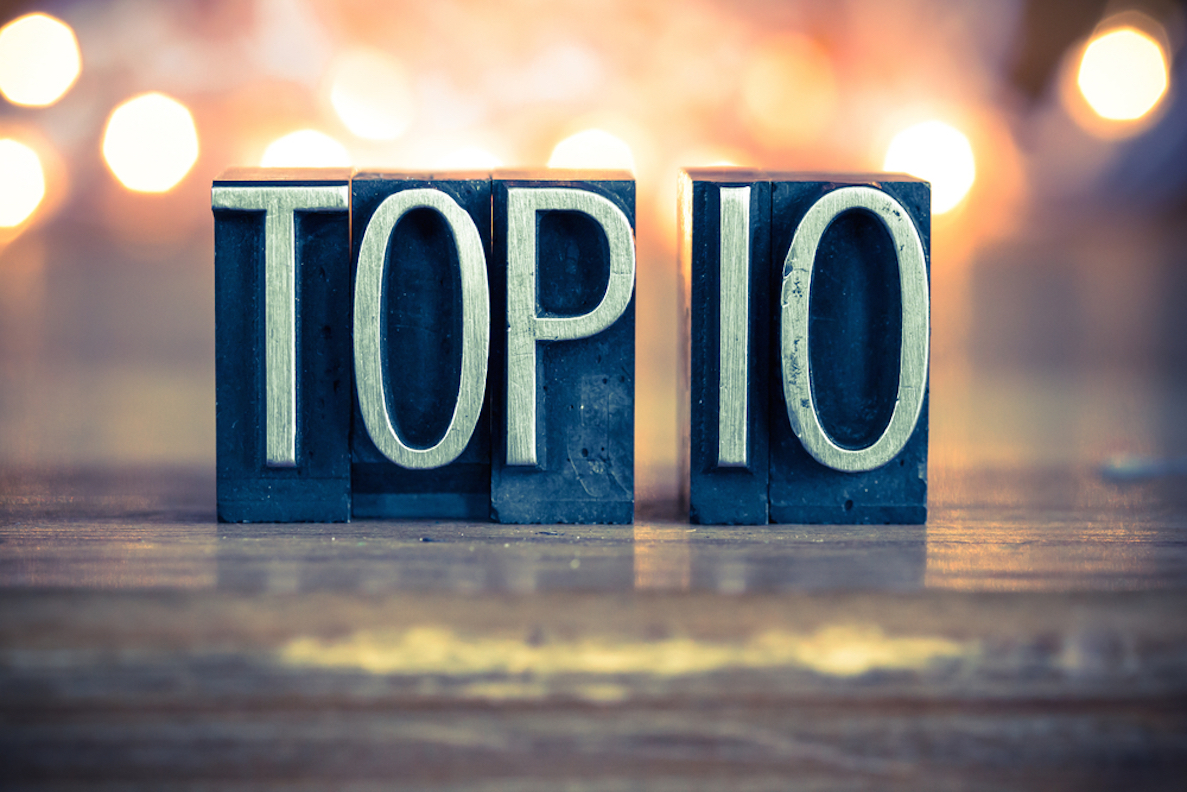 As 2015 winds down, there is no better time to reflect on our industry and some of this year's most talked-about themes – giving us a chance to evaluate where we've been, and look ahead to where we're heading in 2016.
The following is part one of a two-part series where we'll round up the most viewed Bazaarvoice blog posts of 2015:
Ultimately, no visual content strategy is complete without properly taking consumer privacy concerns and expectations into account. In this new medium where guidelines are often unclear or still under development, marketers will do well to err on the side of consumer privacy. The voice of the consumer is more powerful than ever, and it's a brand's responsibility to make sure the consumer wants that voice heard.
As more and more media is created through social, brands are seeking ways to use this highly influential content throughout their marketing channels. But when and why is it within a brands' rights to use consumer-generated content to their own advantage? In this post, Product Marketing Manager Michael Harrison examines consumer privacy, the factors that imply consent, and brand ethics related to repurposing consumer content.
Paul points to the daunting—but real—consequence of a world in which brands must publish or perish. If attention is currency, brands are competing with an entirely new set of players. Just how can they create enough high-quality content to succeed? The next three predictions are all pieces of that puzzle.
Former CMO Lisa Pearson admits that prediction posts can be yawn-inducing. Rather than adhere to the status quo, in this post, she shakes things up a bit with a list that favors the fascinating over the likely. From virtual experiences to acquisition strategies, Lisa offers five marketing predictions—plus one of her own—of which some have yet to be realized.
Amazon's intentions with this recent lawsuit are good and are a strong first step in changing consumer behavior; however, it fails to address the system they have in place that allows this type of fraudulent behavior. There is a better way – one that creates an environment where both consumer and company can trust the authenticity of online content. We believe that consumers have a right to trust the review content they encounter, and moreover, that businesses have a responsibility to ensure this content is legitimate.
In late October, Amazon filed a lawsuit against thousands of people it claims are posting "false, misleading and inauthentic" reviews to their website. Fake reviews not only hurt the customer's shopping experience, but can be extremely damaging to a brand's perceived trustworthiness. VP of Content Integrity & Insights, Jennifer Griffin's post dives into the cost of being inauthentic and offers tips to help develop an online environment where fake reviews are almost impossible to create.
Reviews containing product suggestions and flaws are 2.5 times more likely to receive positive helpfulness votes from other shoppers. Five-star reviews provide value, with 18% receiving positive helpfulness votes.
When a customer writes a review, posts a review photo, or records a video review, it benefits both businesses and other customers. In this post, Brent Robinson highlights new data from across the Bazaarvoice network and offers insights into how brands can use consumer-generated content to improve sales, insights, and search traffic—and why there's no such thing as too much CGC.
By making this adjustment, completed reviews jumped 127%. In the case of new device purchases, a shortened 4-day post purchase email skyrocketed review volume, with completed reviews increasing 235 percent… and that was in the first week alone. Further, driving review submission from authentic, verified transactions improved Verizon's weekly average rating on devices from 3.9 stars to 4.3 stars (on a scale of 5).
When it comes to word-of-mouth, the ROI is clear: when consumers have the ability to engage with product content, conversions increase. In this post, Rachael Genson, North American PR Manager, details how Verizon used word-of-mouth content to increase new customer conversion rates by 61%! Learn about the other benefits of their campaign (e.g. 65% drop in returns), the tactics used, and how to apply the insights gained from Verizon's success to your own business.
That's it for part one of our round-up. Did we miss any of your favorites? Stay tuned for part two later this week!