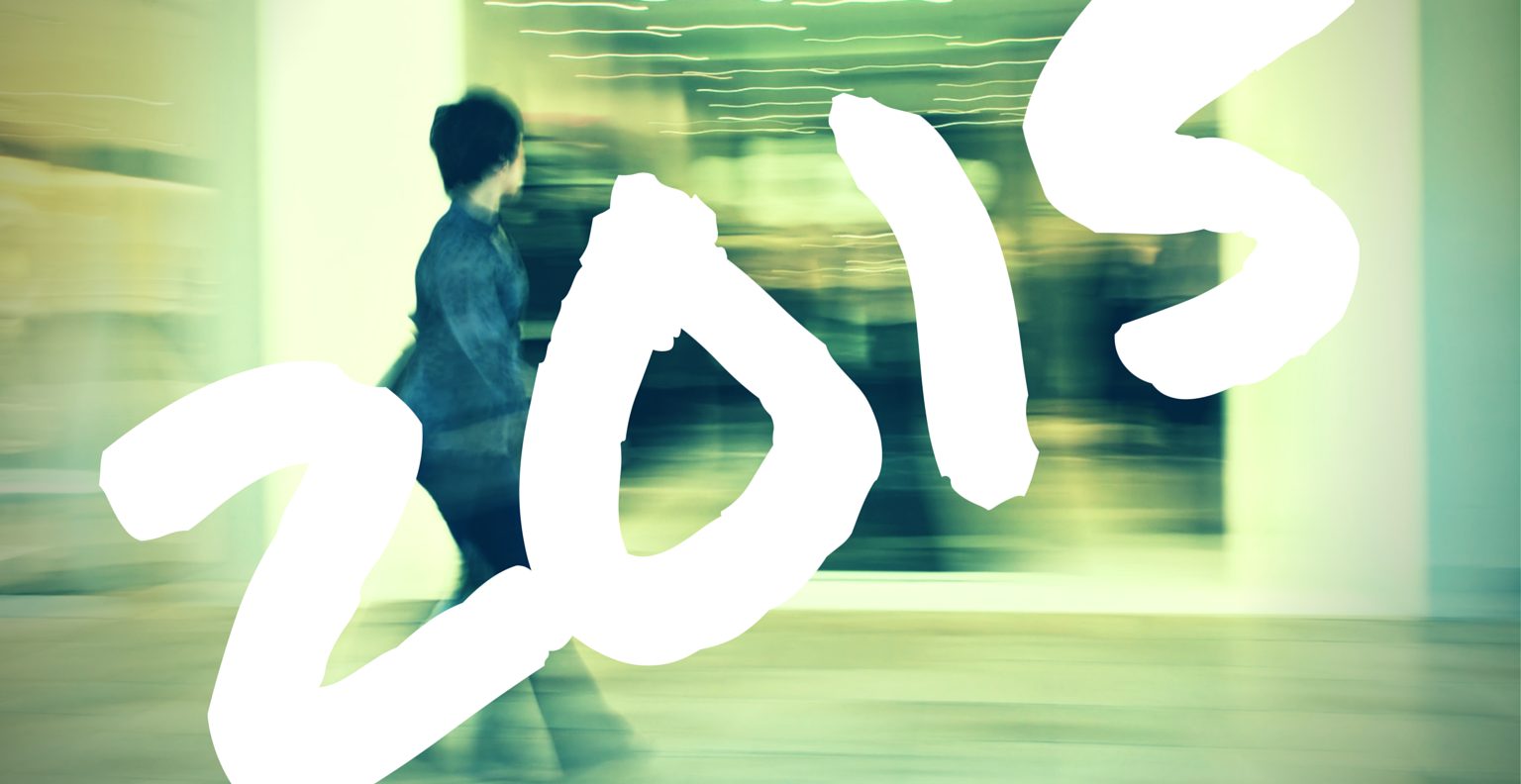 Ah, new year prediction posts. We've dabbled, to be sure. The format can be yawn-inducing, but within some of these lists, one finds truly thought-provoking glimpses into an imagined future. That's why we're going to alter the criteria a bit here to favor the fascinating over the likely. What follows are five of the most interesting 2015 marketing predictions I've encountered, my corresponding commentary, and one of my own predictions.
Sensory mind games
Expert: Chloe Allan, Brand Planner, The Good Agency
Source: The Guardian
"This year, we have seen more brands lean towards the use of immersive experiences to engage customers, tell stories or live up to brand promises. (…) As desire for novelty and uniqueness increases, we can expect to see brands pushing the boundaries of immersion further. This evolution is being made possible as our intelligence about the connection between our senses and brain develops, opening the door for brands to adopt more shrewd approaches around sensory planning."
My take: I've always felt that ads could truly be experiences worth seeking out, not just interruptions consumers are forced to tolerate. So when I read Chloe's prediction, I immediately thought of the virtual reality experiences being created on the Oculus headset for brands like Nissan and Topshop. Brands can now create virtual worlds for consumers to immerse themselves in, and it's going to be amazing to see what they deliver.
Brand rebellion
Expert: Shafqat Islam, Co-Founder and CEO, NewsCred
Source: Mashable
"Brands will rebel against social algorithms continuing to push branded content from organic to paid, and instead, build off-platform content experiences and owned channels to grow their audience on their own terms."
My take: The dissent has been mounting as many brands and agencies say that social platforms—especially Facebook—are limiting organic reach in favor of paid performance. Shafqat thinks 2015 will be the year they act, investing in their own backyards, so to speak. While I think brands should at least maintain outposts wherever their customers are, they should also look for opportunities to attract audiences to their owned properties with forms of value that social platforms don't provide.
Redefining the competition
Expert: Paul Frederich, VP of Product, Contently
Source: Content Strategist, by Contently
"Brand publishers will finally realize they're not competing with their competitors for their audience's attention time, but with the entire amazing world, including The New York Times, YouTube, the Internet… If you don't produce amazing, original, high-quality content, you stand no chance."
My take: Paul points to the daunting—but real—consequence of a world in which brands must publish or perish. If attention is currency, brands are competing with an entirely new set of players. Just how can they create enough high-quality content to succeed? The next three predictions are all pieces of that puzzle.
Cooperative content
Expert: Jay Baer, author and marketing consultant
Source: Content Marketing Institute
"2015 will be the year of cooperative content. Companies want to create more and more content, but how can they do so efficiently (and affordably)? Increasingly, the answer will be found in their customers and their employees. 2015 will bring decentralized content creation programs with participants across the company (not just marketing), as well as content initiatives that rely on user-generated content in expanded and highly strategic ways."
My take: I love the term "cooperative content." Jay is thinking of the next steps in UGC acquisition, taking the practice from passive collection to active co-creation and collaboration. In other words, companies can meet increasing content demand in 2015 by developing structures and practices that equip and encourage people outside of marketing organizations to create valuable content in collaboration with the usual suspects in content creation (marketing orgs).
Don't just draft the player; buy the team
Expert: Joe Pulizzi, Founder, Content Marketing Institute
Source: TopRank Blog
"In 2015 we will see a large move among brands to buy media companies, flush with cash and short on patience to build loyal audiences."
My take: We've all read about brands hiring journalists and other media professionals, but as content becomes more valuable and ubiquitous, Joe thinks they'll soon be acquiring and integrating entire media companies, and by extension, their audiences. I'm eager to see how consumers react to this practice.
Speculative sponsorships
Expert: Yours truly
If you're one of the Serial podcast's 2.2 million listeners per episode, there's a good chance you've memorized the fun lead-in MailChimp promo. No one knew just how big Serial would get, including its main sponsor:
"The show's success—iTunes called it the most popular podcast in the world—has been a boon for its main sponsor, the email-marketing service MailChimp, which purchased a season's worth of ads before anyone had a clue the program would turn into a global phenomenon. The company plans to sponsor next season, too, said MailChimp marketing director Mark DiCristina, though he added that the terms will no doubt be different: 'It's certainly going to be more expensive both for us and for everybody else.'"
What if brands tried to replicate that kind of success by speculatively sponsoring content creators? The bet would essentially be an exchange of a relatively low amount of sponsorship dollars for the chance at being an early, visible sponsor of something that rockets to the top of the charts. Think of it as a branded, creator-empowering form of angel investing.
Have you seen any of these predictions already playing out? Let's discuss in the comments below.