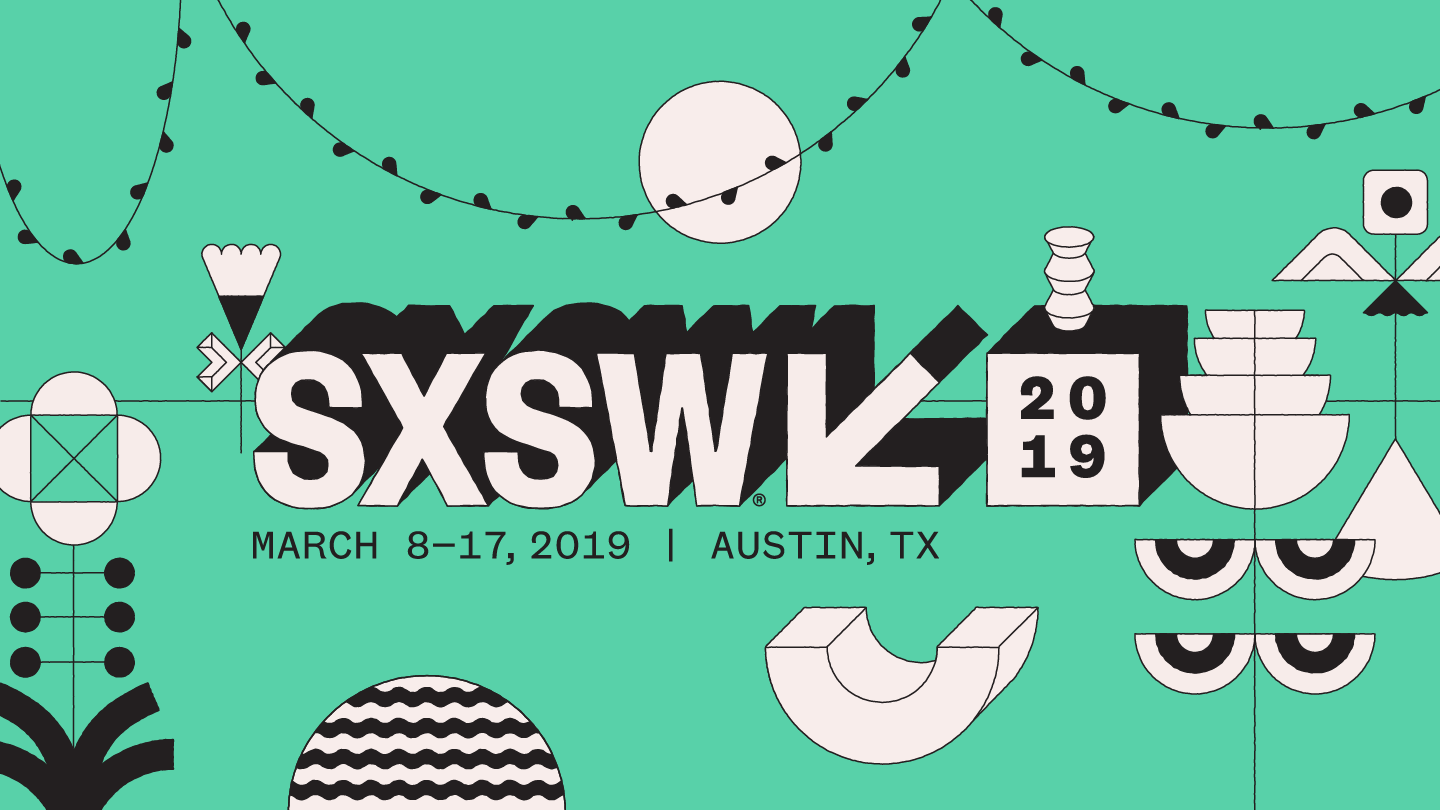 From cannabusiness and retail to medtech and politics, the content at SXSW Interactive 2019 ran the gamut. Part of what makes this annual conference so inviting to a wide variety of people also makes it difficult to navigate. As the conference is in our hometown, we send a group from our marketing team to attend sessions and report back with their findings. If you were unable to attend or have yet to recover from the stimulating yet exhausting nine-day event, we've distilled our experience at SXSW Interactive 2019 down into three major themes — see our key takeaways below, along with details from some of the week's popular sessions.

Brands are still experimenting with experiential
At a conference where there are more brand activations than a person can see in a nine-day span, it makes sense that many sessions talked about the business of "selling experiences". While experiential retail has been a dominant industry trend over the last few years, there's no single model of success for executing. A variety of experts from brands, agencies, and technology providers shared different opinions about how they think about experiential retail. What's clear from the variety of perspectives below is that this trend is still being tested and has yet to reach its peak.
This panel focused on the new wave of experiential marketing, whether it be a pop up at a concert or an Instagram-worthy art museum. Panelists differed on their goals for experiential marketing; while one panelist focused on awareness and reach through social media, another wanted to drive in-store purchases. It was interesting to hear how each brand thinks about experiential differently; what works for one audience wouldn't engage another.

Wendy PerezSocial Media & Communications Intern, at Experiential is the New Viral: Find Yours
Our own VP of Client Success, Rachel Hocevar, moderated a panel on the evolution of brick-and-mortar retail with experts from Foursquare, Away, and CNBC. When the topic of experiential retail came up, panelists agreed that brands should focus on making the shopping experience enjoyable, seamless, and efficient first before exploring events or other in-store attractions. To quote Lauren Thomas, Retail Reporter for CNBC, 'if you're doing retail right, shopping itself should be experiential. You don't need to put a waterslide or an attraction in your store — have solid merchandise and great customer service.'

Kerry BrunelleSenior Communications Manager, at Retail Revolution: Brick-and-mortar Bounces Back
Giant Spoon is the full-service agency behind the most talked about activations at SXSW in recent years: SXSWestworld and Bleed for the Throne. These immersive experiences are a reflection of the larger societal trend that consumers are valuing experiences over objects. The duo from Giant Spoon discussed how they partnered with HBO to develop these experiences and how their goal was to create something that allows attendees to forget where they are. Interestingly, both speakers talked about the importance of social media to these activations. They rely on the shareability of the experience to increase reach and incite curiosity.

Laura MortonSenior Global Creative Manager, at Featured Session: Experimenting with Experiential: How Giant Spoon Stays One Step Ahead
Companies should maintain their humanity
Intelligent Future, Blockchain & Cryptocurrency, VR/AR/MR — the tracks of this year's Interactive conference reflected the rapid pace of technology innovation. At the same time, many speakers urged audiences to remember that actual human beings are at the center of any brand and warned against leaning too much on artificial intelligence, consumer data, virtual reality, or any other trending technology over authentically connecting with customers. Today's brands should show their human side. From human-assisted AI to using actual employees or customers in place of influencer marketing, this year's conference showcased a number of examples for how marketers can adopt new tactics while keeping a human touch and staying focused on consumers.
Laurie Summers, Global Channels Executive for IBM, started off the session saying, 'Data isn't data. It's people. Behind everything you do as a marketer, there's a person.' The panel shared success stories of how AI has helped marketing and sales processes, but the main takeaway was that companies should focus on how humans and artificial intelligence can work alongside each other.

Laura FerraraCampaign Operations Manager, at Optimizing Marketing Workflow with AI and Automation
In his session on non-obvious trends, Rohit Bhargava talked about the rise of both artificial intelligence and virtual/augmented reality. However, he also discussed the trend of "back-storytelling", which is when an organization takes people behind-the-scenes of their brand by showcasing origin stories and employees. This strategy displays a more human side to organizations and has the dual purpose of inspiring loyalty from customers and employees alike.

Laura MortonSenior Global Creative Manager, at 7 Non-Obvious Trends Changing The Future In 2019
This session was essentially a live case study of a consumer-generated content program launched by Macy's called Macy's Style Crew. Macy's realized its customers wanted an authentic voice and brand to stand behind. Rather than using influencers, the retailer uses a group of real Macy's employees, called the Macy's Style Crew, that acts as global brand ambassadors, sharing authentic content about personal style and Macy's products via their own social networks. Through this campaign, Macy's shifted from being a 'company selling to people to people selling to people.'

Lauren FerraraCampaign Operations Manager, at Why Storytelling Sells: Platform Purchasing Power
Heather Hilldebrand, Retail Digital Strategist for Accenture Interactive, walked through her four step framework for personalized experiences. In successful personalization, there should be a two-way communication between a brand and a consumer; brands should have "living profiles" for their customers that constantly adjust based on interaction. The last example she gave was about how brands can combine store associates, who are often product experts, with artificial intelligence in-store to make the shopping experience more efficient while maintaining a human touch.

Kelly Davis-FelnerHead of North America Marketing, at How Retailers can Recapture Lost Audiences

Tech companies acknowledge the need for ethical standards
Over the last few years of SXSW, we have heard a lot about brand activism — when companies make a pointed effort to communicate a stance on a political, social, or societal issue. This change has happened in large part because of consumers' expectations; consumers, particularly those in younger generations, are choosing where to spend their money and time based on the brands that align to their values. This trend only accelerated in the year since SXSW 2018, which brought notable examples like Nike's campaign with Colin Kaepernick and Bumble's first Super Bowl commercial with Serena Williams.
Brand activism continued to be a topic during SXSW Interactive 2019, but there was a noticeable difference. Public scrutiny has turned towards the technology industry; Facebook's missteps with data privacy were mentioned in a number of panels I attended. In panel after panel, tech leaders acknowledged that their businesses have a responsibility to consider how their products are used and how they can hold their companies and employees accountable. As opposed to creating public marketing campaigns, tech companies are first addressing these questions internally and developing their own set of ethical standards. While many tech companies are addressing these questions now because they are learning from the mistakes of others in the industry, it is reassuring to hear of some that are building ethics into the creation and foundation of their business.
This panel was specifically focused on how professionals can ask better questions, so that the answers lead to new product ideas or pivotal business changes. For example, the question of "Why aren't there more girls in engineering?" led Debbie Sterling to start GoldieBlox, a toy company that aims to disrupt gender stereotypes. Simon Mulcahy, EVP and Chief Innovation Officer of Salesforce, said that the tech company is currently internally addressing questions like, 'Why aren't women paid the same as men?' and 'Is our technology being used in a way that is consistent with our values?'

Kerry BrunelleSenior Communications Manager, at Behind Every Breakthrough is a Better Question
As artificial intelligence (AI) is adopted more, it raises new ethical and legal questions. Tech and government experts discussed how both businesses and the government should manage the responsible growth and development of AI. The panel shared examples like how facial recognition in some driverless cars have recognized caucasian faces but not faces of other ethnicities. It was reassuring to hear how government bodies across the world are keeping pace with technology innovation.

Patrick KilgoreProduct Marketing Manager, at Algorithms Go to Law Schools: The Ethics of AI
Dennis Crowley, co-founder of Foursquare, which launched at SXSW ten years ago, had a candid conversation about how the company has evolved from a social media app to a located data business. A large part of the session focused on the company's dedicated to ethics. Foursquare has provided ethics training to its 300+ employees and started an ethics committee to allow for open discussion about how its technology is being used (or misused). For example, Foursquare only provides access to about 80% of its available data; it doesn't provide data about when its users have visited places like hospital emergency rooms, a divorce lawyer's office, or places of worship. In the end, Crowley and Foursquare have made the decision to turn down opportunities for faster growth in order to maintain the company's ethical standards and foster trust with its clients and users.

Kerry BrunelleSenior Communications Manager, at Featured Session: Foursquare + TechEthics: Creepy, Cool & In-Between
Instagram co-founders Kevin Systrom and Mike Krieger discussed their shared experience of creating a photography app in their apartment to being acquired by Facebook. Towards the end of the discussion, both founders, who have since left Instagram, acknowledged that the company plays a role in allowing content on the platform that encourages negative or prejudicial behavior, like self harm, drug addiction, and racism. While the platform added warning labels to this content, the founders admitted that this was likely not enough and that it was an ongoing conversation within the business.

Lauren FerraraCampaign Operations Manager, at Interactive Keynote: Instagram Founders Kevin Systrom & Mike Krieger with Josh Constine
In the ten year period between 2005 and 2015 when many of the technology platforms we use, like Twitter, Facebook, and Instagram, were created, the tech industry was 78% male and 69% white. This panel, which was made up of all female tech experts, argued that our experience with a product or a platform dictates how we see the rest of the world; currently, most products show just one (male, white) perspective. The women on the panel discussed how their businesses, which included Bumble and Blue Fever, try to build products that reflect other, less represented perspectives.

Laura MortonSenior Global Creative Manager, at How Women are Rebuilding a Man-Made Internet
Roger McNamee has been a tech investor for decades and was an early supporter for Facebook and mentor for Mark Zuckerberg. Now, however, he has become one of the company's biggest critics. While maintaining that he has the utmost respect for Facebook leaders as individuals, McNamee was highly critical of the tech giant's business model, which relies heavily on collecting and monetizing consumer data. In a subtle jab at Priscilla Chan, who had earlier given a keynote about the Chan Zuckerburg Initiative, McNamee argued that Facebook and technology companies like Google, Amazon, and Apple could do 100 times more good with redefining their business models than they could with a foundation.

Kerry BrunelleSenior Communications Manager, at Interactive Keynote: Roger McNamee with Nicholas Thompson
---
Each year, the sessions during the SXSW Interactive conference show us both how far we've come in the last year and how far we have yet to go. It's reassuring to hear how both the world's biggest companies and new start-ups often are navigating the same questions. It's through events like SXSW that we come together to share these struggles and have conversations that move the needle forward.
If you attended SXSW this year, what were your biggest takeaways? Let us know in the comments or on Twitter.