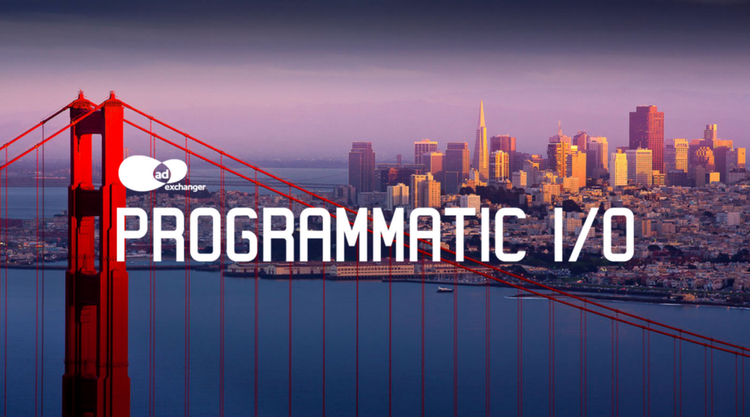 This year's Programmatic I/O conference in San Francisco was a whirlwind of meetings and presentations around the current state of the programmatic media and marketing industry. Throughout the conference, we spoke to many people from data partners, ad tech companies, and agencies about what's most important to them in today's market. There was a single theme that was prevalent throughout these discussions: transparency. This has been a hot topic over the past few years, as marketing teams have put greater emphasis on understanding where their dollars go, forcing ad tech vendors and data providers to push more towards transparent models. This year, however, there was plenty of discussion around how transparency impacts performance. Here's a recap of how the different sectors of programmatic advertising discussed transparency at Programmatic I/O.
Ad Tech Companies
In recent years, the rise of artificial intelligence-driven campaigns and third-party data providers have saturated markets with black box systems. Ad tech companies, like demand-side platforms (DSPs), have started to move away from these solutions, as they do not fit into the push for transparency from their clients. Nico Nuemann, Assistant Professor at The Melbourne Business School, discussed his study on the performance of algorithmic campaigns and third-party data targeting. In his study, he found that marketers using  third-party data to target their campaigns reported a 123% lift in performance throughout their campaigns but at an increase of 151% in cost. Additionally, he discussed the wide range of accuracy flaws with third-party data, stating that it can be as low as 16% accurate to their target audience.
With examples like the above becoming more prevalent, it is no wonder that the more transparent DSPs such as The Trade Desk are taking the lion's share of programmatic revenue; the company was voted Best Demand-Side Technology during the AdExchanger awards.  
Agencies
Agencies too are shifting away from third-party to second-party providers that are more trustworthy and effective. During the panel How Second-Party Data Improves Your Audience Targeting Strategy, Brad Rosenhouse, GVP of Programmatic at Publicis Health, echoed how critical transparency has become for his team: "We look for full transparency in our data partners.". His agency teams have curated second-party data partners due to their quality and sourcing. He gave great insight into what all agency trading teams should be looking out for when working with a data provider, reinforcing how well the transparent data providers help boost the performance of his campaigns.
When evaluating data providers, the Publicis Health team looks for the following:
Good consent management: How is your provider taking to steps to insure appropriate opt-in?

Full data transparency: Is it 1:1 or modeled?

Data freshness: Can you optimize mid-campaign?
Data Providers
Throughout the conference, we met with a lot of data providers, and, on all of their marketing materials, they prominently highlighted their sourcing methods. The market has moved away from scale at all costs to a more custom model that rewards providers who can tailor audiences to fit their clients' needs. Additionally, the relationship between agency and data provider has become much more direct, as having a curated list of audiences for your clients shows you have their interests and advertising goals in mind. Data providers have responded to this by openly declaring their sourcing, opt-in practices, and data type (second=vs. third-party) to be reviewed by their clients.
Price was also a contending topic amongst attendees, and, in general, there was a consensus that when a data provider is closer to the source, clients accept paying a higher price for the value. Hence the recent surge in second-party data as a high value item.  
---
Overall, we weren't surprised to see transparency as the main theme of the Programmatic I/O conference, and we don't expect it to go away anytime soon. As programmatic becomes a mainstay in the advertising space, it is imperative for everyone in the industry to understand data sourcing and champion transparency.  To learn more about how Bazaarvoice sources our first-party data and how you can access this data for your campaigns, visit our Programmatic page.