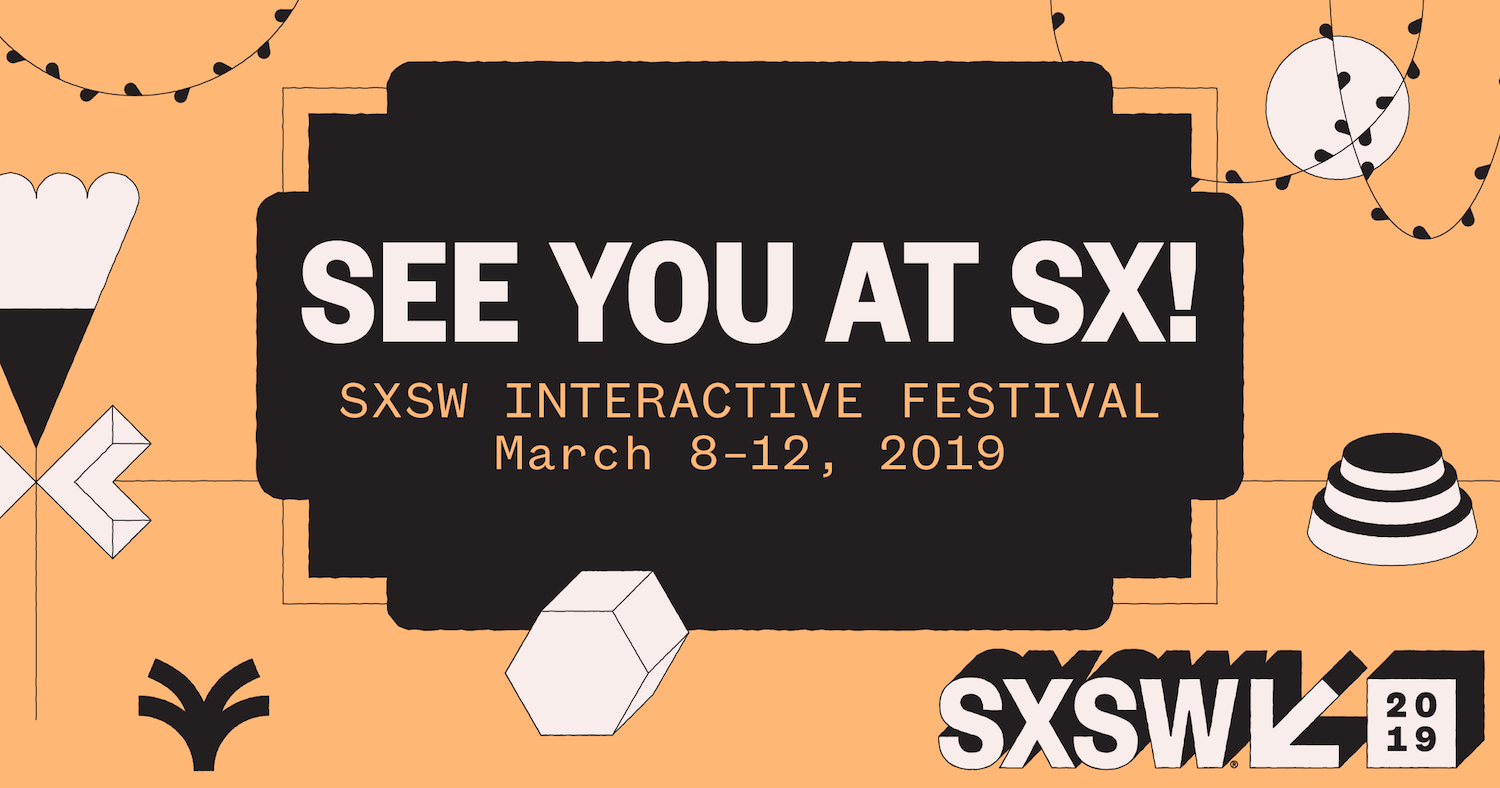 SXSW is finally upon us. The city of Austin welcomes hundreds of thousands of spectators and attendees this upcoming week to experience the craziness of another South By Southwest. If you're planning to attending, you might be feeling excitement and anticipation — mixed with feeling overwhelmed as you figure out how to navigate everything the conference and its events have to offer. To help alleviate some of that stress, we've picked some of our top panels to check out during SXSW Interactive. In addition to sessions, make time for some of things that make Austin and SXSW special: catch a podcast recording or a film showing, skip the free breakfasts in favor of seeking out a quieter taco joint, and listen to music from someone you've never heard before. These, combined with the opportunity to see industry experts from around the world, are what make for a unique experience that is equal parts networking, learning opportunities, and fun. 
Friday, March 8th:
Who: Chan Zuckerburg Initiative, CNN
When: 11am-12pm
Where: Hilton Austin Downtown, Salon H
This is a unique opportunity to hear Priscilla Chan, co-founder of the Chan Zuckerburg Initiative and wife of Mark Zuckerburg, discuss the ways that technology has helped solve problems in education, health, and criminal justice. Facebook has been highly criticized over the last year, so it will be refreshing to hear a more positive story about the benefits of using technology to solve global, systemic issues.
Saturday, March 9th:
Who: Pinterest, Revolve, The Digital Brand Architects, ShopStyle
When: 3:30-4:30 pm
Where: Four Seasons, Ballroom CD
The influencer marketing trend shows little sign of slowing down. Learn tips, tricks, and strategies from women who are behind-the-scenes creating, measuring, and changing influencer marketing.
Who: Foursquare and Human Lens Media
When: March 9, 9:30 – 10:30 am
Where: Hilton Austin Downtown, Salon H
Foursquare launched at SXSW ten years ago. Their CEO, Dennis Crowley, pairs up with tech journalist, Laurie Segall, to discuss how, alongside industry and consumer changes, the business transformed from a social media app to a location data company. The conversation is sure to touch on consumer behavior trends, data privacy, and the latest innovations from Foursquare.
Who: Postmates, Ben & Jerry's, Lush, Porter Novelli
When: 11:00am-12:00 pm
Where: The Line, Topaz Ballroom 1-2-3
The current state of society requires transparency from businesses, and consumers expect brands to take a stance against social issues, whether it be in support or disagreement. From public arrests for boycotting the death penalty to public statements supporting refugees, these industry leaders talk about how to manage the line of business and social justice in our current political climate.
Who: Cheddar, Hulu, Amazon Prime Video
When: 5:00-6:00 pm
Where: Hilton Austin Downtown, Salon F
During last year's SXSW Interactive, it was clear that diversity and inclusion were top priorities for organizations. While this is still the case, we still lack female leadership at the highest tiers of tech organizations. Female tech leaders will discuss their experience on the journey to become industry leaders but also how they are mentoring others and building teams that foster more inclusive work environments.
Sunday, March 10th:
Who: Snapchat, Engine, Cassandra, HBO
When: 12:30-1:30 pm
Where: Fairmont, Congressional B
I know at least five people that took a social media cleanse in the last year. The way we consume social media is comparable to some bad habits. Will we start to see even more of a push back against constant screen time? Do brands have a responsibility to their followers' health and wellness? A panel of experts will debate these questions and more as they discuss the evolution of social media.
Monday, March 11th:
Who: Bazaarvoice, Foursquare, CNBC, Away
When: 9:30 -10:30 am
Where: Four Seasons, Ballroom AB
The rise of e-commerce is not killing brick-and-mortar retail, but it has caused it to adapt and innovate. Our very own VP of Client Success, Rachel Hocevar, will lead a conversation with experts representing diverse perspectives on retail strategy. Learn how leading brands and retailers think about the physical store format, experiential retail, and the impact of technology on the in-store experience.  
Who: Salesforce, Airbnb, Dropbox, Stripe
When: 11:00 – 12:00 pm
Where: JW Marriott, Room 203-204
How does societal change and individual activism translate to the workplace? Diversity and inclusion leaders from major tech companies will discuss the employer's role in fostering change that its employees care about, through tactics like employee resource groups and volunteerism.
Tuesday, March 12th:
Who: IBM, New America, Google, Walmart
When: 11:00 – 12:00 pm
Where: La Condesa
According to this panel's description, the Bureau of Labor Statistics says we'll need nine million STEM workers by 2022 to fill growing demand in the tech economy. Industry experts will discuss alternatives to the four year college degree, like apprenticeships and train-to-hire programs, that can introduce younger generations to tech and make sure companies are equipped for growth.
Who: Adobe, Facebook, Metastage
When: March 12, 9:30 – 10:30 am
Where: JW Marriott Salon 3-4, 110 E 2nd St.
Augmented and virtual reality have yet to become part of everyday life, but the world has slowly been moving in that direction. Those closest to the technology will talk about how brands can explore and take advantage of immersive technology while balancing its challenges.
Wednesday, March 13th:
Who: Goodby, Silverstein & Partners, Google, Ameritest, Publicis Spine
When: 11:00 – 12:00 pm
Where: Fairmont Congressional C
Consumers are coming to expect and prefer highly personalized content from brands. How does this affect traditional, wide scale brand advertising methods like television commercials, print ads, or billboards? Is there appetite for both 1:1 marketing and broad advertising campaigns? Panelists from different ad agencies will discuss will look at which companies are getting it right and why and how are these companies successful.
Thursday, March 14th:
Who: Verb, The Wing, Away
When: March 14, 12:30 – 1:30 pm
Where: Fairmont Congressional B, 101 Red River
Ever thought about the strategy and effort that are behind your favorite insta-worthy moments? From the famous Ice Cream Museum to made-for-Instagram backdrops at music festivals, these industry leaders will shed light on the thought that goes into experiential marketing and how brands can go beyond a social media photo to build true communities of fans.
---
What are you planning on attending at this year's SXSW Interactive? Let us know in the comments or on social media. If you plan to attend our panel on March 11th — we'll see you there!