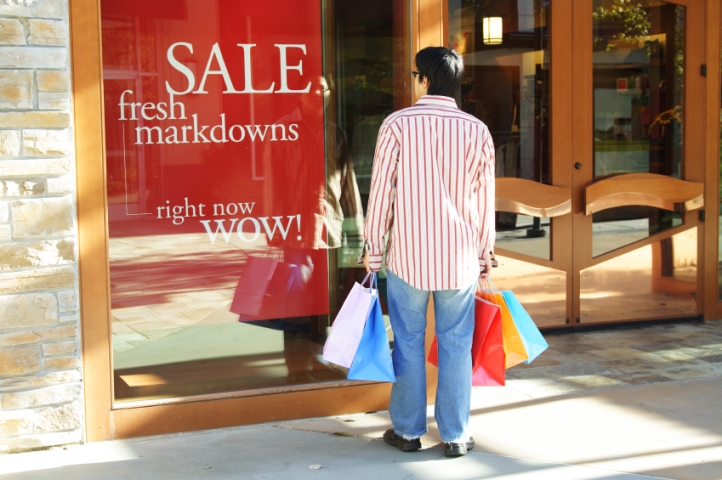 The biggest trends of 2014, so far, were big trends in 2013 as well. Another year of experience means new case studies and better best practices, but the message is the same as last year: If you're not participating in and constantly improving initiatives in big data, mobile, and customer feedback, you're behind. It's 2014 – time to catch up.
Big data is a big deal
The value of consumer information is greater than ever. By personalizing and refining marketing strategies based on this consumer data, businesses can improve their performance while at the same time better addressing the needs of their customers. This only reinforces the need for brands to continue mining the data and utilizing it in a way that drives value to their customers.
Melissa Flicek, Director, Project Delivery at Target, shared an interesting example of this recently at Retail's Big Show. She talked about the strides Target has made to leverage data in new ways and the different strategies they used to do so. For example, they have started a division in the San Francisco area as a fire-walled think-tank dedicated to incubating ideas on utilizing consumer data.  Flicek explained how organizations don't need to dump a ton of resources (dollars or people) into testing and learning from big data right from the start.  A small, tactical team approach can be an effective way to begin adding value to an organization. Expand the investment from there based on learnings.
Another interesting insight from Flicek was the concept of the "base hit." Many retailers are trying to hit a home run in the real-time customer knowledge space. She suggested that continuing to get base hits (incremental wins that drives sale) will occasionally yield the home run on its own — while a retailer constantly swinging for the fences will undoubtedly strike out the majority of the time.
Mobile is past the tipping point
Mobile shows no signs of slowing down in the ecommerce realm. The use of mobile devices as a part of the shopping experience is beyond the tipping point. Retailers must find more ways to integrate mobile devices meaningfully into the shopping experience. Whether as a purchasing device or as a tool to research while shopping in a brick-and-mortar environment, mobile is here to stay.
Even outside of the hands of consumers, mobile is firmly establishing itself as a part of the retail space. Digitizing the point-of-sale has helped Crocs, Inc. stay on the cusp of changing customer behavior and preferences, says Stephen Katsirubas, CIO of Crocs.  Via in-store mobile devices, retail associates get access to a real-time global inventory synced to the Crocs website. Customers who can't find certain sizes or items in-store can order directly from the associate using this mobile device, ensuring Crocs does not lose the customer due to inventory at one physical location.
User-generated content is effective everywhere
From social media to shopper reviews, UGC is the new fertilizer for retail. Everyone wants it and needs it to grow. According to Daniella Yacobovsky, Co-Founder of BaubleBar, UGC is effective in encouraging customers to buy the brand's products. BaubleBar incorporated images of real consumers wearing their products onto their product pages of their website, and according to Yacobovsky, these customer-submitted images drive sales:
"A third of site visitors engage with it and the conversion rate for those who do is 2.5 times higher than those who don't."
Consumer reviews are another form of UGC that are getting more usage outside of the digital space. Many brands now incorporate review snippets into packaging, in-store displays, and advertising. UGC is a source of inspiration for the web, sales, and marketing teams to create effective pitches and content using customers' own words. Review data is actionable and quantifiable, and can be utilized to improve operations and deepen consumer engagement.
Big data, mobile, and UGC are all tools retailers can utilize in their marketing initiatives. Have you used one of these tactics in your plans? Tell us how it worked in the comments section.