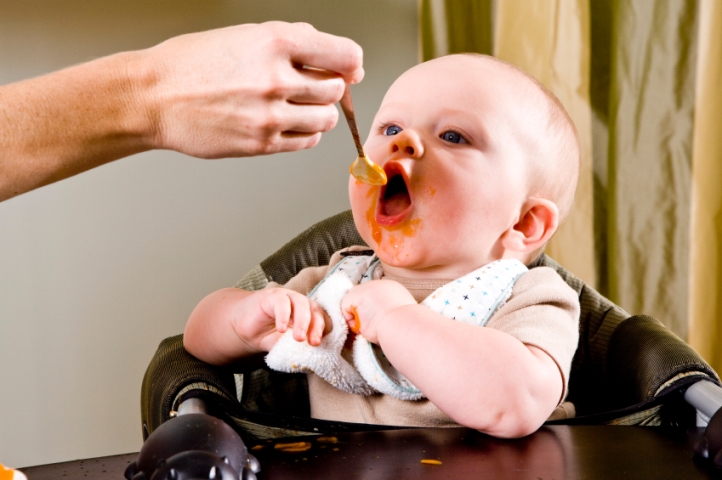 Technology is already changing how marketers and retailers operate in 2014 by opening up new ways to connect. New data and developments promise to make this year an exciting one. No surprise that mobile is leading the charge towards change.
Sponsored data an important new mobile marketing opportunity for big brands
By Lauren Johnson for Mobile Marketer
Sponsoring a consumer's data isn't a new concept, but AT&T has snagged the first-to-market advantage last week with its launch of Sponsored Data. Marketers can now pay for AT&T customers' data fees in exchange for sponsoring content.
People are consuming more media – streaming video and music – and pushing the limits of their data plans. The demand for content is growing and it makes perfect sense for an entertainment company to explore this new advertising option. A major film studio could sponsor the first 10 minutes of a movie and include a call-to-action at the end encouraging consumers to buy pre-sale tickets for the upcoming sequel. Or a company like ESPN could provide free data for sports fans to watch highlights on the go when WiFi connections are scarce. It becomes the perfect opportunity to prompt fans to download the branded mobile app. Imagine the possibilities of layering sponsored data ads and an in-app campaign.
Current barriers for marketers include the limits of mobile budgets and the fact that sponsored data is only offered by one carrier. This new deal also allows AT&T to levy higher taxes for companies using the service. Before we let the negatives overwhelm our excitement, let's examine AT&T motivations.
Mobile data is an increasing concern and selling point for consumers. If enough advertisers adopt sponsored data into their strategy, AT&T could gain a useful tool in the battle between carriers. Making the service too expensive could negate that first-to-market advantage. And who knows how long that will last? Quotes Johnson:
"I do believe this will become the norm," [Steve Knapp, director of market strategy at Carmichael Lynch] said. "AT&T just got there first. I see parallels to native advertising and sponsored social posts… Once Buzzfeed and Facebook rolled out their sponsored ad programs without huge consumer backlash, others followed in suit."
Consumers Believe Mobile Will Replace TV by 2022, Most Prefer Content Live
By Wayne Friedman for MediaPost
Friedman's article examines findings from Irdeto, a European-based media services company, concerning the future of TV. According to their study, more than half of consumers believe mobile devices will replace televisions as the preferred way to watch shows and movies by 2022. Even more surprising is that 31% believe it will happen sooner – within the next one to five years.
Though 60% of 18-24 year old consumers prefer viewing a full series at once ("binge-viewing"), the majority of consumers – 65% – still prefer to watch their favorite content live on a mobile device or TV. Networks still have an edge over subscription services like Netflix, but for how long?
Are the days of sitting and watching TV together gone? Or will TV evolve? Over 30% of respondents think they will be using a smart TV to watch content within five years. I can't imagine watching the Super Bowl on a mobile device at a party, but a tablet screen works just fine for a cozy night in.
Online Retailer Overstock Starts Accepting Bitcoin
By Stan Schroeder for Mashable
One of the newest developments in online retail is Overstock's support of Bitcoin. Last month the CEO, Patrick Byrne, announced a partnership with Bitcoin platform Coinbase to enable bitcoin payments on Overstock.com. Byrne shared the results of the first day on Twitter:
#Bitcoin's first full day on @overstock.com was a huge success: 840 orders, $130,000 in sales. Almost all new customers. #stunned

— Patrick M. Byrne (@OverstockCEO) January 10, 2014
It's incredibly consumer friendly to use bitcoin, you just choose "Pay with Bitcoin" at checkout just like PayPal or a credit card. Currently the use of bitcoin is limited to US shoppers only and you can't combine bitcoin-paid orders with other forms of payment.
Being embraced by a major retailer is good news for the cryptocurrency, driving the price up. This bright spot occurred in the midst of setbacks after China's central bank prohibited financial institutions from processing bitcoin transactions.
Retail's Big Show Will Showcase Hot Technologies For 2014
By Paula Rosenblum for Forbes
Retail and technology collide at the National Retail Federation's "Big Show", a post-holiday sales tradition spanning 103 years. Through its long history the event has adapted and is now the "must attend" technology-oriented event for retailers. Prior to her attendance to this year's Big Show (January 12-15) Rosenblum offered predictions for 2014 retailer and technology trends.
Technology will improve the customer experience to make brick-and-mortar shopping a unique experience. Big uses for tech will include educating employees – making them in-aisle product experts, addressing issues and concerns quickly, and mobile cash registers. "Omni-channel fulfillment" or cross-channel fulfillment will become a new buzzword. With all new tech developments, no longer should store employees be calling other stores to find a certain product. Says Rosenblum:
"Predictive analytics are designed to help retailers buy more precisely so they can sell more intelligently. It's a subject that's been given a bad rap in the media, but really has no nefarious notion behind it.  It's just retailers' attempt to do a better job of being…retailers."
The most consumer-driven trend however, will be data security. The backlash from Target's data breach has made this a high priority in the minds of customers and should not be ignored.