Did you know that the United States currently has 46 square feet of retail space for every man, woman, and child? Comparatively, the UK has about 9 square feet of retail space per capita.  That number seems large, and it is; so large in fact, that in the world's current state of commerce, brick and mortar retailers are constantly evaluating the store's role in the new omnichannel consumer world and, along with that, growing increasingly concerned that the cost per square foot of their brick and mortar footprint is unjustified. With additional price pressure from Amazon and other emerging online retailers, retailers are being forced to reevaluate brick and mortar's roll in the consumer shopping journey. Many are bringing digital experiences into stores in an effort to provide a differentiated experience from online shopping, while maintaining the value-added benefits of a digital experience. By incorporating various technologies in their stores, retailers hope to increase the efficiency of their physical footprint by using this technology to make more money per minute, per square foot.
There is an important distinction to be made when bringing digital experience into the brick and mortar environment: there's a difference between doing it and doing it well. Many retailers fail by integrating technology into the store in a disruptive manner, forgetting that the purpose of in-store technology is to provide added value or utility to the consumer while integrating the hardware into the store aesthetic in a beautiful – not clunky – way. While the user experience itself is of paramount importance, thought should also be given to HOW this technology adds value to a shopper and WHERE it fits into the shopper journey. There are countless examples of retailers executing this strategy poorly by simply bombarding the shopper with digital screens. The most elegant and transformational experiences are those that you don't even realize are there until you have performed an action to trigger the digital experience.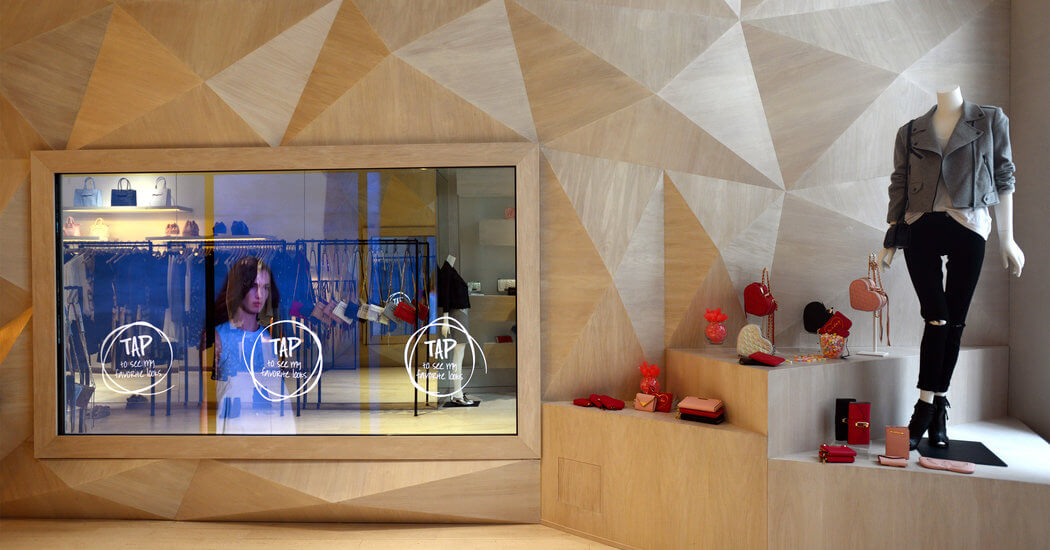 Take, for example, the work Rebecca Minkoff has done in store. A first-mover in the retail space, the luxury retailer launched a 'Connected Store' concept in several store locations in 2014. These stores include a shoppable digital wall, smart fitting room mirrors, and an associate app, all of which integrate with RFID tags to track inventory in the store. Ralph Lauren followed this in-store approach by launching smart fitting room mirrors at stores in New York City and Dallas. These serve as great examples of how digital can be brought into the store in a beautifully integrated way that adds significant value to the shopper.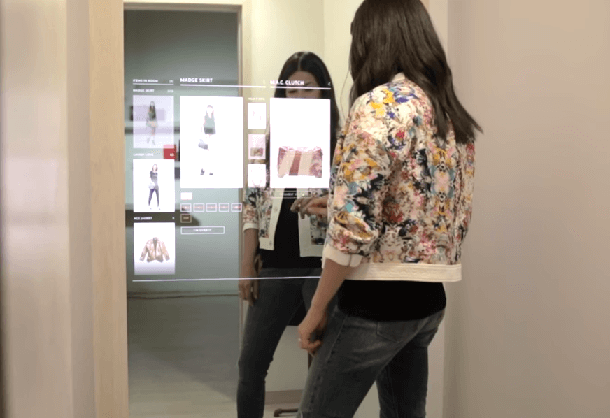 As previously mentioned, the priority of these experiences is to reduce friction at every point possible in the brick and mortar shopper journey, but how exactly does the smart fitting room mirror fit the bill?
Lighting Modifications: It's a well-known fact that clothing looks different under different lighting conditions. In the smart fitting room, shoppers can change the lighting to see what a product looks like under various lighting conditions.
Size and Color Requests: Nobody likes to stick their head out of a room half-naked. The mirror allows the shopper to send a request for another size or color directly to a store associate without ever having to leave the fitting room.
Product Recommendations: Similar to an online experience, the retailer knows which products are most commonly purchased together and can provide relevant suggestions of other garments or accessories that complement the product.
Point of Sale: Waiting in line is the biggest friction point in a shopping journey, yet most retailers have not solved for it. Integrated point of sale allows the shopper to avoid the judgment phase of the experience and complete the transaction before they leave the fitting room.
Save a Session: If the shopper is unsure about the purchase, they can revisit the session online later and complete the transaction.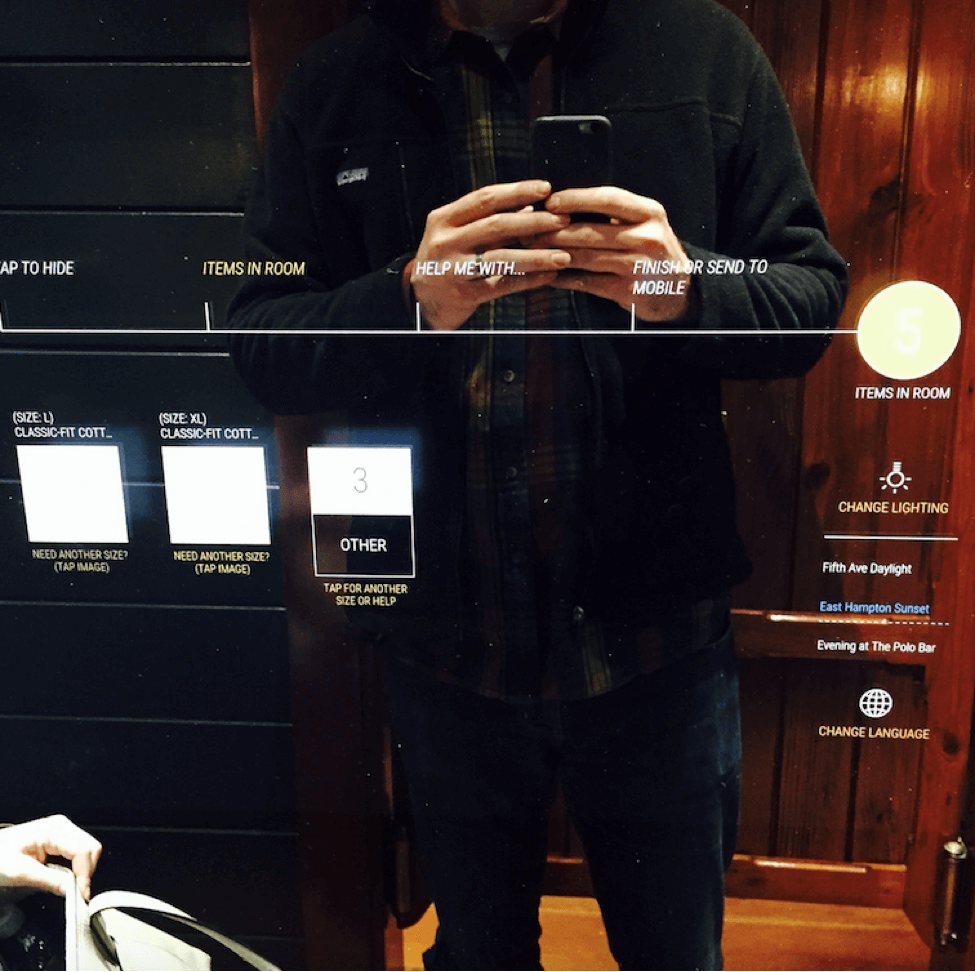 As we've seen, the gap between digital shopping and brick and mortar shopping continues to narrow. New technologies are being created every day that enhance the in-store shopping experience, with no signs of a slowdown, yet adoption remains limited.  Once retailers can identify how to keep up with consumer demands around omnichannel experiences and track them across various devices and touch points, all while meeting the needs of their consumers in a seamless way, we'll truly start to see sustained success in more in-store environments.
Want to learn more about how retailers are integrating technology in-store to improve customer experience? Read the Bazaarvoice wrap-up on retail trends from NRF 2016.