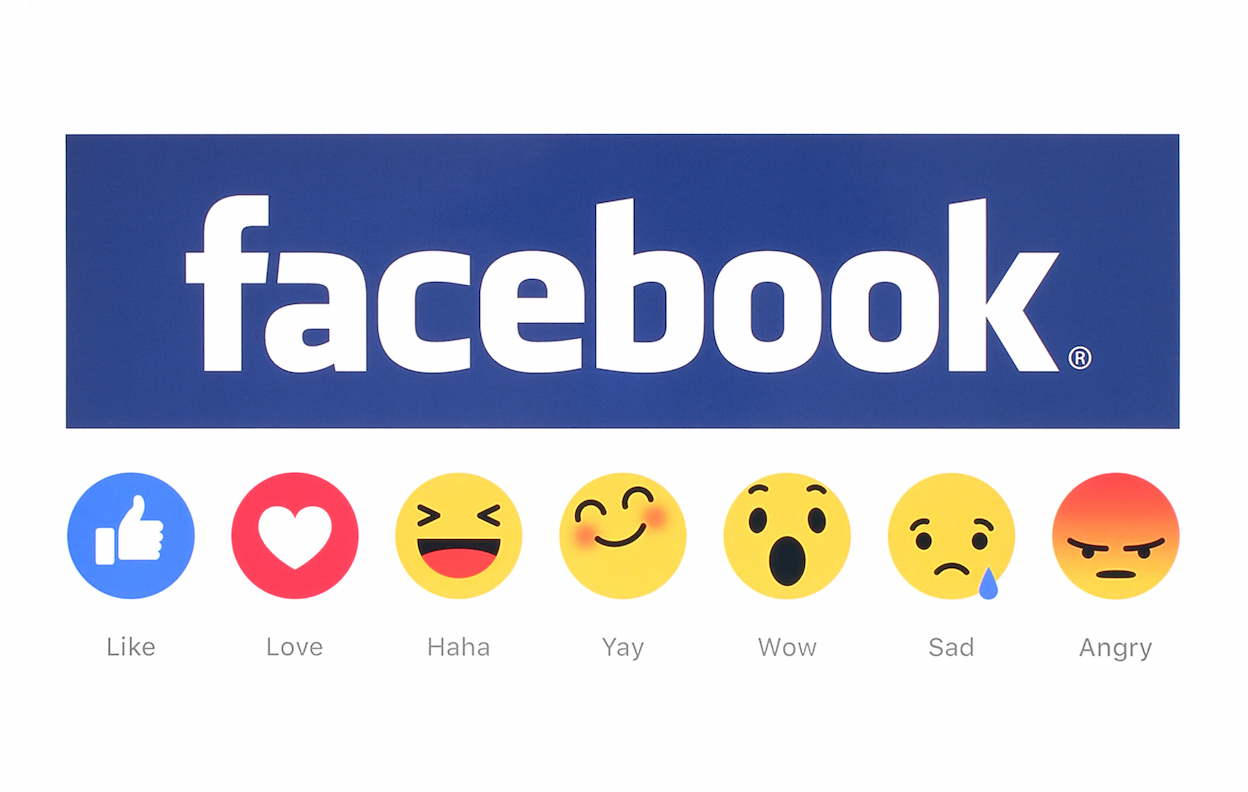 You've probably seen the wide range of Facebook emotions now available to you as of last week. In addition to Facebook's traditional "like" button, users can now respond to posts with new Reactions – "love," "haha," "wow," "sad," and "angry." These buttons have been made available on both individual and business pages, and people wasted no time embracing the new feature. Given the role that social media plays in brand's engagement with their consumers, it's clear that Facebook's new Reaction buttons will affect brands' future interactions with their consumers in a number of exciting ways.
Brands have already started to embrace Facebook's Reaction buttons. For example, Chevrolet's newest ad "The All-New 2016 Malibu: From Like to Love" already incorporates Facebook's "love" button. Though Chevrolet may be one of only a few brands embracing the new Reaction buttons, their arrival means that every brand is now faced with having to consider the new emotions in their marketing campaigns going forward.
With the addition of these Reactions, brands are likely to see a jump in consumer engagement with the content they're posting to Facebook. Before this change, consumers who were not compelled to "like" a post, were likely to ignore it, but with access to "sad" and "angry" Reaction buttons brands may start to see more negative feedback from previously silent community members. However, the addition of "love," "haha," and "wow" allows brands to see a jump in positive feedback that is stronger than a simple "like," and may compel other consumers to strengthen their relationship with that brand. According to our research, negative responses are just as valuable when consumers see brands responding in a satisfactory fashion. In fact, brands can double customers' purchase intent by just being responsive.
The response buttons allow for more immediate (albeit less detailed) feedback, and in an age where brands are trying to provide consumers with the most authentic content, receiving a "gut reaction" from consumers can be equally important.
The Bazaarvoice Conversation Index Volume 8 found that shoppers are over 51 percent more trusting of online reviews when they know that the reviews are unaltered and unedited, and 46 percent more trusting when they see negative reviews on a product. Brands will likely see an increase in customer trust because Facebook will not allow brands, or users, the liberty to remove responses from their posts, so consumers can trust that they are seeing authentic responses.
Furthermore, the new Reactions give brands feedback on their marketing efforts that can be implemented immediately. Much as a brand can assess product insights with as little as 100 product reviews, these new Reactions may give them a quick consumer pulse on company marketing and will allow each brand to tailor their Facebook content in a way that is most closely aligned with their fans' needs.
Have the new Reaction buttons changed the way your brand views consumer engagement on Facebook? If you haven't engaged just yet, read more about why advertisers don't just like Facebook's new Reactions – they love them.