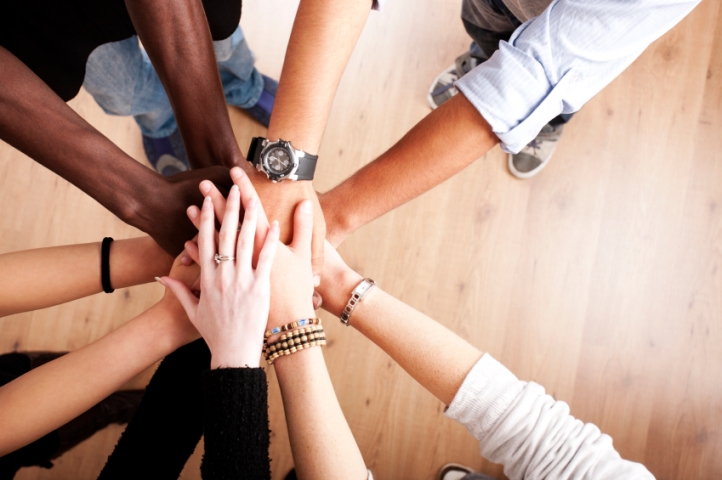 Learn how to build a Snapchat following, take full advantage of Twitter's real-time capabilities, and create lasting brand loyalty to reach the increasingly connected consumer.
This Brand Hired a 16-Year-Old to Build Its Following On Snapchat
By Cotton Delo for Ad Age
This is an intriguing idea and, while it's not right for every brand, it's a perfect fit for Wet Seal. The teen retailer tapped Meghan Hughes, aka MissMeghanMakeup in the digital space, to take over their new Snapchat account the weekend before Christmas. Hughes has hundreds of thousands of YouTube, Twitter, and Instagram followers, making her a strong candidate for digital brand ambassador. Says Leslie Hall, president at Wet Seal's digital agency ICED Media:
"We wanted to be thoughtful about how we could exponentially increase our reach, so we partnered with an influencer in the teen space."
Hughes created a Snapchat "story" documenting her life for the two days she manned the Wet Seal account. A "story" is created from multiple snaps and shared with a larger audience: they appear in the friends list of the app next to the handles of people who post them. Instead of disappearing, snaps from stories stay visible for 24 hours and can be infinitely replayed during that time.
Hughes's story included playing with her dog, a light show, making Christmas cookies, and outfits from the day using Wet Seal pieces. She shared that her fan base – mostly comprised of 8- to 14-year-old girls "who want to learn about makeup and fashion" – was enthusiastic and very interactive. She received hundreds of snaps from fans while promoting Wet Seal.
Wet Seal's experiment was overall successful. They created the account in December and had 2,000 followers when Ms Hughes started her two-day takeover. At the end, there were 6,000 views of her story and 9,000 new followers.
Oh snap! Look who's taking over our #Snapchat account- @MsMeghanMakeup! (Add us @ WetSeal to see what she'll snap!) pic.twitter.com/CeZF2sRlGQ

— Wet Seal (@wetseal) December 22, 2013
Influencer Q&A with Ryan Holiday: "American Apparel sold $50K in an hour on Twitter"
By Dianne Molina for Twitter Advertising
Ryan Holiday, American Apparel's Director of Marketing, shares some insights on the role of Twitter in marketing and how to use it to uniquely interact with your consumers.
Twitter is real-time. It's an immediate way to communicate with and reward fans. You learn what people respond to, allowing you to test, iterate and improve constantly. Twitter is a unique vehicle for flash sales and promo codes. Holiday cites an example of an hour sale:
"You can't really do an hour sale via email because if people check their email six hours later, they're going to be upset that they can't use the offer. Whereas with Twitter, you can put up a promotion between 12 pm to 1 pm and the people who see it feel really special. And the people who didn't see it, don't necessarily know they didn't see it and don't feel like they missed out."
Twitter Cards provide more versatility. One hundred and forty characters can be a challenging limit for image-based brands – like American Apparel. The ability to include a Twitter Card allows you to attach media experience to tweets that link to your content. Add a few lines of HTML to your pages and a "card" will be added to the tweet. The visual addition will attract more attention.
Push yourself and your brand. Rise above the noise by using the same vehicle in completely different ways. American Apparel incorporates Vine videos into some tweets:
"Vine has also been very interesting to us because it poses an artistic challenge. It makes us question how we can give people a peek behind the curtain without violating sacred brand principles. It's definitely something we'll be investing in more in the future and right now it's something that's got us thinking. It excites us because it's pushing our creative process."
You can build profits and relationships simultaneously. American Apparel made as much as $50,000 in one flash sale. By sharing great content and deals for fans, you ensure they will keep checking back for more. More eyeballs, more buzz, more sales.
Three of the 10 insights for 2014 are experimentation with social media, producing more video, and taking advantage of mobile capabilities. American Apparel's approach to Twitter might not be the right one for your brand, but the attitude of enthusiastic experimentation is one everyone should embrace.
Consumer Appliance Marketers Are Becoming the Next Data Warehouses
By Christopher Hansen for Ad Age
If you haven't heard the term "Internet of Things" yet, you will. It refers to the physical world becoming an information system. Sensors embedded in physical objects – like roadways or home-security systems – are linked through wired and wireless networks, and often capable of connecting to the internet. With the rise of mobile, consumers can connect and control their "things" conveniently.
Traditionally, we've viewed hardware with online capabilities as a unique marketing channel for delivering a message (example: desktop computer). We have to think beyond computers, TVs, tablets, and phones and consider refrigerators, light bulbs, thermostats, and speakers. The exciting potential of these "things" is not the display-ad opportunities (does anyone want a coffeemaker that advertises new brands of coffee at 5am?) but the shareable unique data that's never been available before.
Personalized targeted marketing will be the norm. Instead of pushing ads in front of consumer on every device and channel – and getting lost in the noise – we can create one-on-one conversations with a consumer in a way that adds value. And it must add value. I imagine most of the data sharing will be opt-in so it's on marketers to provide real reasons for a consumer to give up her data.
Imagine a washing machine that remembers the consumer's brand preference, notifies its owner through email or text when soap is running low, and shares a coupon for that brand straight to their mobile device. That's real value for a consumer.
Let's go back to that coffeemaker. What if it knows you're almost out of coffee, connects to Target.com where your brand preference is already stored (based on previous purchases), applies coupons, and checks free home delivery. All you have to do is push a button to order more. By the time you run out of coffee, the new shipment is at your front door. By basing your new orders on your previous ones, your coffeemaker makes easy to continue buying the same brand. Convenience will build brand loyalty.
Google Buys Into Smart Home Gold Rush With $3.2B Deal for Nest
By Tim Peterson for Ad Age
Google is one step closer to accessing that never-before-shared consumer data with the purchase of Nest Labs – maker of Internet-connected thermostats and smoke detectors.
As evidenced by Google Fiber and energy consumption monitor Google PowerMeter, Google wants to be part of people's lives away from their computers. Integrating Google into a smart house is a logical next step, one that Google actually unveiled in 2011 with the Android@Home announcement.
Nest Labs is excited by the partnership, says Nest founder and CEO Tony Fadell:
"Google will help us fully realize our vision of the conscious home and allow us to change the world faster than we ever could if we continued to go it alone."