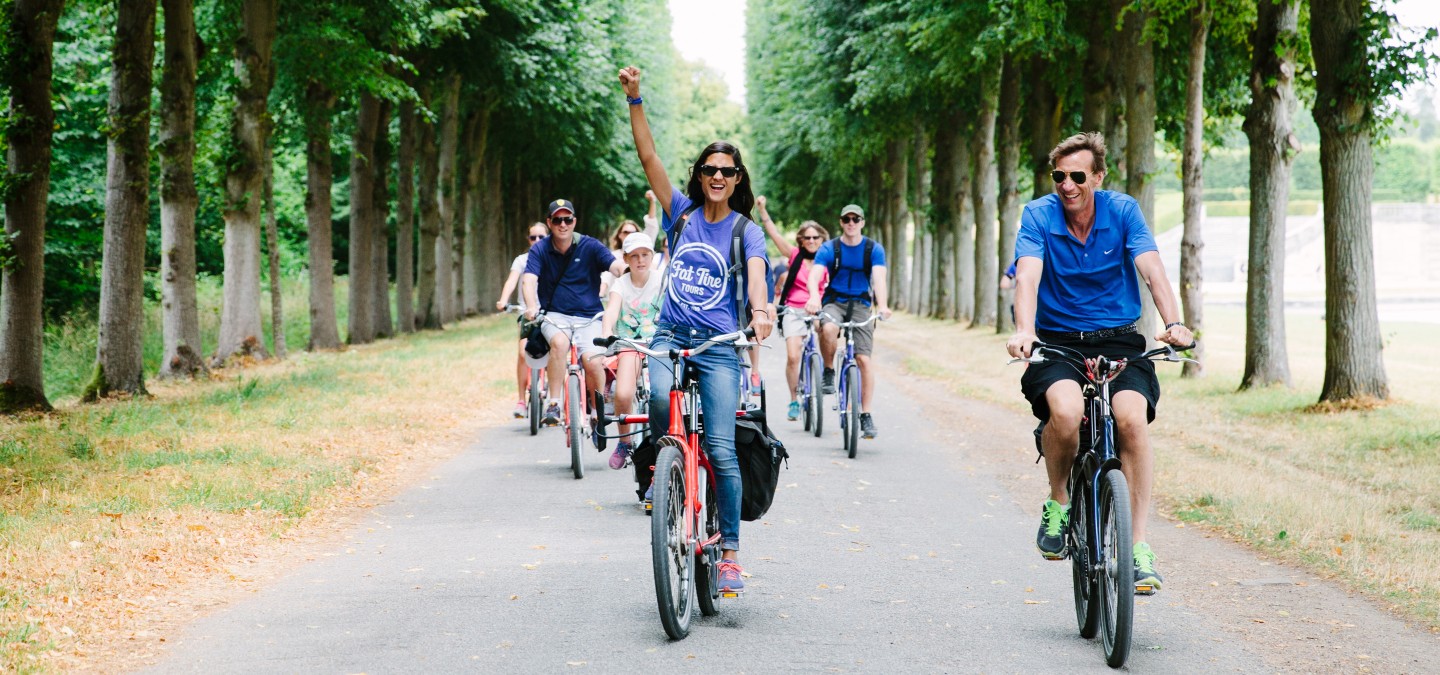 It's no secret that reviews are incredibly influential in helping consumers make informed purchases – we use them as information sources for all buying decisions, but no more so then when planning our travel. Vacations are rare and the time is valued, making consumers that much more committed to finding the best experience possible. No company understands this mindset better than Fat Tire Tours, a 17-year-old company that offers bike and walking tours in four cities in the US, as well as Barcelona, Berlin, London, Munich, and Paris, and integrates consumer-generated content into all customer touchpoints.
We recently sat down with Crissa Woodruff, Marketing Director for Fat Tire Tours' Paris office, to learn more about how Fat Tire Tours got started with consumer-generated content and why it has become such an integral piece of the company's marketing efforts.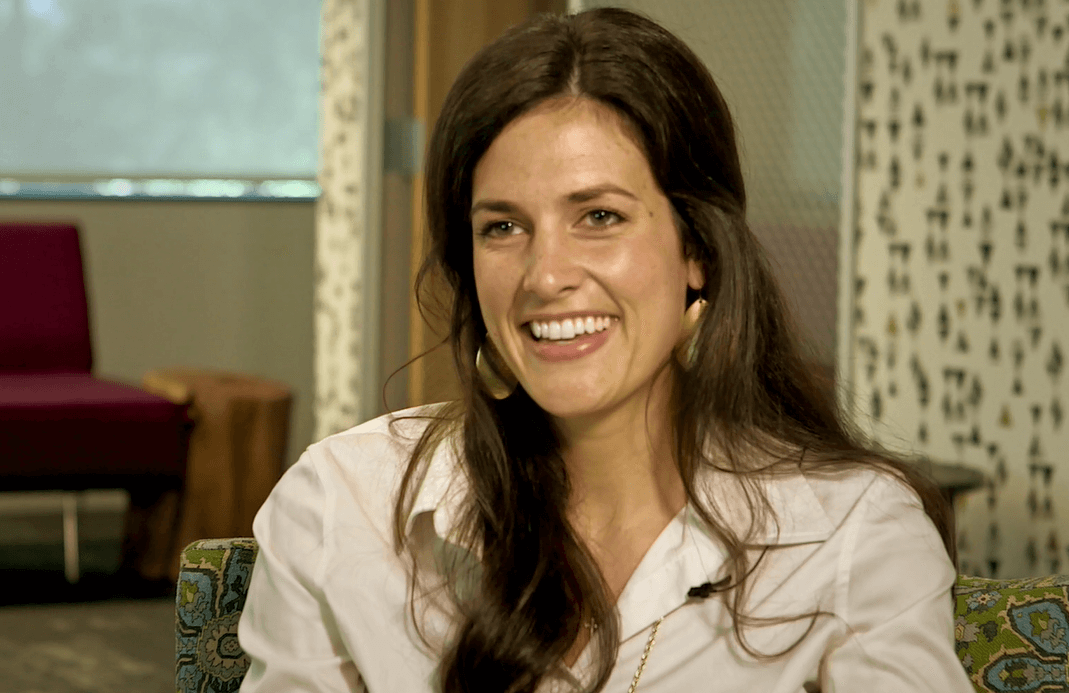 Why did Fat Tire Tours start working with Bazaarvoice?
Originally, it was to be competitive in Google search; we simply wanted reviews to live on product pages and also to pop up when people were searching for the company. But, once we started working with Bazaarvoice, we realized what a treasure box it was. Bazaarvoice gave us the voice of our customer and helped us capture and rebroadcast our consumers' thought in a way we were never able to before. It became one of our best marketing tools.
What does your Bazaarvoice program look like?
Fat Tire Tours uses both Bazaarvoice Conversations and Curations. Our reviews live online – we put them on every product page as well as on our social media channels to help evoke memories and create conversations for past and current customers – and they also live offline on company brochures and posters throughout the office. We also have displays in the office that highlight people's opinions on our tour guides. Our hope is that someone coming into the office will see all the great feedback on both the guide and the tour itself, and will get even more excited about their upcoming experience.
Let's talk social media. What have you seen in terms of community engagement by placing consumers' reviews directly into your social channels?
It's clear that in this day and age, our customers' vacation time is so precious, and with all the money they are spending to get to Paris, they want to ensure that they are spending their days right. We combine customer reviews with tour photos on Facebook, Twitter, and Instagram, and it creates an incredibly positive experience for both past customers and potential ones. The beauty of placing reviews on our social channels is that they get more visibility – past customers actively engage on our channels and help confirm how Fat Tire Tours stands above other tours around the world, which provides the opportunity for more people to say, "I have got to get that experience when I go to Paris."
What are the biggest successes that you've seen with CGC?
When customers interact with consumer-generated content on our website, we saw a 48% increase in conversion. In addition, 46% of all visitors to our site are choosing to interact with reviews or Curations. The effect that consumer-generated content has had on both site traffic and conversion rates is undeniable. It's been an incredible asset for our business, but it's also been helpful for building credibility. A great example of this can be seen on our Night Bike Tour checkout page – we were consistently seeing customers select the tour option but not completing the purchase, so we added a simple credibility badge at the bottom of the page that says, "93% of customers say this tour was good or excellent and 95% of reviewers would recommend this tour." By adding the credibility badge, our conversion rate shot up by 35%. For us, it was just another example of how CGC really makes a difference.
Beyond the website, consumers' feedback impacted our offerings. For 10 years, we have been operating a Versailles Bike Tour – it's been a crowd (and a personal) favorite. Working with Bazaarvoice was the first time we had access to a workbench that enabled us to search specific keywords like 'however' or 'I wish,' and through this, we noticed that many people on the Versailles tour loved the actual tour, but were frustrated by the length of the lines at the Chateau. In fact, many ended up skipping the Chateau all together. We were so shocked to see the number of customers upset about the lines that we knew we had to do something, so we found a way to secure entry times to the Chateau that allowed customers to skip the line altogether. On top of that we created and an entirely new tour around the idea of skipping the Chateau line. Feedback from reviews helped us create a tour that is magical from beginning to end, and our reviews reflect that. Now, people say that the tour is perfect.
Do you ever get concerned about negative reviews?
Previous to Bazaarvoice, we used TripAdvisor as our customer interaction platform, but it had many limitations on what we could say, which in turn, limited the "wow factor" we could provide through customer service. Bazaarvoice was a great way for us to respond to our customers in the way that they deserve, and really roll out the customer service red carpet without limitations. More than that, Bazaarvoice did a great job calming our fears surrounding fake negative reviews. Our Client Success Director was clear about the company's policy of not altering or removing negative reviews, which can be nerve wracking at first. We were concerned about the consequences of an unhappy customer saying something really bad, but Bazaarvoice shared several stories with us about the positive impact that 1-star reviews can have on your business. We understand that now. Those 1-star reviews give us a chance to interact with our customers and let them know that we're truly taking their feedback to heart.
How do you see CGC impacting the tour industry over the next 5-10 years?
It is going to be crucial for anyone in the tour industry to use CGC to remain competitive. As I mentioned earlier, with travel days being precious and people wanting to make sure they are using their days in the best way they can, all of us in the travel industry need that consumer engagement to maintain credibility. We need to have the reviews that show that people have joined us and loved it. That's what people need to read before they will book – it's mandatory and will only continue to stay that way in the future.