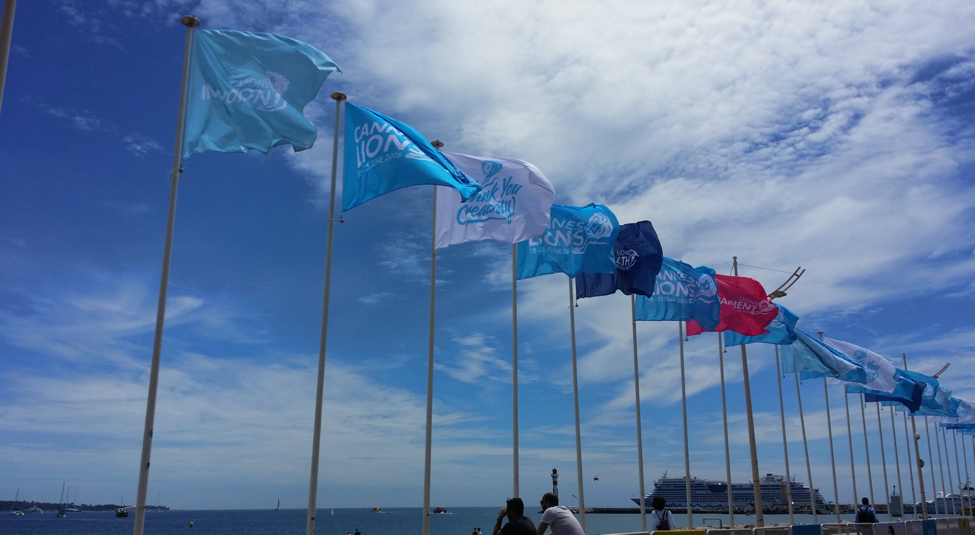 1. What were the biggest trends you saw at Cannes Lions 2016?
While I saw many interesting trends at Cannes this year, the four that stood out most to me were:
(1) Mobile: The continued growth of mobile, especially mobile video. Mobile video consumption is at an all-time high and continuing to rise. Facebook is seeing video consumption at around 8 billion video views per day, while Snapchat video viewing is upwards of 10 billion views per day. Our smartphones have truly become an extension of ourselves and if we think about how much global growth is yet to happen, the possibilities are endless. In Mary Meeker's latest Internet Trends Report, the growth in mobile advertising shot up 66%, compared to just 5% growth for desktop. According to eMarketer trends, in 2017 viewers will spend 77 minutes daily consuming video – 51 of those minutes on mobile, and only 26 non-mobile. eMarketer also predicts that by 2017 there will be a 113% increase in mobile video ad spend.
(2) Virtual Reality (VR): VR technology continues to make leaps and bounds, and we are starting to see further consumer adoption. Facebook debuted the new Oculus headset at their beach – the experience was highly immersive and felt all too real.
(3) Data-driven Creative: With access to big data, there is a huge desire for brands to develop their creative based on true consumer insights. The opportunity to input dynamically changing content in ads is big and allows for further personalization of the brand's message and content. This year REI took home Cannes Lions' Grand Prix Award for last year's Black Friday campaign, #OptOutside. The brand launched the campaign knowing that their customer base was more interested in spending their Black Friday outside exploring than navigating shopper stampedes. The campaign saw tremendous success, with a 7,000% increase in social media mentions.
(4) Ad tech has exploded: Compared to past years at the Festival, the yachts were quite literally lined up like maritime soldiers. Check out this clever "Cannes Yacht LUMAscape" to get a sense of just how present the industry was this year.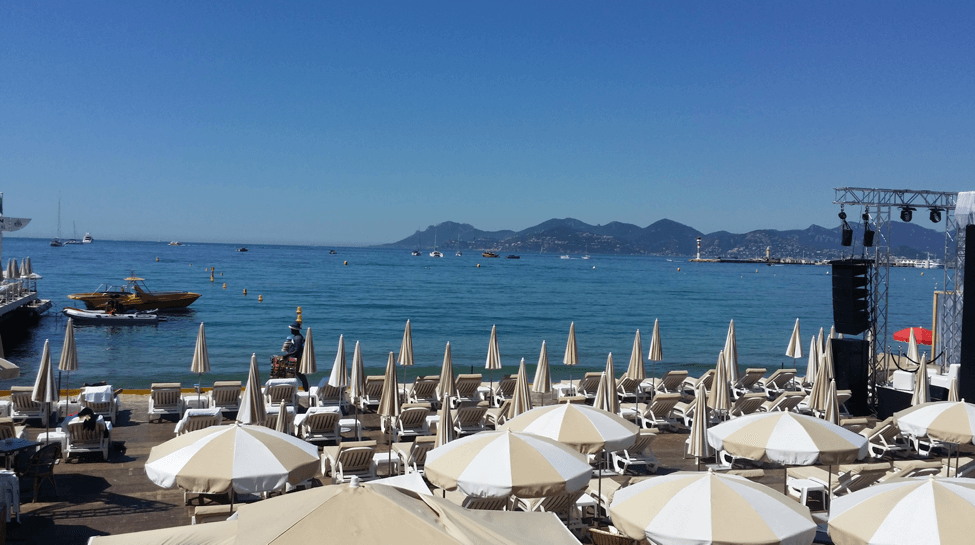 2. Did anything you saw at Cannes surprise you?
I was amazed by the amount of real estate that the social networks occupied. You couldn't go anywhere near the festival without seeing the logos of Facebook, YouTube, and Snapchat. The Facebook beach offered a VR experience, an Instagram waterfall photo opp, and a seemingly endless supply of delicious food and drink. The YouTube beach lounge offered trendy DJs, submarine selfies, and tons of signature cocktails. The real estate Google and Facebook were occupying on the beach painted a parallel picture to the dominance they possess in the advertising business, and there was a lot of conversation around "duopoly." While social networks like Snapchat are relatively new to the advertising space, the company is anticipating upwards of $300 million in ad revenue this year. In the Internet Trend Report, it was revealed that users spend over 300 million minutes per month on Snapchat, while Facebook users spend upwards of 1,000 minutes a month on their app. With Snapchat's new brand integrated filters, brands are seeing explosive reach – Taco Bell and Gatorade saw users spending an average of 20 seconds personally interacting with their sponsored lenses. Taco Bell's lens saw 224 million views on Snapchat, while Gatorade's Super Bowl promotional lens saw 165 million views.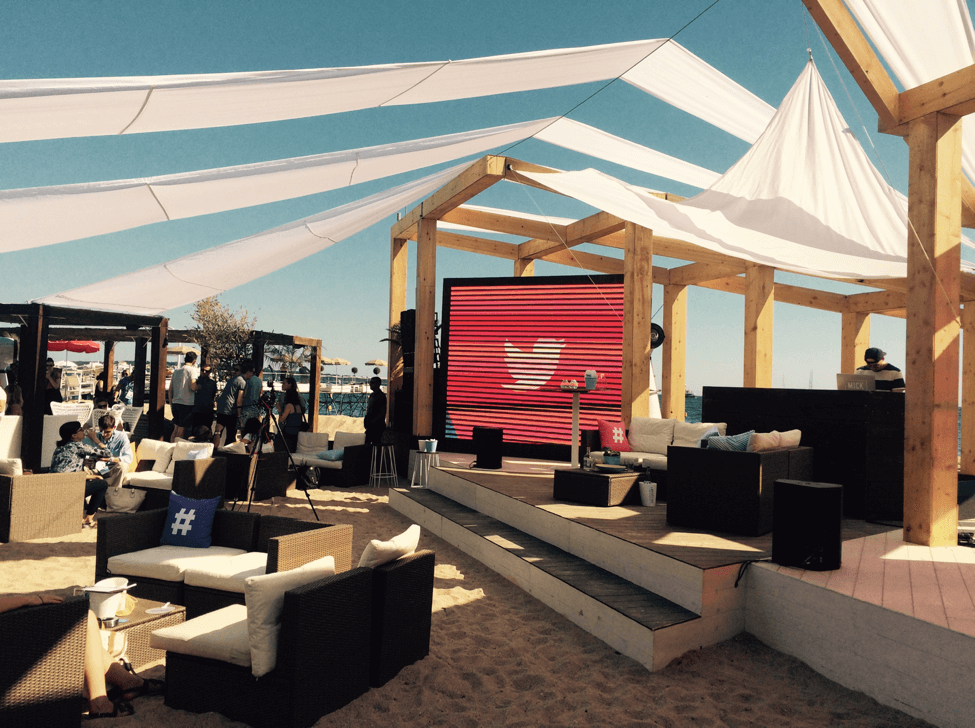 3. In general, what evolution do you see taking place in the advertising industry?
We are witnessing an incredibly innovative era in advertising where the industry is now being driven by data on all sides. We are finally seeing the promise of a true intersection of creativity, data and technology come to fruition. All three worlds are essentially colliding together like we've never seen before, and it was extremely evident in Cannes this year.
4. What was one brand that really stood out to you?
Microsoft's #makewhatsnext campaign was a very intriguing and inspiring one – their Silver Lion Award-winning video featured young girls listing inventors they had learned about in school – not surprisingly, all of them were men. The back half of the video, dubbed "not all things are 'man' made" was a build of all the many brilliant inventions that had been created by women all around the world, including windshield wipers, the life jacket, and jet propulsion. The brand's goal was to promote gender equality in technology, and they certainly accomplished it!
[youtube]https://youtu.be/Y8DBwchocvs[/youtube]
5. Post Cannes 2016, what advice would you give to brands/agencies?
I would advise brands and agencies that it's absolutely imperative to keep data and insights at the center of their campaigns. Combining these insights with a stellar creative experience facilitates advertising messages that are actually useful to consumers and truly provide them with value.
After three and a half months at Bazaarvoice and an exceptional experience at Cannes Lions 2016, I am inspired by how perfectly positioned Bazaarvoice is to help shape the future of advertising. As we continue to evolve our company into a data-driven organization, our data truly is our unique differentiator. We are fortunate to be able to leverage and share our insights with our clients including brands, retailers and advertising agencies to help them reach their audience of in-market shoppers with a truly authentic and personalized advertising message.