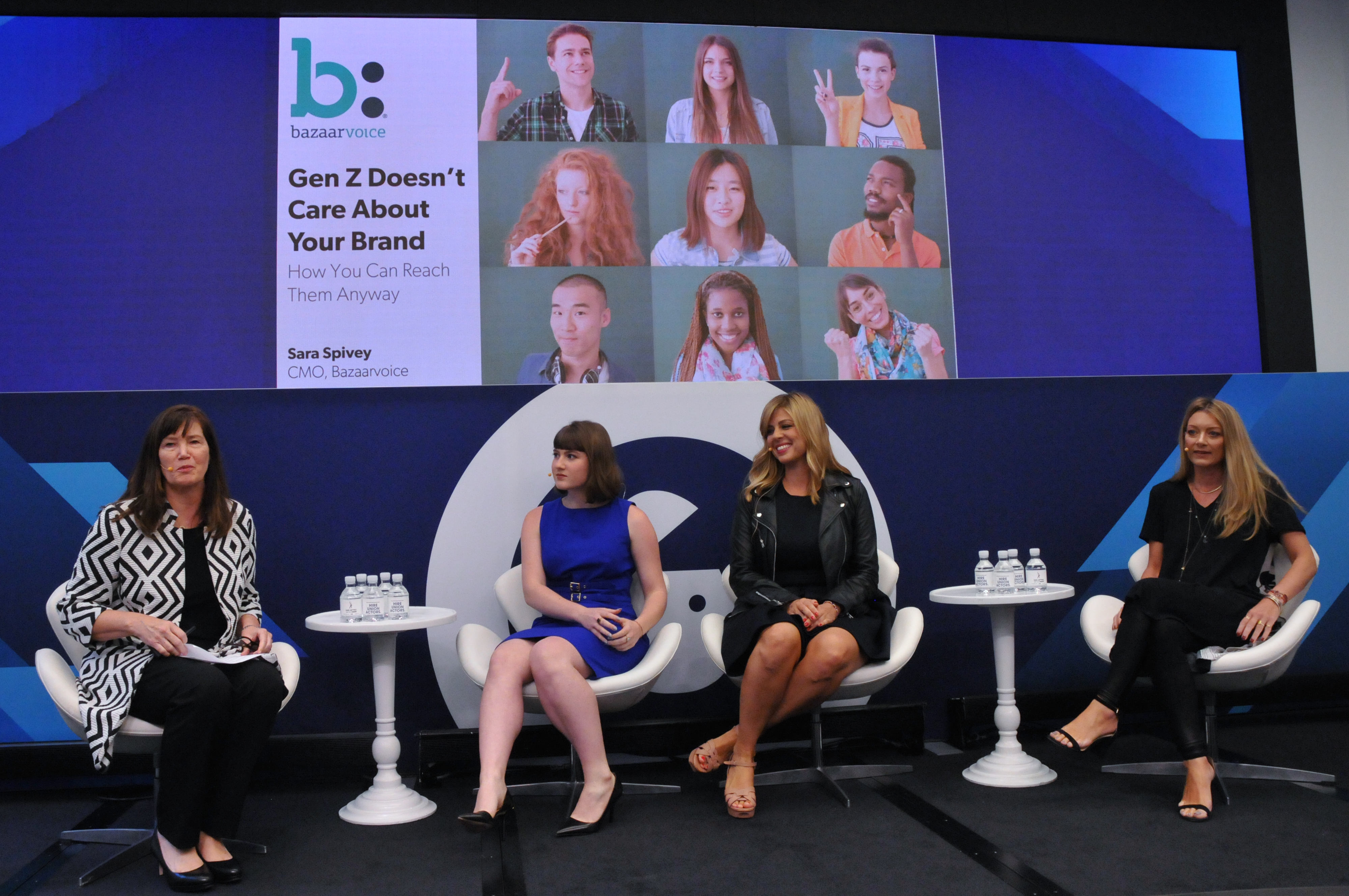 New York City is often called the "City that Never Sleeps," and during Advertising Week, the moniker is more than appropriate. The massive conference spans four days, ten of Times Square's most iconic venues, and more than 200 sessions led by speakers representing agencies, brands, retailers, tech companies, entertainment, and media. As I attended various sessions throughout the week, several common themes emerged that wouldn't surprise the average advertiser, marketer, or retailer: the rise of social media influencers, brand marketing in a political age, innovation in omni-channel, the lack of diversity in advertising. These topics have made headlines and populated our newsfeeds for many months now. Recent keynotes and sessions from other global digital conferences like SXSW Interactive and the Cannes Lions Festival have also emphasized similar themes.
For some of us who attend multiple industry events a year, Advertising Week may have given you a sense of déjà vu. This isn't necessarily a bad thing. If anything, it underscores the importance of these topics, their impact on the entire advertising, digital, and social media ecosystem, and the consequences of companies not adapting or paying attention to shifts in consumer behavior and sentiment. The conversation at Advertising Week last week dove deep into the topics that have been dominating the advertising industry over the last year — here are the three biggest themes that continue to challenge the industry.
The balance of digital in retail
It's no surprise that today's retailers must innovate to stay relevant and competitive. Many stores are incorporating AR/VR technology, experimenting with new delivery models, and using bots for customer service. But without a purpose or clear strategy, technology, however well-intentioned, can lead to sunk cost and poor outcomes. Brick-and-mortar brands and retailers must understand that incorporating technology for the sake of adding a flashy or sleek feature to their advertising or store can detract from the brand aesthetic and distract from the customer experience.
Companies should be extremely thoughtful about how and where they incorporate technology and innovation to add convenience and ease to the customer's shopping experience. During a session around the new digital storefront, Healey Cypher, CEO of Oak Labs, explained that his company designs intelligent, touchscreen mirrors for fitting rooms. When a shopper enters a fitting room, that is when consideration and likelihood to purchase are highest. It's in the business' best interest to keep the customer in there as long as possible, while also providing a delightful experience. The company's Oak Mirror technology allows shoppers to customize their fitting room's lighting and ambiance, explore personalized product recommendations based on the items they brought into the fitting room, quickly and conveniently seek help from store associates, and even purchase directly from the fitting room or save their items to purchase later. Ultimately, he and his fellow panelists agreed that no bot or automated machine will ever replace the 1:1 customer service experience that a human salesperson can provide, but thoughtful technology can enhance the experience. To be truly innovative, retailers should consider how technology can add delight, convenience, and speed to the shopping experience.
Influencer marketing that goes beyond brand awareness 
Influencer marketing has been top of mind for several years now. Any Instagram or Snapchat user probably sees several #sponsored posts from their favorite fashion, food, lifestyle, or fitness influencers as they scroll through their feeds each day. Though companies typically employ this type of marketing to inspire, attract, and push brand awareness around their products, others are using this strategy to drive lower-funnel customer acquisition and loyalty initiatives.
In a fascinating panel moderated by pop culture influencer Ashley Ianconetti (best known for her stint on The Bachelor), panelists from subscription-based e-commerce brands HelloFresh and FabFitFun described how using influencers in their digital marketing strategies has driven engagement, interest, and high returns. Because the experience of opening a subscription box or meal kit is fun, exciting, and engaging for viewers, it lends itself well to social media. When working with influencers, the experts encouraged brands to give the influencer as much creative freedom as possible during Snapchat takeovers, Instagram Stories, or Facebook Live videos. When the influencer organically incorporates a brand into his or her personal life, the result is always more authentic and impactful than an overly-scripted or staged product placement. This type of content creates meaningful connection between a brand and the influencers' audiences, which often results in converted, long-term subscribers. The speaker from HelloFresh also recommended paying attention and listening to your customers to maintain your existing subscriber base and acquire additional customers. For example, she noticed that many of the influencers who work with HelloFresh drink a glass of wine when opening and preparing their meal kits. This led the company to develop a companion wine subscription that pairs well with corresponding HelloFresh recipes.
Diversity in product development
Lastly, one of the biggest topics during Advertising Week, and in the industry at large, is the lack of diversity in advertising. Whether agencies are missing diversity in their workforce or not depicting diverse people in their ad creative, this absence can lead to tone-deaf campaigns like Pepsi's Kendall Jenner commercial, and many customers (especially younger Gen Z consumers) blacklisting brands and products. Beyond a commitment to workplace diversity and inclusion of diverse people in campaigns, companies must also take diversity and inclusivity into account when designing and developing their products — especially in the fashion, apparel, and beauty categories.
One named example was Rihanna's recent launch of her new Fenty Beauty cosmetic line that aims at providing high quality, reasonably priced makeup formulas that work across a wide spectrum of skin tones. Nicolette Mason, a speaker at Advertising Week and co-founder of startup plus size fashion brand Premme, also spoke about this topic. Mason and her business partner Gabi Gregg both began their careers as plus-size bloggers, consultants, and editors at high-profile fashion magazines like InStyle and Marie Claire. Despite their love for fashion and beauty, they identified a major gap in the market – finding fashionable, fun clothes for plus size women was difficult and frustrating, so they started a plus size fashion brand of their own. While the pair are experiencing initial success and great feedback from their customer base, their primary goal is less about increasing sales and marketing, and more about continuing to develop fashion-forward, trendsetting new products for their plus size audience. Though the emergence of more representative advertising is a step in the right direction, diversity should be a consideration long before a product goes to market. Companies must never forget to design their products with a wide array of skin tones, sizes, sexual orientations, ages, and genders in mind.
---
While these themes from last week are nothing new to those in the industry, Advertising Week represents a unique opportunity for the biggest players from all facets of advertising to come together to reflect on and learn from the trends and campaigns from the last year. Through this conversation, agencies, brands, retailers, and the rest of us in advertising can continue to adjust, innovate, and move forward as an industry.