As 2019 came to an end, there was no shortage of predictions for what the new year would bring for social media. But none of them could have forecast what ended up happening.
A few months into 2020, most of the world was quarantining in the midst of a pandemic. Suddenly, people were online more than ever, but it didn't feel appropriate to push products. Not long after, the Black Lives Matter movement dominated headlines, and countless brands took a public stand on social. And as the year has progressed, an increasingly explosive political division further heated up across the United States, leading to a Facebook ad boycott.
These events changed conversations, world markets, and even marketing initiatives as businesses scrambled to alter their social strategies. We recently surveyed more than 40 brands, including Express, Williams Sonoma, and QVC, about how their social marketing teams have responded to the year's unprecedented events. Below, we've compiled their insights, which reveal not only how companies have modified their social marketing but also what we can expect in the remaining months of 2020.
Did brands' social strategy change when the pandemic began?
Most of the brands in our qualitative survey — which are predominantly retail brands — report that they shifted social strategies when the pandemic began, especially on Instagram, the most influential social network, which experienced a 40% surge in use during the quarantine. In fact, by March, 88% of brands had altered their Instagram strategy.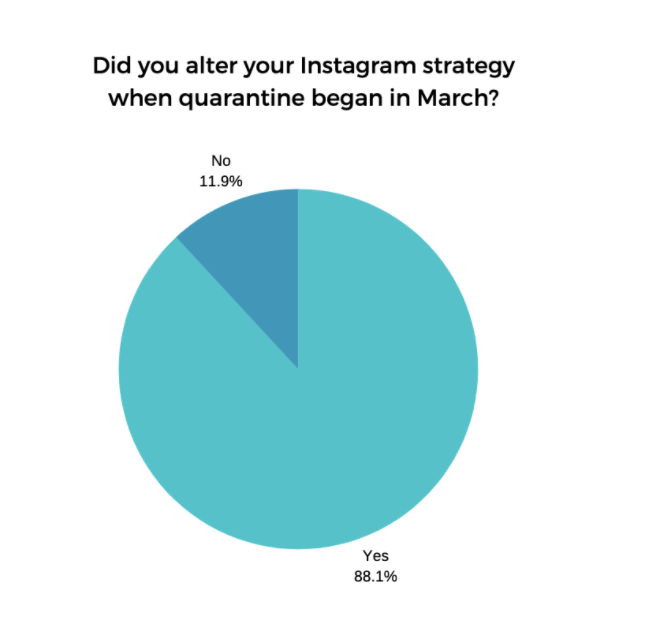 What prompted the strategic shift? Almost three quarters (64%) said they changed their approach to Instagram because they recognized that their customers were dealing with stress and unknowns. Because of this, 43% of brands said they became less concerned about staying on brand.
Take Glossier, for example. The cosmetics brand's Instagram feed changed on March 13. Instead of advertising products, the brand shared a bit of humor, got vulnerable, and asked its followers exactly what they wanted to see.
Ethically sourced bath-product company Pacha Soap made a similar move, transitioning away from product-centric posts and instead posting words of encouragement, sharing DIY tips for face masks, and polling its audience for quarantine tips.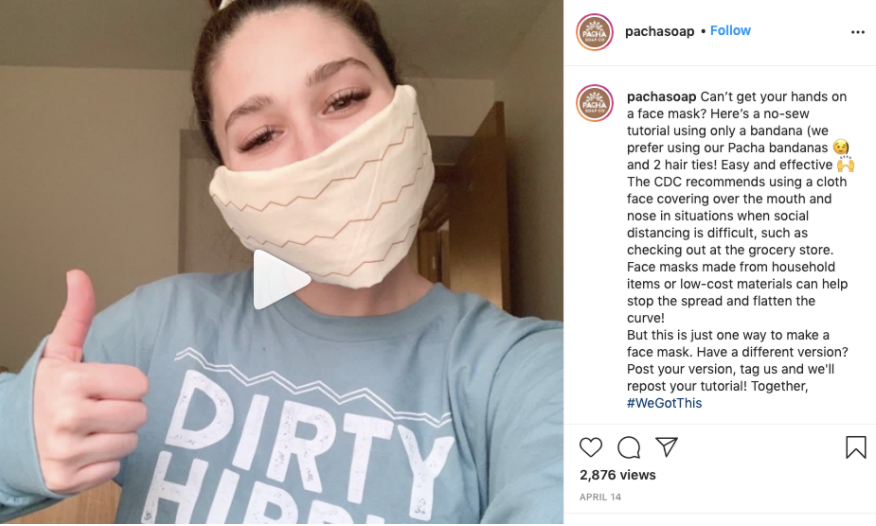 However, other brands, such as candle-making-supply company Candle Science, had little choice but to cut back on social marketing, due to a sudden increased demand for their products. "Our business exploded to the point we've been having trouble keeping products stocked and keeping up with the growth," said Cassandra Hall, Candle Science's social community manager. "We still wanted to maintain our active social presence but had to cut back on product promotion due to not wanting to strain inventory even further."
And 9.5% of participating brands said changes to Instagram strategy were simply necessary because of reduced resources, including budget and employees, as well as a decrease in content that resulted from fewer photo shoots.
What kinds of changes did brands actually implement on Instagram? Our survey found that 73% posted more lifestyle content with the goal of increasing engagement. And 57% began using Instagram Stories, IG Live, and IGTV more — a savvy move, because the time people spent watching videos increased by 30% from March to April.
Where did influencers fit into these changes? Over a quarter (26%) of brands report using more influencer content, while 19% say they've used less.
Socialbaker's State of Influencer Marketing Report found that the number of Instagram influencers who made a sponsored post with #ad decreased by 30% in April compared with April 2019. And the number of brands working with influencers on Instagram in April dropped by 37% compared with the previous year.
However, influencer-hosted Instagram Stories and live broadcasts increased during this time, and companies report that they launched more partnerships with micro-influencers. This could account for why global influencer marketing spending began to grow toward the end of the first quarter of 2020.
Did brands respond to BLM on social?
The Black Lives Matter movement, another defining event of 2020, has impacted businesses in a variety of industries.
While 43% of Americans support the Black Lives Matter movement, 71% believe that brands should respond to social issues related to it. And it has prompted both major companies and lesser-known brands to take a stand against police violence and racial injustice.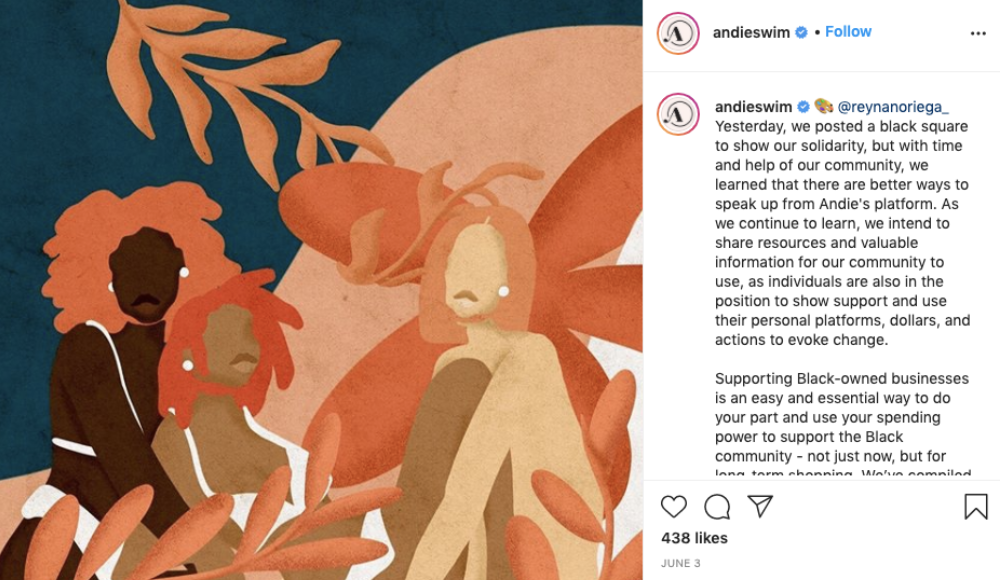 This is exactly what most people expect from brands. Consumer purchasing decisions are based on feelings and companies' likability now more than ever, so brand perception matters.
69% of the brands that responded to our survey made a public statement in response to Black Lives Matter, and nearly 97% altered their content strategy as a result of the movement.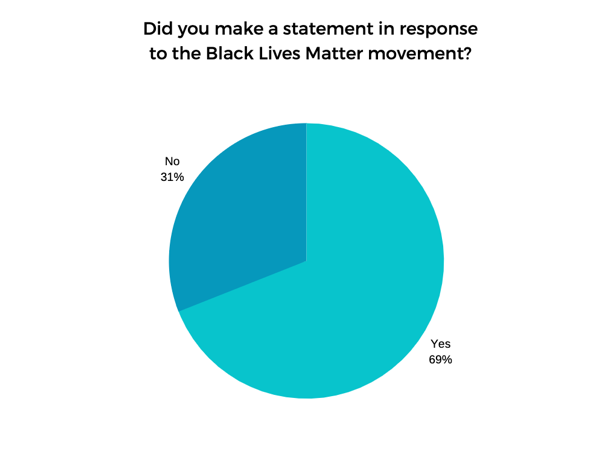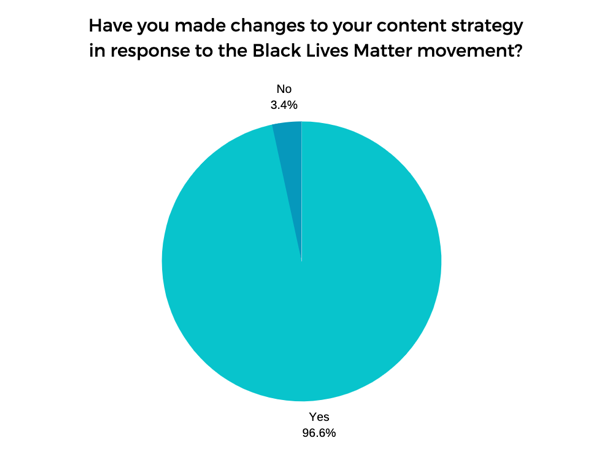 The Black Lives Matter movement has made brands more aware of not only the diversity of their customers but also customers' lack of representation in marketing materials and in social media content. And the social managers we surveyed have been quick to try to rectify the problem.
Many brands, including apparel brand River Island, swimwear brand Andie, luggage company Calpak, and plus-size clothing brand Ori Everyday have focused on increasing the diversity of their social feeds.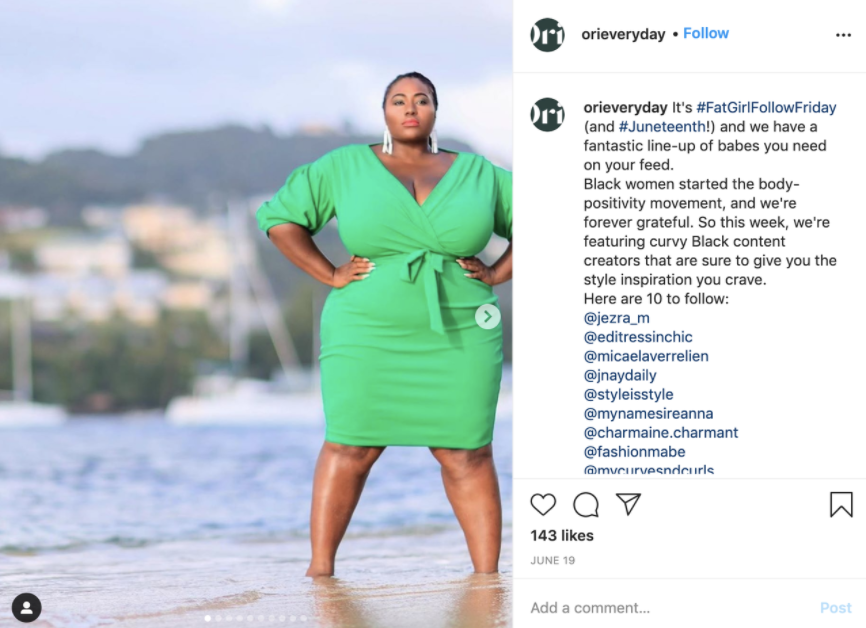 "For the first week, we shared carousel posts of 10 curvy black content creators to follow every single day," Ashby Vose, a professional content creator who works with Ori Everyday. "Now, we're doing #FollowFriday with a similar roundup in an effort to amplify melanated voices."
And beauty brands, which are some of the most followed businesses on Instagram, discovered opportunities to both promote their inclusive offerings and pledge to do better. "[We've] made it a top priority to feature a diverse range of faces wearing our products, as well as showcase our diverse shade ranges," Kelsey Glein, social media manager at Gabriel Cosmetics, said.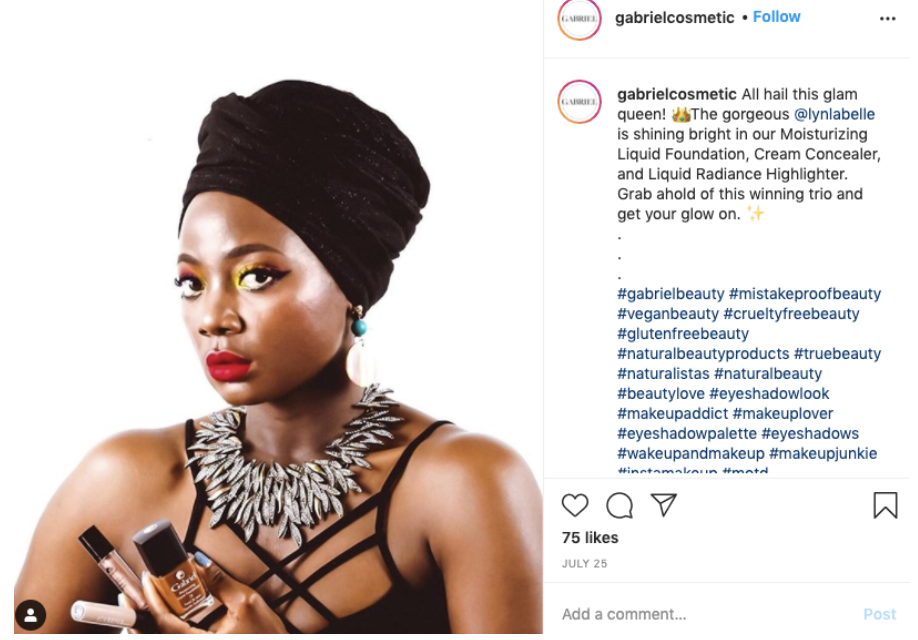 Companies also report that they're seeking out racially diverse influencers and making an active effort to be more inclusive with the user-generated content (UGC) they share.
There's been "more awareness on the UGC we are using and influencers we are partnering with and featuring within our marketing," said Maria Wollenburg manager of social media and content at DSW.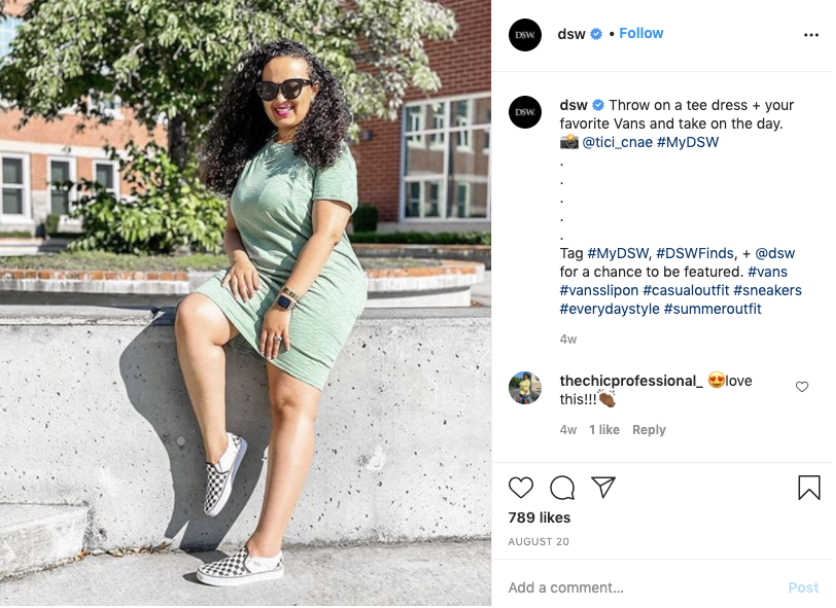 Some, like cosmetics company Feelunique, have even formed an in-house team to help make diversity a priority throughout the brand. "[We're] more conscious of who and what we post, with a dedicated diversity team set up within the business to ensure all content customer touchpoints are representative," Ruth Halls, the company's social media manager said.
How will brands spend social ad dollars for the rest of 2020?
There are still a few months left in 2020, so which social media will brands be spending the bulk of their advertising dollars on? Mostly Instagram. Nearly 60% of survey respondents say they plan to invest more ad spend on the visual platform.
But when we break down where all the participating brands say they will spend more of their social dollars in the remaining months of 2020, TikTok and Pinterest aren't too far behind Instagram.
Facebook (16.5%) and LinkedIn (6.5%) are the next most popular choices. And brands plan to spend the least advertising on Snapchat and Twitter.
Still, no social network is truly "dead" when it comes to brand ad spending. For example, LinkedIn remains the most popular advertising choice for B2B marketers and controls 20% of the market. And while TikTok has hundreds of millions more global downloads than Snapchat, a poll of U.S. users found that people log in to Snapchat more often.
What's clear from this survey though is that brands are investing ad dollars on the platforms where their core customers are. "[Instagram and TikTok are] where our customers are spending most of their time and engaging with our brand," said Chloe Bebbington, River Island social media marketing manager.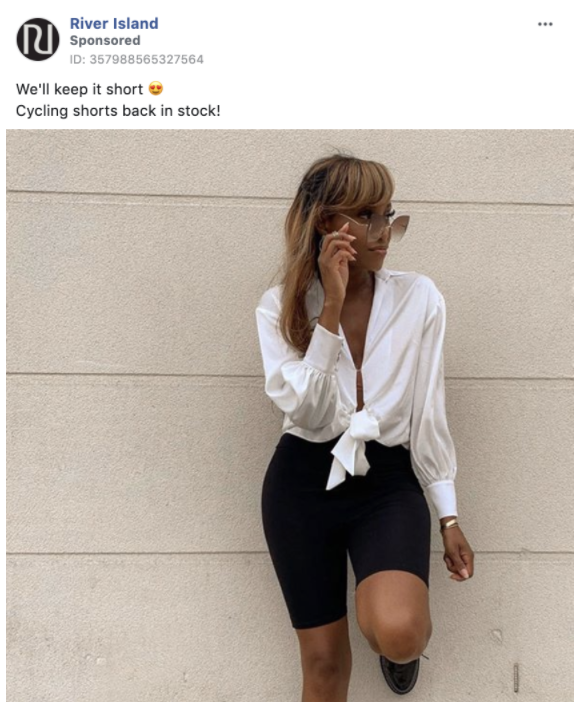 Another important consideration: social platforms' targeting capabilities and their ability to showcase certain types of products.
For example, Murals Your Way, which creates custom wallpaper, relies heavily on Pinterest and Instagram marketing because of their visual nature. "These platforms showcase our product really well and are used for inspiration," said Ahroon Yoch, the brand's VP of marketing and ecommerce.
Catherine Tabon, senior strategist at creative agency 360i, on the other hand, relies on Twitter's targeting for some of her clients.
And many social media managers are taking the current social and political landscape into account when deciding where to invest their dollars. "[TikTok and Pinterest] feel like more of an escape from getting news, which feels a little bit better for our product," said Giselle Romero, Calpak senior brand marketing manager.
How will brands' social strategies adapt post-pandemic?
The world continues to be impacted by COVID-19, but if the situation improves, nearly 57% of brands say they'll return to their pre-COVID-19 social strategy.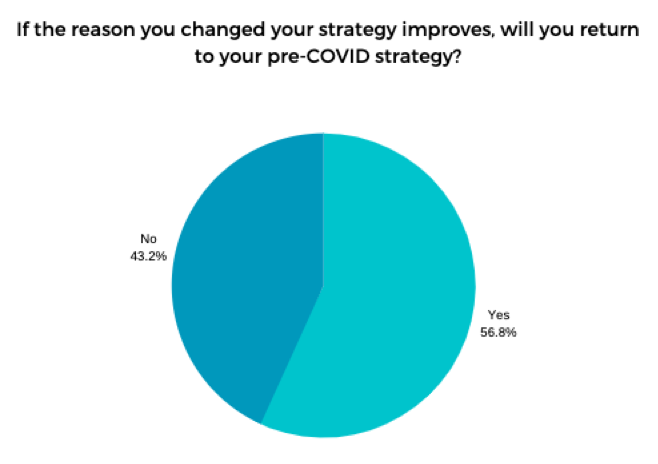 However, the majority of the companies' social media managers say they don't foresee making changes to their type of content. Instead, they'll return to posting in various formats, such as going live more often when stores are open, and they'll post with more frequency.
Changes to social strategy would be "only as it relates to the [current] decrease in IG Live," said Wollenburg of DSW. "We would want to begin this again once things improve. We are not set up to be live remotely."
Many respondents report that their recent changes to social strategy — namely, a greater focus on community building and less emphasis on staying "on brand" — will remain even when the COVID-19 situation improves.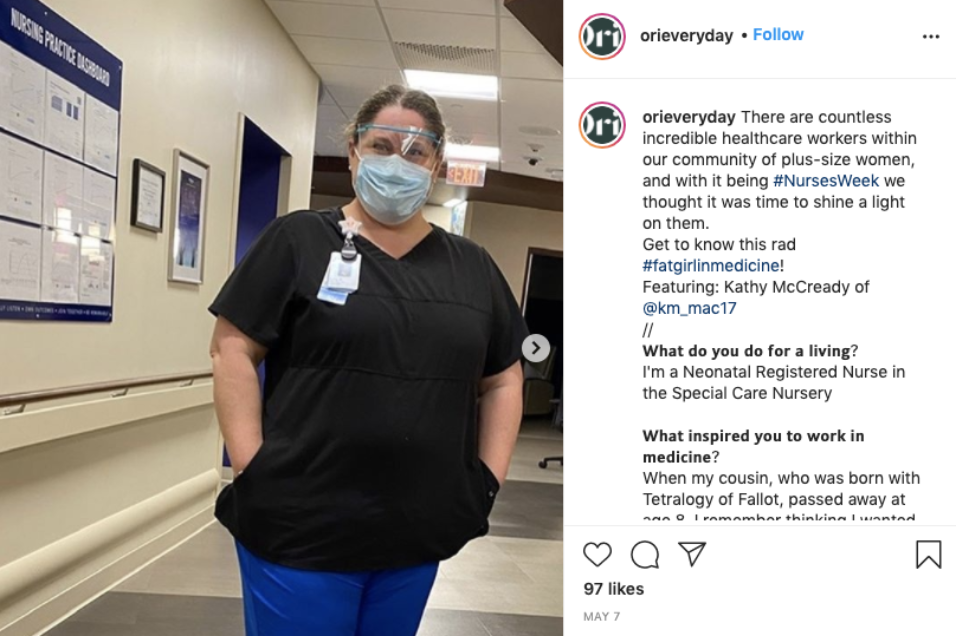 "We were playing by a rule book that we didn't even put together, imitating what we liked most from other brands," Vose, of Ori Everyday, said. Throwing out the rulebook allowed us to try new things, engage our audience in a new way, and it has led to us feeling like a more authentic brand with a truer brand voice."
When the pandemic began, Pattern Brands, which owns a variety of home-focused consumer brands, threw its social strategy out the window. "When the shit hits the fan, it's easier to say, 'Fuck it, man. Let's just do stuff that makes people feel good,'" said Emmett Shine, the brand's co-founder and executive creative director.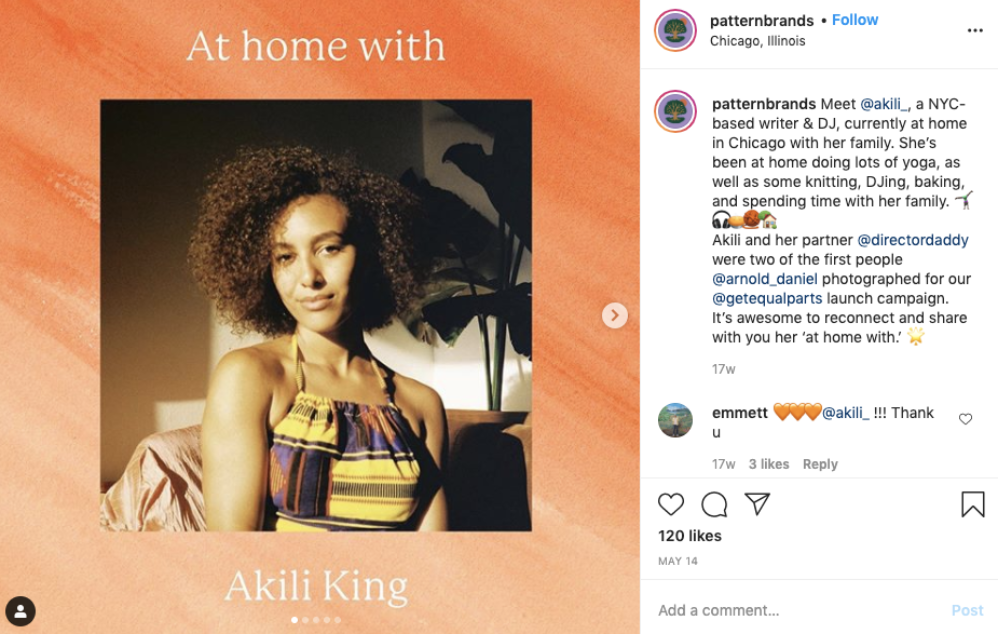 Now, Pattern Brands has launched an "At Home With" series, which shares how people are adjusting to quarantine life. "[It] seems like a nice time to . . . bring people together," Shine said. "These [posts] aren't even getting our best likes or engagement. But what is happening is a lot of people are DM'ing saying, 'Thank you.' In that sense, it's really rewarding."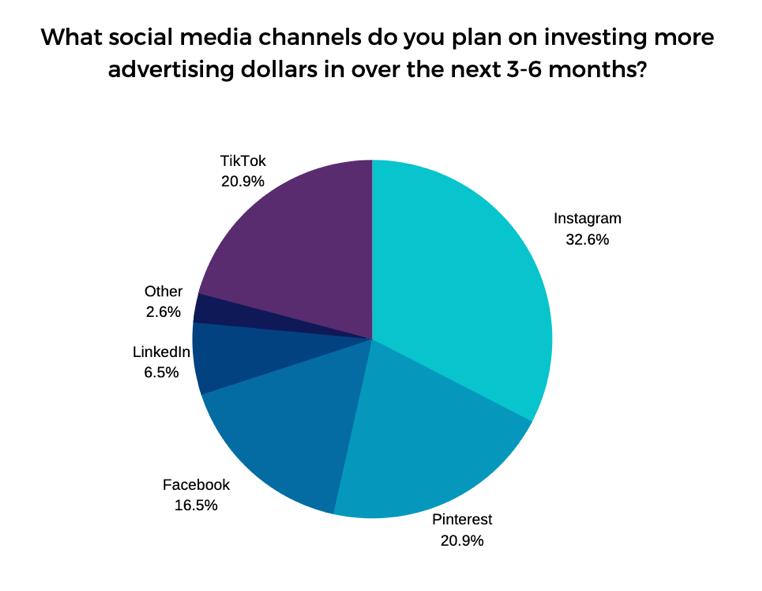 Not sure what to post right now? Focus on connection.
The ongoing events of 2020 have left many brands at a loss for what to post on social media. Many companies have spent years cultivating an authentic, curated look to their feeds and invested in influencer- and user-generated content strategies that have now all but been abandoned.
So what's a brand to do? If there's one thing the results of our survey have shown us, it's this: the one surefire way to continue building community on social is to focus more on people and less on products.
"We took a risk to share less product-focused [and] more brand-building content, and it has been well received by our audience," said Maddi Bukaty, social media coordinator for Parachute.
Women's activewear retailer Sweaty Betty has taken a similar approach, its social media and content manager, Louise Wright, said. "We're seeing stronger community growth than ever before."
Need tips on how to create this connection-building social content? We've got you covered.