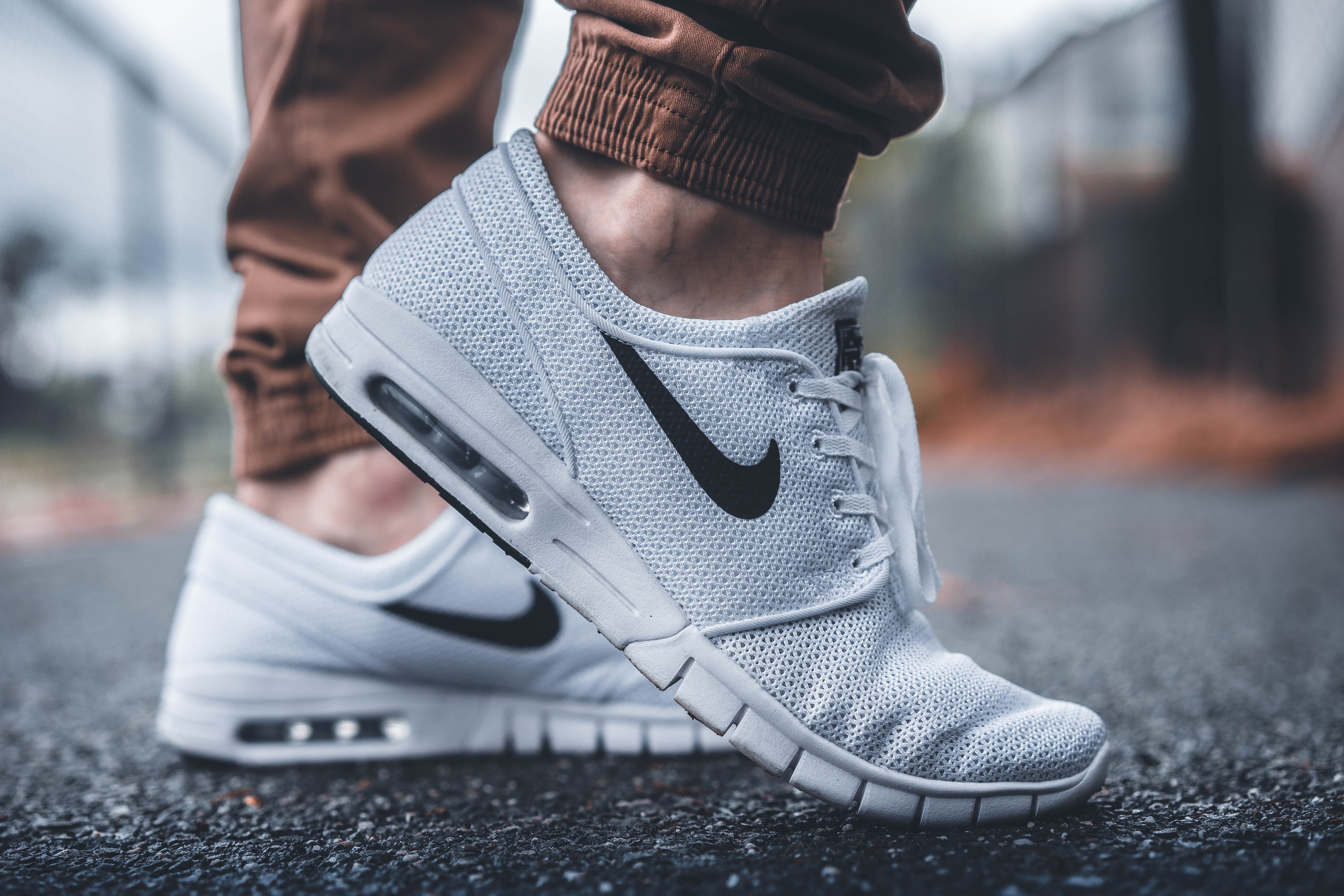 Thanks to today's connected world, companies are sitting on vast amounts of customer data. Whenever you make a purchase, use social media, hail a car through a rideshare app, or interact with your Google Home, the company on the other end is collecting your demographic and behavioral information.
At first blush, this might sound invasive, but research, including our own, shows that most consumers are comfortable with companies collecting personal data, as long as it "leads to products and services that make their lives easier and more entertaining, educate them and save them money."
Through emerging technologies, the ways in which companies are collecting this data is expanding. In the last few years, brands have found creative ways to make this data work for them. Whether its informing marketing strategy or retail experience, customer data is the new gold standard. Here are five brands that bet big on customer data in 2017.
Spotify: The entertainer
When it comes to data-driven innovation and campaigns, Spotify is the brand to beat. Take the Discover Weekly playlist, as an example. Built from users' listening preferences, it captures the same spirit as if it was a mixtape made by a good friend. In a similar vein, Spotify rolled out its annual Wrapped feature last month, giving each listener a personalized breakdown of how they have listened to music over the last year, including total minutes, top artists and new music recommendations based on individual listening history.
While these personalized playlists and campaigns focus on individual experience, Spotify has also used its customer data to tap into shared experience. In December 2016, Spotify ran its first user insights-based advertising campaign. About a month ago, the second run of the campaign popped up in major cities across the world, with a focus on New Year's resolutions.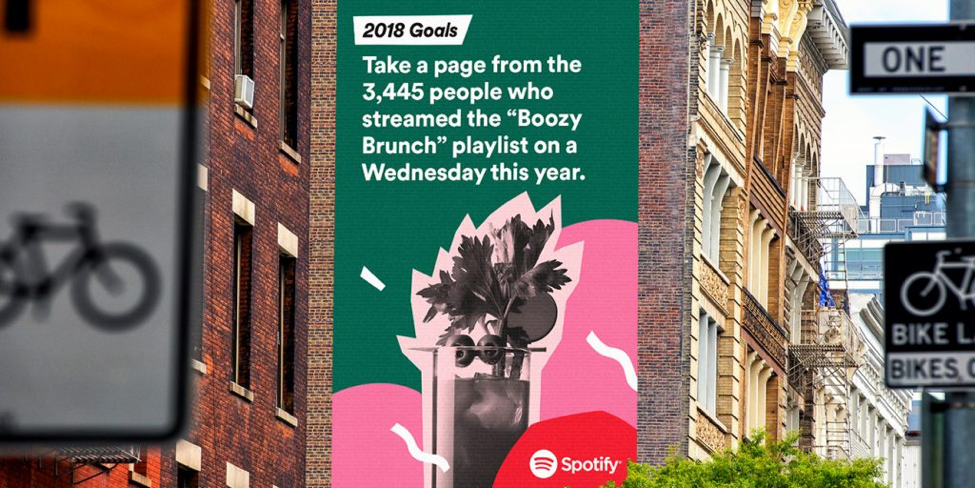 Spotify's CMO, Seth Farbman, was quick to recognize that the company has access to a tremendous amount of data. But with this campaign, the marketing team tried to humanize that data by asking: "What's going on in people's lives that they are amplifying with music? What do we believe people are feeling? What do we think are the major stories—music stories, culture stories? And then, can we find truth of our beliefs?"
Spotify does an exceptional job at providing entertainment in exchange for customer data. It successfully taps into the inherent emotional connection we have with music and translates that passion into data-driven insights.
Lyft: The slow and steady tortoise
While Lyft hasn't rolled out any extravagant data-driven campaigns this year, it has always been a great example of using data to personalize experiences. The company does rigorous A/B testing to match marketing tactics to specific user profiles. If you look back at your emails from Lyft, you'll notice that many of them reflect your location and riding history. The Lyftie Awards was a similarly personalized campaign. Similar to Spotify, Lyft does an end-of-year recap for individual cities of where their users have traveled the most frequently — popular bars, top venues, etc. Businesses can often feel like massive, impersonal entities. Campaigns like this help consumers connect with a brand.
While these efforts aren't new for Lyft, this year they mattered even more in the wake of continued public relations disasters for rideshare rival Uber. The strategic data long-game Lyft is playing creates a huge opportunity to steal market share in the coming year and beyond.
Foursquare: The quiet data mine
Compared to other major social platforms, FourSquare doesn't make much noise. As of March 2017, it had 50 million monthly users, compared to Facebook's 2 billion. But where Facebook has more users and data points, Foursquare has significantly more accurate location data. This data mine is so valuable that it "has led more than a hundred thousand other apps and developers — including Snapchat, Twitter, Pinterest, Uber, and Microsoft — to use its application programming interface (A.P.I.) to power their own features."
Beyond this, the location intelligence company used its data to insert themselves into a major industry conversation. Following the acquisition of Whole Foods by Amazon and of Bonobos by Wal-Mart this year, the market ran rampant with speculation over any subsequent brand purchases by either retail giant. Foursquare was able to offer insight — they analyzed 2.5 million users' foot traffic to predict which brands Amazon and Wal-Mart might acquire next.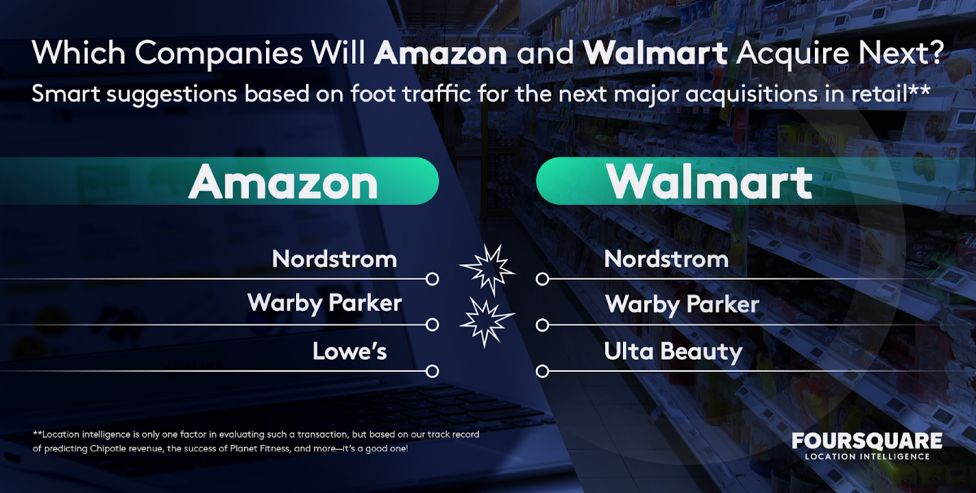 Foursquare didn't run a major campaign around this data. A straightforward Medium post from the CEO was enough to generate significant press around their customer data-driven predictions. In this case, the data speaks for itself.
Nike: The risk taker
In June, Nike announced its "Consumer Direct Offense" — a strategy to drive growth through one-to-one personal connections with consumers. This marked a turning point for the brand, which has traditionally relied on other retailers to distribute its products.
Nike made a deliberate decision to put more energy behind its owned properties (mobile apps, e-commerce, and brick-and-mortar) in an effort to get closer to consumers. In doing so, Nike spent much of 2017 dabbling in the world of experiential retail — where tech, retail and storytelling collide to provide shoppers with a truly unique personal experience.
Nike has always excelled at the mobile app game. Last year, it revamped its Nike+ Run Club app to be an entirely personalized fitness experience. This year, Nike took personalization to the sneakerhead world with SNKRS — a mobile app that announces limited sneaker releases but only to app users who can unlock the (often location-based) secret sneaker drops. These "high-tech scavenger hunts" have sneaker aficionados lining up around the block.
While the SNKRS app targets a very specific audience, Nike has opened multiple brick-and-mortar outposts and pop-ups that provide a personalized customer experience for the general public. Whether it be testing out products on the in-store basketball court at its NYC Soho store or taking one-of-a-kind sneakers from design to ready to wear in less than two hours at The Nike Makers' Experience, it is clear that live, personalized customer experience is at the forefront of the brand's brick-and-mortar strategy this year.
Customer data is the foundation of all of these efforts. A top brand like Nike doesn't adjust its strategy and double down on experiential retail without the data to back it up. Customer data informs what products and experiences go where and when. And, of course, Nike's mobile apps and digitally driven brick-and-mortar offer ample opportunities to collect even more information on its shoppers. The jury is still out on whether this new strategy will pay off for Nike, which has Adidas, Under Armour and luxury athletic apparel brands at its heels.
Stitch Fix: The newcomer
There are companies that are just realizing how to use customer data, and there are companies that are built on it. Enter Stitch Fix — "the data scientists of apparel" and "Netflix of fashion."
The subscription apparel service matches its customers with personalized selections of clothes, shoes and accessories. The business uses a combination of data science and human stylists to curate items, which are shipped to customers who try them on and decide which to purchase.
"The concept has always been personalization," says Stitch Fix's CEO Katrina Lake. "There are millions and millions of products out there. You can look at eBay and Amazon. You can look at every product on the planet, but trying to figure out which one is best for you is really the challenge."
Even beyond this, Stitch Fix has accumulated enough data about its customers' fashion preferences that it is now using this data to inform design. Its algorithms can track what item traits are popular with shoppers and can also identify where there are inventory gaps. The company, and its design initiative called Hybrid Design, is basically trying to create the "all-star team" of fashion items.
Stitch Fix is betting big on its customer data — the online retailer just went public in November in the first tech IPO led by a woman this year. The start-up still has an uphill battle to climb against Amazon and other similar subscription services, but Stitch Fix is just beginning to reveal what it plans to do with its customer data.
Every business is collecting data on its customers. The best ones have figured out ways to make that exchange less transactional and more beneficial to the customer. This is only the beginning of how customer data can inform marketing, advertising and retail — 2018 is an exciting time to be a consumer.
---
To see how we are showcasing our own consumer insights from our network of 5,000+ brand and retailer websites, read up on BazaarData and follow along on social with #BazaarData.
A version of this post originally appeared on AdExchanger.